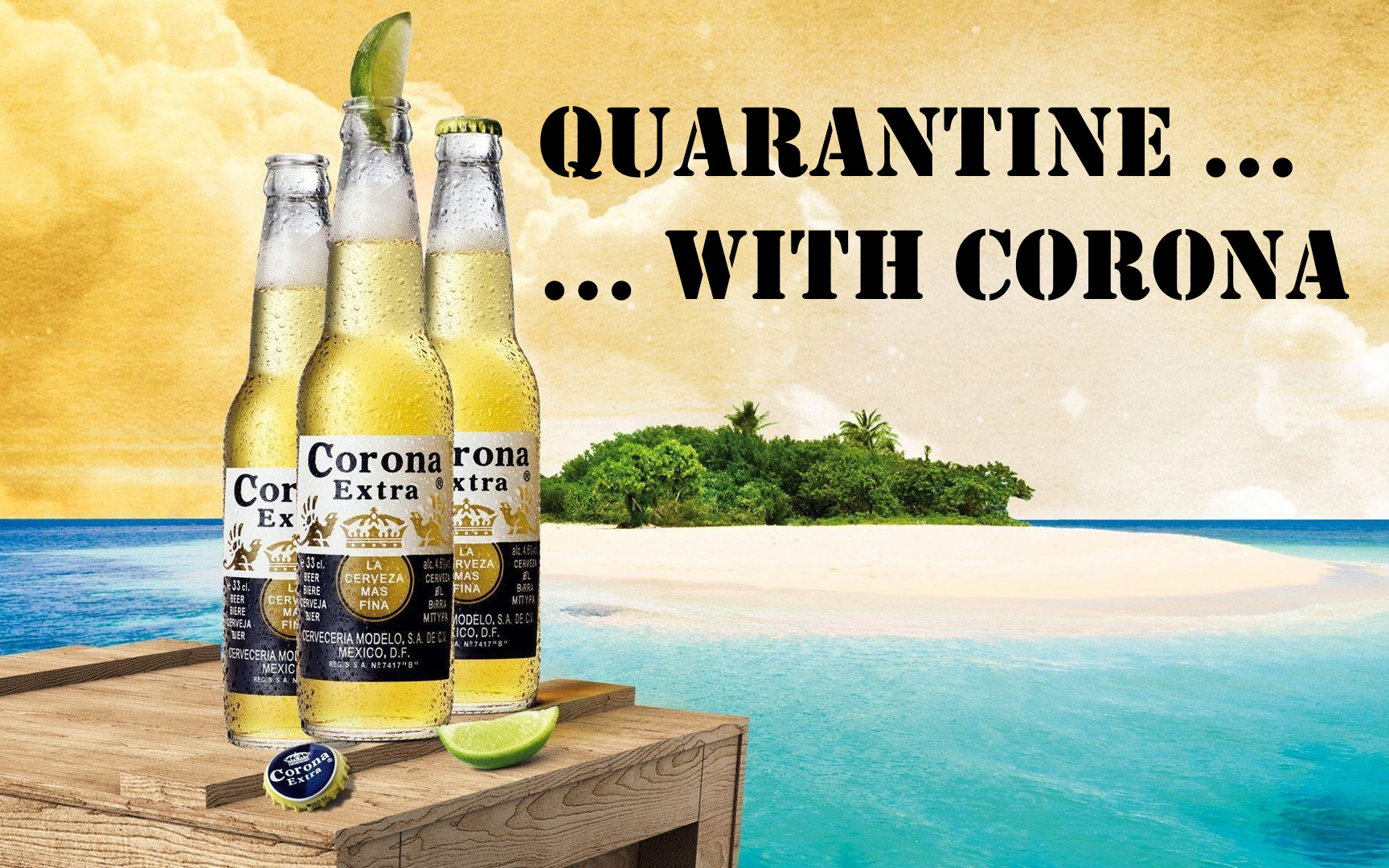 The past weeks, I published several pages about developments related to the Coronavirus. But like all those others trying to catch up with all the information flooding us and trying to understand what it all means to our life was a challenge. And Food for Thought is meant to address long-term issues – not short-term. In fact, the information is so quickly overhauled by new developments and information. So trying to keep up and sharing the interesting news resulted in adding noise and not sharing Food for Thought.
So I decided to move this topic to a LinkedIn-page. But the formatting of the LinkedIn pages is exceptionally limited and I don't like it. So instead, I decided to move those pages within the blog to static pages that I can keep up to date and later archive but remove from the active blog. On 09. August I decided to archive all pages here in the chronological order. I sure did my own mistakes in the assumptions, though aside the virologists likely to fail providing a super-vaccine and WHO expecting it a long-term disease we have to come to live with (which many politicos have yet to understand), I was told, my articles have helped to stay realistic and positive. It is a crisis, but live goes on and we will come used to Corona, like we came to get used to Ebola, Hepatitis, Malaria, HIV or the Measles. In the end, we knew Corona since 2003, this is just another branch…
In Time of Crisis: Think Positive
All in all, my attitude towards Corona crisis is: It's bad. But it's not the end of the world. And while we all suffer, we will all survive it.
The aviation landscape will have changed. I expect many insolvencies, some mergers and acquisitions, raised prices (healthy) and a lot of shareholder value greed and some good doing.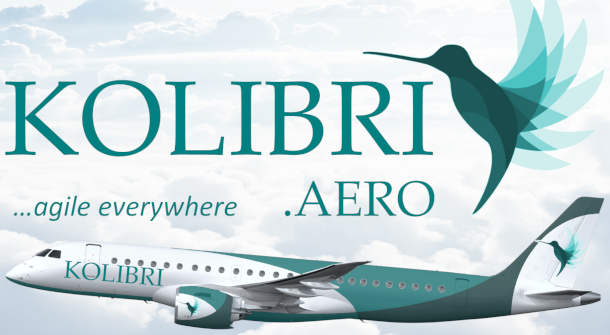 KOLIBRI.aero
And I do hope that we can convince some investors or venture capitalists to understand the value proposition of KOLIBRI.aero in the crisis. So that the crisis may have some good positive and long-term impact to my very personal life.
29. March 2020 – Jürgen Barthel

---
Parable of the Seven Good and the Seven Bad Years (06. March)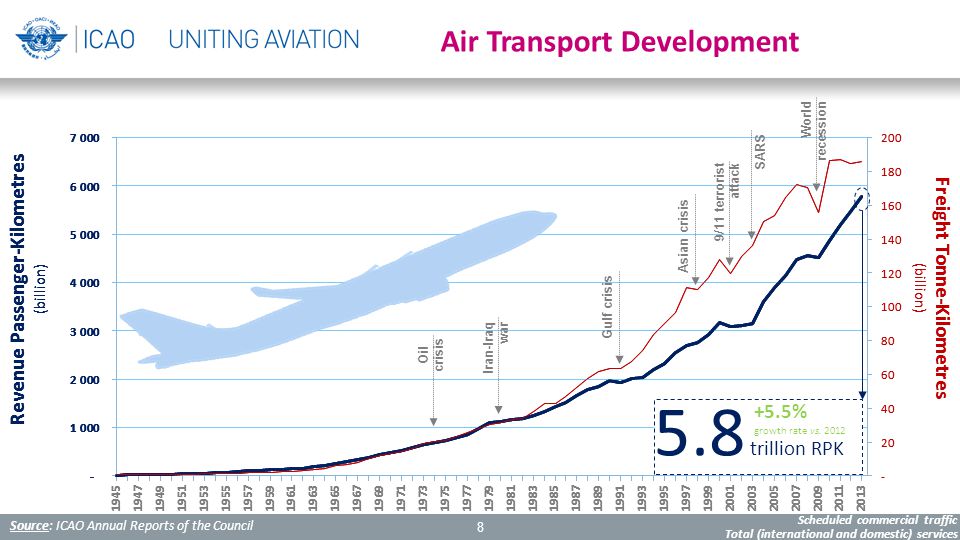 The parable of the seven good and seven bad years comes from the Bible, The Book of Genesis, 41
Which is part of learnings in Jewish and Christian society. And Muslim faith is also grounded on the Old Testimony.
The lesson to be learned from it is that there are always seven good, and seven bad years. It's not necessarily seven, but looking a little bit at history, we've been hit. And while the image goes to 2013, there's been the Icelandic Ash Cloud in Europe in 2010, Bird and Swine Flu, and other setbacks. And every year during the winter season in Europe we happen to have the one or other airline not succeeding the dropback in passenger revenues.
As outlined in my recent blog why airlines keep failing, it's attributed mostly to lack of savings. And unexpected setbacks.
Boeing 737 MAX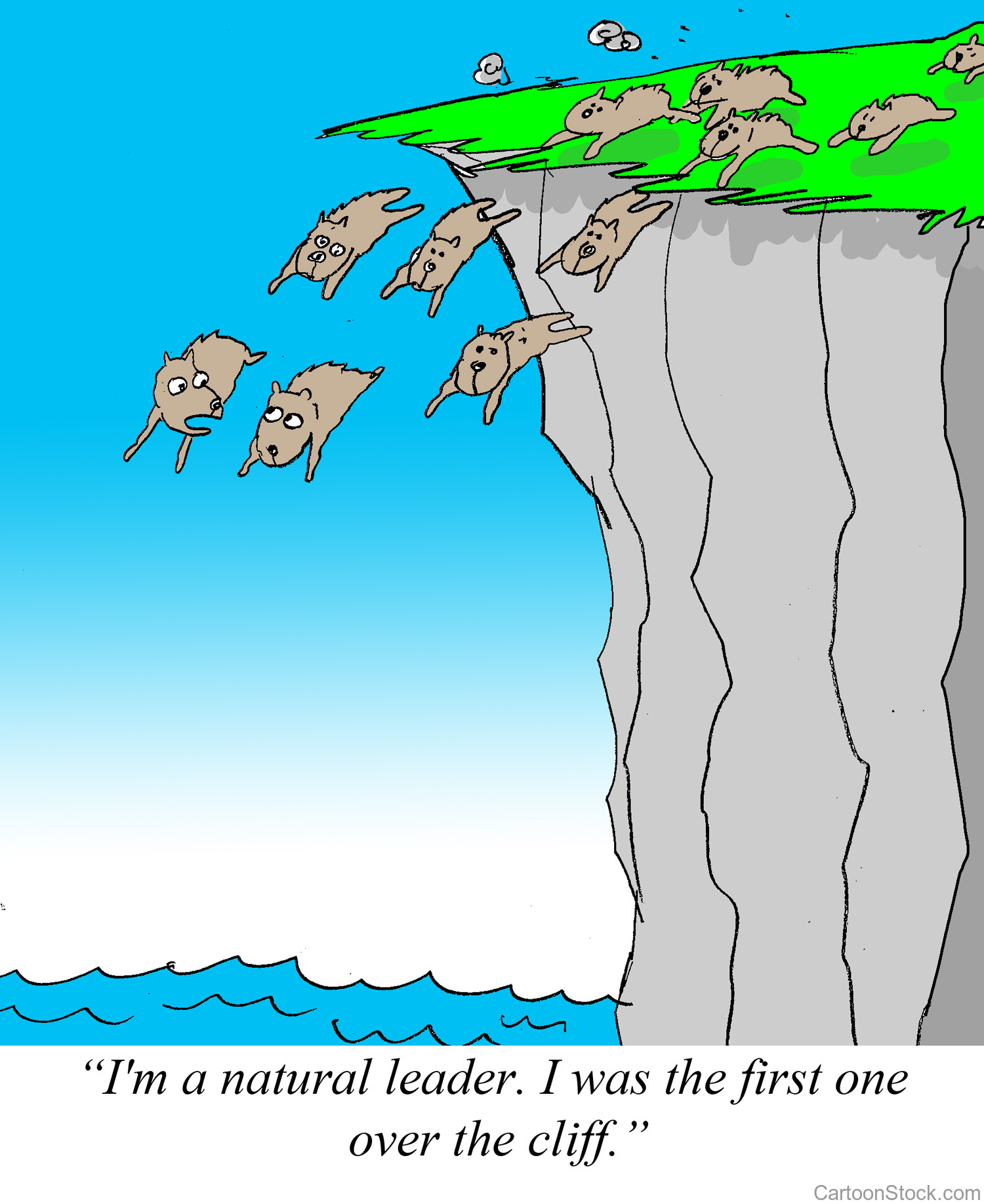 For smaller aircraft lessors, I was told the grounding of the 737 MAX was heaven-sent. Enabling them to lease out their older Boeing 737s and also Airbus 320s at prime leasing rates. Many were facing a 2019 with severe losses thanks to deteriorating prices for new aircraft (A320 around 30% of the list price) and in turn low leasing rates for used aircraft. By the time the 737 MAX comes out of grounding, the Chinese C919 is likely to enter the market, further dropping aircraft prices.
But instead of considering different aircraft, investors follow the flock and keep investing in the shark pond. That ain't visionary, nor leading, it's simply cover-your-ass and try playing safe. In my opinion, the seven good years for those aircraft are over, the market a shark pond. Changes are looming on the horizon.
P.S.: "aircraft investment" is an aviation investment. But aviation investment is in no means limited to aircraft only. To my friends at GIAS, ISHKA, ISTAT "Aviation" Finance and all those other aircraft investment events.
Corona Virus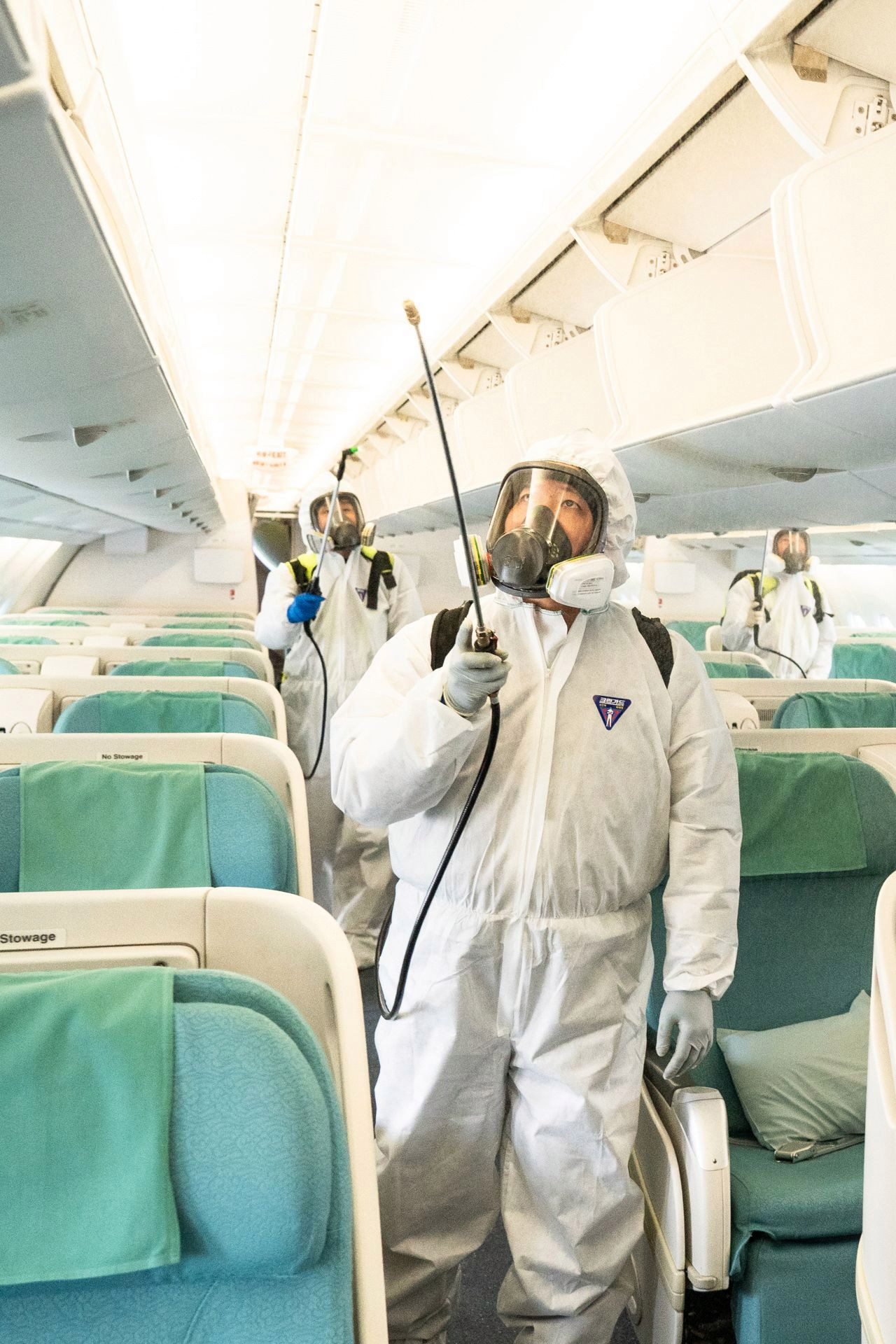 Corona Virus is a severe impact to our industry, but nothing like something truly new. It happens – and again.
I find it rather idiotic (and I looked for another word without success), if airlines claim troubles to that. There can be cases, when a new entrant in launch mode might be hit severely and dangerously. But if you're in the market for a while, you know setbacks happen. If you are not prepared, there's other things that went wrong. #knowyourcost. Too many airlines are flying with high cost and low ticket prices and it does not need a Corona-virus-crisis to take them down sooner or later.
While Corona triggered a severe setback and will take a while to recover, I give it two to three months until the media hype slowly subsides. Economy needs face-to-face meetings. As we learned over and again, video conferencing replaces the phone and some "internal conferences", but not all the face-to-face meeting.
Aside, so far all the newsies focus on the impact on long-haul and traffic to, from and within China and Southeast Asia (South Korea). easyJet has cancelled flights to/from the European hotspot Northern Italy. The network carriers have more a problem, as it cuts in on the regional "feeder" services to and from those regional hotspots, but also into their overall long-haul traffic. Else, it's a lot of "waiting".
FlyBE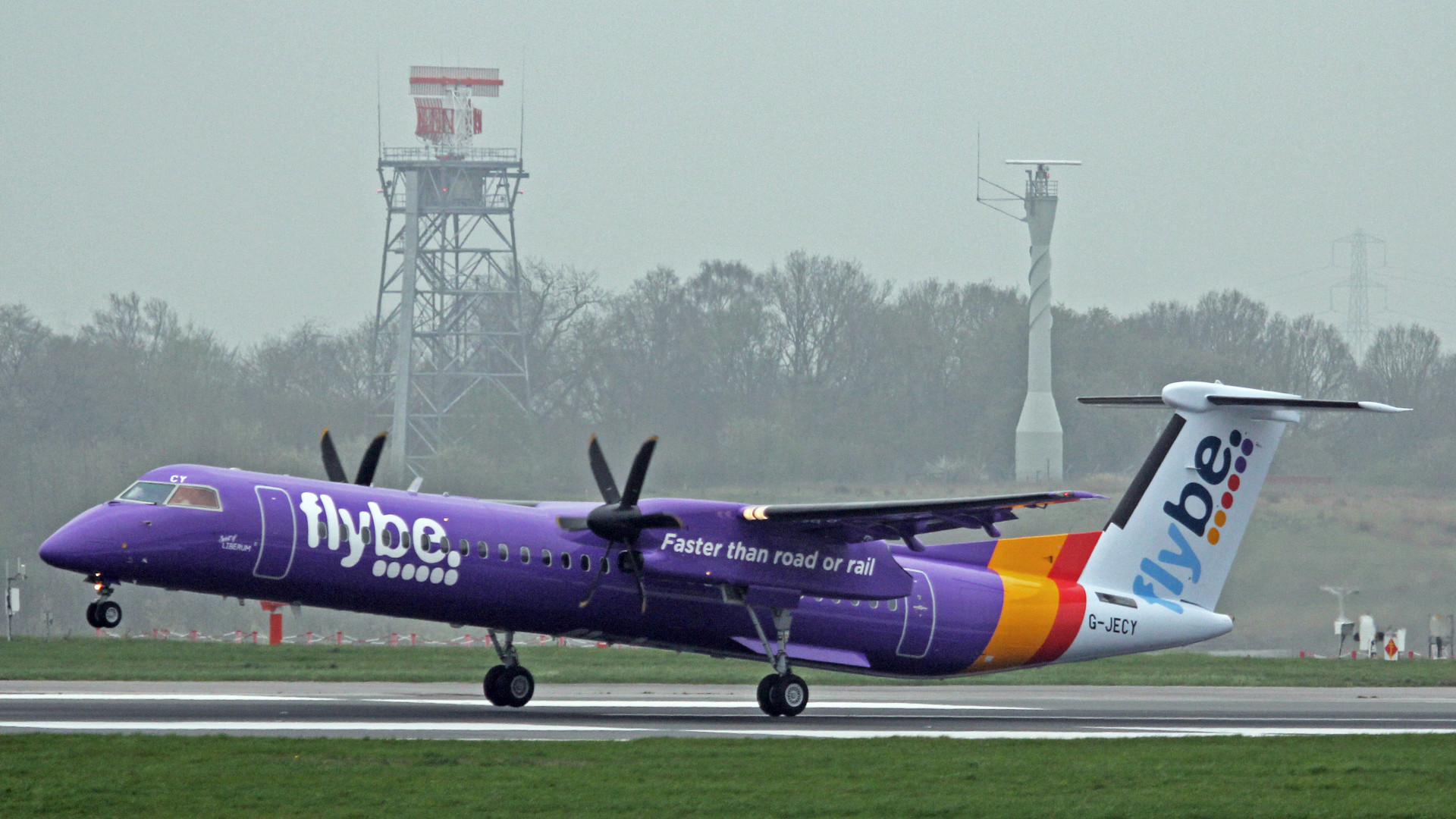 FlyBE's demise this week is a bit a different case. Jo Bailey of Simple Flying wrote an excellent summary on The Collapse Of Flybe: What Went Wrong. Similar to other airlines and not unlike Air Berlin, it was a collapse with "advance notice". Based on some management mistakes colliding with the real world.
Their main mistake was the decision to enter into the stock exchange and order Embraer. By which they added complexity and cannibalized their own business model. Where all airlines try to minimize complexity and cost, they added. Never understood the decision. I think it was solely to impress stakeholders. As it was the first, costly mistake rippling through their struggles until their demise. Then their management didn't let Loganair sever the ties, they fought them. Never good to fight, especially when you're in no position to do so.
As blogged last summer, it was vital for them to go to a single fleet. I also commented quite a bit on it on LinkedIn. The "acquisition" of FlyBE by Stobart and Virgin did not make sense to me though. While I could understand Stobart's intention to expand on their given business model, Virgin's idea to transform FlyBE to "Virgin Express" didn't compute. Too little traffic for Virgin hub feed.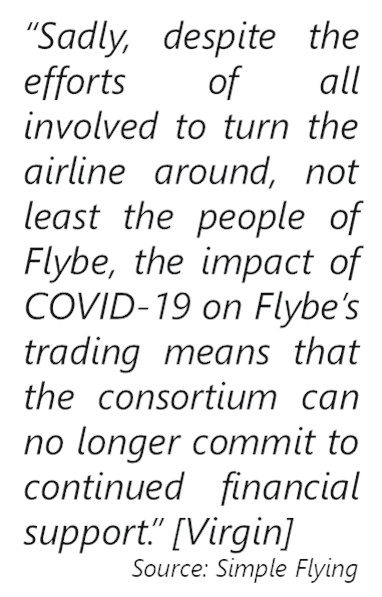 And the hubs being expensive, as they incur long turn-arounds, delays and such increase cost. Big ain't beautiful for a regional airline.
The reasoning, especially by Virgin, to blame Corona virus? FlyBE flies mostly local. While there is a setback to economy, rippling to FlyBE load factors, the impact logically is less severe than i.e. for Virgin. Though more likely Virgin backed out, trying to consolidate their expenses? And as I expressed before and more recently on LinkedIn, the airlines use those setbacks classically to reason staff and route cuts. Bland obvious reasoning for underperforming routes and overgrown headcount. So they simply cut back to healthy. And leave their recent baby out in the cold.
Lessons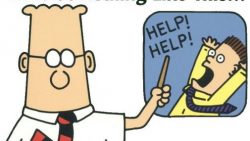 And as I blogged over and again, keeping your cost under control is something many of those highly paid managers never learned in their professional education it seems. It got burned into my brain 35 years ago studying whole and foreign sales economics. Make sure that you keep your cost under control. It is acceptable to use surplus to channel into strategic losses. But in the end, you must make money! And there were two lessons, I remember from my first manager that he drove home over and again. There is always someone cheaper. And keep in mind there will always be unexpected setbacks. And he used the parable of the seven good and seven bad years all over again.
That includes your head count. Better grow it slowly. And where technology reduces the need for breathing staff, you have a social responsibility, so try to minimize layoffs. Try to give them new roles. Reminding me of Charlie and the Chocolate Factory. Daddy getting replaced by the machine, re-hired to manage it.
Food for Thought
Comments welcome!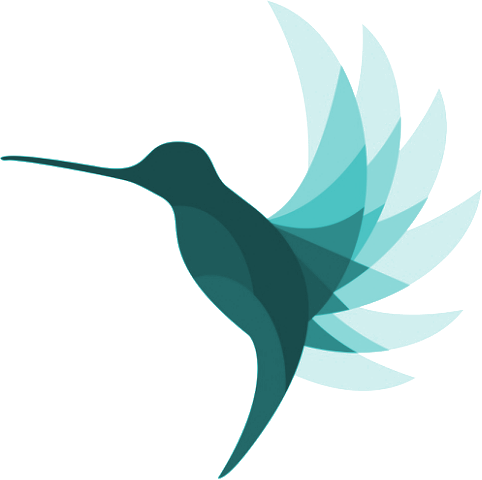 P.S.: If you know investors who don't look into #greenwashing on sustainable aviation or #whitewashing on social responsible investment, please direct their attention to KOLIBRI.aero – the hatchlings just need the initial push (also called launch investor) to take flight and make a real change.
---
In Times of Crisis – Think Positive! (12. March)

Looking at the above graph, taking World Bank statistics and a preliminary 2019 number by IATA, we can see that the upward trend in the past has never been disrupted beyond a year or two, the impact on annual passenger numbers has always been marginal. Though thanks to the increasing hysterics by media, politicians and also our own lobbyists, we may have some recessive impact. But even then, we're complaining on an extremely high level. If you just look at the steep rise of passenger numbers, it is interesting how seasoned and well educated managers took and keep taking growth for granted – and once there is a setback they fail to have answers and show how the neglected disruption and crisis management. In Times of Crisis – Think Positive!
Stop the Whining!
Just stop it, will you? Yes, we are in a time of crisis. But as outlined in my recent post, it is nothing new! While I can understand press, media and politicians to steer panic, they love aviation bashing, also expected some of the airline managers to abuse it to cover up for their own mismanagement, I see too many articles from my analytical friends, focusing on Italy, China, today about Trumps ban for EU (Germany)-U.S.-flights and such feeding the panic, instead of focusing on the realistic sides of the impact of Corona virus/Covid-19 to our industry. In Times of Crisis – Think Positive!
So, our job in aviation is to work against the hysteria. Promote positive news. Distinguish market impact like Trump's hysteric reaction, Italy closure or China from the other markets, explaining the dynamics more specific and not like that major airport recently claiming a 30% (overall) impact without further detail. But with a large share on flights to/from China, Italy.
Marketing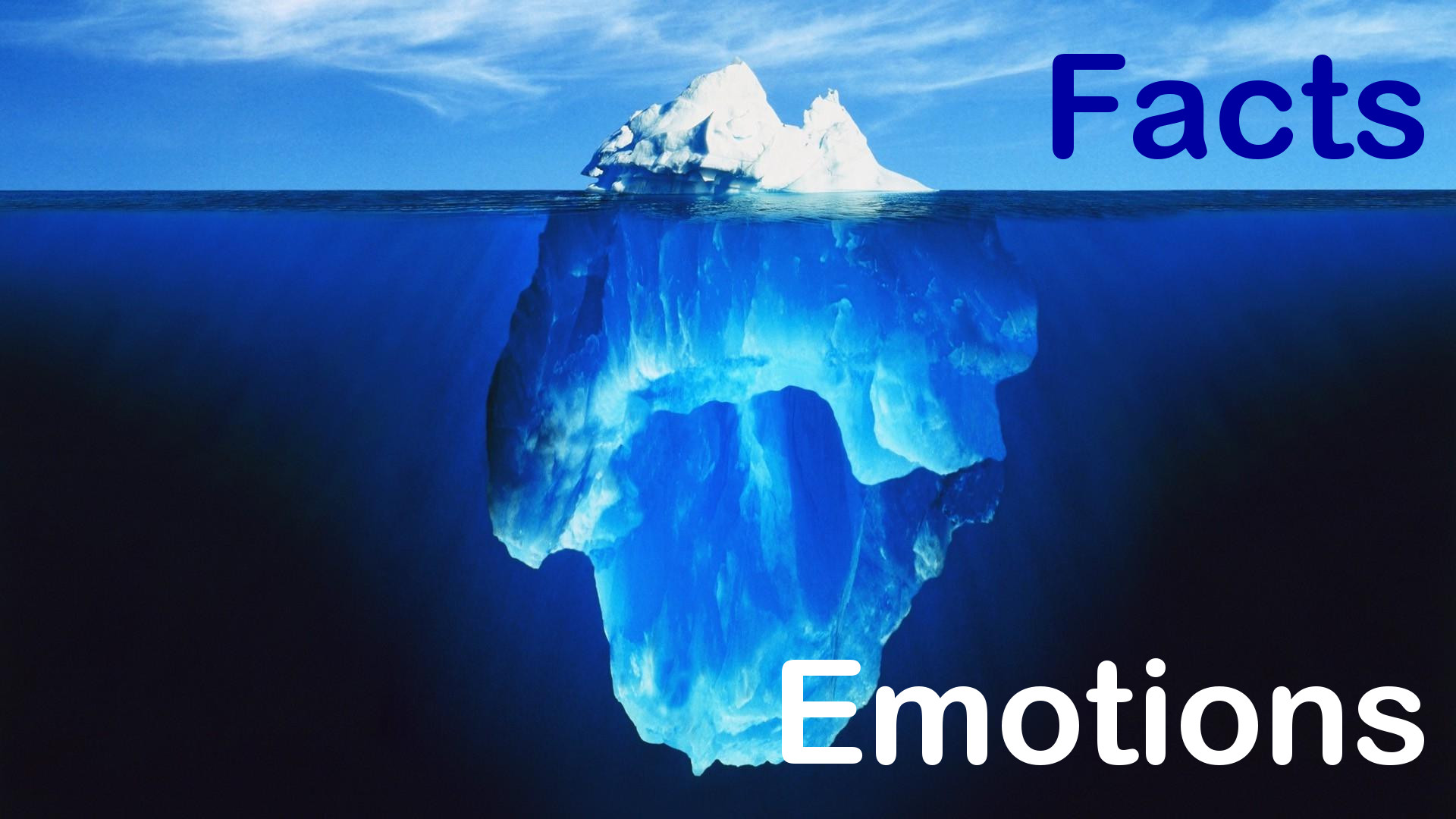 Another lesson I learned back decades ago is the title of this post: In Times of Crisis – Think Positive!
That does not mean to turn a blind eye on what's happening, but it means to focus on reality and promote on the brighter side, ease our fears and counter the panic-making! Emotionally, the media loves to steer panic, politicos are targeted to cash in on fears. As an industry, we must counter those publications by expressly focusing on the good news, bring realism into the game – both factually, but also – and this is very important – emotionally!
I have no f***ing idea, what those aviation managers and those aviation marketing teams learned? Obviously nothing about the very basics of their business…? They're hiding, trying to sit the crisis out, feed the media with negatives. But we must turn this and steer it showing the underlying optimism of our industry that this will be temporary (as always) and we will succeed and come out of the crisis stronger than ever. Emotional messaging.
That's a basic in marketing: In Times of Crisis – Think Positive!
Reality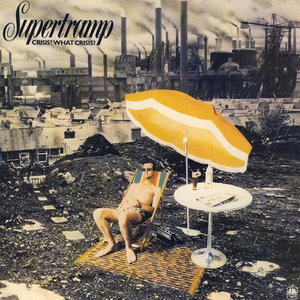 This reminds me all too much about Supertramp's 1975 album… Crisis? What Crisis?
So instead of looking on the downside, always look at the bright side of life (another classic, thanks Monty Python – oh yeah, I get old). So while Corona impacts your Italian business, how does your other markets look? While low cost airlines increase the ticket prices (…) to cover for a drop in passengers, they still fly. And once the panic ebbs down, they will likely come out stronger, as I predict that they're not stupid enough to drop their prices without reason back to pre-crisis levels.
We must also emphasize that the global economy does not work without aviation. Or shipping. Yes, there is an overall impact and we are in rough waters, but for the ones who have prepared themselves for the seven good and seven bad years, we will have to ride out the storm. Use it to our advantage! But stop that whining. Show faith. Smile in the face of disaster. In Times of Crisis – Think Positive!
Aviationbashing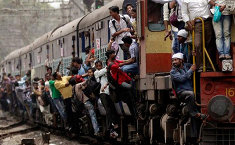 At all events – can't think of any where that wasn't the case – I hear someone talking about the negative reputation our industry has. Instead of understanding the value of flight services, politicos and local media use any opportunity to discredit aviation. As dirty, loud, unsustainable. But next day, they book their next flight.
For years, I keep promoting to outline the positive impact of aviation. While they apply greenwashing to rail, they neglect that the large rail systems rely on the power grid, in which only a part is "green" to date. But yes, aviation failed so far to promote and turn to biofuel (greenwashing) or better SynFuel. Only Hamburg Airport was recently in the news on signing an MOU with Lufthansa on development of Synfuel, using surplus energy from the Northern German windparks. I keep asking ADV and BDL for some facts on the noise carpet, so far to no avail. Aviation claiming that the airplanes got quieter. Why can we not take some historic look at the overall traffic i.e. at Frankfurt (not on a single flight only) and compare from the 1980s in 10-year-steps to 2020?
At 9/11, there were stories out there, how the contrails, the bad contrails, slow global warming, reflecting sun-heat from reaching the ground. Why does aviation not cash in on such facts? We're not only bad for creating clouds, actually, we do good too. But with aviation lobbying groups in hiding, keeping their heads down to avoid bashing, sorry, they do not do their job well. They're just a sort of self-serving VIPs that fail to show their pride in their industry. And then they wonder, why the aviation bashing keeps on. Take a stand. Offense is the best form of defense (German proverb). Especially in times of crisis: In Times of Crisis – Think Positive!
Call for Action
Yes, this is a call for action. If your press & PR is on the negative side, you can hire me for brainstorming on how to turn things around. The rules of engagement are simple. Yes, it takes a constant focus, not to fall to the trap to follow the flock, to a defensive stance, to duck and cover and try to sit out things. But that's simply wrong. To turn things and public opinion around, you got to make a stand. Promote emotionally the value of aviation.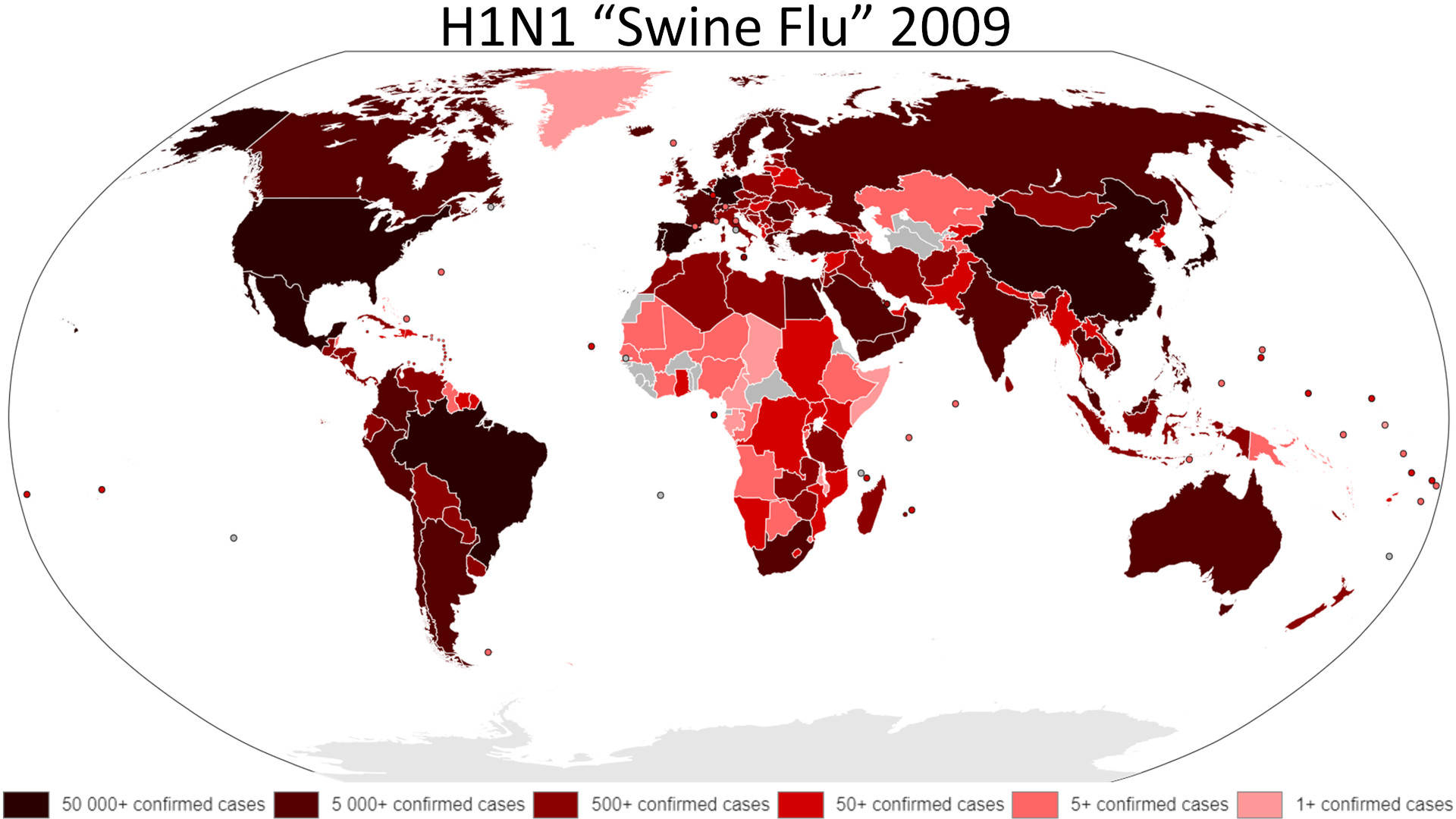 Don't get me wrong. At first sight, I sometimes felt the same. But I was first airport manager to response to H1N1 on German public television, to the Ash Cloud too. It happened on the weekend and all my "peers" at other airports went into hiding. I went out to the airport. Talked to the press. Explained. I was utterly surprised to be told on Sunday (the news surfaced Friday afternoon) by German national TV ZDF, that I was still the only airport manager available for comments, statements. No, I'll never forget that. Since, I have a clear focus on who and when aviation managers respond.
Recently it was all too quiet for all too long about Corona. Instead of a bold step forward, my peers are hiding, duck away, cover their asses. Better not to do anything, not to be blamed later…? And if I read that single statement by ADV about Corona, I could puke. Bla. Bla. Blubber. An emotional nightmare. Now hidden behind climate, climate and politico. Ignore, neglect, duck and cover. That is not positive standing, that's hiding! And that is just one example, the same applies to all the lobbying groups that I've looked at.
And if you do have a negative message, your job in Marketing and P.R. is to give it a positive spin. What good do you expect to come out of it? Look out to past the crisis, how do you expect to recover and what do you do to keep the impact for your travelers ("the public") small? Marketing 1-on-1: Never end with a negative message! Never. Ever. And no, don't use yellow-press subjects to your mails or headlines either!
Lobbying Failures in Aviation/Travel
I've just got more mails from our industry's global lobby companies pouring oil into the fire, using yellow-press headlines supporting the panic. And responded: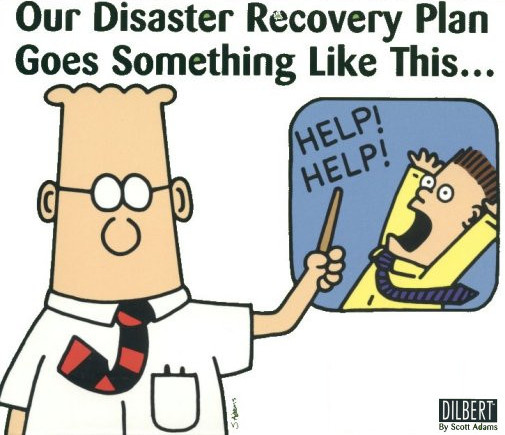 The name of the Virus is Coronavirus
SARS
CoV-19.
SARS
not
being a stranger, neither are disruptions. Aside the hysteria shown, which we must challenge emotionally and factually by pushing positive news. Not by pouring oil into the fire!
https://foodforthought.barthel.eu/2020/03/parable-of-the-seven-good-and-the-seven-bad-years/
It is fascinating to see many of the big players struggling, screaming for help. Lesson NOT learned.
I would appreciate [lobbycompany] to take a responsible stance and question hysteric political decisions. Accept the challenge. Not duck, cover and resign. Look at how quickly the situation reaches normal and how to survive until then and how to recover quickly. Don't look like the mouse into the eyes of the snake, but seek how to come by the imminent threat. THAT is our job.
Respectfully – Juergen
In Times of Crisis – Think Positive!
Summary
It is our job to overcome the crisis. Any airline manager calling for state aid or other help, failing to steer their "ship" through the crisis is the wrong person to manage an airline. In Germany, we call them summer-day-managers. They can "manage" as long as the waters are calm and fail miserably as soon as the ride gets a bit rocky. And those likely are the same managers who cause airlines failing.
Corona is not as bad as media and politicians try to make us believe. Yes, it is bad. Not as bad as the ordinary flue. Nor as bad as human-to-human killing. Or as mortal as street accidents. And we should have learned from earlier setbacks. 9/11, SARS, just to name the recent big ones. Oh. SARS. Again, Corona's real name is Coronavirus SARS-CoV-2…
Don't duck and cover. Take a stand. In Times of Crisis – Think Positive! And show it!
Don't beautify, white- or greenwash. Stay real. Focus on an emotional, positive messaging. But speak up!
Food for Thought
Comments welcome!
---
Corona Update – Be Realistic and Prepare (19. March)
There is a lot of political indecision, followed by panicky hyperactivity. Let's stick to the facts, think and prepare!
Easter Recovery?
The incubation time is 14-20 days. WHO says we missed the opportunity to contain the virus. So now we face a minimum two years for the virus to spread around the world. That's WHO and other experts. But you cannot disrupt the economy for two years.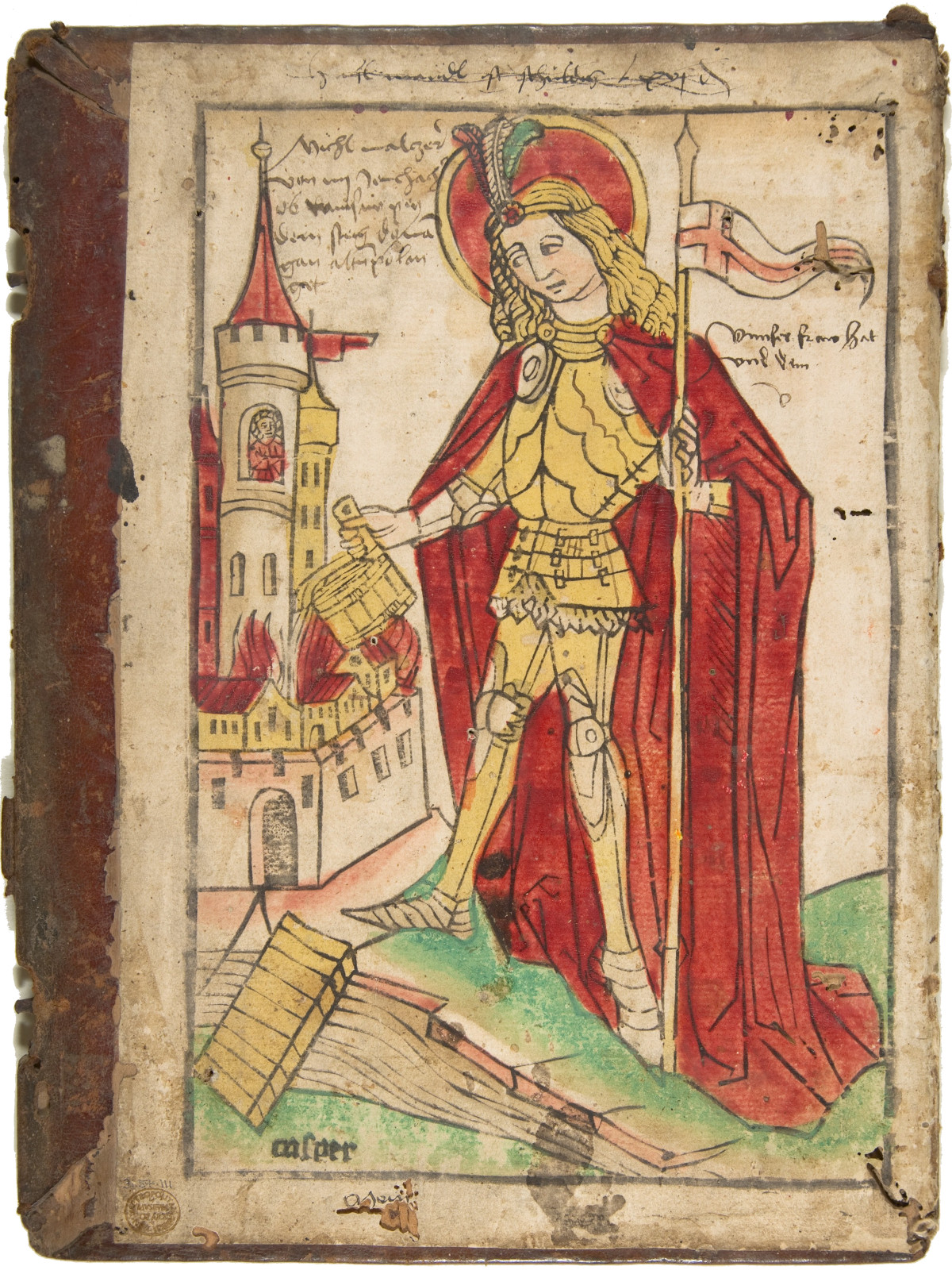 Now in Europe, the politicos closed down their countries, called for quarantine. Not yet in Germany and reports come from all kinds of places of people gathering in parks, touristic places and the cities – ignorant of any possibly spreading of the virus. Saint-Florian's Principle: Oh holy dear Saint Florian, don't burn my house – take the neighbor's one.
While the politicians in Germany talk about a voluntary shutdown until Easter, same in France and other countries enforced, German state Baden-Württemberg in fact closes down all non-essential business until 15 June. That's the written legislation. Politicos talking about Easter lie. Period.
A current study by the Imperial College in London, German national TV prime time news Tagesschau refers to, expresses that radical steps are required for several months at the least to keep the situation under control.
Two Years?

So, as mentioned WHO and other experts say two years, as we can only slow down but no longer contain the virus. And then there are those statistics, that talk about #flattenthecurve. What the media does not say, if you flatten the curve, the time line gets longer. And while Washington Post showed a rather small increase in time – realistically we do talk about a year at the very least. But.
A vaccine is said to be available sometimes between fall and the beginning of next year. Until it is available on a global scale, we talk about 9 to 15 month. Then, the pandemic will be under control.
Is it Really that Bad?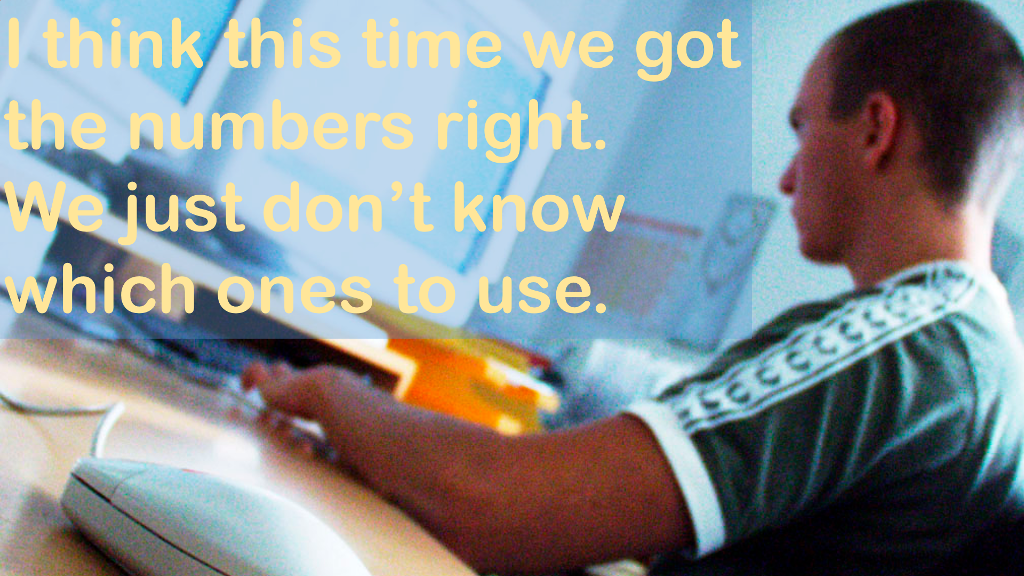 Another report I read today with references to all different countries health experts questions the "mortality rate" of Coronavirus SARS CoV-19.
The number of tests vary greatly, a large, a very large number of patients having none or very little symptoms, usually not even being checked. Yes, where others are being checked false negative, the test being more like a pregnancy test. Only the positive result is 100% accurate. But. Where a lot of infections are identified, the mortality rate is below 0.1% or 1 ‰ (per thousand). Where only symptomatic patients are checked, the mortality is substantially higher with about 3% (per hundred) and up to 20% of the infected being severe cases requiring hospitalization. Overall, the values are very much in line with former outbreaks of similar viruses (SARS 2003, H1N1 Swine Flu, H5N1 Bird Flu, etc). So why the uproar this time?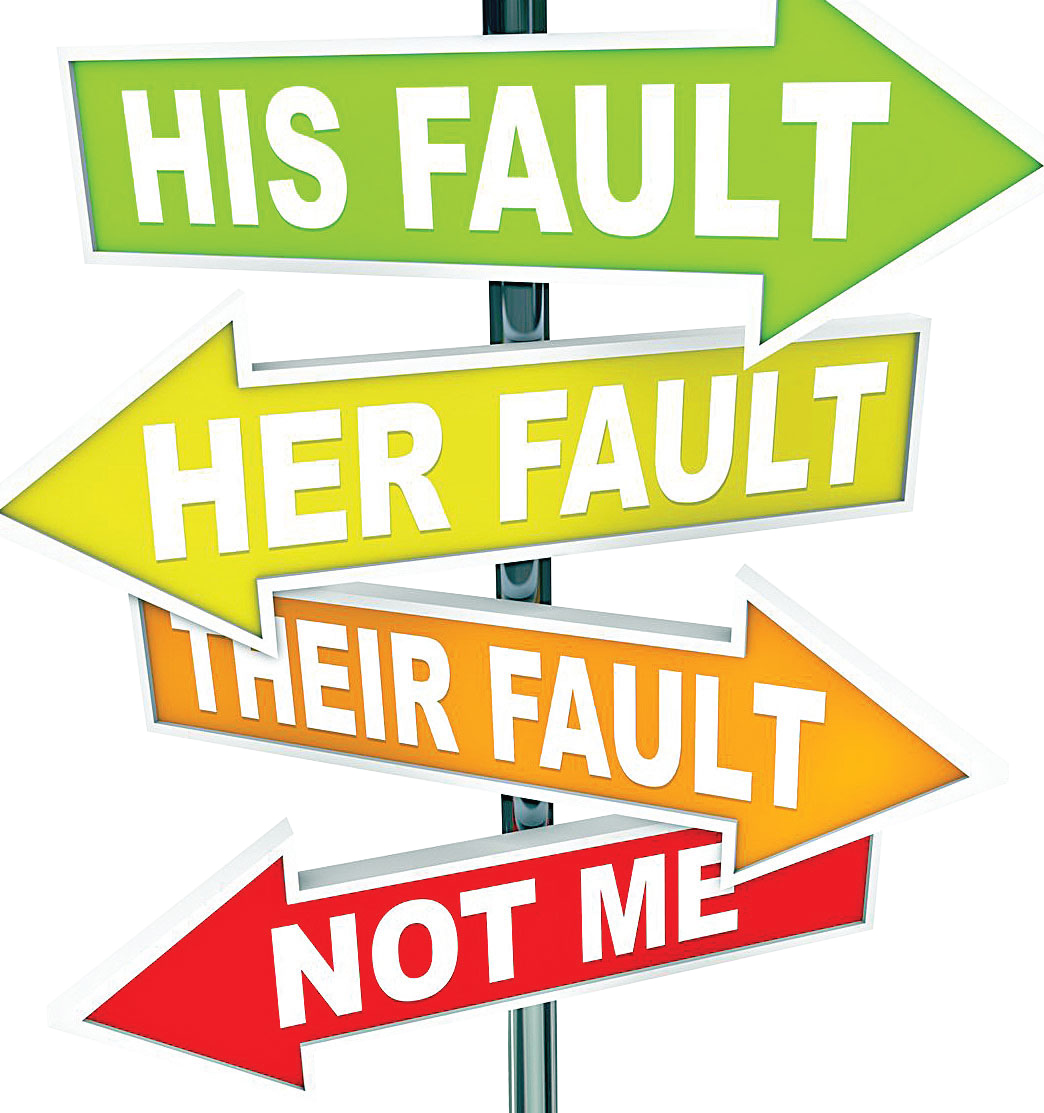 So in fact, there is a lot of panic that the hospital cases exceed the capacity – and there is truth to it as Italy, the French Alsace or other "hotspots" proof. We also have those idiots, especially in the hotspots being naturally big cities, that ignore the demand for self-quarantine, happily spreading the virus. But there are no "hard numbers", the experts still have no real clue, what makes someone infected a risk patient. So after a first ignorance of the situation allowing it to go out of (their) control, both, the medical luminaries as well as the politicos try to play it safe. Whereas the latter tiptoeing around, such as German chancellor Angela Merkel calling for an obviously insufficient voluntary self-quarantine, whereas the neighboring countries already enforce it. Or shutting the borders only, after most neighboring countries did before.
Squaring the Circle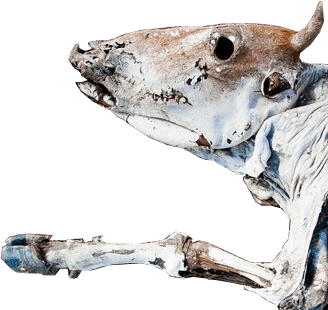 You simply can't cripple commerce like we do now for a year or longer. So our political Powers-That-Be (PTBs) have no choice, but together with the industries, commerce, medical experts they got to square the circle. A strategy that brings together all the different needs. Let economy recover, limit the sick cases and treat the more severe ones properly.
In my humble opinion, the situation is blown up, messed up royally, by media, social media and indecisive PTBs. It is out of control and they try to give an image of themselves of a control that they lost weeks ago. On the other side, the more we learn, the more likely we will learn that the situation is not that much different from previous crises. There will be mathematical models on how many new severe infections. The less severe ones or ones without symptoms will be simply ignored. But by the time they open up commerce again, there will have been fatalities. Not just human ones, but many, too many in my opinion, commercial and economic ones.
P.S.: German Definition: A "circle" is a square that got cut on all corners and ends.
The Chinese Recovery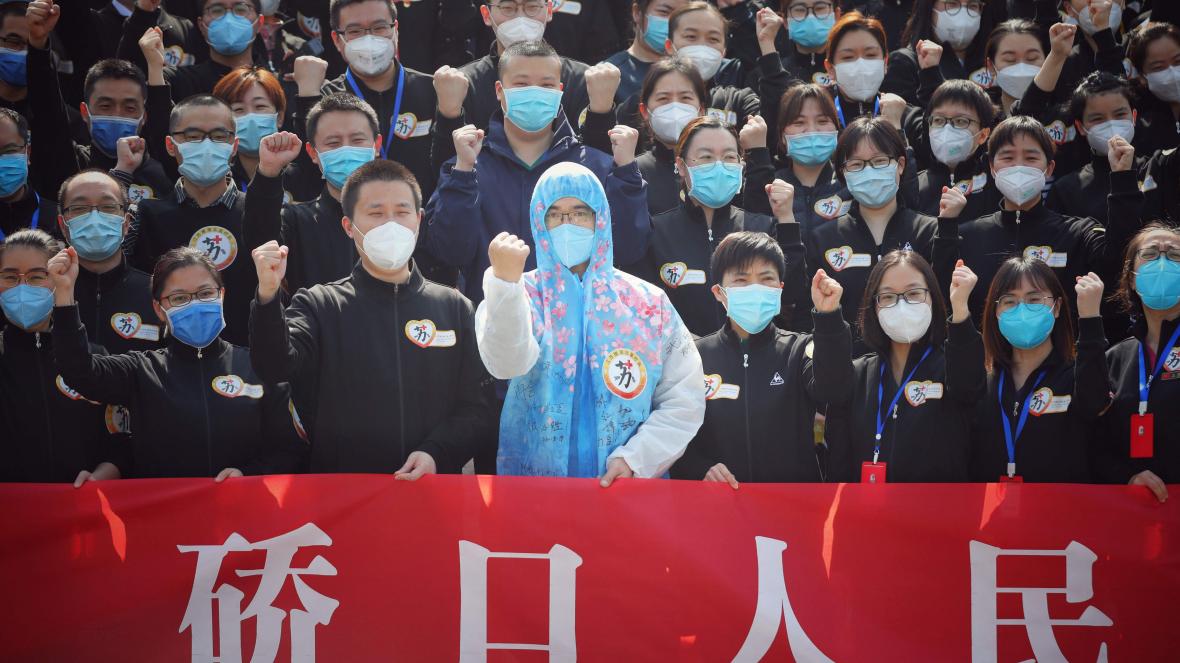 While China today celebrated that they overcame the epidemic, experts question it. In the originating province Wuhan, while they reopen factories with great show and publicity, the streets remain empty, anyone not needed in the factory to restart their economy still in quarantine. Squaring the circle. Bringing medical situation and economic necessities together. Risking lifes and a new increase in infections, but a rather calculated risk after their severe and enforced quarantine.
I find it quite revealing, how all people on today's reports about this wear facemasks…?
Startups & Funding in Times of Coronavirus
Allow me to change direction in the blog post. Today I attended a webinar by my friends Frederico, the project director of the Global Investment in Aviation Summit (GIAS) and Olga, Founding Partner and aviation investment brain at Polish Oruga Group. In short, I found two things noteworthy.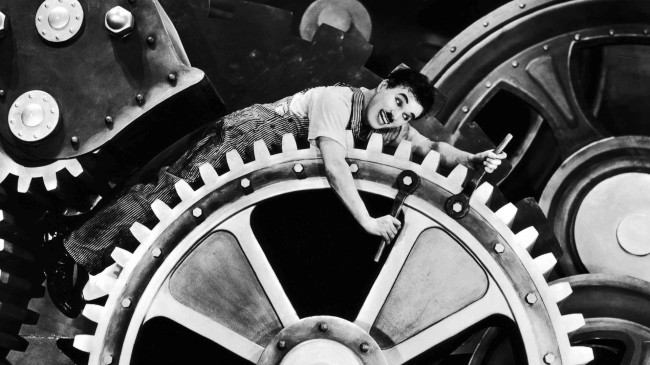 More like in a sidenote, they confirmed the problems with aircraft funding, many loosing money now. As you may know from me, I already questioned over and again the business case for Airbus A320 or Boeing 737 families ownership lease and funds. It's a shark pond and I don't see any USP if you start up an airline with an aircraft everyone has in surplus. There was just recently an article on CNN confirming my opinon.
And I don't either think it is wise ever to invest into a single cogwheel of a complex machinery like aviation.
As I keep emphasizing now for more than 10 years, especially on my summaries of due diligence work: If you want to make profit in aviation, you got to change the game!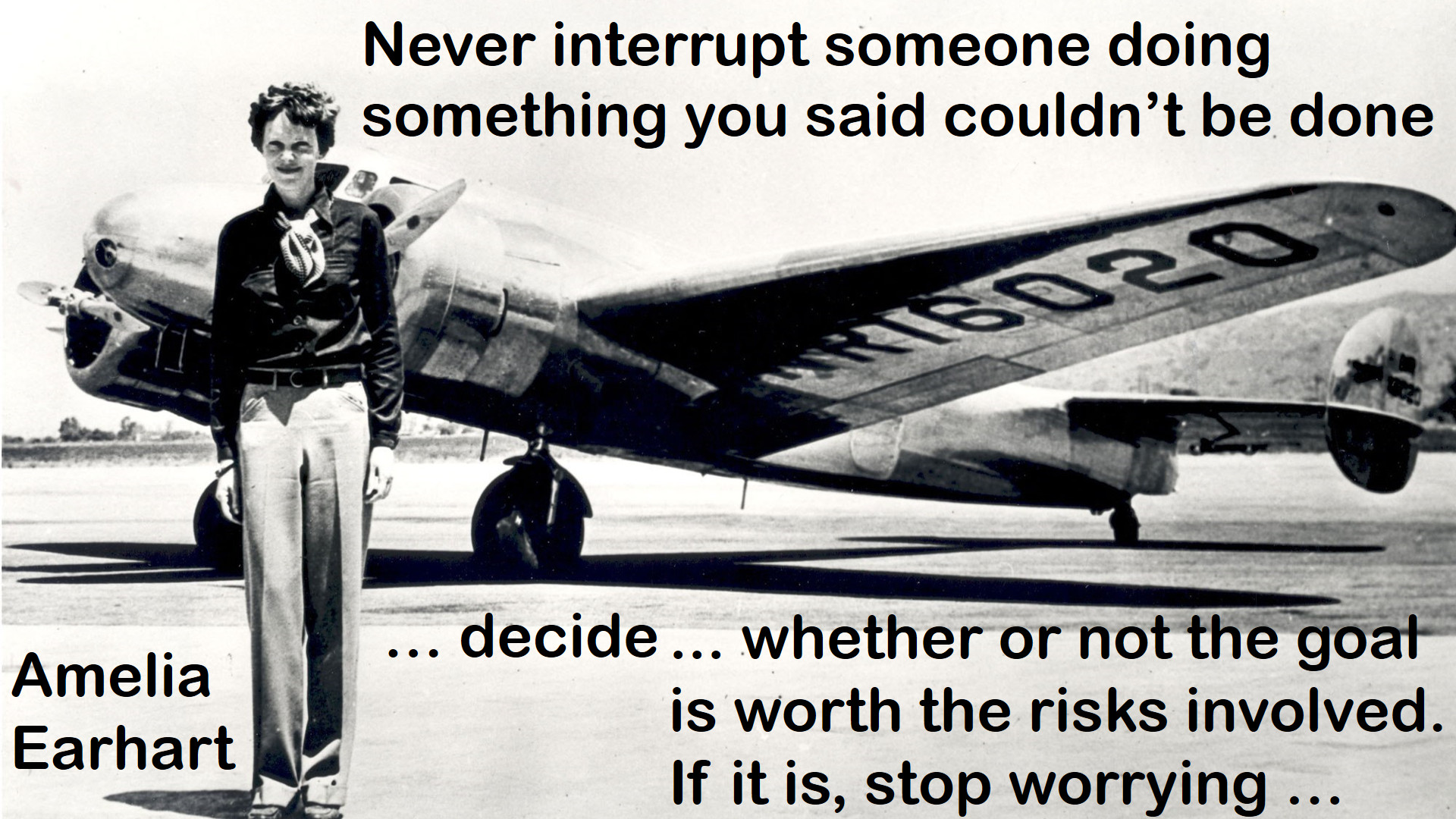 And which brings me to the second issue I took along from the webinar today. Didn't I just address them? Oh, that was pre-Corona, that's old, isn't it? Why Do Airlines Keep Failing? And not just airlines. There were several ideas. But also comment by both my moderating friends. "Classic" Thinking. And I do wonder, why I so often instantly fail to see a USP. Maybe investors love to invest in "what they know". Or better "what they see others do". But those are the investments I see failing. But while we do seek the launch investor for a really unique, profit focused, socially responsible and sustainability focused aviation project – why is it so difficult to find the investors with a bit more vision, seeking those pebbles in the sand? If you want to invest, I think our questions we answered are the ones any investment should be able to answer: What's Your USP? Do you Know Your Cost? Have you done your homework? Is the SWOT analysis realistic? Right now, you must be able to get an answer to a Corona Worst Case Scenario, right?
If you know investors … or someone knowing investors … interested in a business that is sound, risk-minimized, unique in many ways, profit focused, but also focused excessively on social responsibility and proactively on sustainability … Not white- or greenwashed, you know how much I despise such … Please refer them to me. Or to Kolibri.
Rescue Programs and Bailouts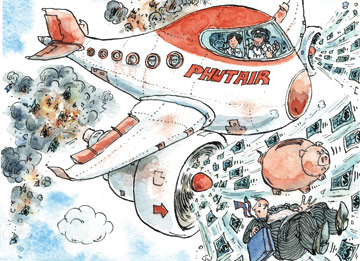 What annoyed me quite a bit is how the dinosaurs stake their claims demanding bailouts, rescue programs, etc. – IATA demanded today $ 200 billion? The three main alliances joined forces demanding rescue? This is a "global crisis", it's not just airlines. And typically, the big ones should have the funds and the means to secure their survival. It's the small ones that need help. But why should mismanagement, missing crisis management and missing preparation for the crisis be rewarded? Calling for help to me in this situation reflects a form of egocentric greed that simply makes me puke. Sorry, if you're not a startup but you can't survive a shutdown for some weeks or even months, what have you done in the seven good years?
Think Positive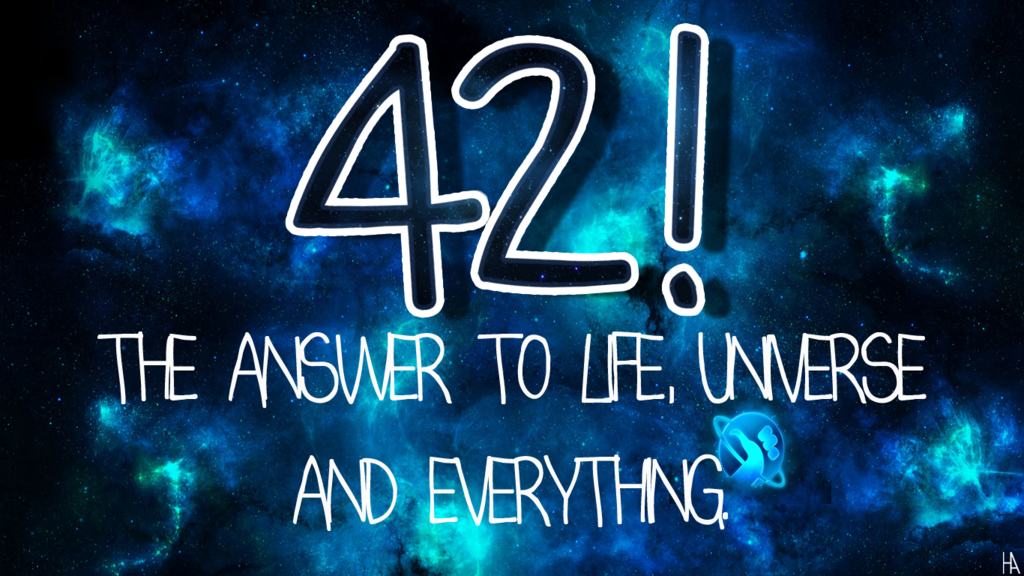 I believe that we will face eight weeks minimum "quarantine" measures. Maybe those indecisive PTBs keep trying to cover their butts until beginning of summer. But they cannot shut-down commerce forever. Or for any longer length of time. I believe we will see early June as start of the economic recovery. Billions will be burned by then, hundreds and thousands of good businesses gone bust, the dinosaurs (not just in aviation) having cashed in on the "rescue programs" and bailouts. Life will go on and however and wherever it will find us, we'll survive a well.
In Times of Crisis: Think Positive! and keep in mind the parable of the Seven Good and Seven Bad Years. Don't panic or fall into despair. We'll be there.
And to close with a positive spin…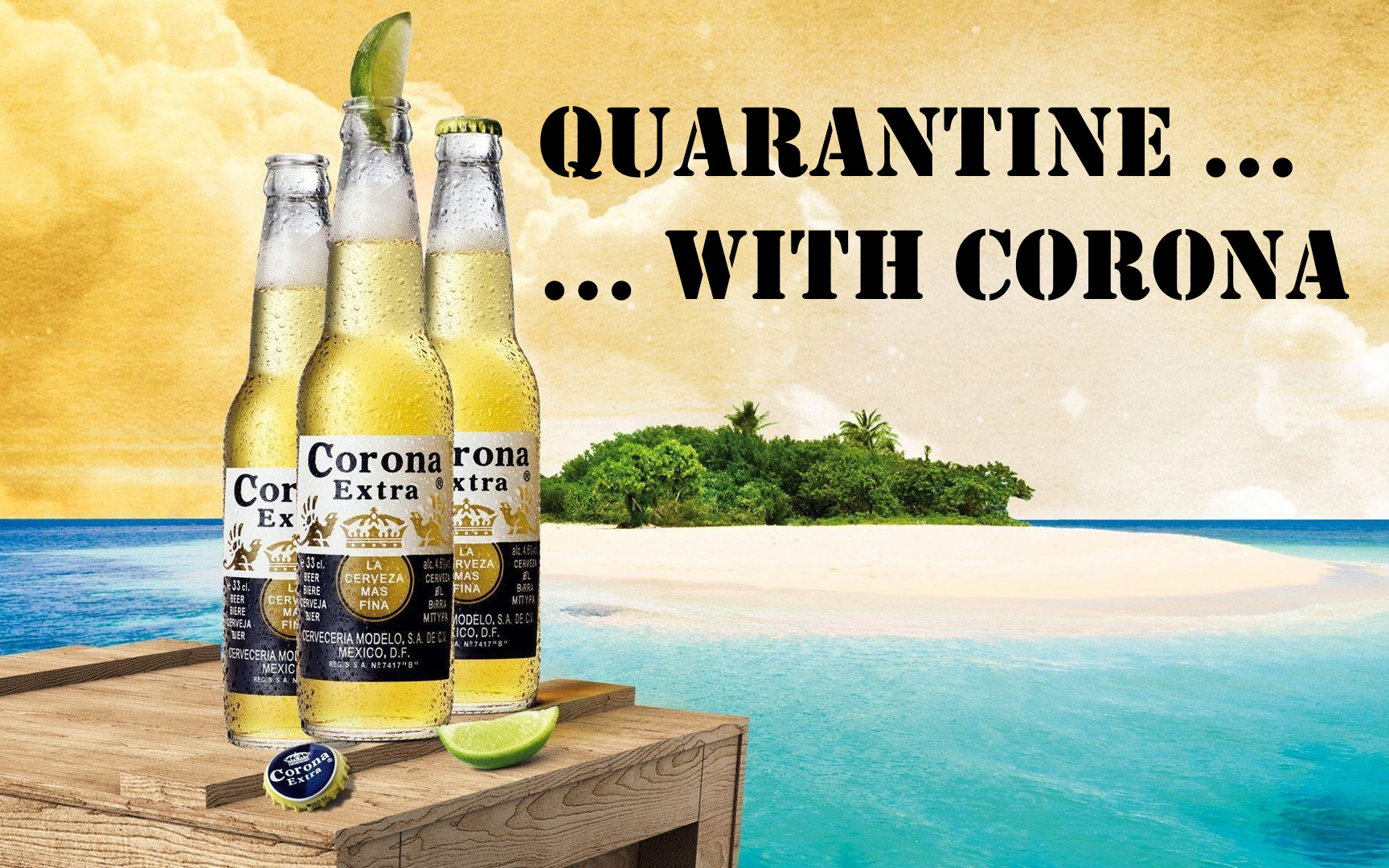 Food for Thought
Comments welcome!
---
To Save or Not to Save – a Corona Question (26. March, Part 1/2)
This Week, there were a lot of webinars, calls, but also news,articles and simply posts on LinkedIn which I'll try to summarize. The question raised was about why a country shall invest into a bailout for multinational corporations. While IATA and airline associations scream for a bailout, there are some arguments that I find very reasonable against it. Or how to select who to help. And how.
Helping Multinationals?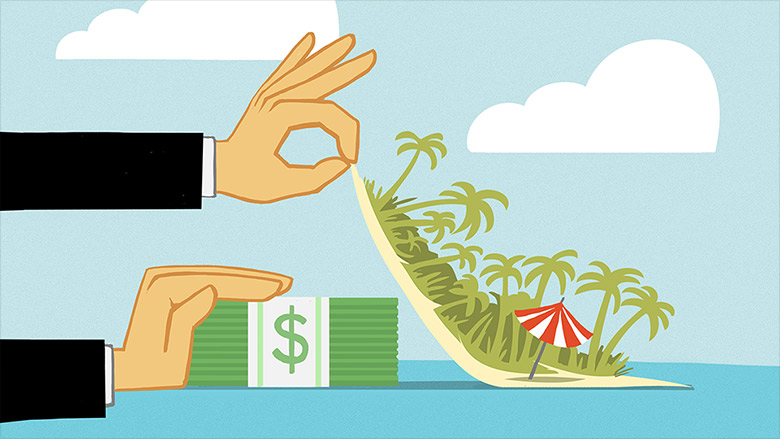 The first article I've read was from The Verge: Don't bail out the cruise industry. Why should the U.S. (or any European country) provide a bailout for the Cruise Industry? To avoid taxes, they registered themselves in Panama (Carnival), Liberia (Royal Caribbean) or Bermuda ("Norwegian" Cruise Lines). Let those country "safe them". Or, if you provide them a bailout, do it in clear exchange for commitments. Don't buy shares. Require them to relocate their business to the country that saves their butts.
That does not only apply to cruise lines, that also applies to airlines. 25% of IAG, the holding company operating British Airways, Iberia, Vueling, Aer Lingus, etc. is owned by Qatar…? Many of the multinationals have "creative tax evasion" in their countries, why should the government now save them? Let the governments where they claim to pay their taxes save them! Ah, but they don't pay much taxes, so why would they? Sorry, you went outside, now stay in the cold.
Bailout the Dinosaurs?
The news that really angers me are the decision to let FlyBE and Air Italy go bust and on the other side the re-nationalization of money-burner Alitalia. As well as media-reported discussions about countries buying into others.
FlyBE in my opinion had a business case; though I did not understand Virgin's interest with limited flights to feed them in London, Stobart sure missed on an opportunity. And FlyBe had an important impact to the U.K. regional aviation. Let FlyBE go bust, but now invest into Virgin, which is owned 49% by Delta Airlines? Or invest into a bailout of IAG? Originally the shares were split 55% British Airways and 45% Iberia? Qatar acquiring a 25.1% stake, I assume a 41% stake associated to Britain, 34% Spanish. Who bails out IAG? The Brits with only 41% share? Why should they? If they invest into IAG, 59% go "elsewhere"?
Lufthansa Group is the same thing. Lufthansa, Austrian Airlines, Swiss, Air Dolomiti, Eurowings – aside 50% stakes in Sun Express and the other subsidiaries? How much should Germany pay? Or should the EU provide a bailout? What about Turkey (for Sun Express) or Switzerland, would they take "their part"? Aside, Lufthansa and IAG are very profitable, why should someone bail them out? And else, we have Dutch Air France/KLM, Polish LOT is already state-owned.
"If airlines are given bailouts during times of crisis, it incentivizes the leadership to ignore the risks of a potential crisis. If I'm always going to get a bailout when things get bad, why should I ever maintain any liquidity? Better to buy back the shares instead of invest in projects that might lower my risk in the future." [George Dalton]
The IATA $ 200 Billion Bailout Demand
We've done a business plan for a large, a huge airline operation from scratch. Beyond airline. With a profit focus and USPs. On "all-in", we would spend $ 1.8 billion for an airline covering Europe. With a good ROI, even with a crisis like this reflecting a full year setback!
The staged, slow approach would require € 25 million for the launch. But yes, including all the profit centers we planned, the investment would still sum up to the above amount. From investors, as well as from own revenue being reinvested.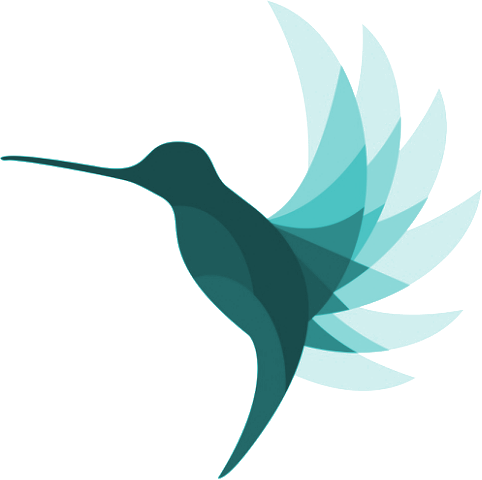 Let me think. For the sake of competition Four such new airlines in Europe. Sole natural survivors the big players. Lufthansa Group, IAG, Air France/KLM, easyJet, Ryanair. So four times € 1.5 to 2 billion to establish the replacements. € 7 billion. North America is the most profitable market in aviation. So there will be enough survivors. UAE, Russia, China will be saved by their respective governments. Africa, Australia, Central and South America, Southeast Asia, Middle East. Did I forget anyone? Make it 40 airlines to be reestablished from scratch, without inherited problems, sustainable, socially responsible. 30 such airlines covering the world? 50 billion? Better than ever. How does IATA justify a $ 200 billion bailout demand?
Oops – and then I stumble over a report saying IATA expects $ 113 billion drop in airline revenues. 113? 200? Such offsets don't add any credibility to the demands.
U.S. Airline Bailout
"WASHINGTON/CHICAGO (Reuters) – The U.S. Senate voted late Wednesday 96-0 to give the U.S. aviation industry $58 billion (49.02 billion pounds) in a coronavirus-rescue package, half in the form of grants to cover some 750,000 employees' paychecks". (Source)
The interesting issue in this news is loans for operations needs, to be paid back. And grants for paychecks (not repayable). Focusing on the need to keep people employed. But given the need to payback, airlines will consider, if they really need the loans. On the other side, if the recovery takes time – and experts do think so – the U.S. government will face losses from insolvencies.
Helping the Ones in Real Need?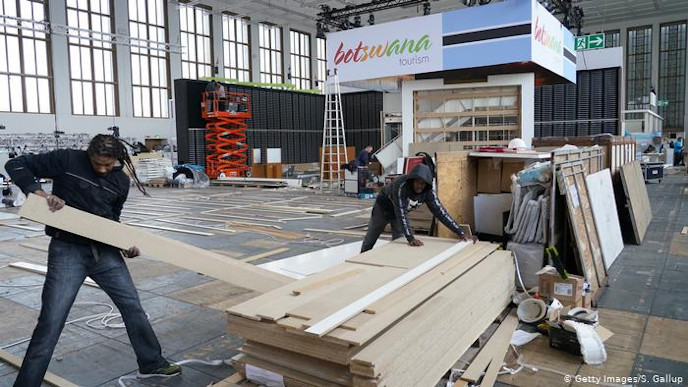 As the U.S. example above shows, it makes sense to focus grants on salaries, securing jobs.
There are a lot of reasons to help airlines, airports, ground handlers. But also many other industries. What about hotels, fair organizers, stand builders? What about teachers, restaurants, cooks, assembly-line workers and other industry staff laid off or fired? Bailout plans must not only look at aviation, this impacts the entire world, all industries. It's not just aviation…
What about hospitals, nurses, fire fighters, police and all the others in the front row, still working, but at risk of contracting CoVid-19? What about all the grocers and cashiers working in the stores were we get our food in the crisis, the delivery drivers, often working for pocket money, now risking their health for us all?
There was a discussion by economists thinking about "Helicopter Money". If you pay € 1,000 to all the 80 million people in Germany, that would reflect € 80 billion. But then we must expect a long time until we recover from this quarantine. The German national household is about € 360 billion. Without other expenses, the money would run out after what? 4½ months? If you apply a threshold, you may be able to leave out the real rich, you can reduce by 50% experts wrote this week. Nine months. But what about paying the rent, how much are € 1,000?
Don't Forget the Other Crises
Does anyone remember that there is a war in Syria? A locust infestation in Kenia and beyond? Hundreds of thousands of refugees around the world? A global warming, a dying Great Barrier Reef, Fridays for Future?
Summary
At some point someone got to pay the bill. Nicely brought to the point. As I read the message that regional will be the last to go out … and also the first to come back. So investors may reconsider their approach to startup airlines, securing their own market…? Like out KOLIBRI.aero project? But why saving the airlines? When there are so many others? You got to have good reason. Credits, loans are something to consider, given the airline is/was in a generally good shape. Which is true not just for aviation companies, but any companies. But I do see too many cases of players in a good shape, trying to cash in on the situation. And that is something that backfires on the ones in dire need.
Don't save the dinosaurs. Save the people! And do think beyond aviation.
Food for Thought
Comments welcome!
There will be more posts these days about more topics discussed in those webinars, calls and other feedback. Stay tuned using RSS of follow me on LinkedIn…
---
The Corona MashUp (26. March, Part 2/2)
There were some other topics beyond my recent posts I wanted to share. A mashup of ideas.
Fuel Hedging – a Barrel Burst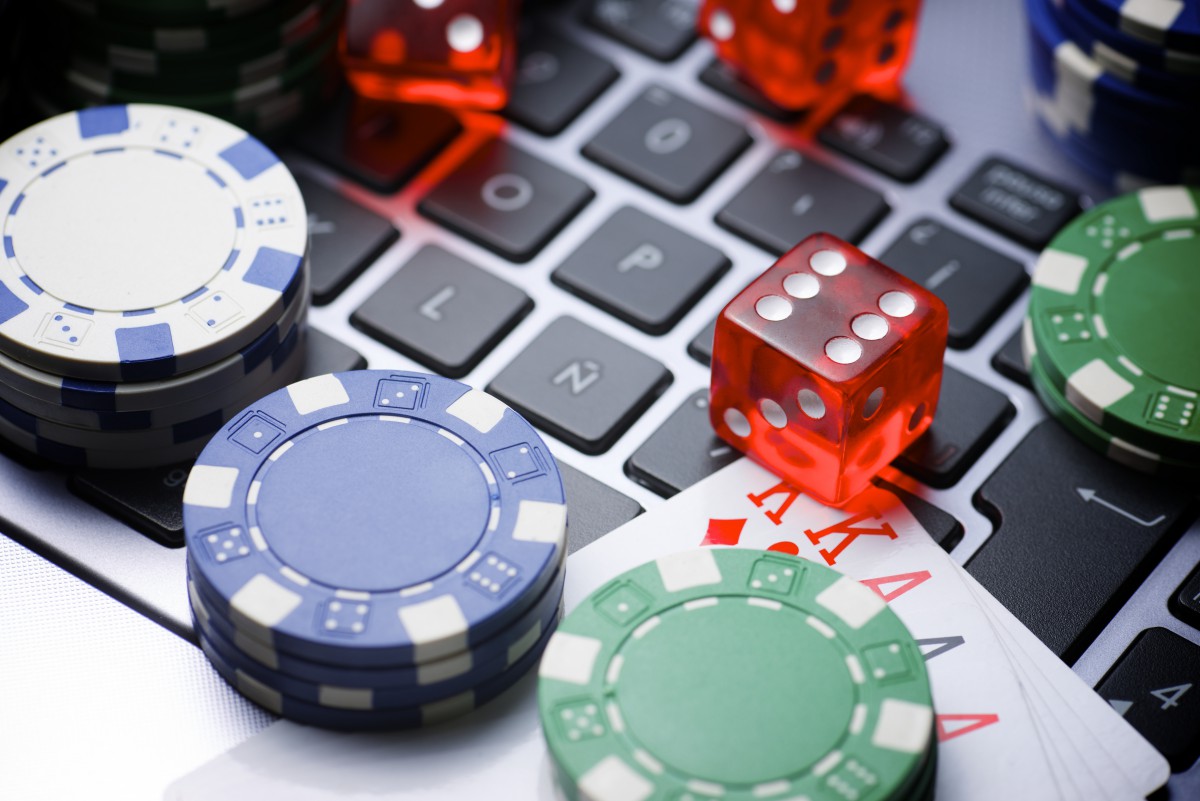 Evgeny shared an article by Bloomberg "The Idea of Negative Oil Prices Is More Realistic Than You Think" and looked at the hedging issue. Keep in mind that hedging is nothing but a bet. I have never been a fan of hedging, it's paying gamblers to play with your money. Like SEO, SEM, they sell themselves exceptionally well and make their employers pay them rather high salary for what they do. Gambling. Sometimes they win, sometimes they loose.
But keep in mind: The bank always wins.
Video Conference Will Not Replace Flying

Oh yes, we all learn to work from home, quarantine ourselves and make the best out of it. Today in the news, former EU Commission President Jean-Claude Juncker expressed the need to read the faces, see who looks at whom, who changes expression or shows signs of nervousness, a twitching eye or nose. a drumming of fingers. All missing in the video conference, making it exceptionally harder to come to a common agreement.
A few days, I got this Conference Call Bingo that I shared on LinkedIn: In short: Why we need aviation. Beyond Corona.
Time to Recovery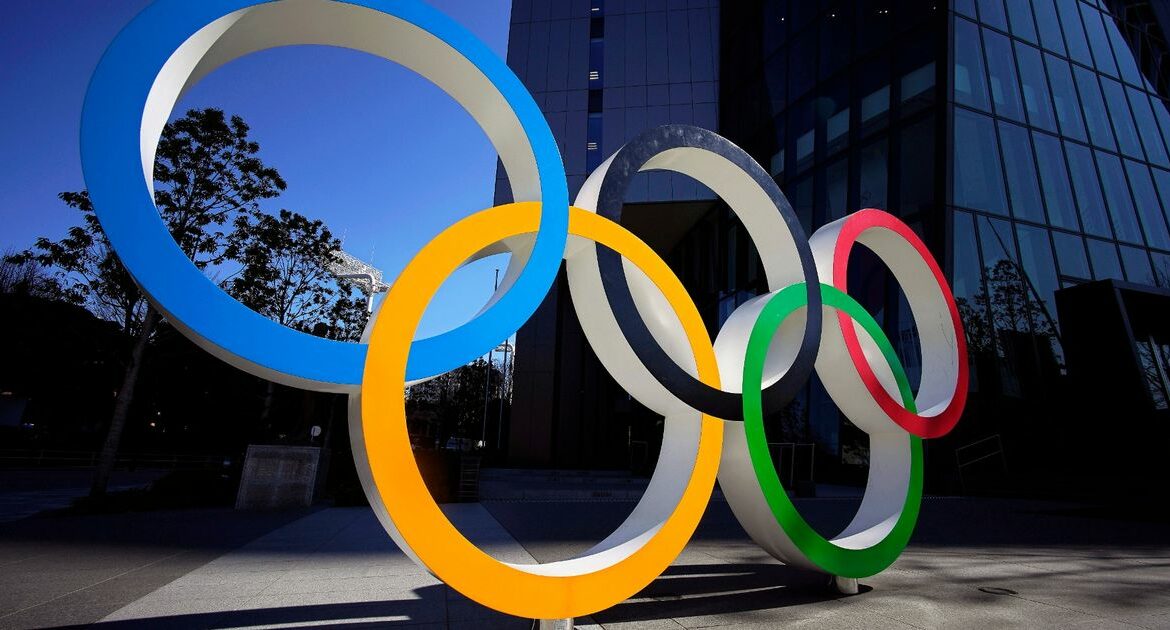 This week after the EU 2020 by UEFA got delayed to next year, also the Summer Olympics from the End of July until August were cancelled. If, and that is a big if, so if the situation allows for air travel to be allowed, even aviation experts expect a slow recovery for air travel. Also this week travel managers voiced their concerns, referring to their corporate responsibility for staff safety, security and health. Only the most important flights would be allowed until a vaccine is available – so that would be early next year. Anyone ready for this?

Corporate Social Responsibility
Sharing an article by ch-aviation on staff cuts in the U.K. I did comment about Corporate Social Responsibility (CSR) in time of crisis.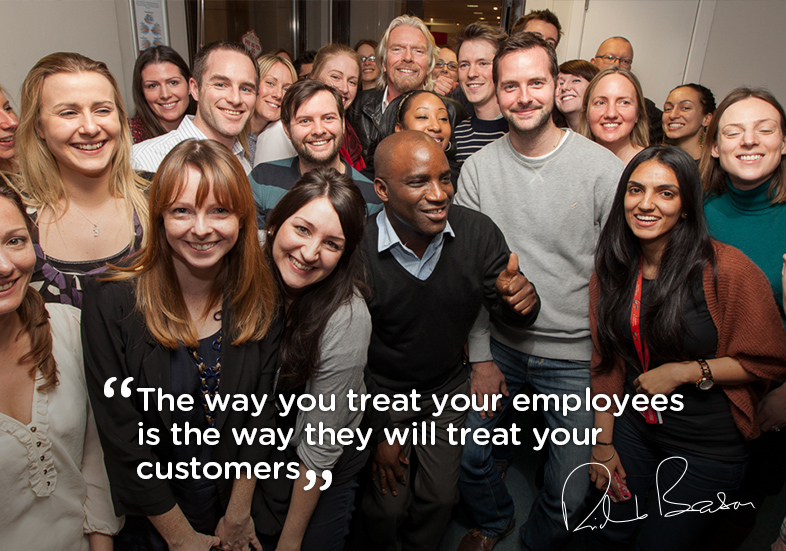 Social Responsibility…?
I've just got my attention pointed to Virgin vs. British Airways. While
Richard Branson
keeps posting about staff loyalty being a management issue,
Virgin Atlantic
asks staff to take unpaid leave. Whereas
Alex Cruz
is reported to talk to unions already for lay-offs and staff cuts at
British Airways
. This is just an example, but it shows in time of crisis, how people and companies think. And did we not just learn that "Shareholder Value" and "Dividends" are very bad guides?
To Save or Not to Save (2)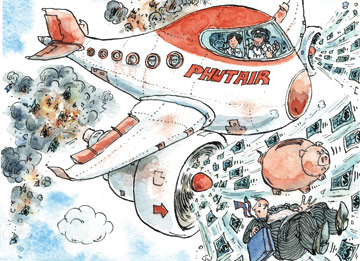 Still thinking about the last blog article. If we have such a slow recovery, will the airlines saved with government money survive? Or will we just burn more money? German proverb: Better an end with terror than an endless terror (Lieber ein Ende mit Schrecken, als ein Schrecken ohne Ende). It's translated to something like it's better to make a painful break than draw out the agony.
In Germany, we are quite well secured for the situation of a job-loss. In countries without such level of social security, it would be important to provide a safety net for all the "normal people" loosing their job. And bring them back into business (work) as quickly as possible. as Gerold Tumulka, Swissports CEO for the Middle East emphasized today, it is vital to keep the good people, to not let them go and risk loosing them. That goes very much along with my above comment about corporate social responsibility.
Loans, Grants & Bankruptcies
On the demand by the U.S. airline industry for a $ 50 billion bailout – which they got yesterday – Evgeny commented about bankruptcy being a direct path to a healthy economy. I want to share my comment: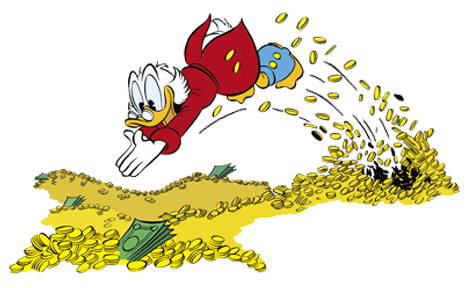 Thanks to "good-weather managers" who did not prepare for the next big crisis, who care more about their salaries, the shareholder value and dividends instead of a healthy company (ust like Boeing), we will see bankruptcies and bailouts (
Alitalia Società Aerea Italiana S.p.A.
).
By subsidizing the weak, you discourage the more effective new ideas. Like airlines and investors shelving any investment in newer, more sustainable aircraft as the fuel prices fall. Why invest. #greenwashing #whitewashing
I do like the ideas about credits – they have to be paid back. And should apply to all, so given a business case, they can survive that way. No business case, it's just adding to the pile of money to be burned these days.
Most important now is to get a strategic outlook from the politicos and other PTBs on the development. Will aviation be grounded for 3, 6, 9, 12 months or even longer? How long do they want the quarantine to last? The pandemic is out, containment failed. Right now all we know is that we guesswork. And hope. And hope dies last, right?
Obstacle: The Political Face Loss
What I am most afraid of is our elected representatives, the "Politicos".
First, they messed up as usual, by sitting it out. In America, it's called CYA. Cover Your Ass. In Germany we call it "Beamten-Mikado" (government employee Mikado): The first one moving looses.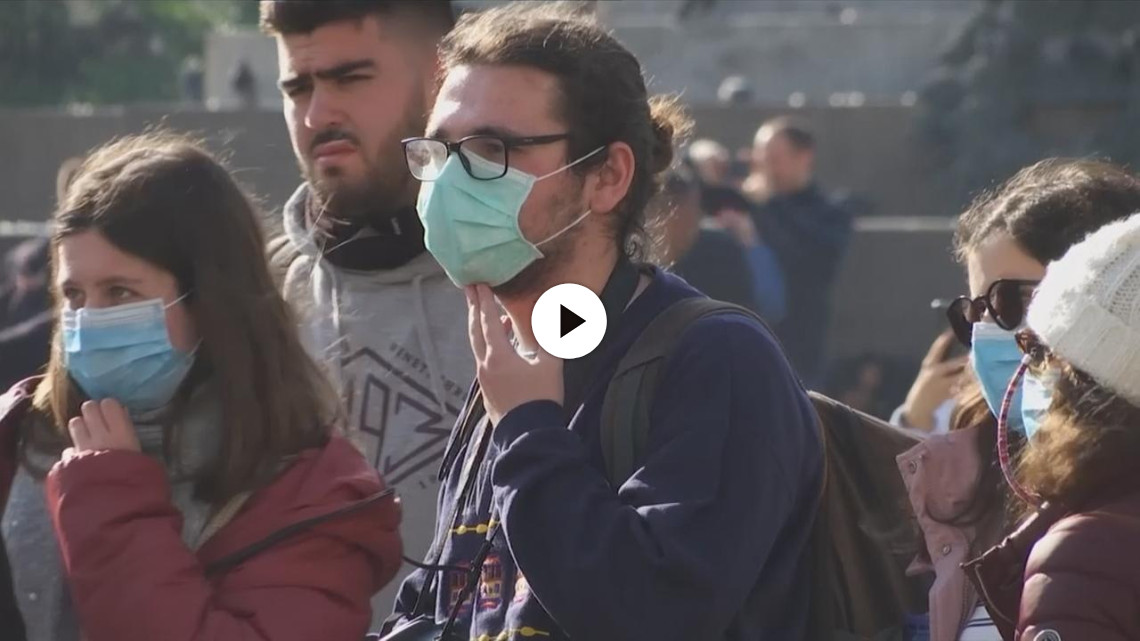 After SARS 2003, H1N1 2009 and MERS 2012, the German Federal Parliament (Bundestag) was confronted with a case scenario by German RKI, experts in virus treatment, that ready like a blue-print of todays crisis. Instead to action that and prepare, they sat back, did nothing. A German report is available by German ZDF TV's Frontal 21 (German transcript). Then the situation that they had ignored for seven years became harsh reality. And they "assessed" the situation, did not do anything … until it was too late and the WHO announced the containment failed. Then they overreacted and shut down the countries for a quarantine to limit the repercussions from their mistakes. And failed to put a lid on vital supplies leaving the country.
Now they recognize slowly the repercussions of their doing. But now they can't go back without loosing face. And I have not seen the slightest ideas about how they plan to proceed. They are still only reacting and running behind, they have not yet caught up. They've not yet taken the time to sit back and think ahead. On how to get out of the mess. Look at the news, you will see I'm right. I'm afraid.
A Look at the History
There were two graphs on VisualCapitalist.com, visualizing the History of Pandemics and Black Swan Events. While the one on Black Swan Events is underlined Short-term Crisis, Long-term Opportunity. I do recommend the read, it's worth it. The latest I heard, Covid-19 seems to come up in line with Swine Flu.
The Deniers
Elon Musk, Donald Trump, Jair Bolsonaro deny the impact of Corona.
Which is just as wrong as a hysteric panic. While Elon Musk has a valid point too, the cost for the remedy possibly exceeding the cost of the disease. But while we go through just another pandemic and another black swan event, we have a responsibility too try to keep the death toll low. Are the measures taken too excessive? Or too little? Only history will show.

But Donald Trump and Jair Bolsonaro only have their own well-being in mind and don't care about anyone else. But to deny? People in Brasil stand every evening at the windows bashing pots and pans, even in the areas where he had the strongest support before. Now the virus hit the Favelas.
Trump is afraid of his reelection and after first downplaying it, he had to admit it. Now he blames China – he's good at the blame game, isn't he? And wants to reopen commerce in a rush. And pays airlines to keep their staff paid to avoid job losses that might look bad at reelection. How will an increased death toll look Mr. Trump? Maybe the borders to the U.S. will remain shut if you let the virus spread? How will that impact the future of the U.S.A.? As a result of Trump's denial, G7 could not agree on common Corona Strategy. The U.S.A. becoming a pariah more and more.
Last night, the news broke that in Kosovo Prime Minister Kurti lost a non-confident motion over his attempts to deny a state of emergency for the country. But I doubt that would make Trump or Bolsonaro reconsider.
Cash Flow
With all that written about Save or not to Save, Believers and Deniers, Optimists and Pessimists, there is one more graph I want to share. It is only an example and I have no input on aviation, but no matter what, the longer this takes, the more severe will the landscape have changed once we start the recovery.
Regional Aviation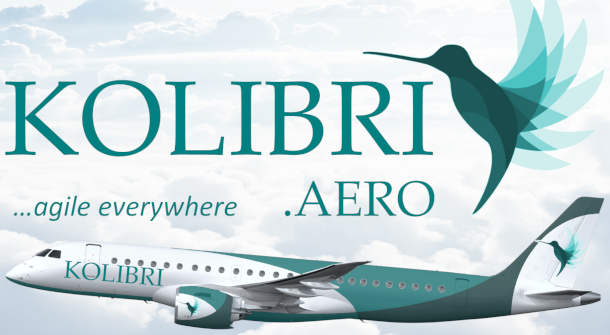 A nice case was made today in one of the webinars for my baby KOLIBRIaero. The last airlines ceasing services, in most cases, have been the regional airlines, flying domestically. The first ones to recover will be the short, regional flights. Investors must rethink, now their "common strategies" go bust. Their silo-thinking, focusing on a single aspect of aviation turns out to be a serious weakness. All a very good case on what we had planned for KOLIBRIaero. My constant saying for years: If you want to make profit with an airline, you got to change the game!
On the Bright Side: Clear Skies
Just read today. What happened post 9/11 can be seen worldwide now: Clear skies. And the weather frogs expect an impact on global temperatures as a result of the limited contrails usually reflecting sun… Look Mummy, there's no plane up in the sky.
I think this is a positive end to another Corona News and Opinions Mashup. Lot's of
Food for Thought
Comments welcome!
---
Corona Jam Session (27. March)
Again, this is a potpourri of Corona-related issues from discussions, calls, more webinars, news and other sources.
Corona Recovery Strategy

The first good strategy I see: Following an initial and enforced mass quarantine, get mass Corona tests (secure logistics and availability), isolate the infected and their contacts, recover economy. But to apply such strategy, Corona tests must become available in far greater numbers – governments must demand the production, secure the safe storage and the distribution logistics. Beyond the faintest shadow of doubt.
To achieve that, there must be self-service testers, similar to pregnancy tests. Preferably even without the need of large laboratories. But that medical researchers consider a challenge. Mass testing with automated analysis in pharmacies or paramedic offices could be available sometime May or June in the numbers needed. But that would require a semi-quarantine that long!
But even that given, is aviation ready for a recovery in times of an ongoing pandemic?
Aviation Recovery Strategy for Corona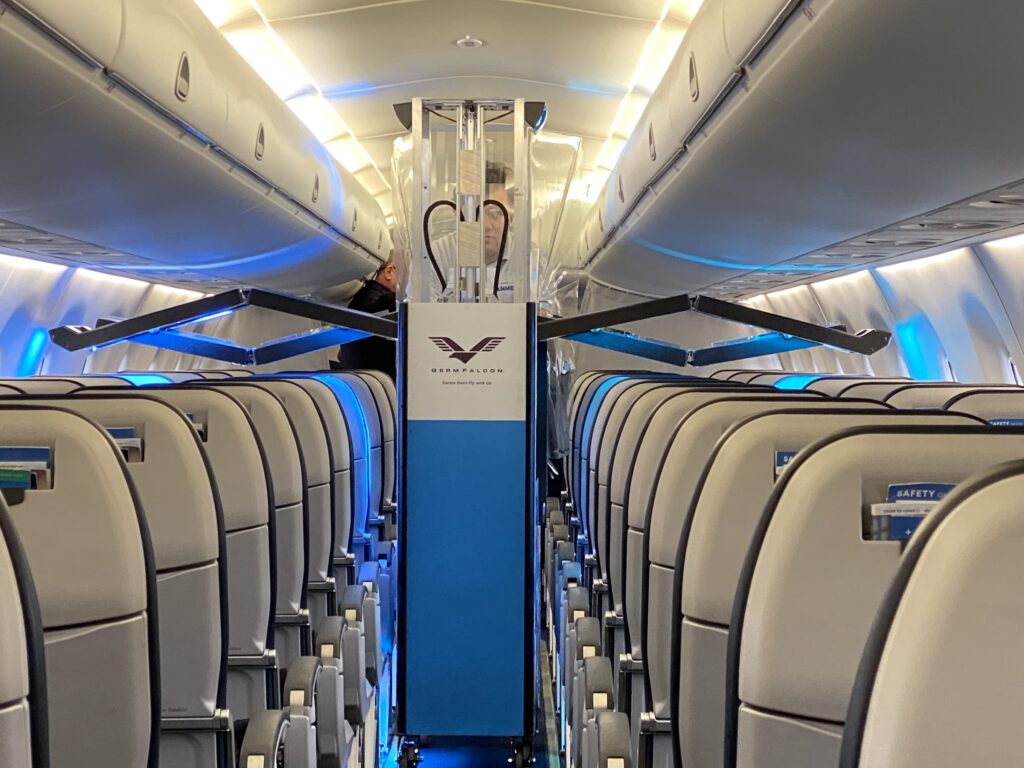 For many years, I complain as I frequently contract some cold or catch some other meanness on my flights as a passenger. Since my spleen (organ) got removed as a collateral damage to a necessary removal of a benign tumor some years ago, I am more vulnerable to infections. But even after learning from earlier pandemics, there is still no standard airplane (or train or bus) disinfection. Neither are hotels prepared, unsanitary beds an ongoing source for hotel rating shows on TV and other media.
While normally, a daily disinfection my increase safety in-flight in normal times, a disinfection must be standard turnaround procedure during an aircraft turnaround! As Christine Negroni reported, airlines in the past years opted to ignore the issue – now it might be a bit late, but should be adopted. Though from experience I fear the halflife of such ideas being all to short.
The Profit Hunter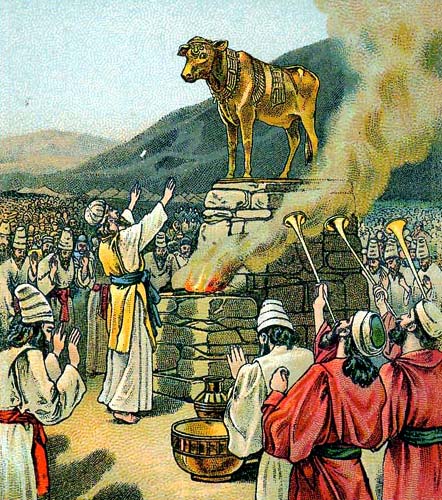 Another issue for aviation recovery is the need to recover the profits too. And while I would hope that airline managers would learn and change their stupid strategy of real, implied or imagined price wars, increasing the prices not just temporarily, but long-term to sustainable levels. Alone, from sad experience I'm afraid I fail to belief. I expect the airline managers to quickly worship the Golden Calfs of "Shareholder Value" and "Lowest Price" again.
As I keep emphasizing for years, if you want to make profit with an airline, you got to change the game! It's what we invested years to develop the business case for. The same does apply to most airports, but they have a very different right to exist; with the proper strategy they could even operate losses and be justified.
The KOLIBRI.aero Use Case
Many of the discussions and experts sharing their experience envisions a very heavy toll on airlines, many going bust, market concentration increasing – but also new airlines coming. Based on USPs, a constant focus on a strong profitability, but also real and exemplary corporate social responsibility and sustainable developments, applying common but also new ideas to go up and beyond, but also creating profit from that, we developed KOLIBRI.aero.
What we do fail to attract is the (venture?) capital investment to start the development. While the 10-year plan covers thousands of jobs, diversified profit centers, all contributing to an exceptional ROI. Investors seeking to diversify their investments, seeking safe returns and a business concept that is prone to cash in on the recovery from such a crisis are welcomed to reach out to me. And if any of the readers of this blog know potential investors – please refer or (better) introduce them to us.
Aviation Technology Developments
While my friends in the aviation IT are not fired or sent off into short work or forced vacation, I commented on a post by Richard Maslen (CAPA/Blue Swan Daily) on digital transformation:
"From my experience in aviation IT since 1992, technology expenses remain the first to be shelved when money gets short. No matter the possibly instant savings by introducing them, most airline managers are "old school", conservative. Experience. Exceptions apply."
Timeline Update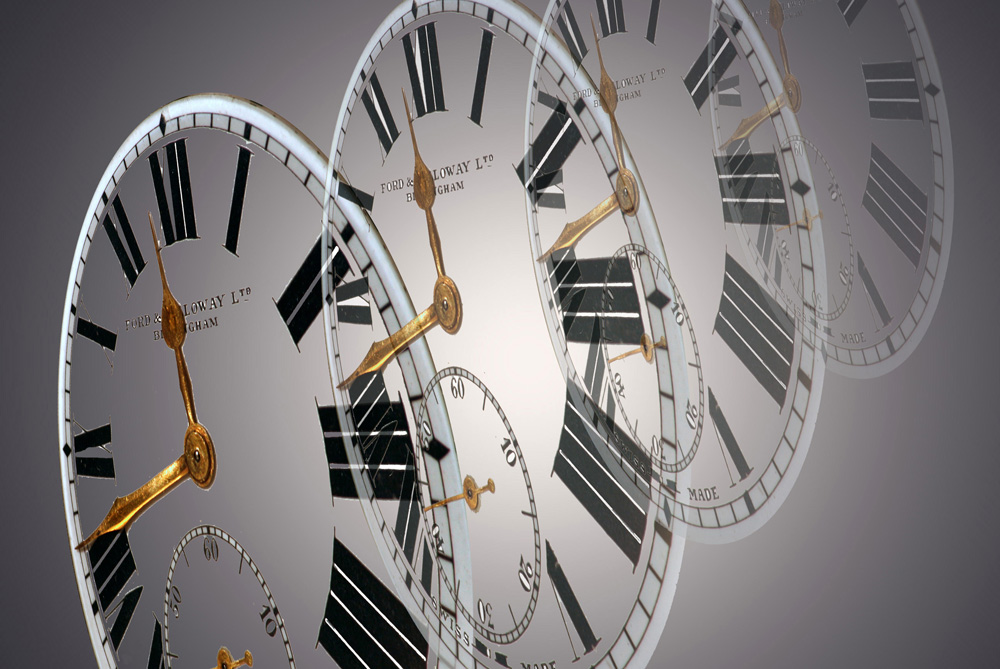 In a Poll yesterday within an aviator audience the fast majority expects themselves to focus on recovering their business and not on travel once the situation recovers. If our own focus more on business and less on travel, consider how industries without a "natural" interest in aviation will react. As mentioned yesterday, a poll focused on travel managers confirmed that they expect travel to be limited to absolute unavoidable until the a vaccine is commonly available. One of the tasks for the aviation industry will be to regain trust that it is "save to travel".
Today, Lower Saxony (Germany) Minister of Interior announced plans in place for school not to recover before summer. Lufthansa went to short work, where the German government pays 60% of the net salary. They registered the short work for five months with an option for a full year. I doubt their management gave a single thought on to the publicity repercussions.
The Power of Positivity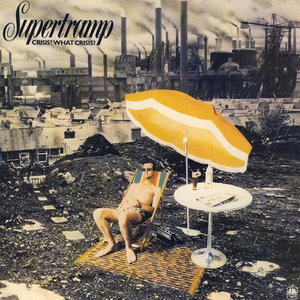 Recent ESA data gained from the Copernicus Sentinel-5P satellite have shown a decline of air pollution over northern Italy coinciding with its nationwide lock-down to prevent the spread of the Coronavirus (COVID-19).
And this crisis is such a perfect use case for what we worked on to create KOLIBRI.aero (see above).
And I spend a lot of quality time with my kids. Crisis? What Crisis?
Food for Thought
Comments welcome!
---
30. March Corona Update
Three Webinars, Four Phone Calls, Multiple News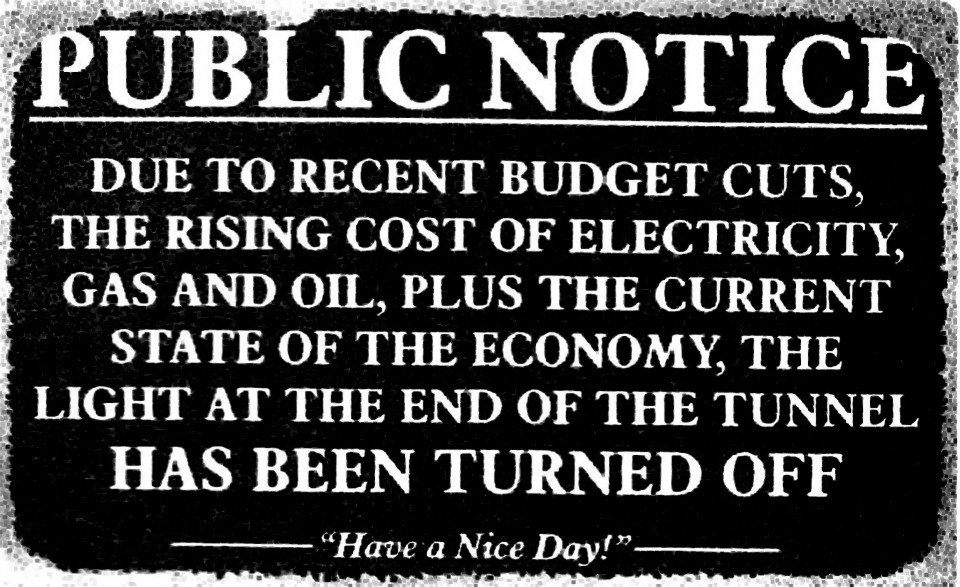 Summarizing the general attitude today: The crisis will take longer and have more severe repercussions than the optimists try to convince us about. Today, ILA aviation exhibition, scheduled for May has been cancelled. Olympics in late July I mentioned already.
As I had addressed before, now IATA also published an overview on how long airlines can hold out. Given the U.K. clearly against a bailout for airlines, given my own article about the question to save or not to save …? Aradhana Khowala published an article that (most) airlines need a savior fast to survive the crash. Which I commented, referring to my article, Why Do Airlines Keep Failing. Full comments here on LinkedIn.
IMHO: Corona Timeline
To summarize (in) my humble opinion (IMHO). I do hope that the industry will be able quickly to provide enough face masks and gloves. As well as tests for everyone and anyone not just in need but maybe simply interested to test for an infection. Quickly I said. From expert feedback I read, I am afraid, we will have to wait two to three months. Not from the beginning of the crisis, but from now. We will be very lucky, if we start flight recovery by the end of May, more likely sometime in June.
Today, Tim Coombs shared his view on the topic with the graph used by HSBC. I strongly disagree with that graph, find it far too optimistic. I believe we will recover realistically somewhat this year, but only recover fully a year or so in the future. Given the current, messed up political environment, will have impact to the recovery of our industry. So to reduce that negative impact…
Mass Testing & Flattening the Curve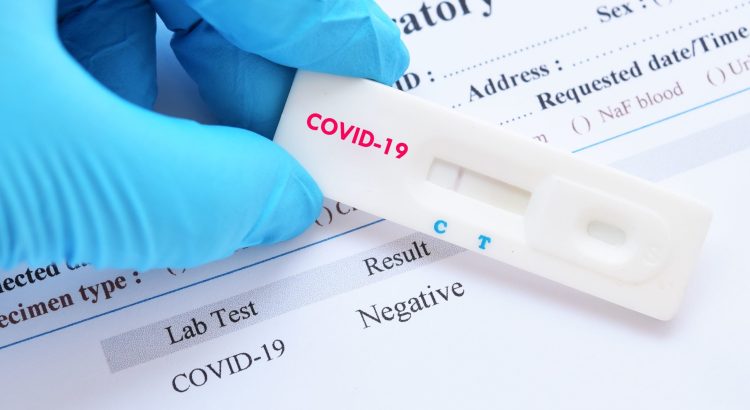 To speed up recovery and management of flattening the curve… Best would be a self-tester, similar to a pregnancy test, very cheap. Initially better free, paid for by government, to promote the use of it. Though that might not be quickly available. But if not, the test must be automated, to allow instant results, without laboratories that already suffer a backlog from the flood of tests needed. Test not only an "elite", but anyone who needs. Like flight crews in our industry. Have masks enough for airlines to provide their travelers and ground and flight crews with. Or reservations people usually sitting at their small office desks, often less than the two meters apart. And even if, highly vulnerable to infection anyway.
Airline Recovery in Time of Corona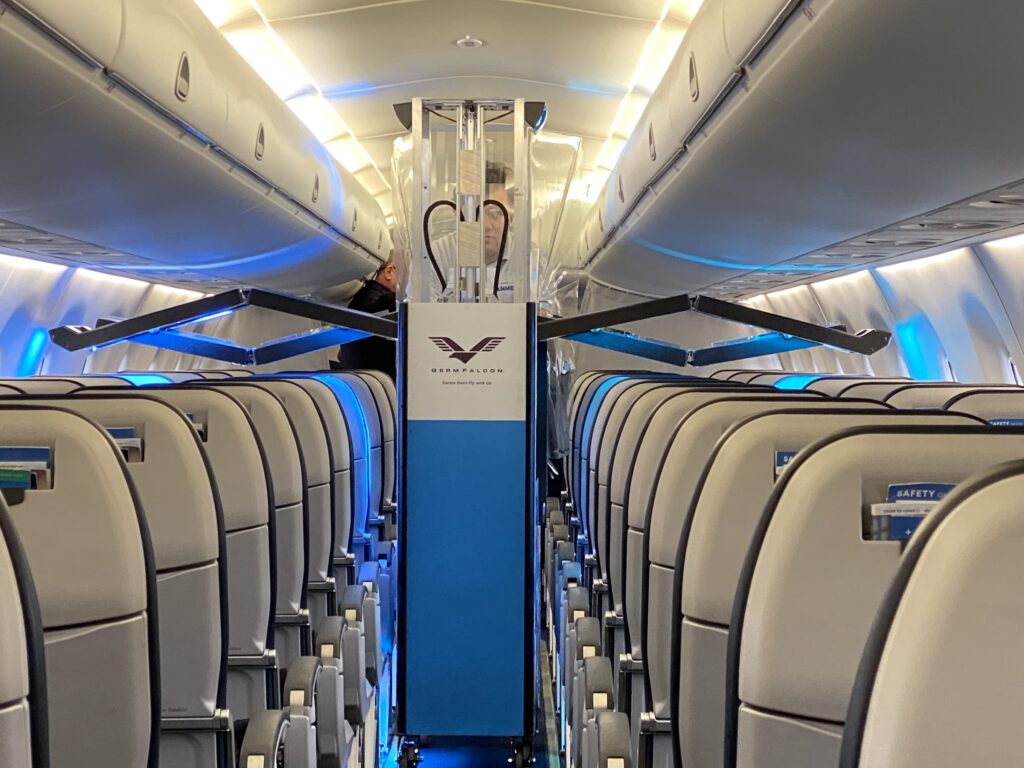 In order to recover flights, there will be the need for airlines to overcome the fears of the travelers. Aside a constant disinfection after every flight, for which such a trolley system I reported about may be useful, masks and disinfection sprays for wary travelers are a good idea.
Marketing, promoting the steps taken by the airline to secure the well-being of the passenger during travel must become a priority until the weariness, panic and hysteria subsides. Sometime in 2021 I believe?
The Vaccination Myth

Then we talk about business travelers. As I mentioned before, travel managers have voiced their intend to disallow any but the most vital travel until a vaccine is available. As we briefly discussed in the GIAS webinar today, how many vaccinate against the flu? Will it help the treatment, once you're infected? Likely not. So it's a placebo!
There is a very good image by Statista, showing the variation of the "risk group" of people 65 years or older, showing U.K. and U.S. with 70% coverage, Germany roughly half of it with only 35% with a direct impact on the percentage of positively tested samples – low in the U.K. and high in Germany. But one of the highest vaccinations in Australia also meets the global area with the highest number of positive tested samples, so the highest number of infections.
So, in order to take a reasonable look at the time line and approach the situation to minimize the impact, we must also try to take the implications that a vaccination would be needed out of the equation. That cannot be done by us, it must be done by medical and political stakeholders.
The Truth about the Wearing of Face Masks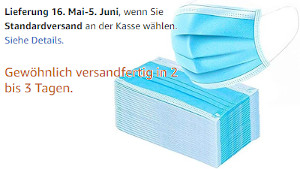 A News hit today that Austria demands the use of face-masks for anyone leaving home. And discussions by German politicos asking the same. But. But other politicos pointed out that all face-masks are currently made available to hospitals. So I checked. Online pharmacies, DIY stores have no masks on offer. And while Amazon has, it was the prime example, why I moved my online purchases a lot away from them. Earliest delivery at prime rates being End of April to End of May or even into June. You. Got. to. be. Kidding. Me!
Reason behind: They are not yet in Europe, they must be shipped from China. Takes time…
So what? Demand use of face masks that are not available in the market and about which the same politicians say that they are reserved for hospitals and medical staff? There are those smartasses suggesting that people could fly wearing face masks. Which face masks???
Greed in Times of Corona: Lufthansa's Carsten Spohr

So Lufthansa not only lobbies to make sure they don't have to pay back tickets for cancelled flights but can issue vouchers? A forced credit they ask the people who suffer most from short work, lost jobs or working at risk of infection? Poor Lufthansa! It shows the shareholder-value focus and unmitigated greed of Carsten Spohr, the guy who I already consider responsible for the final fate of late Air Berlin.
Best of all: The voucher is only valid for one year… So what if you don't travel within a year? What if Eurowings won't fly any more where you wanted to go? What if?
Other case would be Virgin Atlantic now asking for state aid. 49% owned by Delta Airlines, can you please explain how to justify state aid? See that article I referred to in the beginning by Aradhana Khowala.
The South Korea Model for Europe?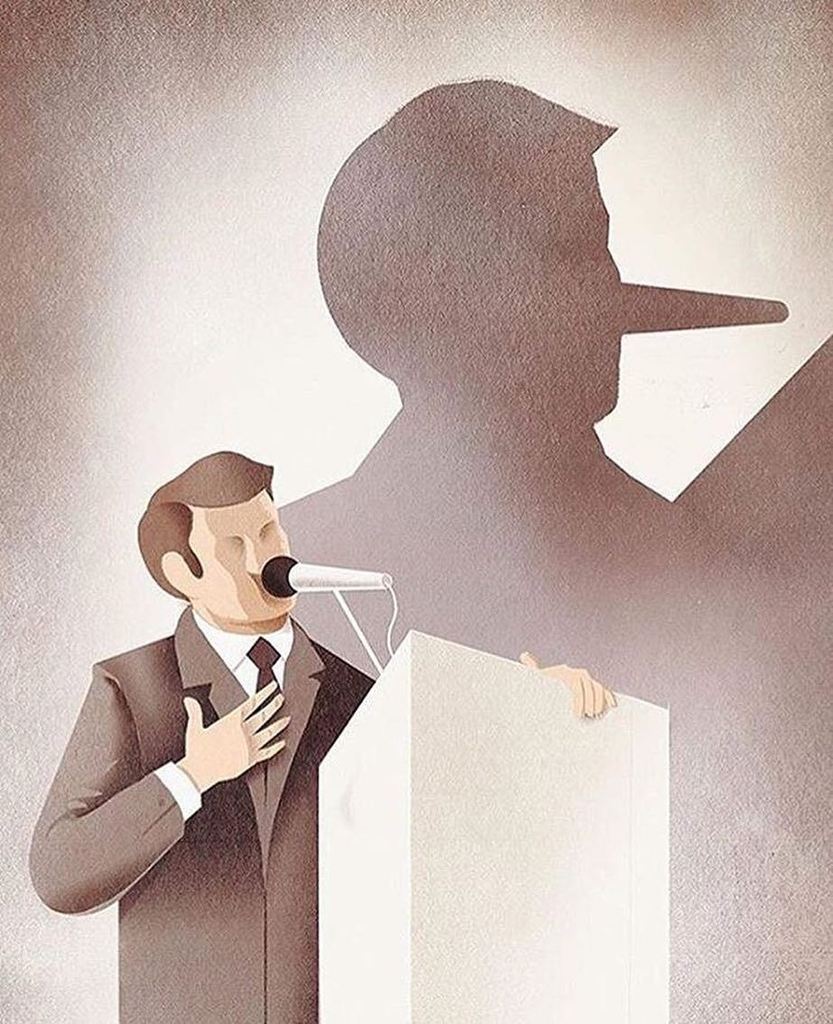 We are now in family quarantine for 14 days. Inquiring about the possibility of a Corona Test was a wake-up call on it's own. In Germany, no Corona testing is available. Except if you are confirmed sick and had been in touch with a confirmed Corona-infected person (know the name). If you are short on breath and belong to a risk group. Or if you are sick and wok in a risky environment dealing with the high risk group. Whereas I'm told that working in a supermarket would not suffice. It must be a nursery home or hospital.
As I wrote yesterday, the politicos had a pretty good idea to recover from quarantine. To do constant mass-testing. Quarantine the positive infected ones and their social (live) contacts. Given the fact that even sick cases are not checked unless they are proven infected with potential Covid-19 and either having pneumonia or dealing in a super-high-risk environment… So they allow infections to go unnoticed because they are short of tests…? And they talk about constant mass-tests to lift the mass-quarantine??? Nothing on short notice!
This is nothing but deceptive smoke screens, masquerading their inabilities to come up with working solutions.
Aviation Investment in Times of Crisis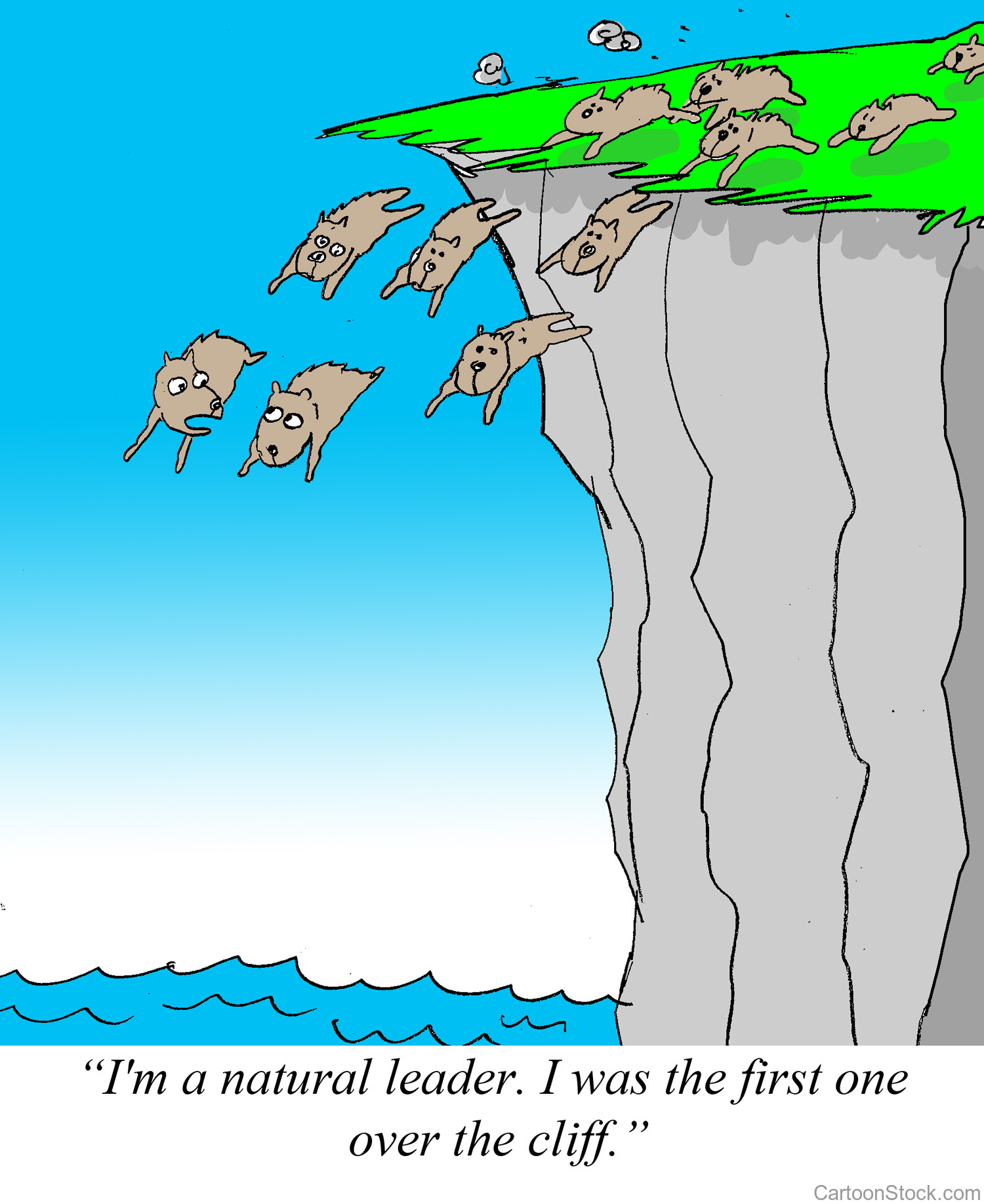 During a websession and a later call, we discussed the problems of aviation investment. There was an article on LinkedIn, that the venture capital market would be effectively broken. Whereas we discussed why this is only one side of the truth. The other side being quite the opposite.
As Warren Buffett keeps emphasizing: "The best Chance to deploy Capital is when Things are going Down". There sure are more fitting quotes by Warren Buffett.
But in economics, there is also the talk about the first-mover advantage vs. "me too". If you copy the success of others, it is rather expensive to replicate the success.
Aircraft Investment

Nevertheless, most "aviation investors" I've had the "pleasure" to talk to, invest in aircraft. And the very same in that, not much fantasy there. Buy Airbus A320, Boeing B737, try to make money in a rather saturated market. This image I keep updating for quite some years now, lots of airlines that came and went.
A year ago, KPMG published a number I see resurfacing over and again. That aircraft funds make an average of 4% ROI. Whereas ISHKA and others confirmed that the majority of the ROI is made by a few large players, the majority of smaller players in fact loosing money. An example I got given is the issue that those funds are usually for 10 years, but aircraft leasing is often for shorter time frames like five or 10 years. Airlines failing also return aircraft to the pool. So then the lessors "suddenly" desperately seeking customers for their aircraft. The Boeing 737 MAX disaster was said to have saved a lot of lessees last year. Airbus was concerned about the Coronavirus hitting the Chinese market, as it's their only – as in sole – major market they expect for the coming years.
Given the Corona crisis, I strongly believe that the market for Airbus A320s or Boeing B737s will virtually implode. Anyone needing a new idea about investing money? Talk to me, I have a complete business plan on file awaiting funding.
Non-Essential Investment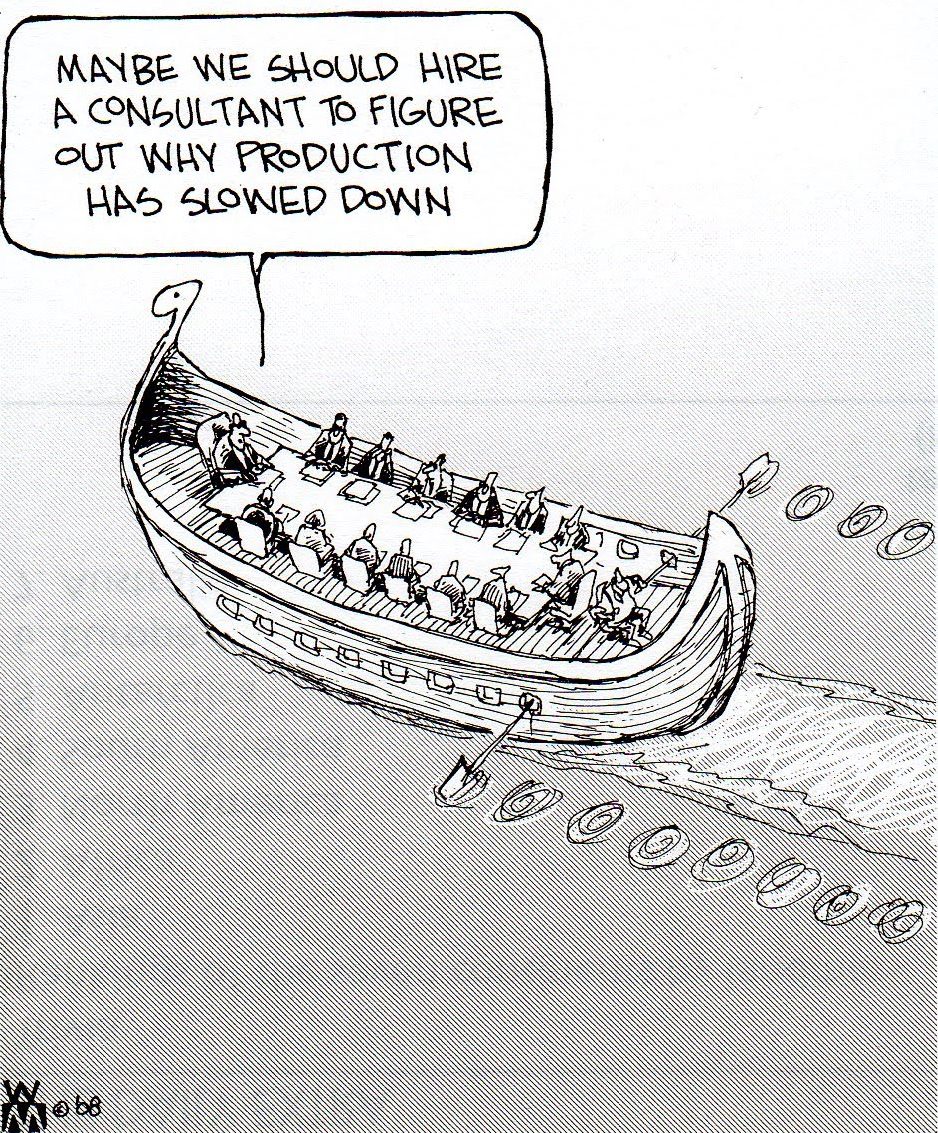 The last days, I was confronted over and again with non-essential investments. In time of crisis, your business idea better is one that addresses the current situation and will be needed. Airlines at the verge of extinction don't bother about non-essential investments. Neither do airports or investors. It boils down to the usual #whosyourcustomer – right? Do you know? And #WhatsYourUSP – again. And again. And again again.
Someone asked about my opinion on Block Chain. On maintenance support for small airlines (the big one do their own). Inflight meals or entertainment. Yeah. Let's now concentrate our energy on those things. Really? The world is in survival mode. And as I mentioned over and again: The first thing chief executives shelf are investments into new ideas (like IT, but not only). No matter how valuable, these "good weather managers" stuck in their own butts, trying to cover it. No matter the value and savings, they fall back to old habits and learned, decades-old behavior patterns. Cut all non-essential, especially human resources. Except that this behavior patterns only confirm my opinion. No fantasy, nor vision, no "escape strategy" from the disaster. Shelved until business recovers.

Today I got told that entrepreneurs must cut all non-essential staff plans. Yeah. Reduce the head count, cut the flesh of the bones of your idea. All the same common behavior patterns reloaded. Or might it make sense to #BeDifferent?
Airline Investment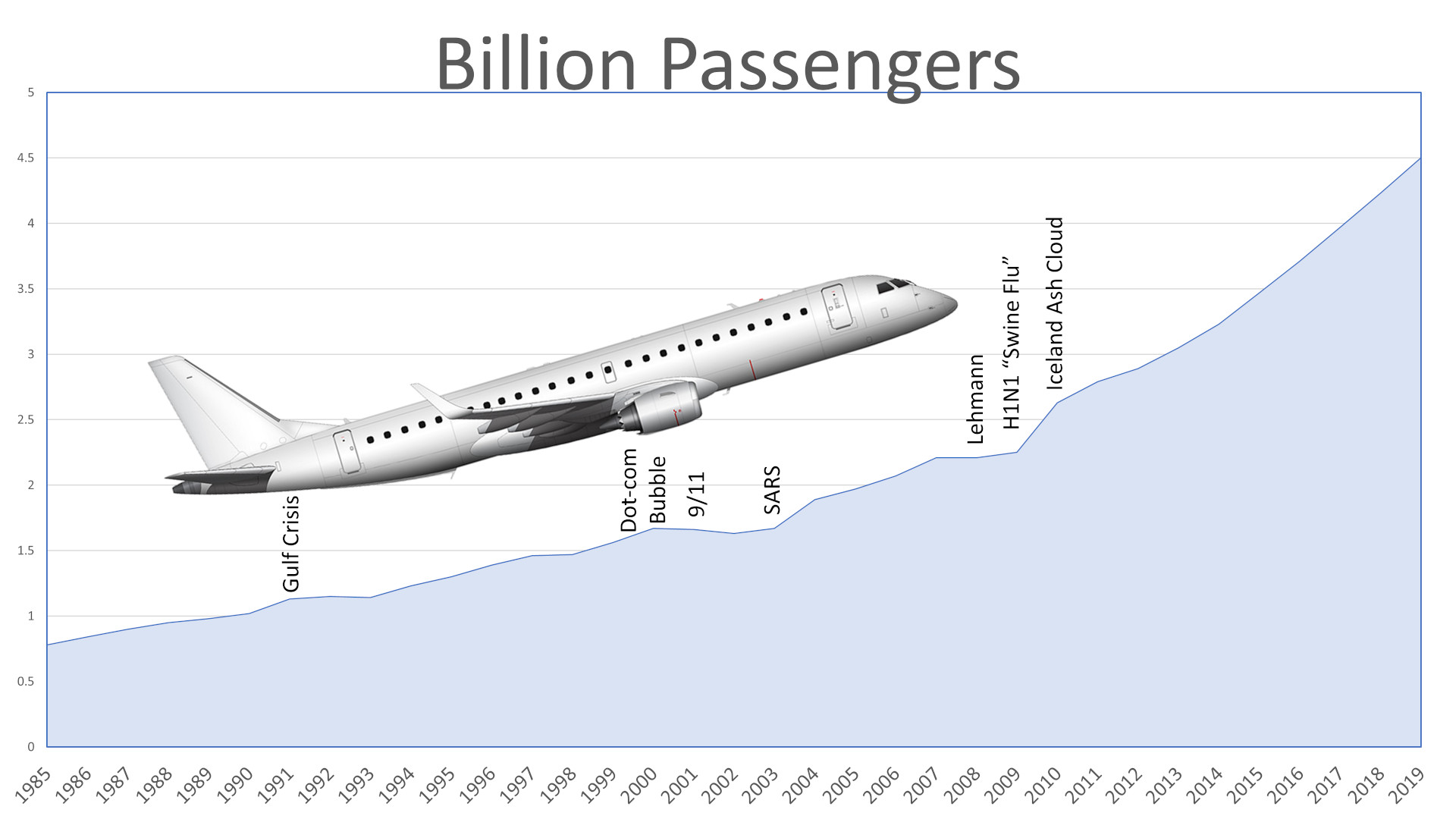 While a lot of airlines with a weak business model, high cost and little stamina will not succeed this crisis, there will not just be consolidation, but there will also new players with sound business models surfacing. What you need is a sound business case. #WhatsYourUSP #KnowYourBusiness #ThinkOutsideTheBox #ManageYourRisk
Developing KOLIBRI.aero we developed a different airline. And while that made it more difficult to attract sated investors, now investors do get hungry. Where can they invest with little risk but sound return expectations? Nowadays they just learned the hard way that even "safe havens" like those large corporations are not risk free and can burn money faster than they could ever imagine. It's called Black Swan events and they happen frequently but are being forgotten faster than a one two three.
So experts say, that after the crisis, new airlines will emerge. And yes, I intend to make Kolibri one of them. Might even be that there is more funds once we proof the points to speed up the expansion…
Think Positive: The Positivity Update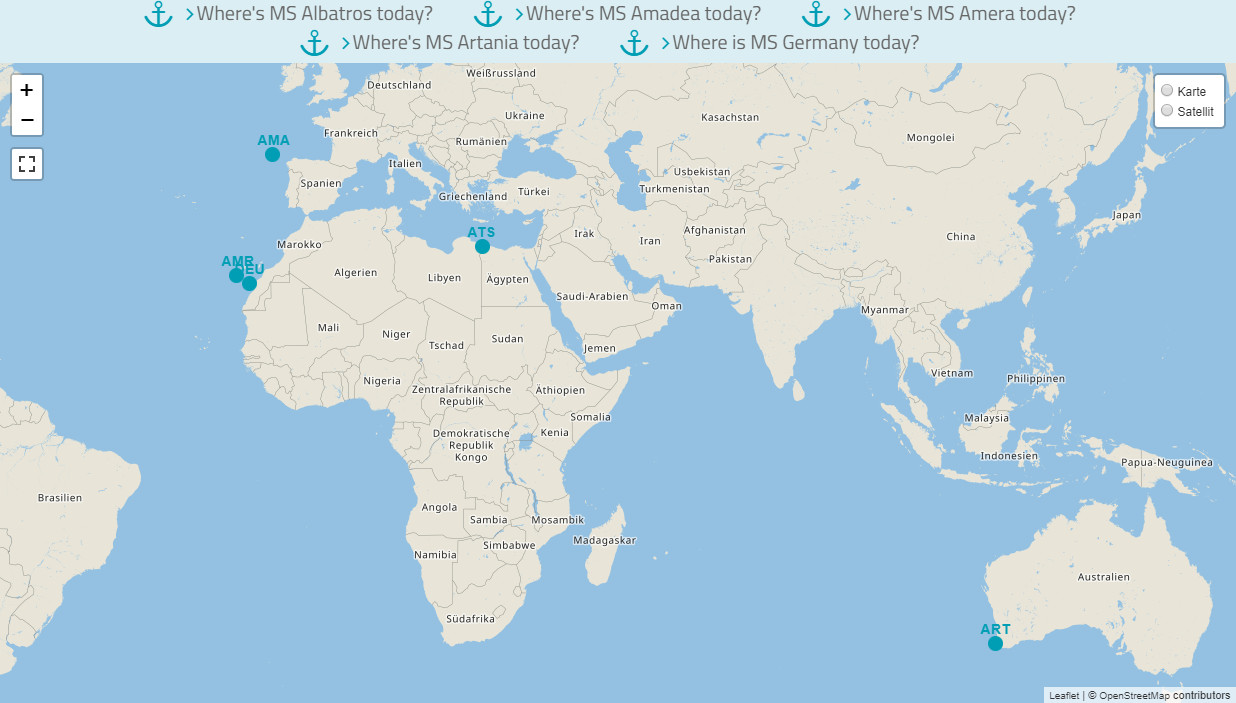 The (personal) good news today: Four Condor flights returned the passengers of MS Artania, stuck in Fremantle, with 13 Corona cases remaining there in quarantine. The other ships, one with my mother on-board and no Corona cases being on their way back to Bremerhaven. My mother will not return home, but stay with us for improved security. But I keep wondering, how much longer repatriation flights will need to continue…
And to close one I shared before on LinkedIn: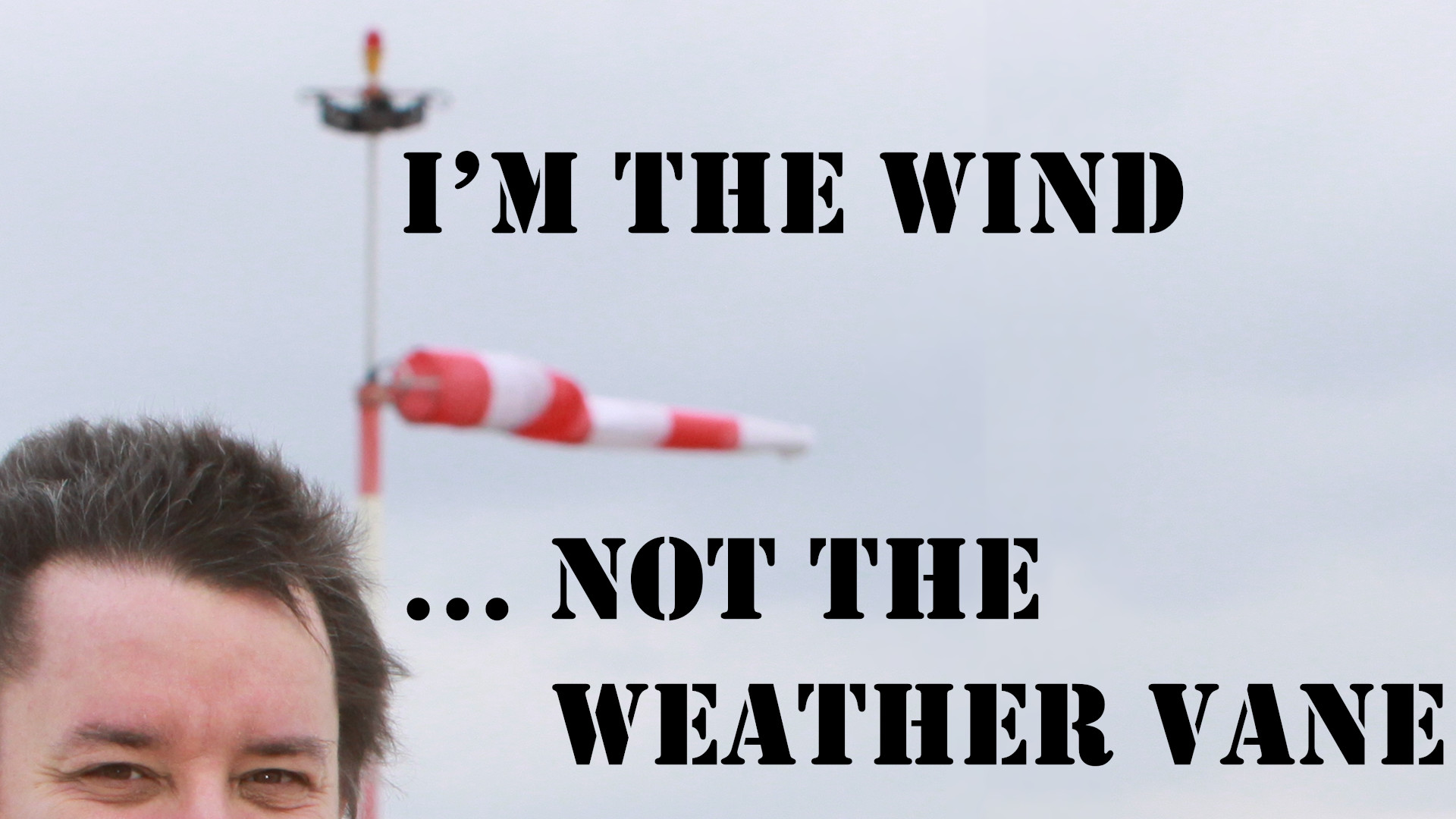 ---
Corona Cognitive Dissonance Resolution

The last two days I learned a lot about cognitive dissonance resolution, all about Corona. As well as politicos lying into our faces!
"In the field of psychology, cognitive dissonance occurs when a person holds two or more contradictory beliefs, ideas, or values, or participates in an action that goes against one of these three, and experiences psychological stress because of that. According to this theory, when two actions or ideas are not psychologically consistent with each other, people do all in their power to change them until they become consistent." [Wikipedia]
Protective Masks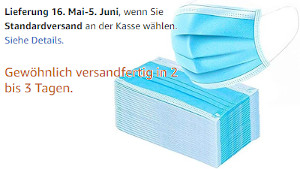 The most prominent example is the issue about face masks. At first, the politicos in Europe said, face masks don't help, so they are useless. Now Austria requires the use of face masks in public. While I had looked unsuccessfully for such before that news surfaced, I boosted my efforts. Fact, in Germany no masks are available – neither in pharmacies nor anywhere online. In eBay or Amazon, masks can be ordered for delivery between end of April to June or July. At premium prices and shipped from China. The principle of hope? Or Cognitive Dissonance Resolution?
That includes reusable face masks made of cloth to insert "cellulose" (soft tissues), which I did not find any available at short notice either. Media keeps reporting about small companies making them, but unable to deliver to market demand.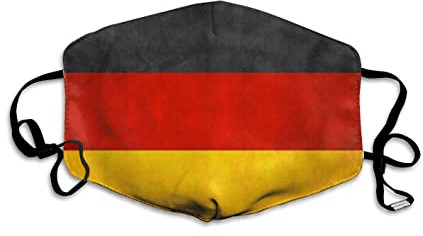 There is a warning, which I am not sure if it's fake news or true, that all face masks delivered to Europe are seized and redirected to hospitals and medical warehouses. Fact is that in Germany pharmacy whole-salers are banned to sell masks to the public. Media explains how to do such yourself. So what about German Minister of Health Jens Spahn thinking about doing like Austria? Where do the Austrians get enough face masks? The Austrian Retail organisation expects a daily need of four million masks, but the markets are virtually plundered, prices exploded to 1€/mask, from 3-7c before the crisis. Cognitive Dissonance Resolution in Corona times?
Mass Testing
Next is mass-testing that experts say are a requirement to lift the quarantine. German Robert-Koch-Institute as the advisory to the German government restricted testing to semi-confirmed cases. On demand testing in case of fever and coughing is no test-justification for German public.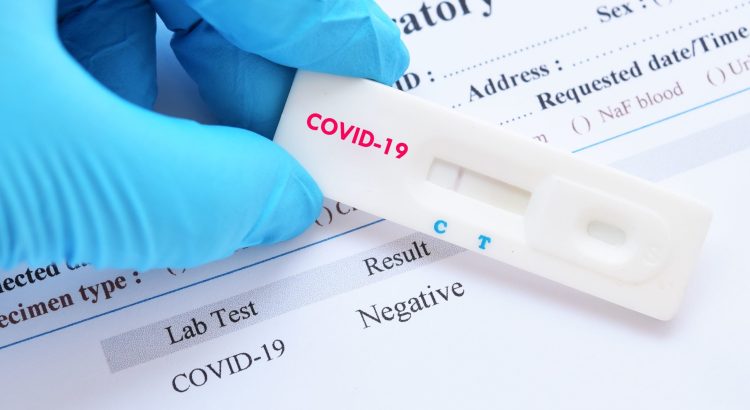 Yesterday an interview headlined German main news channel Tagesschau. If we keep up the quarantine to flatten the curve, we talk about a seven-months quarantine! Confirming that the same time that economy cannot sustain that long a quarantine. And laboratories cannot provide enough testing capacity for all +80 million Germans. Cognitive Dissonance Resolution in Corona times?
The only practical solution would be self-tests.
Lockdown, what lockdown?
Sweden's unusual response to Coronavirus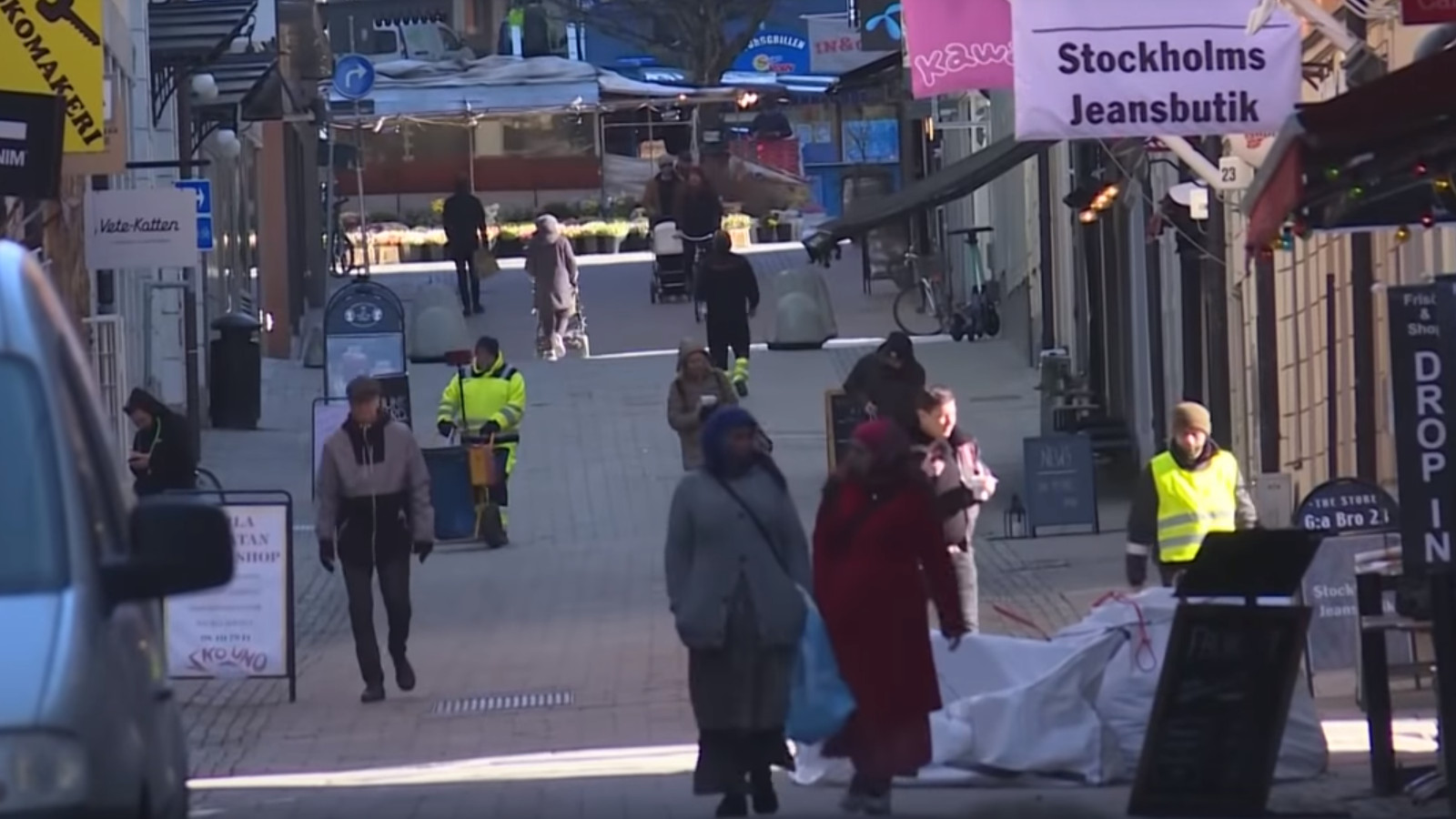 As BBC and other media reports about Sweden, given the above impossibilities of the "solutions" suggested by most politicos and medical agencies, Sweden tries a different way.
German newsies explained a bit better than the BBC report. In summary, Sweden understood the need to raise immunization in the general public to 60-80% to overcome the crisis. And while they also see a necessity to flatten the curve, they also understand the need to accept that the time of containment is over and we must learn to live with it. So they call for quarantining the population at extended risk, namely the elder and people with pre-existing illnesses. Most of the others will encounter only very mild symptoms. The few developing severe symptoms must then be treated using the existing medical facilities. Only if the development threatens to exceed the medical facilities, quarantines may be used to flatten the curve.
Flatten the Curve – Don't Stop the Pandemic
German virologist Jonas Schmidt-Chanasit has been reported days ago, what made the news today again: "100 percent protection is of no use to anyone. […] That is why Germany must now concentrate on the essentials, namely protecting those who are particularly at risk in health facilities."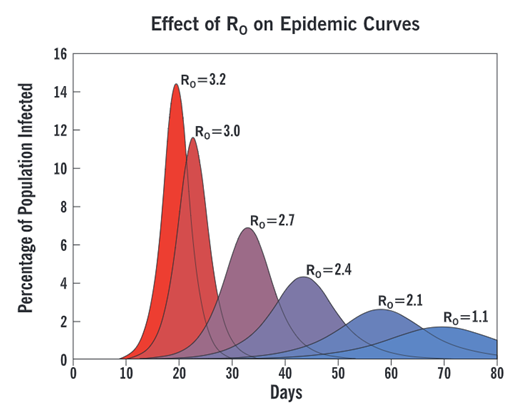 And there is a really excellent article on FiPhysisian about the reality behind flattening the curve and why it's not about stopping the pandemic – the chance to contain it has been missed for good. So after a first, temporary quarantine, the need is to not to stop but to slow down the pandemic. Also known as #flattenthecurve. So how about copying the Swedish approach? But politicos keep their blinders on and focus on quarantine and to stop the pandemic that they allowed to spread beyond containment. Aside other Cognitive Dissonance Resolutions in Corona times?
Tour Operators Strategy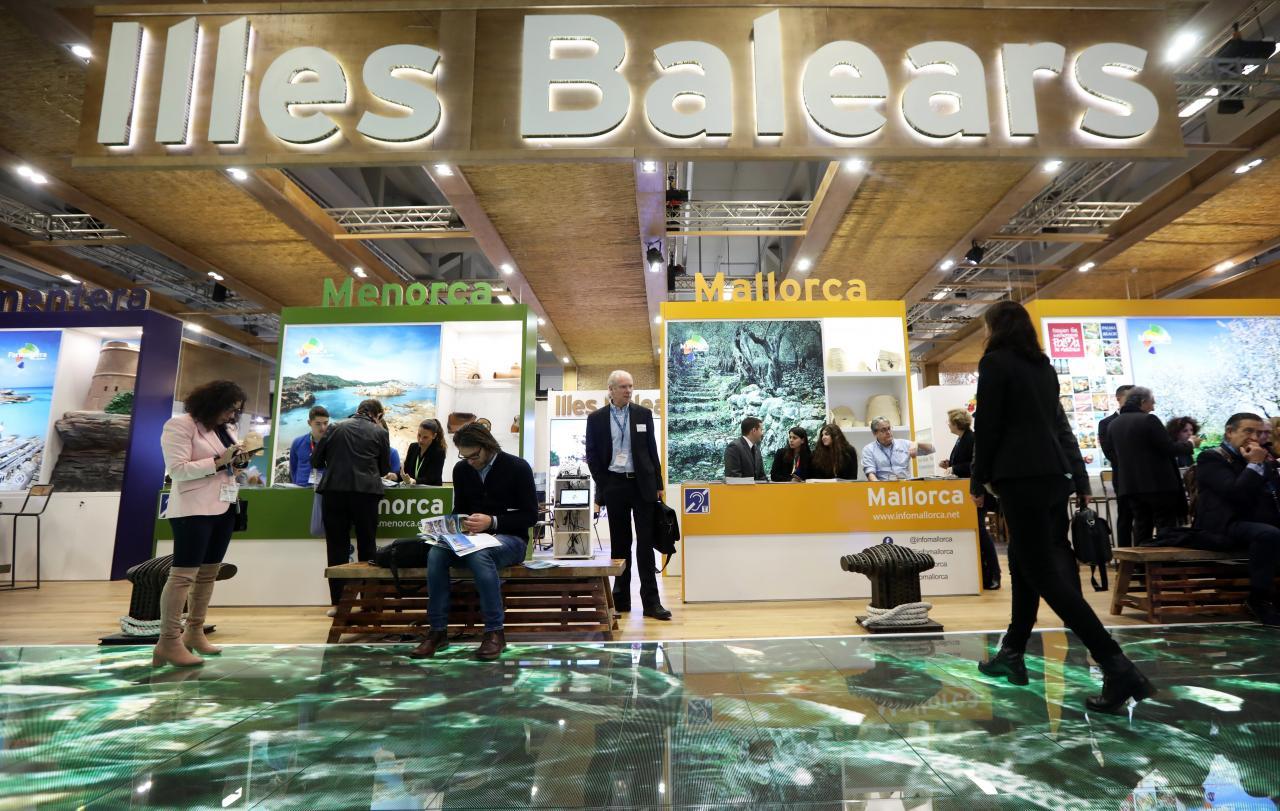 Speaking to Flight Purchasing Managers of several tour operators, they expressed that they will focus on pre-crisis high density destinations. Like Mallorca. See how that recovers, then slowly spread out to secondary destinations, secondary large airports. Regionals? Forget it, too risky! They will only recover if someone pays for it.
Chatting with Enzo Zangrilli, he expressed his believe that the TO's should be proactive part of this process. There will be many aircraft available for wet lease. He believes that medium Airports across Europe can be used by TO's and ACMI operators to restart flights to known touristic destinations to Croatia, Italy, Spain.
Wishful thinking? It will boil down again to "who takes the risk". And even if the aircraft is available, it comes with a cost and you must fill it up. TO charters live off the fact that the aircraft is full. And tour operators have learned to leave the risk to the airlines. Part charter, individual seat sale, etc. I expect a strong change in charter risk management. Which airline will risk to fly empty?
There was an interesting article on load factors on Forbes.com about the real cost of empty flights. A major issue the report failed to address is the fixed cost. For American in the pictured example from that article it might be "cheaper", respectively less loss making to fly that sector than to keep the aircraft grounded. Aside that, airlines will recover slowly too. Given the suddenly very big aircraft and the business models focused on load factors needed for break even of 80% the only strategy for the large carriers will be on "speedways", high volume routes that might work out, even while most people are busy recovering their lives and don't think that much about traveling.
Timeline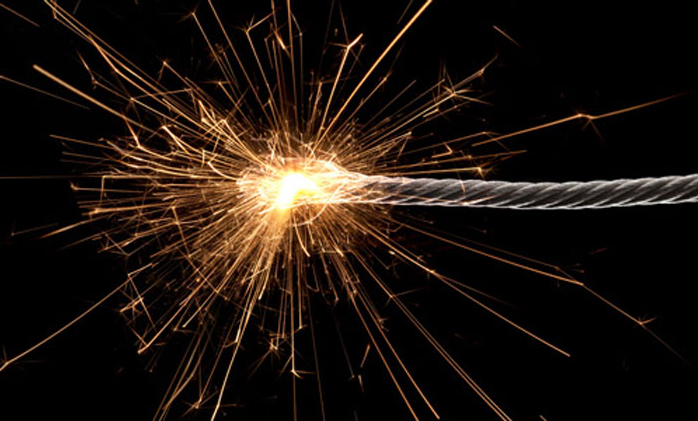 In yesterdays AviaDev webinar, the time to recovery for regional airports was a recurring question. The majority of attendees (mostly regional airports I believe) expect a recovery in 2021, 2022 and more than 10% even later. But there is also the expression that they themselves will not travel very quickly. Cognitive Dissonance Resolution?
As I had mentioned before, travel managers have expressed to restrict travel until a Corona-vaccine would be available. But the question that came up two days ago makes sense. How many people will vaccinate? In Germany, the vaccination against the "ordinary flu" is down to about 35%. And can we wait in quarantine until either we reach a natural immunization of the necessary 66 to 75% experts require? Or until the vaccine might be available in 12-18 months? Cognitive Dissonance Resolution at its best.
So as I mentioned before, while we must #thinkpositive, we also must remain realistic. And we cannot expect regional players to recover as quickly as the large airlines, airports, tour operators. Are you prepared? Or do you dream and get lost in Cognitive Dissonance Resolution?
Aviation Lobbying
Days ago I asked where our lobbyists are? To date, I fail to see any publicity even on their websites about strategic scenarios to exit quarantine and recover economy, business and in turn: travel and aviation.
And we must gain the support from the Political PTBs and make them understand that the time of aviation bashing is over. They finally must be made understand that aviation is a vital mode of transportation. If they are not completely blind, they should be able see the impact if there are no flights. If. A big if. Cognitive Dissonance Resolution in play.
Summary
Since learning about the Swedish strategy, it does make sense to me. Flatten the curve. But let the ones that will likely have milder symptoms roam around, spread the virus and the immunization. Protect the risk patients by quarantine. As they do not allow visitors to nursery homes. What leaves me with a personal problem though. My mom lives alone, is 84 and just returning Corona-free from a long cruise to stay with us. Once we lift quarantine – not every elder or risk patient lives in a nursery. Since my stomach surgery where I lost my spleen as "collateral damage" my immune system is weakened and I am a risk patient myself. So I'm likelier to become one of those more severe cases. Nevertheless I think this is the most reasonable approach. As usual:
Food for Thought!
Comments welcome
---
Update 10. April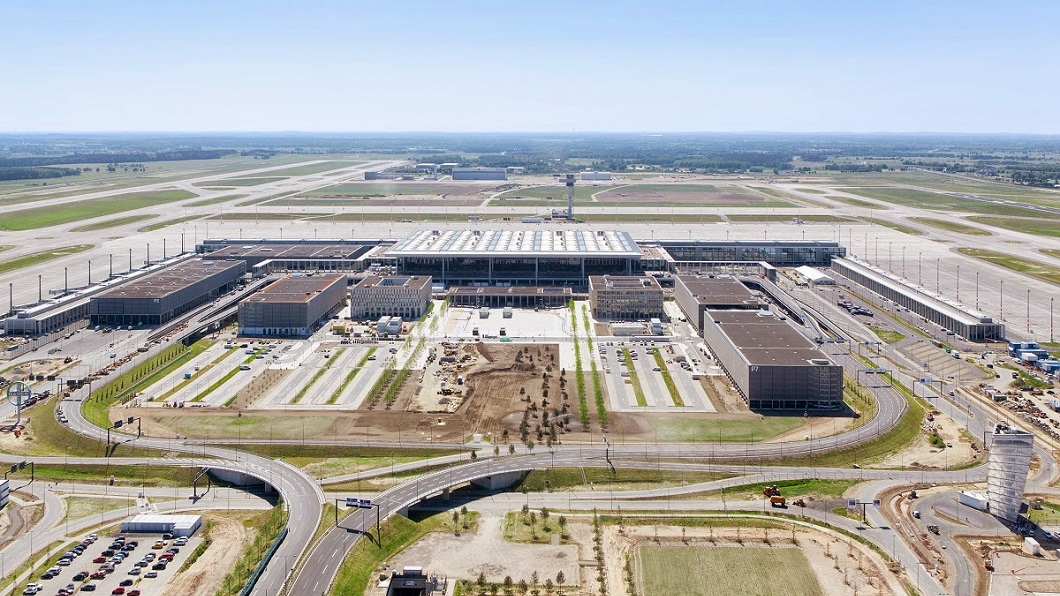 To start todays summary of news and issues that surfaced since the last update with a positive touch, I published on LinkedIn yesterday:
This is the perfect time to open the new BER!
No passengers, no trouble, no negative press…
And the opportunity for a "soft opening".
And Angela Merkel still German chancellor…
Referring to a Google translated 2015 article by German satire site Postillon24: Archeologists discover historic ruins of unprecedented proportions in the South of Berlin…
Time Line + Cognitive Dissonance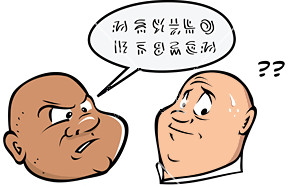 As I had mentioned before, it is quite interesting to watch and listen to time line assumptions by politicians, experts and fellow colleagues and friends. Just a few facts.
In the AviaDev webinar this week, the speakers discussed about recovery by summer, quick recovery and that business must get back to usual quickly. Sorry, in my opinion that already is highly unlikely. We must prepare for worst-case scenarios and shelve such wishful thinking!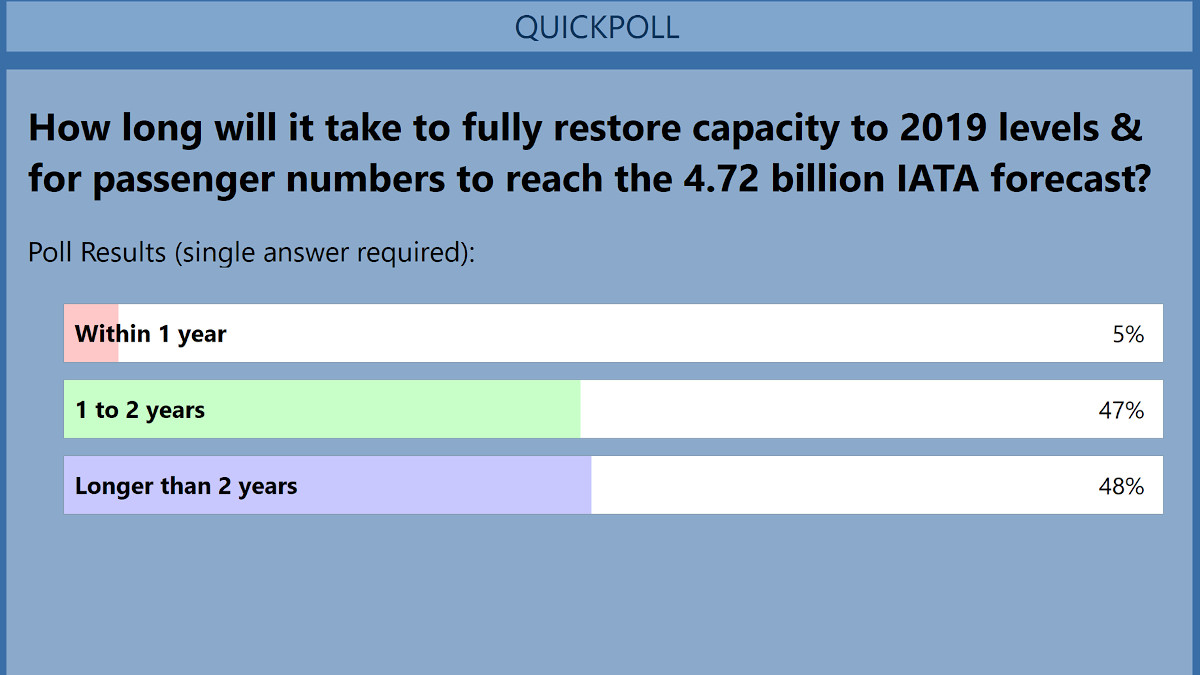 In the Air Transport World webinar, the speakers and the audience considered 2 years to recover as a reasonable assumption. Only 5% expect a recovery within a year. The eternal optimists?
Kristalina Georgieva, head of the IMF, expects the worst crisis since the Great Depression 1929/30 (ninety years ago). Even in the best-case scenario, the IMF expects only a "partial recovery" next year, assuming the virus fades later in 2020, allowing normal business to resume as the lockdowns imposed to contain its spread are lifted. But she also added : "It could get worse."
Are we ready for such scenarios? Think positive, but stay realistic and plan for the worst case.
Logistics & Supply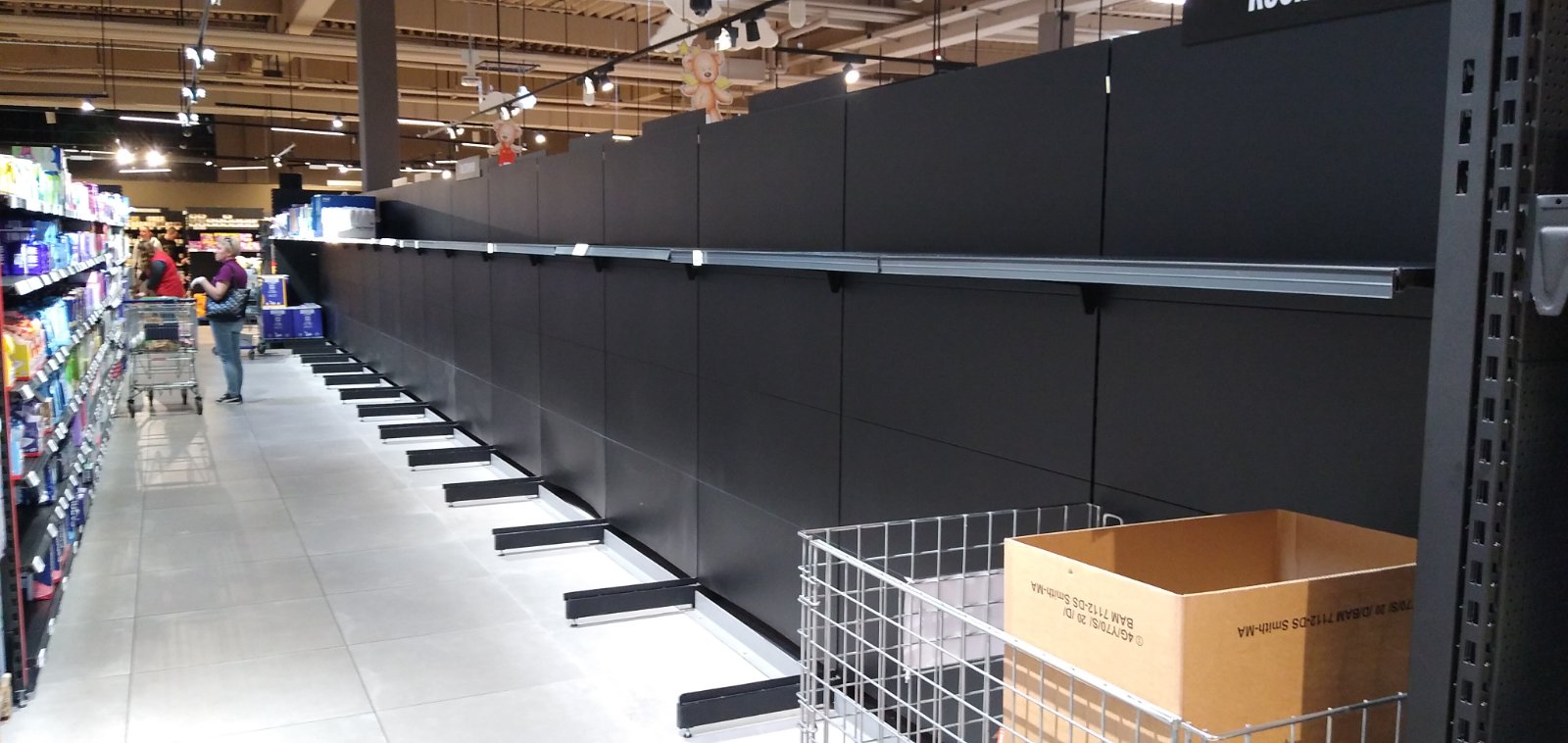 Considering the ongoing belittling of our politicos, reading about Kristalina Georgieva's warning, speaking to my mother about war/post-war recovery, I am concerned about logistics & supply chains. While I thought – from the media and politcos information that the logistics are in good shape, why do German and Spanish farmers warn about major harvest losses? Their products rotting on the fields, as foreign harvest hands are missing in great numbers. Germany now allowed 80,000 helpers being flown in from Romania.
Spain usually relies on Moroccan helpers – the ones in the country suddenly stuck, unable to return home – Ramadan usually the time they spend with there families. Why are basic supplies like soap, toilet paper, kitchen paper rolls, flour, but even milk not available? I have tons of pictures I've sent my wife showing the empty shelves. Not even talking about basic protection items such as face-masks or disinfection fluid.
Then they discuss masks as a requirement, but experts say Germany would then need 40 million masks. Daily. Cognitive dissonance!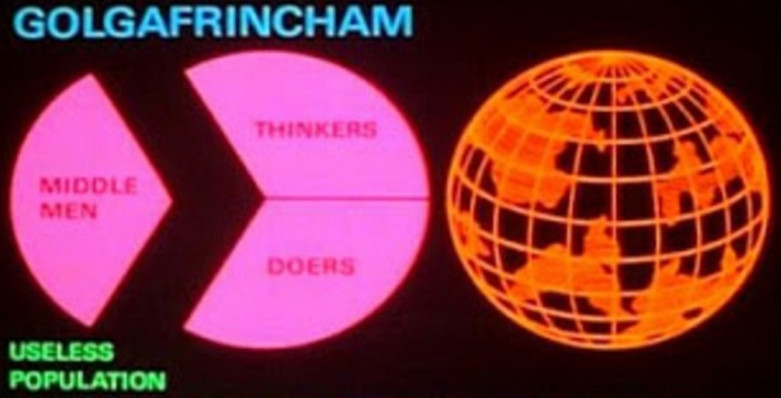 Truckers in the news yesterday complained that while the politicos praise them as "everyday heroes", the loss of industrial logistics and restrictions results in an oversupply in truckers, resulting in high competition and evaporating income, causing now more and more insolvencies. But with focus to daily goods and a neglect in industrial maintenance, the interviewed trucker warned about a failure in the logistics infrastructure as well. Why does it remind me of Golgafrinchan Ark Fleet Ship B?
Coming back to my own father. He questioned 30+ years ago the increase in "managers", improving processes, making more money than the people who produce our daily food. Maybe Corona is also a wake-up call to reconsider the essentials in life? Farmers working 24/7/365 should be better paid than a managers working 9-5, five days a week. Nurses should be paid that they can live well. Or as I questioned frequently for years: We must not look down to cleaners! Without them, most of the offices I know would be an absolute mess. Empty the trash can once a day? Me? I'm a "manager"… Cognitive dissonance?
Inflationary Webinars + Podcasts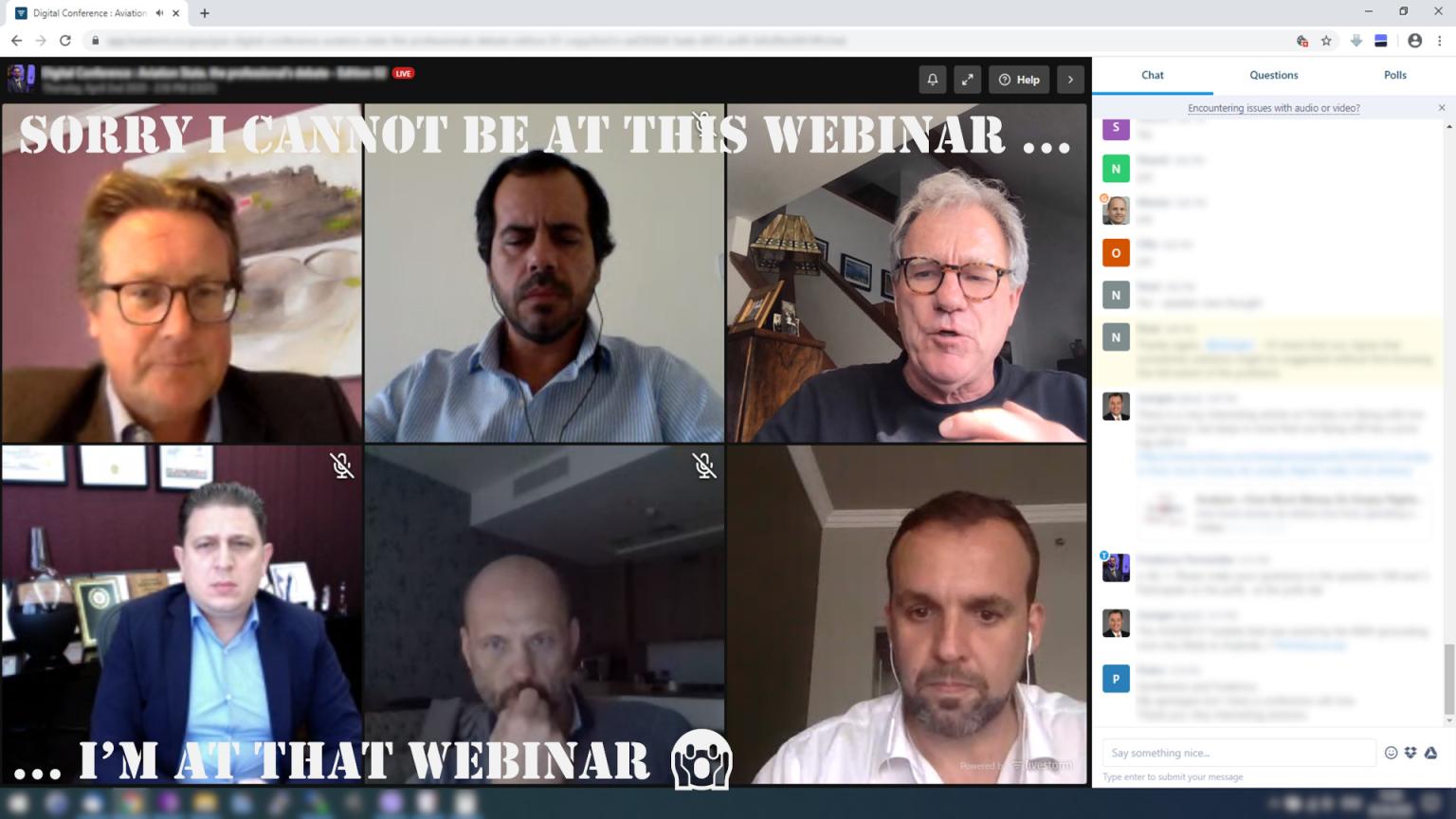 As I needed to create that graph as a copy of the one about conflicting travel industry events, I'd like to address that too. I get daily several invitation to the most important webinars or podcasts to listen to experts sharing their opinion. While I find some of them realistic and useful, most of them are just reiterating common status quo, if they don't delve into wishful thinking. What I do miss from most organizers of these webinars is a common message being transported, focus on realism, focus on risk-taking by the speakers to address how we can and should survive this situation.
On my wish list, I would have some webinars focusing on the fact that we are in this together. Not just aviation, but also beyond aviation. So far, there is still a lot of silo thinking. Within aviation too. Webinars for airports, airlines, aircraft makers and investors, …
Another wish would be think about a topic and the message you want to transport. Having done my share in public speeches and having been honorary member of the ITB travel technology congress' editorial team , I've always followed two rules. What is the information we want to transport, the message? How can I make sure not to summarize what others say, but what is the added value I bring to the audience.
Six people, one hour. 12 minutes max. Usually 8-10 squeezed into two or even three questions rounds, so about two to three minutes to convey information. And in a congress, I learned to get in touch with the other speakers to make sure I don't repeat what they said. Seen too many events I didn't go to again, where they ignored those rules. #whatsyourusp and why should I take my time and listen to you? Sometimes, less is more.
The Online Conference / Conference Call
I am utterly grateful to be invited into the one or other phone conference. While I do love Frederico's GIAS webinars, where I do comment quite a bit, most webinars are one-way-streets. Push-content. Questions being ignored, speakers not even responding to what questions other speakers raise. Or simply ignoring the moderator's / organizer's question to use the time to speak about the message they want to convey. Thanks for ignoring me, I came for the organizer's topic, not to listen to your self-indulgence.
So on my wishlist very up top are those conference calls, instead of webinars. To allow us to share information. But also for the speakers and moderators to please stick to the topic on the agenda. And no, "How to recover from Corona" is no interesting topic any more. How can we cooperate for the common good, keyword i.e. A-CDM. What can we do while the crisis continues? How can we improve chances of survival? Shareholder value vs. startup values – like social responsibility, sustainability?
Apropos: Post Corona Priorities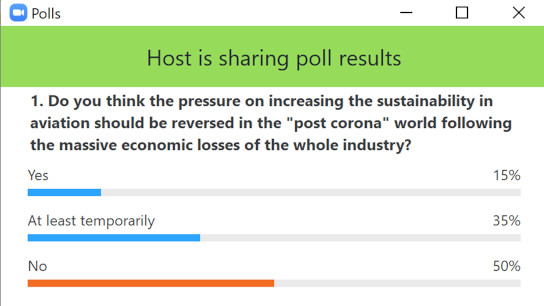 Now that poll stunned me. 50% think we shall not demand sustainability developments post Corona? Why? In my clear opinion, we must increase our efforts to operate sustainable.
Travelers will increase their demands for sustainable transportation. Now we have the time to plan serious measures. Beyond greenwashing. And make the change. This poll result reflects such a short-sighted view to recover "at all cost" and shelve good developments until the public pressure forces again to do the right thing. Unbelievable!
Which Airlines will make it?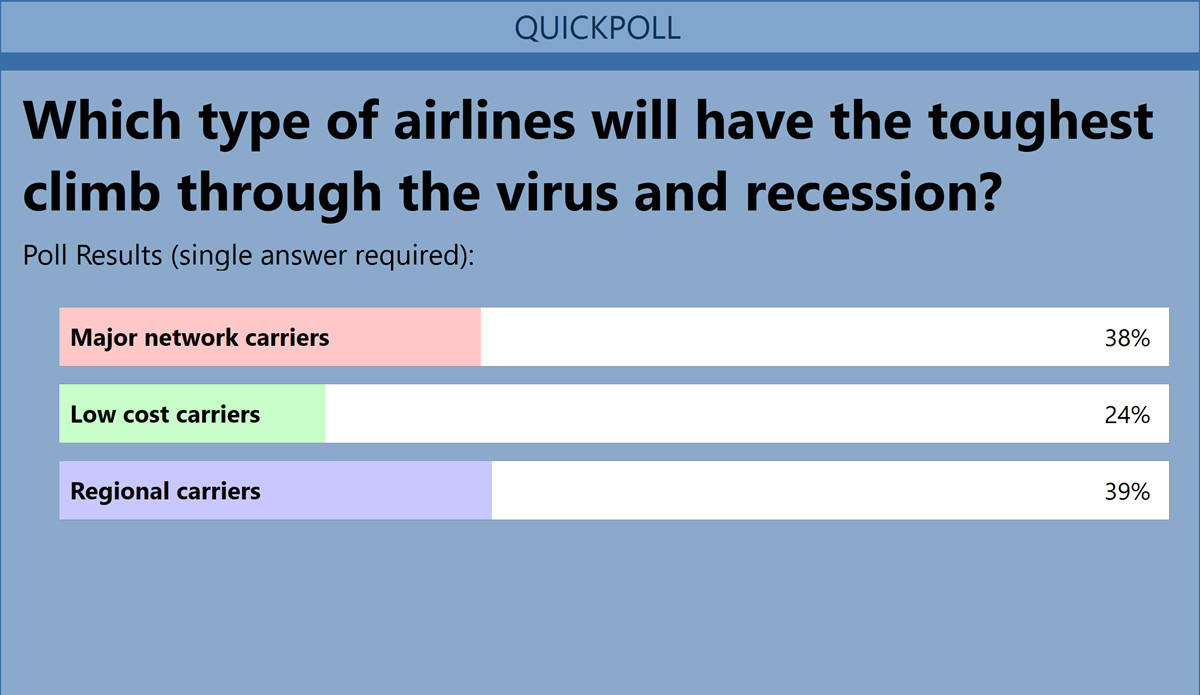 Sure, on that question, I have my own opinion. And you likely know it. And it is confirmed so far in about all webinars, conference calls and discussions. Given the slow recovery and the major recession we face, we slowly have to realize that the recovery will be slow and likely taking too long for many of today's airlines. First recovering will be core routes, on a very (s)low level. So first we will see the former high density routes. Especially, where car and rail are no option. But even Lufthansa's recent grounding of Germanwings and further A320s only confirms the assumption that there will be fewer routes sustainable for that large aircraft. So regional airlines will be the winners.
Major network carriers
will also start by recovering their "bread and butter"-routes. But I expect even London-New York to suffer from major passenger losses. So all major airlines shelve their large aircraft or take them for scrapping. A380, 747, 777 – the network carriers obviously do not see them to coming back to service any time soon. So to recover not only long haul, but also the reasonable feeder network will be a challenge. Looking especially at IAG and Lufthansa as big ones having strong competition by easyJet and Ryanair will have to concentrate on route viability. I actually expect them to shelve their regional services and start finally to end the animosities and cooperate with low cost airlines. Welcome back IATA Interlining?
Low Cost Airlines (LCC)
As I keep emphasizing, I see LCC's as a "marketing name" for regional airlines operating at high efficiency/low cost. One of their common strategies is "one aircraft type fleet", usually the Boeing 737- or Airbus 320-families. 150-200 seats though limit the use to routes that allow that many passengers. And those LCC are used to operate in the high 80s percent load factors, Ryanair even above 90%. Less filled aircraft will require them to raise the ticket prices. And will open opportunities for regional airlines operating smaller aircraft. Allow me to mention; that's exactly what we plan(ned) for KOLIBRI.aero…
Bailouts? Nationalize Lufthansa?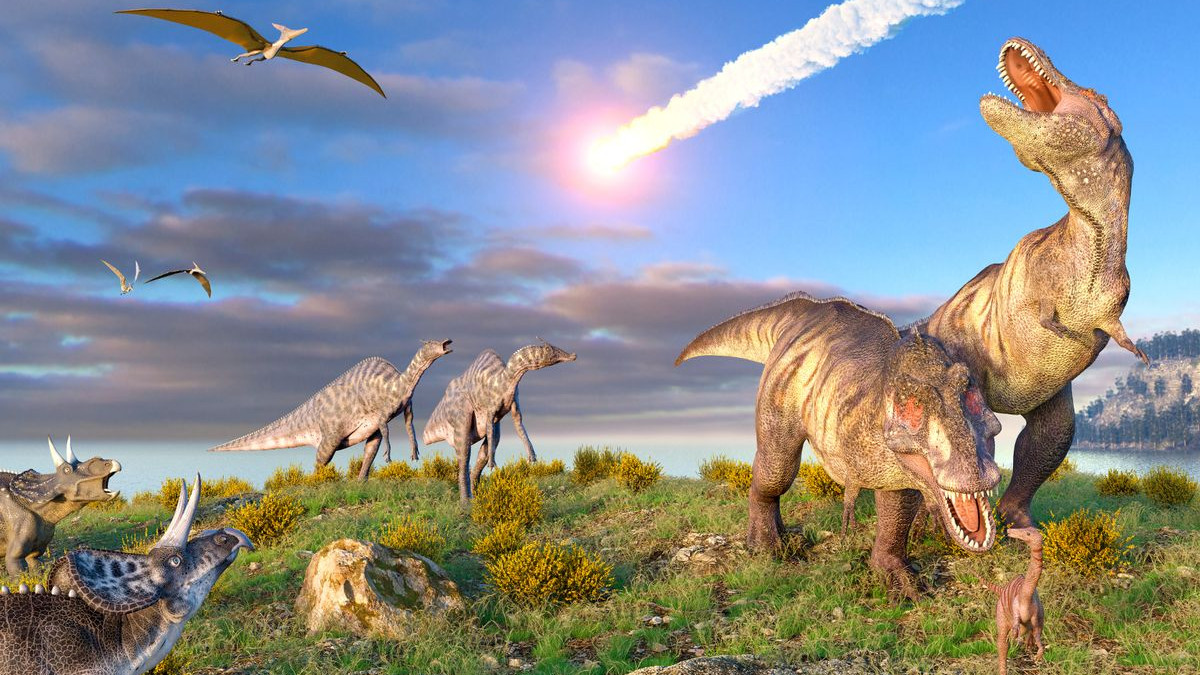 As mentioned two weeks ago, there is the reasonable question if and under what circumstances airlines shall be saved. A week later information surfaced that dear mightly, dear old Lufthansa only has reserves for about 10 weeks or 80/85 days (depending on the sources). And they grounded Germanwings for good, attributing what was long in the making now to Corona. Hypocrites, liars. My already very limited impression of Lufthansa CEO Carsten Spohr evaporated further. He couldn't get it done because of unions and expected bad press. Now he thought he could do without bad press but failed on that attempt. Worse, the Lufthansa group employees understood that warning shot very well. Spohr stops at nothing, short of his own salary. Proven before with Air Berlin, now Germanwings suffered the same ruthless fate.
At the same time, Lufthansa tried (unsuccessfully) to distract from that bad news reporting the loss of their CFO. And started the public discussion about a government bailout, nationalizing the carrier. Which rose instant questions about the futures of Brussels Airlines, Austrian and Swiss… As the question is rather natural: Why should Germany bailout "foreign carriers"…? And while they were at it, they also announced major fleet reductions, phasing out mostly large aircraft but also smaller ones. If you ever believed in a quick recovery, you better reconsider.
And then let's look at Lufthansa once more. German aero.de site reports Lufthansa looses € 5 million … per hour! Can we have one day their losses? We just tried on full scale of operation with +200 airplanes KOLIBRI.aero would need a fraction to survive. Though this is likely a direct result of our very different approach compared to a dinosaur like Lufthansa. It is why I personally object to bailout or nationalize the dinosaurs.
I'm a Survivor
All this reminds me a bit about Destiny's Child:
"I'm a Survivor, I'm not gon' give up,
I'm not gon' stop, I'm gon' work harder!
I'm a Survivor, I'm gonna make it,
I will survive, Keep on survivin' "
Food for Thought
Comments welcome!
---
Time Line (20. April)
The Aidan Mooney Post (ASM)
Dear Aidan Mooney from ASM published on LinkedIn a graph worth sharing under consideration about my various time-line statements including but not limited to the accusation of cognitive dissonance by our dear industry lobbyists and leaders.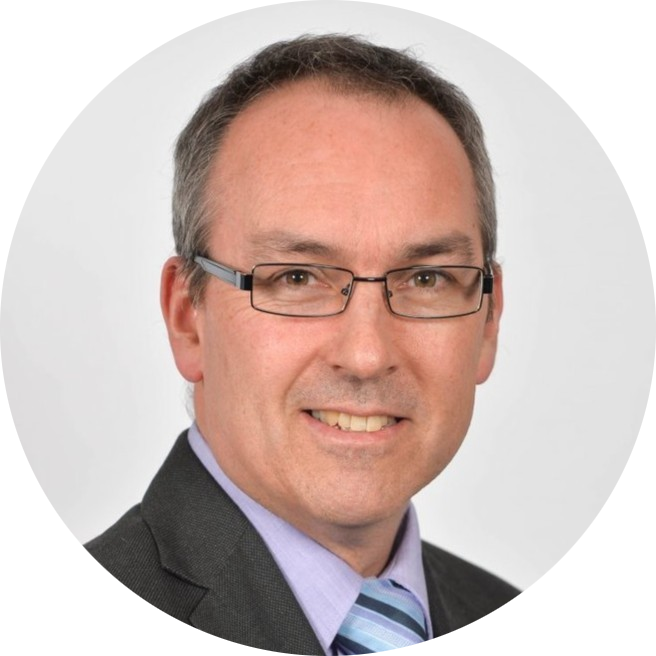 Aidan Mooney
Vice President Consulting at ASM Global Route Development
14. April
One of the biggest questions being asked by the Boards and management teams of Airports is "when do we think the airline capacity will return, how much will we have and how will the market react".
Here at ASM we have been working to make sense of the data we have available and the insights we are receiving from the aviation community to generate short term Recovery Forecasts for your airports. Based on multiple factors, the 2020 position will be a combination of the reduced capacity, a mixed return of services and in some cases a loss of some network as airlines re-size and reshape. Add to this the propensity of the passenger to travel, the ongoing restrictions and structure of the networks to establish a new "base" for traffic. Building this back up over the coming years is again a combination of the econometric demand, airlines historic performance and insight to allow a projection to be derived.
Overlay this with ASM's view on the relationship between capacity, traffic and movements to establish the Peak Hour Passenger demand and runway movements to show demand on the facilities.
Your ASM Recovery Forecast will be updated every two weeks to reflect the fast-moving changes and impacts in the industry.
For further details and insight contact ASM at data@asm-global.com
Is the Graph Realistic?
That graph shows that we recover to 2014/15 levels by 2023, by 2024 we may recover to about 2016 levels. I do consider this a very optimistic assumption. IATA was in the media assuming a drop to late 90s levels for 2020 and a rather slow recovery. My personal believe is between. While the drop will be worse, I hope we'll recover relatively quick once the crisis is over. But it will likely take several years to recover to pre-crisis levels.
One Size Fits All? Naaaw!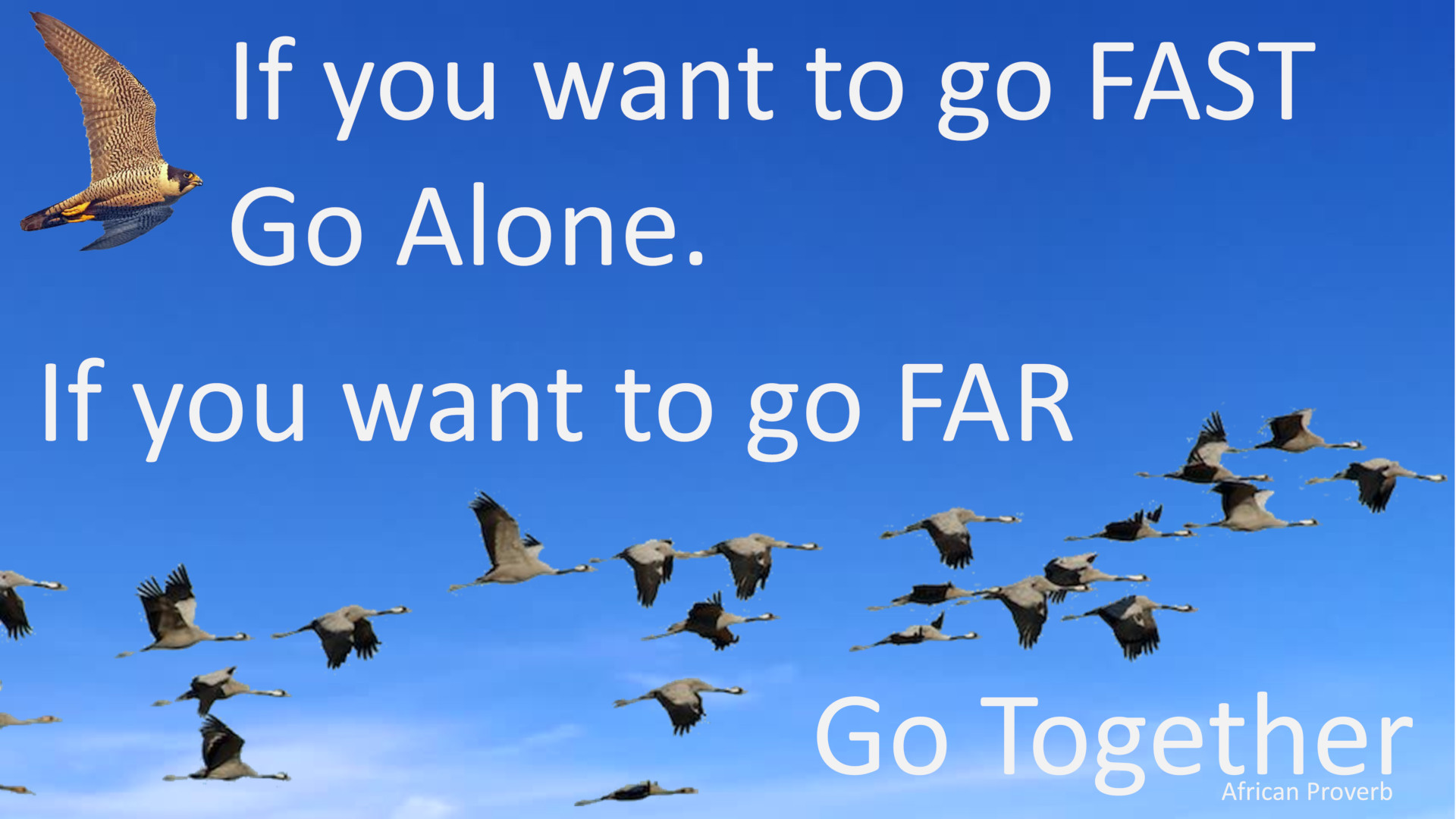 What I miss on the ASM graph is the differentiation between different airport types. From Aidan's post I assume it is meant to promote such an analysis for specific airports.
Talking with regional airports, they assume worst case scenario, whereas large airports are rather optimistic. Which meets the input from webinars, conference calls, etc. Airlines and tour operators assume that they take up the pre-crisis key-routes first carefully. Once they recover they may sooner or later restart secondary or niche routes. Down the (time) line.
For airlines, the large aircraft are clearly the losers in the crisis. Most aircraft seats taken out of the market for good are large aircraft. Makes sense, expecting a major passenger loss on all routes, even the high-density routes must restart on a lower scale. This will again be worst for the small niche airport routes. Given the financial impact of airline services to the regional airports, feedback clearly emphasizes that there will be one clear difference maker. Airports trying on their own to attract airlines to come back to previously "so-la-la-routes" will suffer. Airports that can join forces with their local PTBs, like chamber of commerce, regional tourism authorities, industry associations, will benefit – in the end, more than ever before, it will be a trust thing.
"If you want to go Fast, go Alone. If you want to go Far, go Together!" [African Proverb]
Food for Thought
Comments Welcome!
---
Corona Assumptions (30. April)
I've been asked to put my statements and assumptions on Corona-impact to the aviation industry into a short article. And learned while summarizing that there's quite a few, topic-related issues.
Pre/Post Corona Vaccine
There will be no start into a recovery before a Corona vaccine is commonly available. As such, we must discuss the options pre- and post-vaccine-availability.
Update 09. Aug. 2020: As virologists and WHO question that a "super vaccine" will become available, more something like the annual flu-vaccination requiring a similar seasonal Corona-vaccination, we will slowly need to recover to a "new normal" once the first vaccines are available, together with the treatment of the severe cases. Just like the flu.
Pre-Vaccine Placebos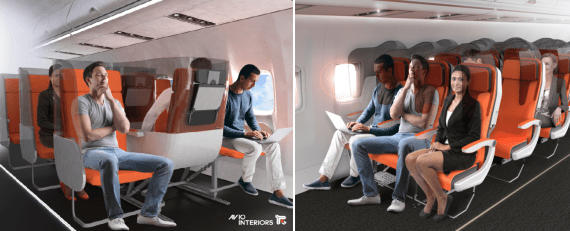 There is a lot of discussion about face masks required to fly, new seats and plastic shields between seats or other such "smart ideas". They are all placebos. And while some high demand routes may be flown pre-vaccine, those will be exceptions and at high cost. Keep middle seat on a 737 or 320 empty takes out 1/3rd of the seats. Low demand will likely reduce the real passenger load to 50% or less. Even with face masks, you never know who sits next to you and a sneeze can spread up to half a meter. Think about the typical rush into the aisle, even before the aircraft has come to its complete stop.
Pre-Vaccine operations will be restrictive and expensive.
CASK, Low Cost & PSO
The Cost per Available Seat Kilometer (CASK) combined with a slow recovery in demand will require increased ticket prices.
The Ryanair model will suffer most. Which region can afford the indirect subsidies inside the Ryanair model. The authorities will be under high scrutiny what they invest into airlines. There will be more PSO-routes (Public Service Obligation) and a need to improve the requirements for such.
Aircraft
Given all the grounded aircraft, it will take three to four years for the surviving airlines to reutilize them and bring them back into the air.
During this time, only very few, if any, new airline will be delivered by the aircraft makers. Mostly ones where the loss of downpayments is higher than the loss from owning a currently dead asset.
Regional Aviation – Use of Smaller Aircraft
Aviation will recover with smaller aircraft on the previous high-density routes. Testing the waters: Will the passengers return? This will be for scheduled flights the same as for tour operators.
The first ones to recover are domestic and regional flights, using the smallest aircraft the survivors can fly.
It's why we believe KOLIBRI.aero
Save the Dinosaurs?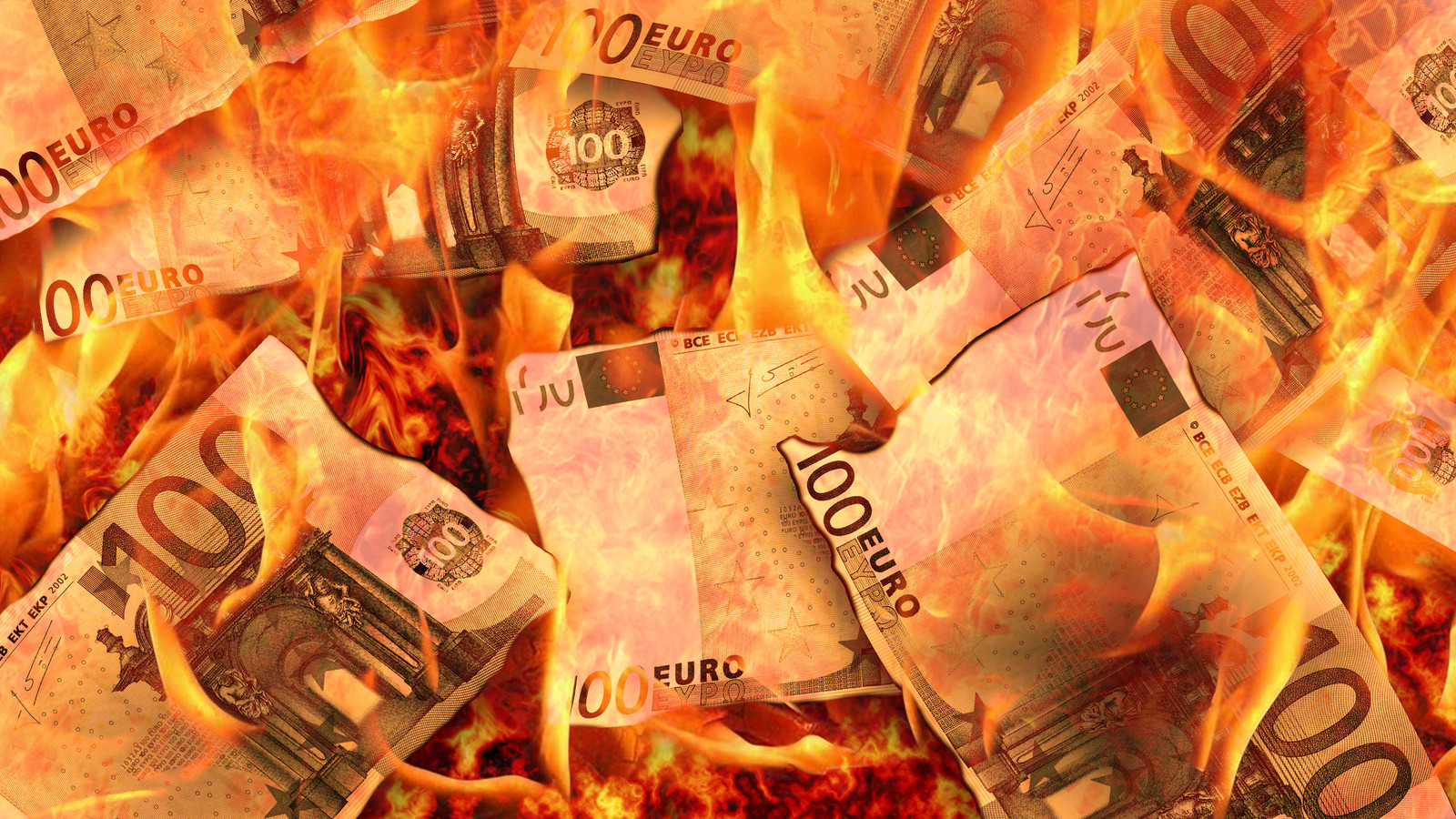 In many cases, it will be cheaper and healthier for our industry to let the dinosaurs die. And allow the mammals to take their place. It's called evolution and survival of the fittest. And if you save them, demand the overdue change. Sustainability. Social responsibilities (also towards "your own"). And no more "Shareholder Value" at all cost!
It can work, we have developed KOLIBRI.aero from the ground up on those two principles, in line with profitability, USPs and business cases. But if you save the dinosaurs, you deny or slow such evolutionary developments. Investors interested to fund a Corona Profiteer, get in touch with me! If you know investors, trigger their attention for me.
Who Takes the Risk – Who Pays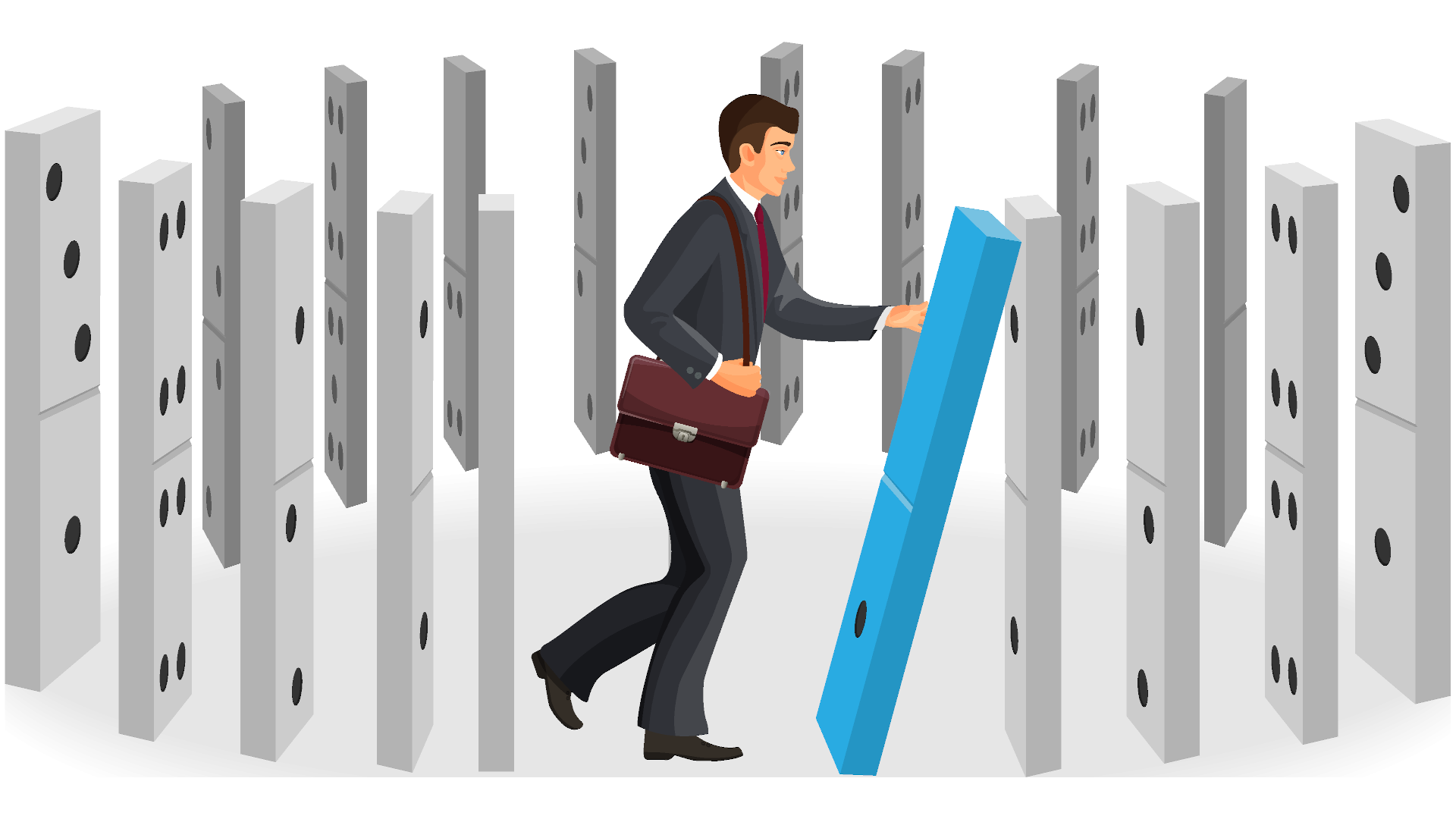 Everyone is proud to "get rid" of cost, securing the own survival. That show of the Saint Florian's Principle will hit us in the back!
Who takes the risk and who pays the bill. Airlines? Really? I see a revival of Tour Operators taking the risk by chartering a flight. PSO Routes. Scheduled service guarantees from the regions (re)connected limiting the airline's risk.
#ThinkPositive
"As for your Future, your task is not to forsee the future, but to enable it!" [Antoine de Saint-Exupéry]
Food for Thought
Comments welcome!
And personally get well through the crisis!
---
How Corona-Safe is Flying? (31. May)
Recently, there are some assumptions surfacing, that on the one side "feel" good, can and should be used to subside passenger concerns. But as an industry, we must ask ourselves, are those more Placebos or are they real? How save is flying really in times of Corona (or future pandemics)?
And what does that mean for recovery? And that future?
Cabin Air Flow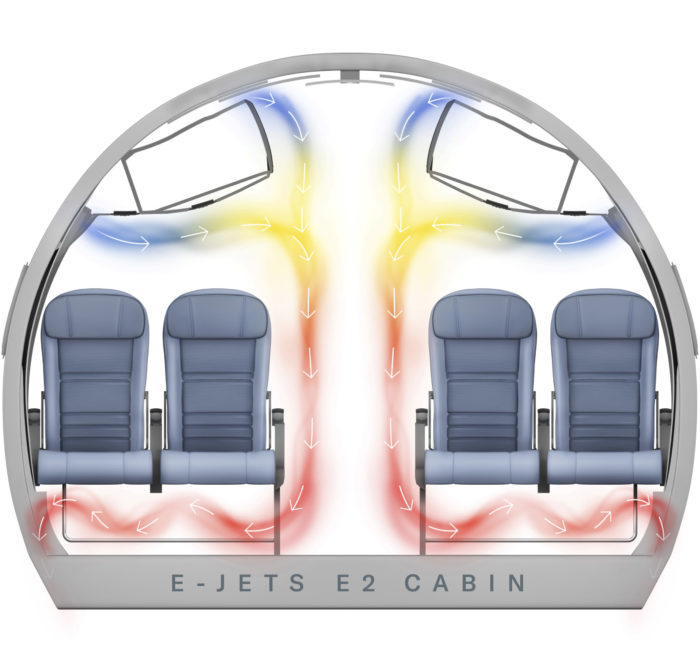 At first, there was the idea voiced to use the large grounded aircraft, like Boeing 747 or Airbus A380 as pre-equipped hospital wards for recovering Corona patients. The argument was, that the air inside the aircraft would be more save than a typical hospital room.
In hindsight, this airflow is based on the running engines and flight. How the air flow differs when the aircraft is connected to a ground power-unit has been very much ignored.
The first image I've seen and shared on LinkedIn was the aircraft cabin of a large aircraft. Shortly after, Embraer offered the image I use here. Which also does not show the real air-flow as it ignores the personal air jets above the seats, which could be opened and directed to blow the air between the seats down. This way, the air flow from the windows to the aisle seat would be disrupted. Alas, those jets usually are limited in their direction and focus on the passenger's face.
HEPA filters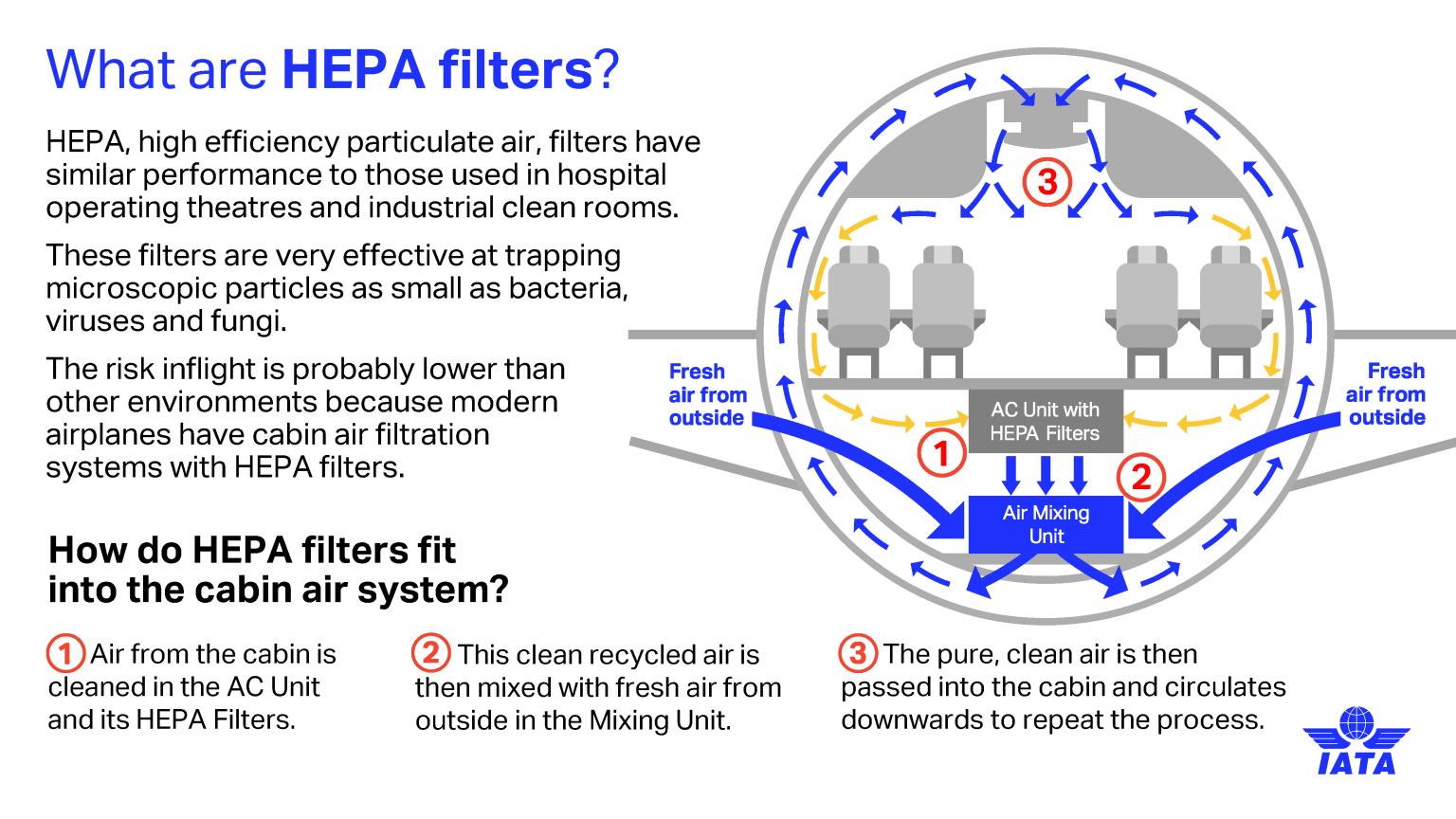 Now IATA addresses the issue of HEPA filters. Which somewhat extends the first image. But is that the truth? When the issue of HEPA filters surfaced, there were quite some reports that airlines kept using them way longer than their condition would have allowed. If we talk about HEPA filters, it must be assured that they are frequently replaced. Can they be reconditioned/recycled?
Combined with a far more frequent exchange of air – it's not just fresh air intake but also used-air exhaust.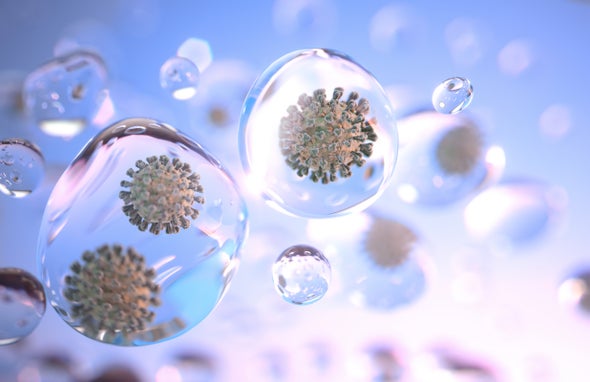 Today on a news special, one of the leading German virologists remarked that even giving the high throughput, it is a comparison of apples and pears. while in the operation room there is space, this is a total different issue on a crowded airplane. And if someone coughs on an airplane, the aerosoles stay about four minutes in the air, way time to infect people. And existing studies he referred to confirm that i.e. one single coughing Tuberculosis passenger infected 11 passengers in the surrounding seats.
So is it safe? Semi-safe? Placebo? I'd say, something in between.
But in Marketing and Public Relations you do learn, not to lie. So it is safe to say that aircraft air is filtered more than the air in a hospital operations room. Neglecting the fact that in the hospital, there are not hundreds of people on short distance.
Cabin Crew Body Suits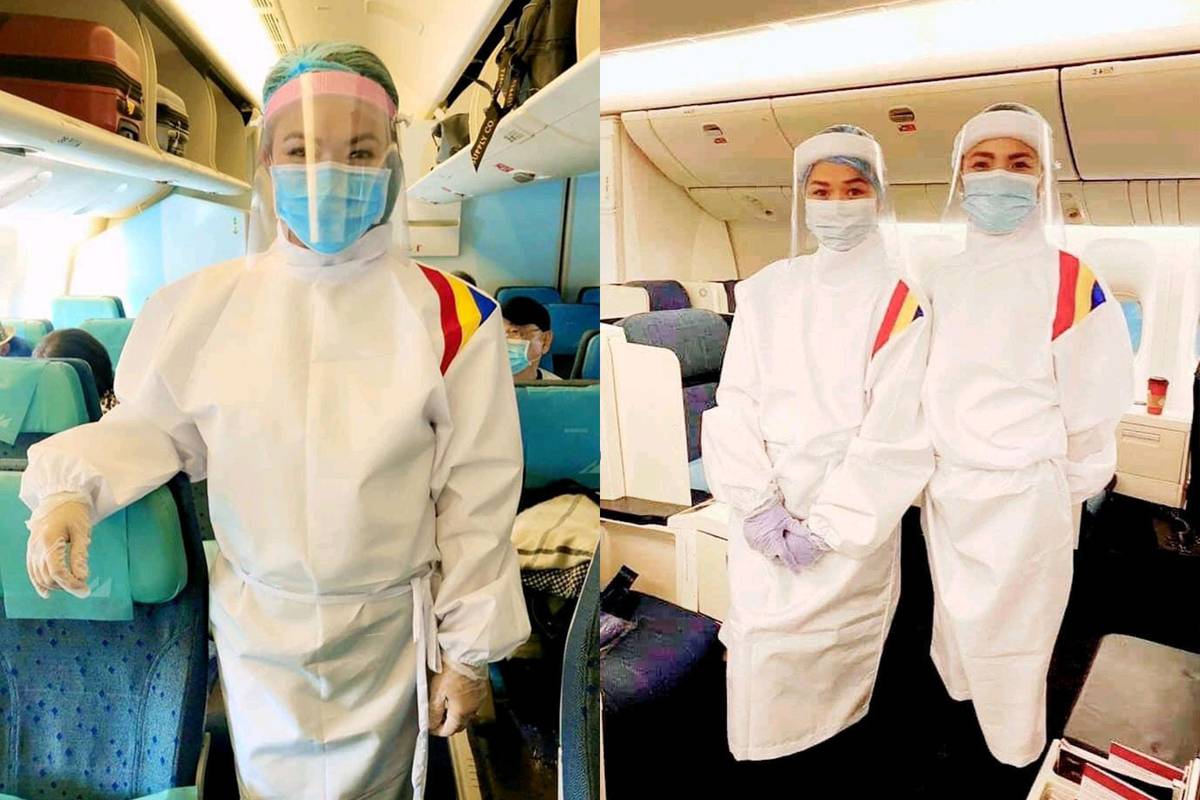 One development striking me totally futile was the Asian carriers coming up with full body suits. If I'd be a passenger on any of their flights, it would give me the signal that they do expect passengers to be unsafe. While they "suit up", they leave us with a face mask to our fate? And sure, it is in clear contradiction to any "news" about HEPA-filters or safe air flow!
While I understand the idea behind it, it is a very clear case of cognitive dissonance by their airlines' managements. And if you do protective wear, why not disguising it into normal uniforms. Add gloves, use FFP2 mask. Give the flight crew Google Glasses to protect their eyes from a direct virus impact.
Empty Middle Seat + EXST/CBBG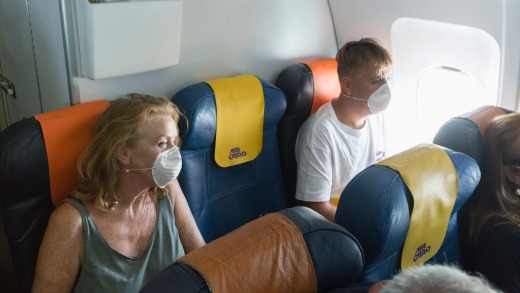 That one, not only I consider a Placebo. Aside the fact that it reduces aircraft seating capacity by 33 to 50%, in turn resulting in substantially higher ticket prices. A 180-seat Boeing 737 or Airbus A320 becomes a regional 120-seat aircraft. An 100-seat regional aircraft, already tough to operate at competitive cost looses even more seats, more likely 50% of the seats. And size is an important factor in the low-cost airlines' model. Marketing, selling and operating a 180-seat aircraft follows different rules than a 120-seat aircraft. 20 unsold seats are no longer 90% load factor but 80%. The higher the ticket prices, the less attractive the flights become. Though on the other side, if  (a big if) all airlines are required to such reduce their capacity, they will adjust. Until there is a vaccine.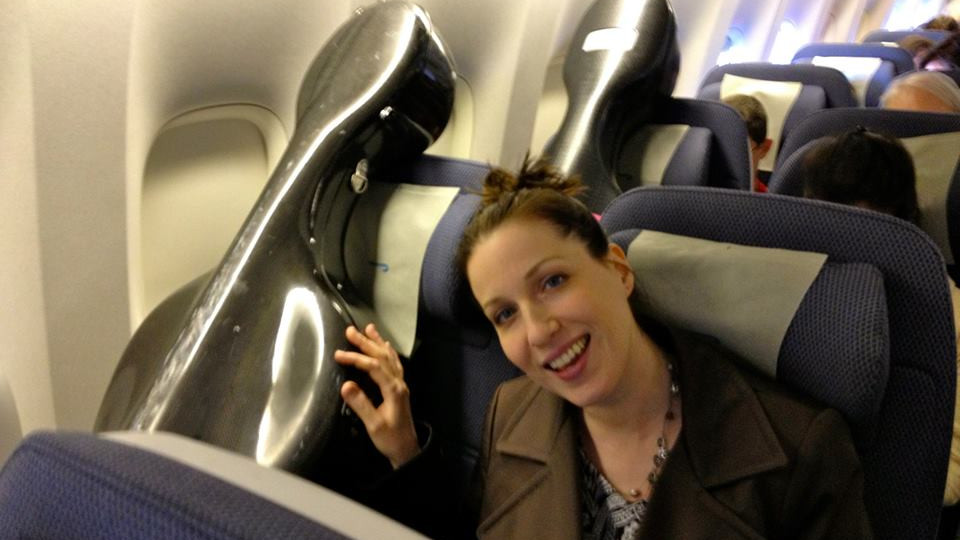 Else, I have mentioned that so often before. When I learned my basics, years ago, before Internet and Corona, there was a IATA-standardized procedure to book the seat next to you as empty. So why don't we ask IT to (re-)implement that functionality into the online booking tools? The GDS and also the owners of the travel agencies could and should promote the function to the travel agents! Until the "tools" make the function available, that gives the travel agents a USP. An especially valuable ones in these times!*
A sneeze can easily transport the virus through the space between the seats to the row infront, deflect from the seat infront to reach out to the passenger across the aisle or empty seat. And why is it, that I did not find a picture of "empty seat" in combination with "face mask"? Placebo.
_______
* My latest AIRIMP is the 2006-version. Extra seat procedure on page 15, chapter 2.6.14: EXST for extra seat, CBBG for use with special cabin baggage, code to be used as first name and inside an explanatory SSR.
Acrylic Seat Shielding + Reversed Seat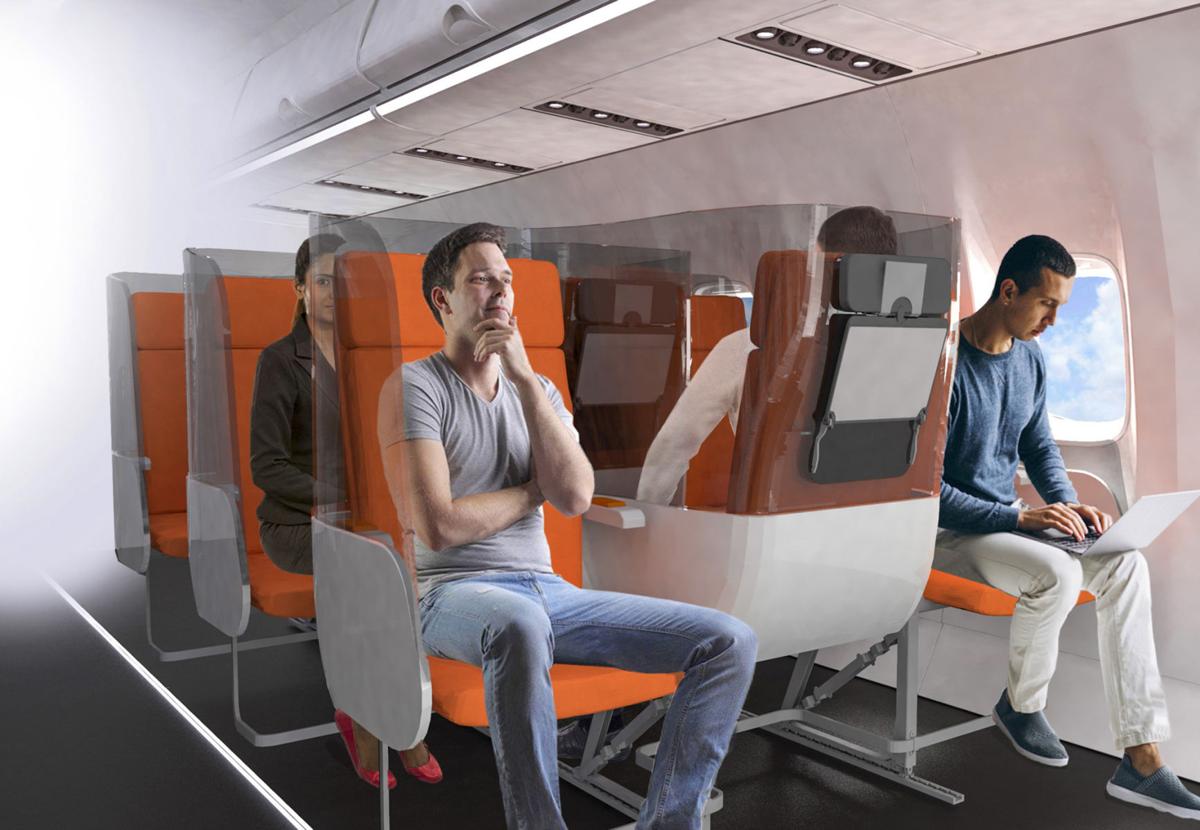 Other "ideas" I can actually only consider amateurish. Whereas the first ever response I saw about it came from a purser (head of cabin crew), questioning the escape procedures if all that Acryl is in the way. Such protectors also require more space, forcing a complete interior change, on an A320 or B737 likely changing from six seats a row to five.
Then what about families traveling? Mothers with (very) small children?
But best was that reversed seat, a doctor commenting being awed at the perfect scenario to sneeze not at the seat back in front of you, but right at two faces…?
It does strike me very odd to see experts for cabin interior not only coming up with such ideas, but those ideas spreading through the posts and shares of seasoned airline managers. Think before post?
Boarding + Leaving the Plane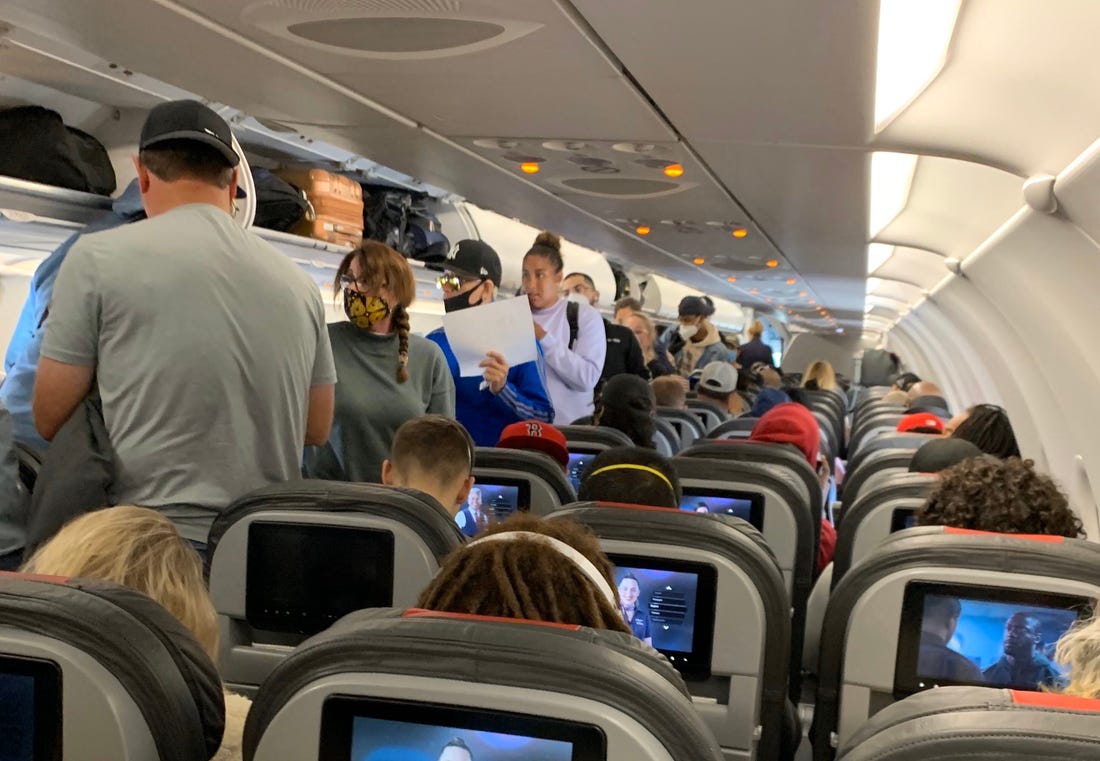 That all those ideas are mere Placebos becomes apparent not only to our industry, but also to the public, as such pictures make the rounds, showing that passengers boarding or leaving the planes do not keep the (social) distance, but crowd the aisles, push and scramble.
Even before, most airports use "minimum space" to "host" the passengers before boarding inside the gate area. But can airports simply increase the space to improve the "social distancing"? It works well to use two or three adjacent gate rooms in times of low traffic, but once traffic picks up: Crowded terminals again. And meanwhile, reports from my airport friends confirm that the passengers crowd in the area of the assigned gate… Not keeping any "safe distance".
Media Aviation Bashing … or Simply Realistic?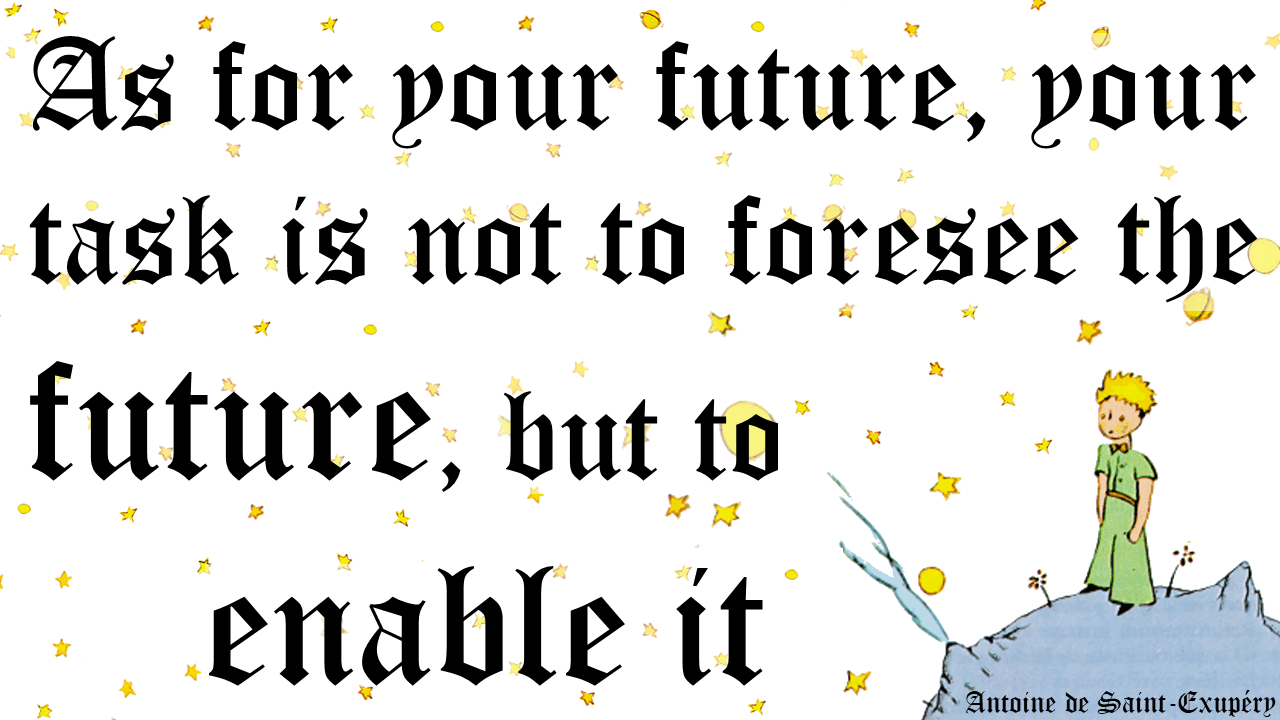 German DLR researches the virus spread on trains and aircraft, but without taking filters into account. That is "academic", misleading and a disservice.
Given all those media jumping on stories like the empty middle seats, face masks, then also on reality biting like the crowded gate areas or aircraft aisles during boarding.
Then I read about the ideas of IATA, ERA and other lobby-groups, not disqualifying Placebos, but jumping the train – another disservice to our industry! While it helps to push forward positive news like the cabin air flow, we must, as an industry, understand the limitations we are faced with and make some realistic decisions, start negotiating and coming up with some real developments. And promote those to the media.
Open Questions
There are some open questions, our industry should address. Not wait until we have to, but proactively. And not in a hysteric activism, but sound, commercially viable and reasonable.
1. Air Flow Management?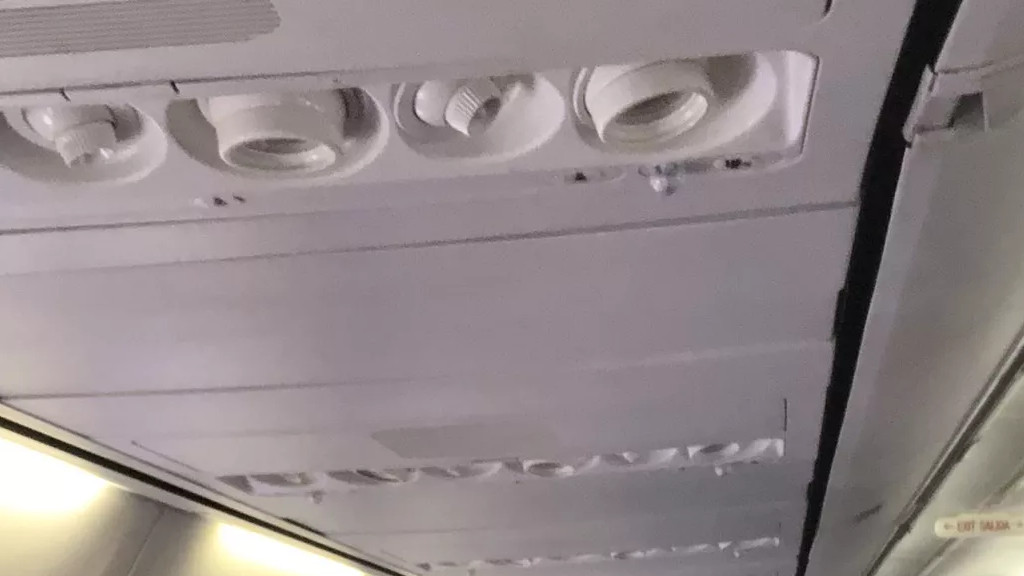 Can the airflow be managed to create an air flow pillar between the individual seats? To reduce the air spread between the seats and reduce the spread?
Can the air-recycling be switched off in times of crisis?
Can we publish the rules and regulations for exchange of the HEPA-filters?
2. Use of Masks for Coughing Passengers (and Crews)?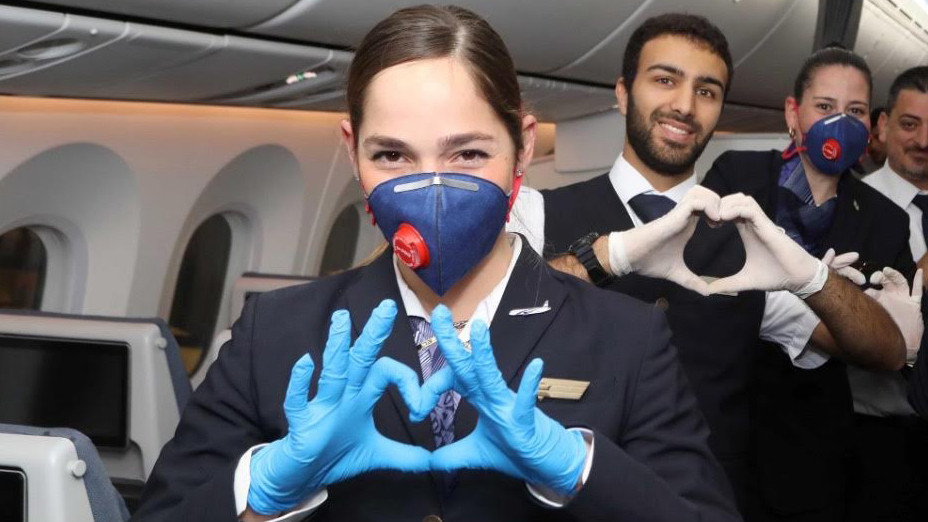 Can we add an industry regulation demanding use of FFP2-face masks for any coughing passengers throughout the flight? And who pays? Can we ban flight crews from duty if they are infectious? Or even if possibly infectious? We must secure that their income is not threatened from such a security measure or they will be motivated to subvert the rule.
What about gloves? You can't force such on any longer flight, right? But how do we deal with infections that are transferred through simple touch? And no, acrylic shielding is not the (quick) answer. But it is a question to aviation interior design to offer solutions. And we should add this to standard uniform in times of spreading pandemics.
3. Air Flow on Ground

How can we, how can the aircraft makers improve the airflow management on the Ground, when using APU or GPU but not the main engines air flow system and where "Pre-Conditioned Air" (PCA) is not available?
And is there a schematic, which shows how PCA links into the cabin air flow?
So far PCA is only available at big airports using terminal facilities. Is it possible (or available) and viable to have mobile PCA-units at airports? And to make PCA use on ground mandatory?
4. Airport & Boarding
How can we change the check-in to boarding process to support social distancing? And not in "low demand", but once demand picks up to the old levels again? I recall pictures of crowded check-in, security, airport shops and other infrastructure – to the gate rooms and aircraft aisles.
I saw that interesting report where they separated the passengers on departure from the aircraft, only to then see them crowded standing on the boarding bridge and escalators. While the crew did a good job, the airport obviously failed miserably.
Summary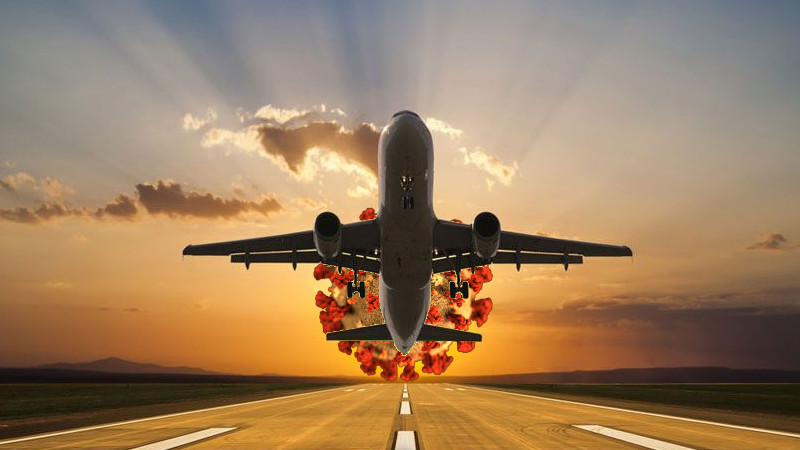 Just as the idea to leave the middle seat empty – smart on the above aircraft with a 2-2-seating – these are mostly more Placebos. If you sit in an aircraft, next to an infectious passenger, you are likely to get infected. Are you at added risk, such as I am, you likely want to avoid this, at least until a vaccine and proper treatment is available. Like for the flu. If you are not at added risk, you may feel that travel is safe enough for you.
Before Corona, there were already other viruses in the wild, such as Measles, Malaria, Polio, Ebola – even HIV*, for which we still have no cure. And people were and keep traveling.
_______
* HIV: I was questioned on LinkedIn about the comparison to HIV. But many people forget the hysteria that went along HIV. Celebrities like Freddy Mercury concealing his. A movie called Philadelphia addressing the issue. Still, HIV was known as being in the wild – but people kept flying!
Food for Thought
Comments welcome!
0
- click to show Jürgen you liked the post