Working this week with a group on topics like P.R. and Corporate Strategy, there are some basic rules, again resurfacing on my conscious thinking…
Two topics were in hot, heated discussion these days, especially when we talked bout Cognitive Disonance: Greta Thunberg and Boeing 737MAX.
Greta Thunberg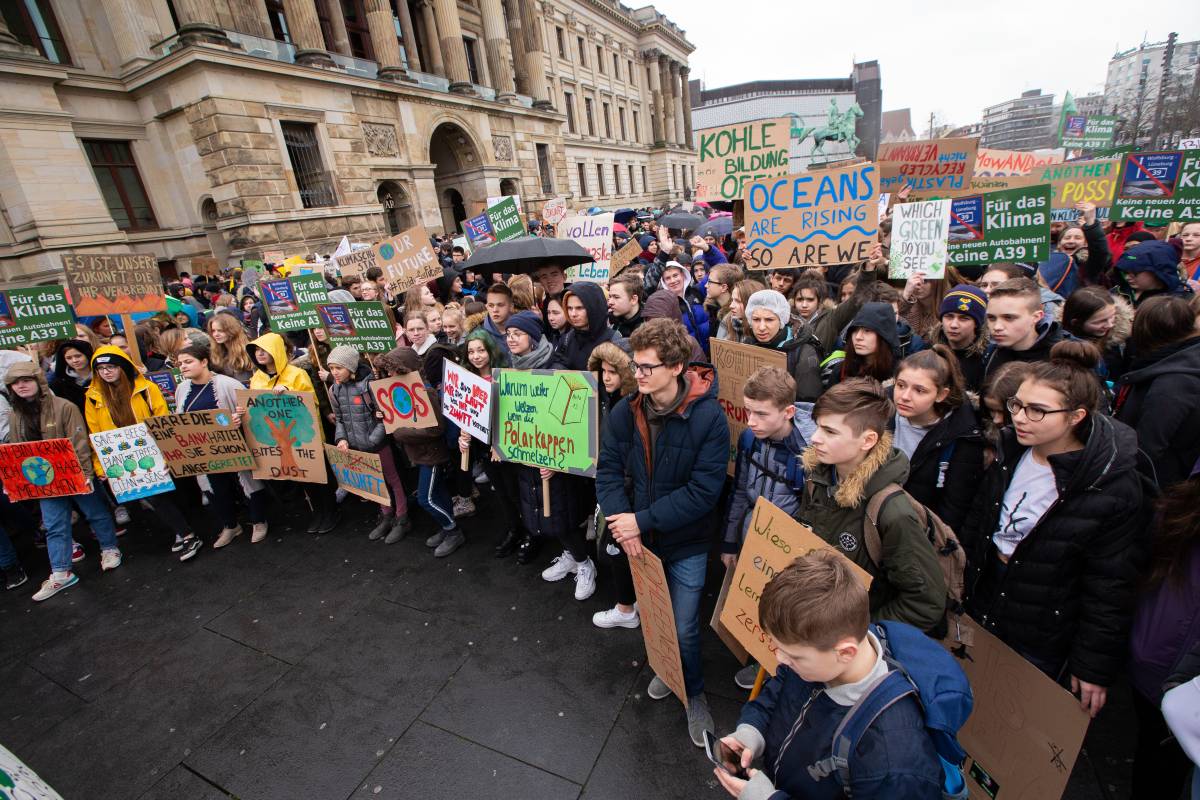 Not only in the big cities around the globe, also in towns like Brunswick (Braunschweig), the movement Friday for Future is a root movement. Following the example of a little girl from Sweden, kids go demonstrating around the world to promote the need to counter climate change. In Germany, formerly pacemaker of "green development" the government is way behind their own targets, let's not talk about the Paris world climate targets. In Tirana, the city "stinks" from car gasoline fumes. Scientists believe it's not five to, but five after twelve already! We can only reduce the impact, no longer avoid it.
So now, surprise surprise, that kid in Sweden went on the street to demonstrate against the political powers that be (PTBs) ignorance. That action triggered a cord and other kids around the world thought it a good idea and joined in the demonstration. Demanding action to secure their future. And all those PTBs can respond with is that they'd be truants? Their only reason to go on the streets is to be skipping school? That's all you can come up with? Sure there are the one or other camp-followers, but mostly those kids have genuine concern about their planet.
But their activity provides a good example for cognitive dissonance. They put a finger in a wound that most of "us" adults have long found our way to suppress. Because the information does not compute. We know we kill the planet, but let the others start saving it. What can I do?
My personal answer is to support the kids. To not "look away" and "blame the others". In German history, our people looked away, the blamed others. It caused a holocaust.
Michael Jackson sang about "The Man in the Mirror" to make a change.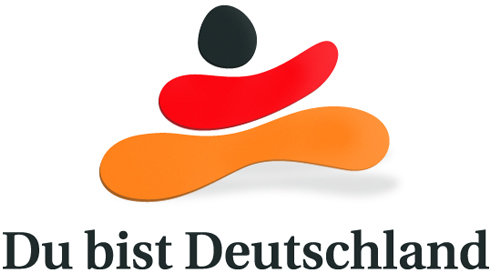 In Germany we had a barrel-burst campaign "You are Germany" – what do you do to make things better?
Interesting, what discussions are triggered, discussing cognitive dissonance resolution and how different nationalities and cultural background result in totally different approaches. In Germany, a typical approach is to dissect good ideas and find faults. Can't tell you, how many "friends" in the past year told me that KOLIBRI.aero cannot work. It did very often remind me of that favorite quote by Lazarus Long (a Robert A. Heinlein character): "Always listen to the experts! They tell you it is impossible and why you can not do it. When you know that: Go Ahead!
Boeing B737MAX
Another very good example and discussion topic this week about cognitive dissonance resolution was the Boeing B737MAX.
Our industry always promotes Safety First. But I have a lot of examples that our industry works on the limits, hoping for the best. Be it my recent post about disruption management or the managing of airport turnaround (A-CDM), we all know that we do not work efficiently. But cognitive dissonances often result in ignorance, suppressing conflicting information. We know the truth, but we suppress it, give ourselves explanations to justify the shortcomings.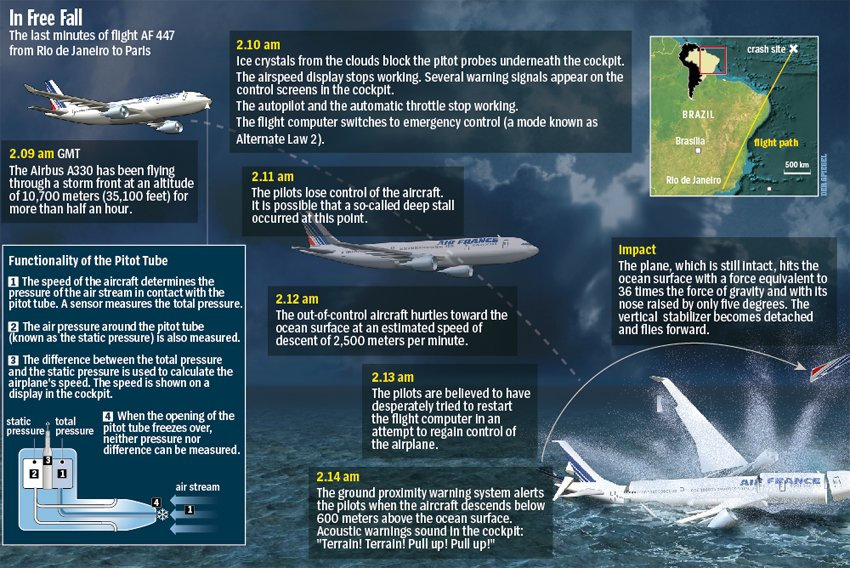 Now there was another crash of the Boeing B737MAX after Lion Air Flight 610 crashed in Malaysia half a year ago (29Oct18). While there are also "supporting reasons", as usual a chain of events that leads to disaster, I personally believe it was mainly the ignorance of Boeing engineers, developing an MCAS, not informing pilots about such an important design change. Combined with a semi-religious faith in their technology. But I believe computers are there to assist us. I remember the Air France flight 447, where the instruments showed wrong data, switched off the computer, in result the flight stalled and crashed into the the Atlantic. We also should be reminded about the "unsinkable" Titanic.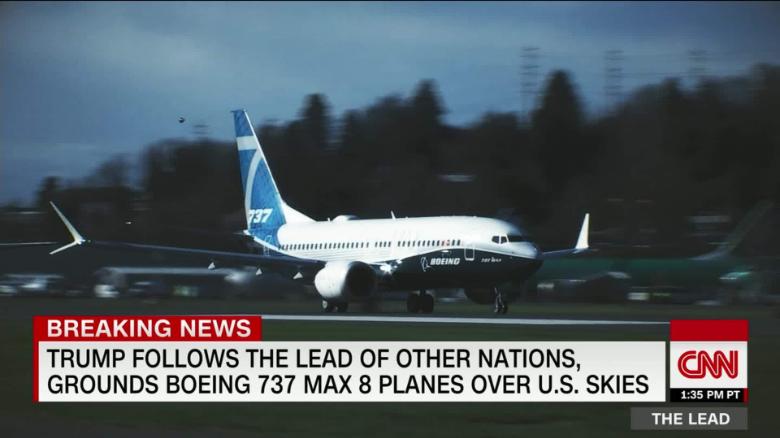 After the recent crash in Ethiopia, there were calls for grounding of the aircraft instantly, given the similarity to Lion Air 610. It is noteworthy and was discussed very controversial, that our own minister responsible for aviation voiced against a grounding, only to be overruled by EASA. But neither America, nor Europe responded "safety first", but focused on the commercial impacts of a grounding instead. Meanwhile even the U.S. under Donald Trump confirmed the necessity of the grounding and aviation sources expect that grounding to take on for several month. Which does remind again of the pioneer in jetliners, the de Havilland Comet, loosing three aircraft in nine months, which lead to understanding of metal fatigue on the air frame called by the way the metal was connected using bolts – creating micro-fractures.

Now Boeing implements a new technology to cover up for the new behavior and instead of being transparent, they hide. Then the sh** hits the fan in Malaysia. The event now shows that Boeing did not operate "safety first", but mismanaged it by delaying the necessary update. A result of cognitive dissonance resolutions? It must not be, so it is not? That backfired now and is a rather pathetic expression of professional disaster management. That the U.S. and Boeing had to be "convinced" to ground the aircraft has proven a big mistake. Today, the media reports that the Ethiopian officials confirm a very similar situation and "many parallelisms" to the Lion Air crash.
We cannot and must not operate on the Principal of Hope! An airliner recently posted that we need a crash to change something. I disagreed, but Boeing did itself and our industry a major disfavor to the reputation of aviation safety. Media today also refers back to the 787-incidents and grounding resulting from batteries catching fire. What I do not understand is that following Lion air Boeing P.R. obviously did not develop a "worse case communication plan".
From Wikipedia:
"On March 11, 2019, in response to the Lion Air and Ethiopian Airlines accidents, China was the first country to order all 96 of its 737 MAX aircraft grounded. In the days following the Ethiopian Airlines crash, airlines and authorities around the world suspended the operation of Boeing 737 MAX 8 aircraft (or in many cases all 737 MAX variants) one after another, contrasting with the usual coordinated approach. Two days later, the
U.S. Federal Aviation Administration […] became the last in the world to ground the aircraft
, reversing its previous stance. Boeing eventually recommended the grounding to the FAA."
It must not be! It cannot be! So it is not.
Cognitive Dissonance Resolution at work…
Food for Thought
Comments welcome!
0
- click to show Jürgen you liked the post