In the recent weeks, there were some discussions about hopes and expectations for 2022. Related to aviation, tourism, Corona and politics… So let me share some expectations here in a (fast forward) look into 2022/23.
And sure, let's start with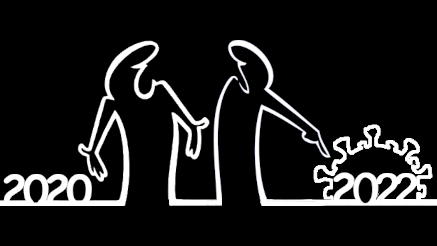 The Pandemic …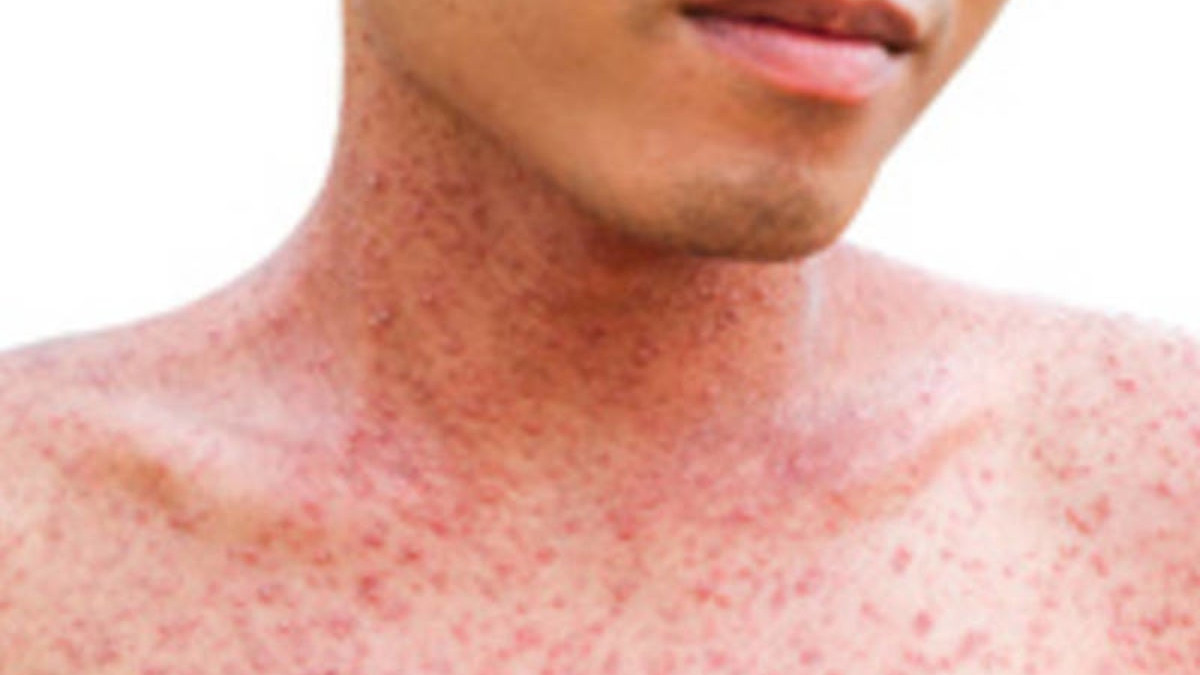 In the first year of the pandemic, in the first wave in May, I voiced my expectation already of Corona CoVID-19 as the new Measles. It's even less, it will be more like the Flu. Get vaccinated one year for the latest SARS-variants. And keep in mind that SARS is in the wild for almost 20 years, it ain't new! So to take it with the former German Minister for Health Jens Spahn, we will (globally) have 3G; in German Geimpft (vaccinated), Genesen (recovered) or Gestorben (died).
Omicron being good, as it spreads aggressively with a focus on unvaccinated people, who will then be recovered (or dead). Yes, Yulia and I are boostered, the kids are "officially vaccinated", got their second shot early January, about as quickly as it was possible for 5 to 11 year old's. Both wanted it, both had friends suffering the infection with side effects.
But now a new variant hits from Portugal, that seems immune to the vaccines or body's own defense from previous infection. And Germany is hit by another peak. Whereas the infection rates a mere year ago would have called for lock-downs…? But our airlines promote travel without masks… And what happens, if the next variant is a more hostile version again?
… Turning Endemic (in Europe and U.S.)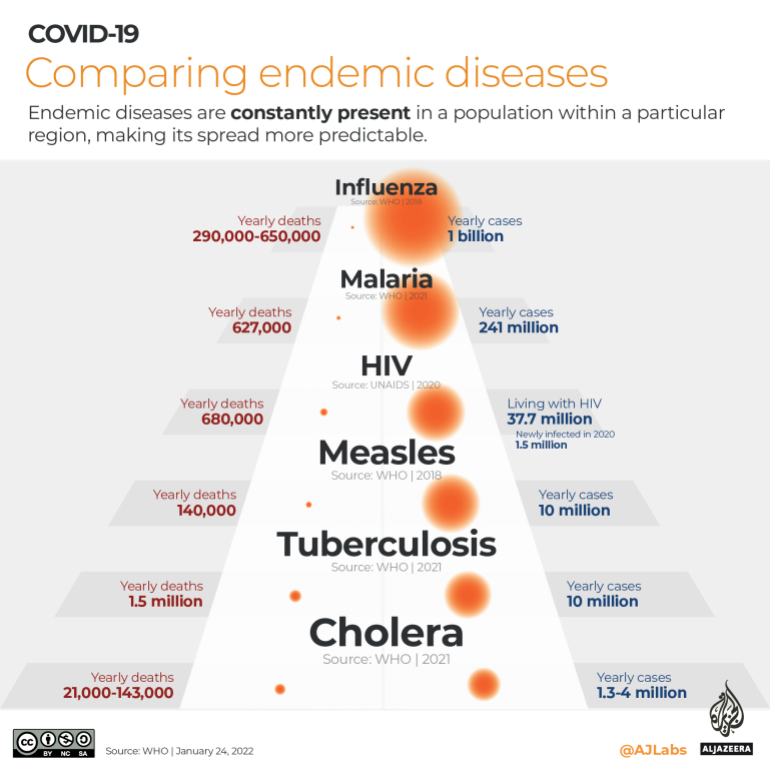 There was a very good article on Al Jazeera about why the WHO refuses to turn Covid from a pandemic to an endemic state. Including the graph linked here on the impact of existing endemic diseases.
So given we have covered European and North American countries with enough vaccine for anyone who wants to be vaccinated, three, even four times, the times for lock-down will slowly be past. That will have impact to recovery of intra-European and North American air travel.
The only reasoning allowing for lifting air travel restrictions will then be the the hospitalization rates, though I expect those to go down to more manageable levels. Though we have ongoing reports of countries less privileged with vaccine access that report problems:
#vaccinationalism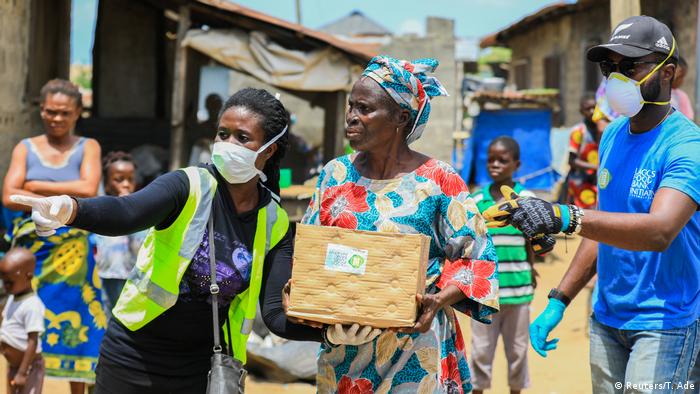 The next big challenge is the look across borders and out of the "industry nations". Over and again, news about vaccines that expired in the richer nations were met by the ones of i.e. African countries being delivered expiring vaccines or even ones that were not certified in the donor countries. At the same time, vaccines like the Russian Sputnik were still not "certified". In turn, my own mother-in-law was denied entry into Europe as she got Sputnik, to visit to take care of my kids in my absence, while Yulia (my wife) works full time too.
Air Travel Industry #testingregime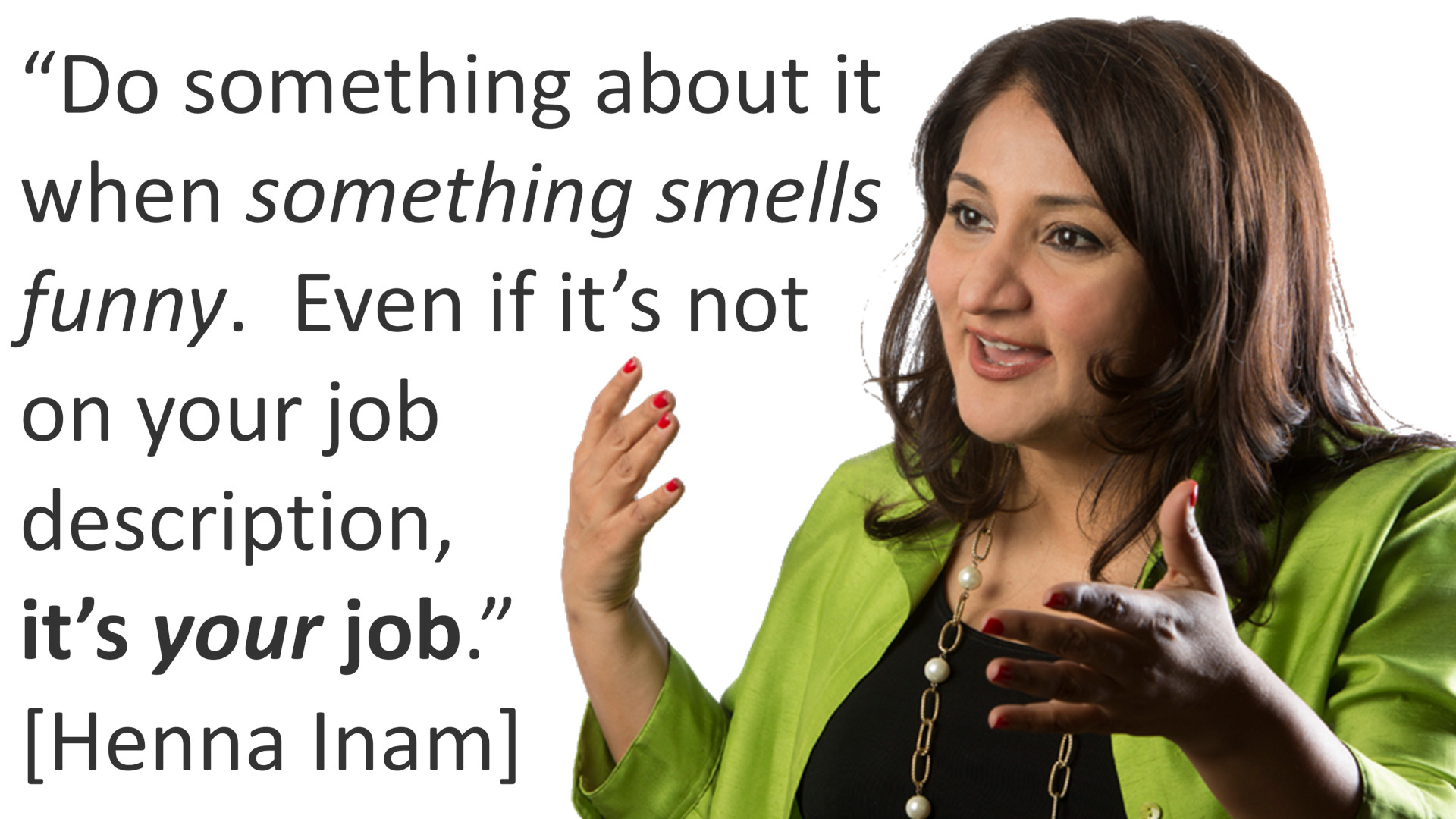 "Principle Hope" and the Saint-Florian's Principle dominate our industry: "Oh holy dear Saint Florian, don't burn my house, take the neighbors one."
During the recent handball European Championships, the German's team played. With a mere four players from the core team, all others infected. Airlines and their lobbyists demand to end mask requirements and testing regimes in gross negligence and full knowledge that all those new variants can only spread that quickly globally by means of air travel.
It is my personal understanding that aviation needs to improve health rules and not hide behind the individual, political rules in place somewhere. How expensive would it be to have temperature scanners added into the check-in- and or security-process? And if someone has high temperature, to demand wearing of an FFP2-mask in flight. A mask that should then be provided if needed. They are no longer excessively expensive. A requirement shared by security with the airline, to ensure safety of the other passengers (and the flight crews). We must think beyond the current pandemic, as this is nothing new, just the worst case so far in "aviation history".
Airports would be well advised to have processes in place to ensure #testingregime for the current and future infections., demanding and assuring the ability for pre-flight testing.
Given the issue of #vaccinationalism, I expect a first "recovery" in the rich industry nations, but also future variants swapping across those countries like Tsunamis from the neglected countries. Again, what happened to #weareallinthistogether? Or #thenewnormal?
This week I got reminded that the next variant-rise in infections that the experts predict for coming fall (again) is so much like airline winter ops. It hits every year again. To the surprise of the airport and airline managers…? Why is it that the mask requirement is liftet in Germany and I still enter shops with a mask? With about 50% of the shop visitors doing likewise – while the others play Russian Roulette?
Airline Loads and Revenue

Also "again", we had discussed load and revenue just recently. Whereas aviation experts report own experience with flights cancelled on short notice. Which is met by reports from many airports, that airlines register more flights than sensible, with a large number cancelled in advance due to lack of passengers/revenue.
I keep voicing my concerns that airline management must rethink. The KPI "load factor" is useless by itself, even dangerous. The KPI we must focus on is "revenue". But in the recent IATA Regional Economic Briefs stopped reporting KPIs that reflect on revenue. Likely as they try to avoid "bad news"? Good-weather-mentality. Works well, when there is sunshine, but we are now in a thunderstorm. Even with some brief respite, we're anywhere but "back to normal".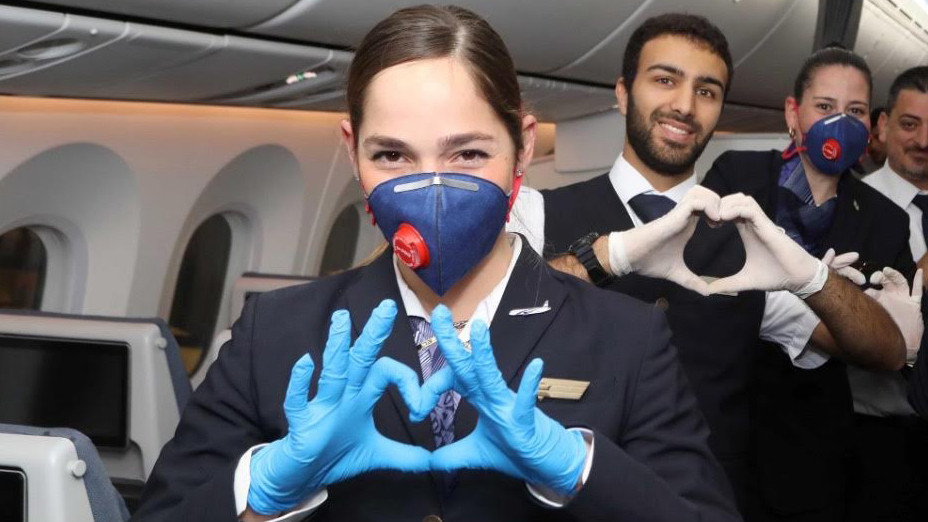 Reports I read fed hopes again about a summer recovery in Europe. A recovery now threatened by the new BA.5 variant spreading throughout Europe. And again, what is the airlines' role in spreading those new variants so quickly across countries? And Lufthansa recently cancelled 600 flights (5%) for lack of staff. A main reason being the infection of their own. Mainly infected "at work". What was that again about employee health protection? Naaaw, let's not play it safe, let's go back to old normal?
Personally, I'm a bit afraid, we are just in the eye of the storm…
Back to (the new) Normal?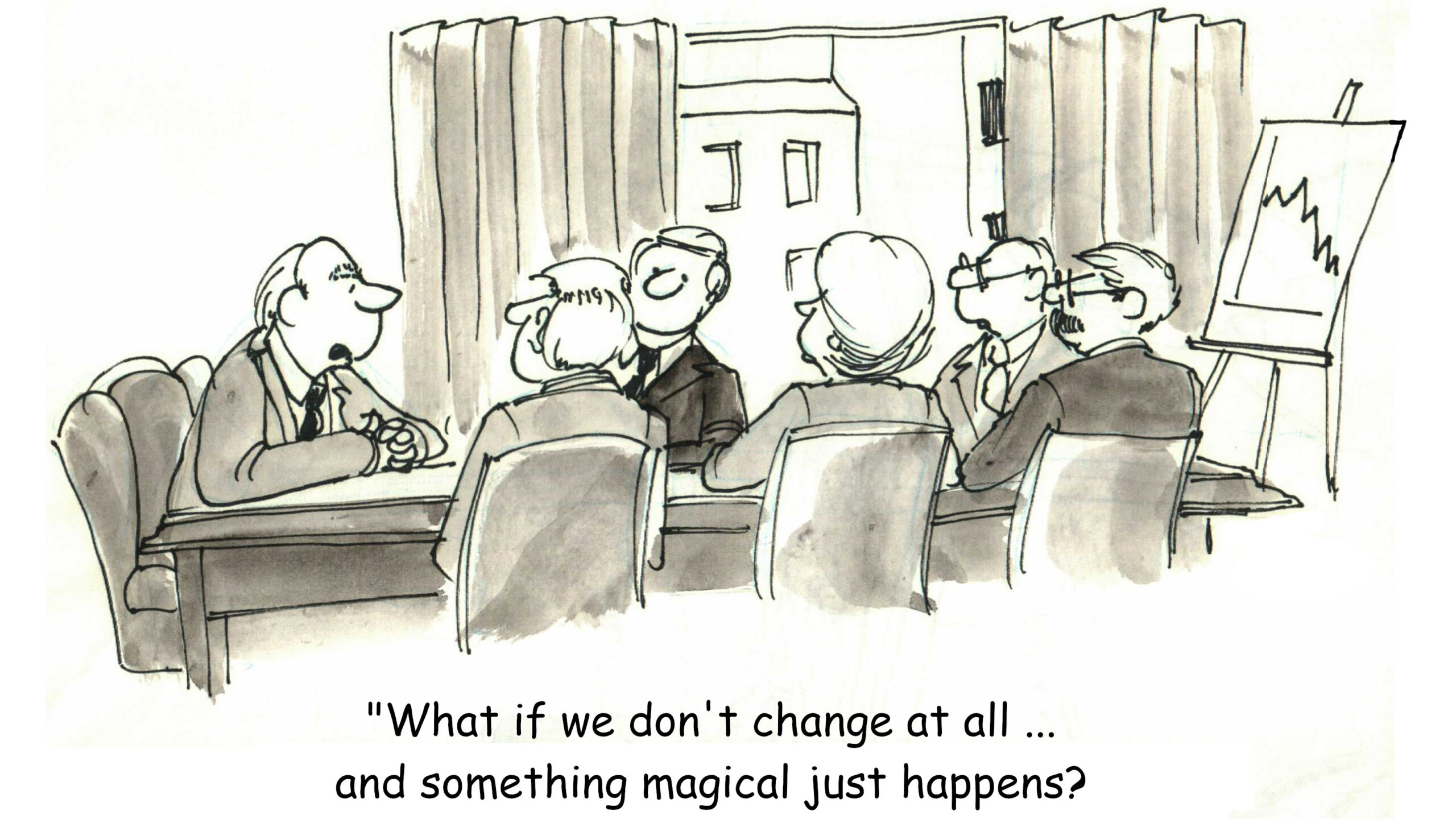 Speaking to airline and airport managers, they prioritize no "new normal" which they promoted in the beginning of the pandemic. But they focus to "renormalize" back to the old normal. Which bites them in the butt over and again. Demands are to lift mask and testing requirements. In an obvious ignorance of the pandemic development. In line with political developments, but not in line with the infection rates.
As I asked before: Why do the new variants spread globally in a matter of weeks, if not days. I am quite sure, they are not contracted that quickly by air. Nor by rail, bus of freight. This should have been a wake-up-call for aviation to understand their role in globalization, not only in commerce, but also in health, in the spread of diseases. How many pandemics does it need for us to start "new thinking" and take responsibility?
What about #weareallinthistogether and #thenewnormal? Ain't this the "safest industry in the world"? Safety first? What happens if we stray from that priority towards maximized returns, we have learned all watching and commenting on Boeing and the Max (and the 787) disaster(s).
Flying Empty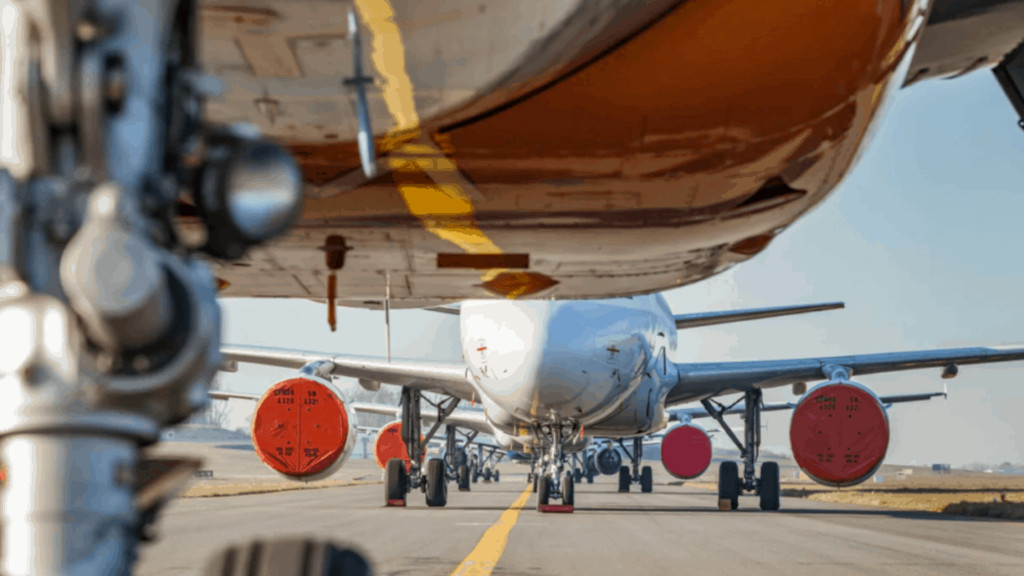 There can be reasons to fly an aircraft even empty.
One being to avoid aircraft hibernation. If an aircraft is not used for too long (and that time frame is rather short), the requirements to "reactivate" the aircraft explode the complexity and cost to do it. So it makes sense to consider which aircraft to take into hibernation, which ones may come soon back into service. And rotate the reserves to make sure they are ready to fly when needed.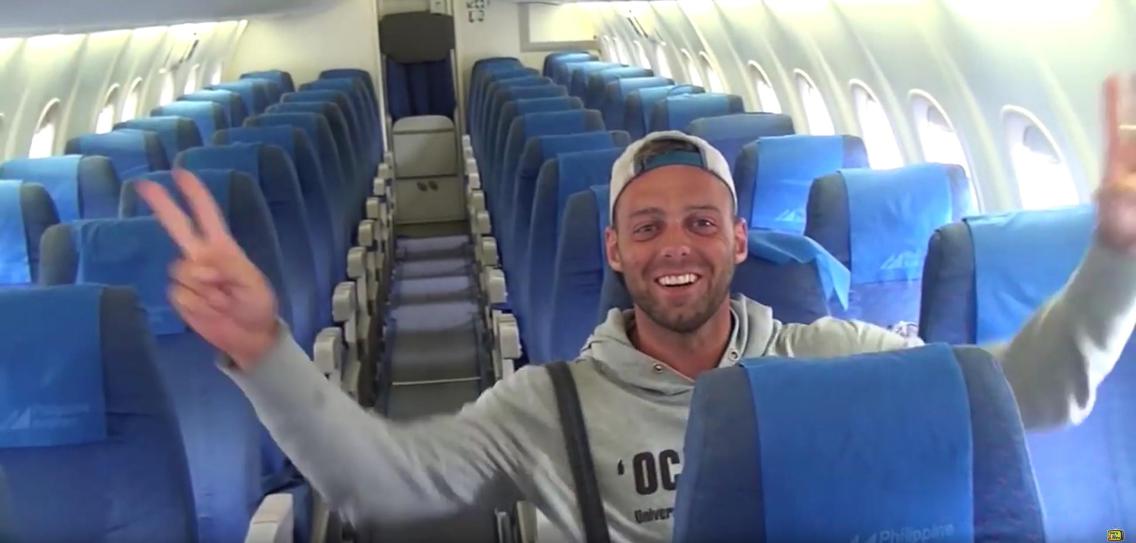 Another would be to rotate the pilots to make sure they all keep their "type rating", their license to fly the aircraft. Which also expires just too quickly. And while airlines now recognize the shortfall on pilots that they had either "laid off" (fired) and (or) didn't support in keeping their type rating, the current feedback from pilots is that airlines still fail to have programs in place to rotate the pilots as good as they could to keep the type-ratings.
The Role of IATA?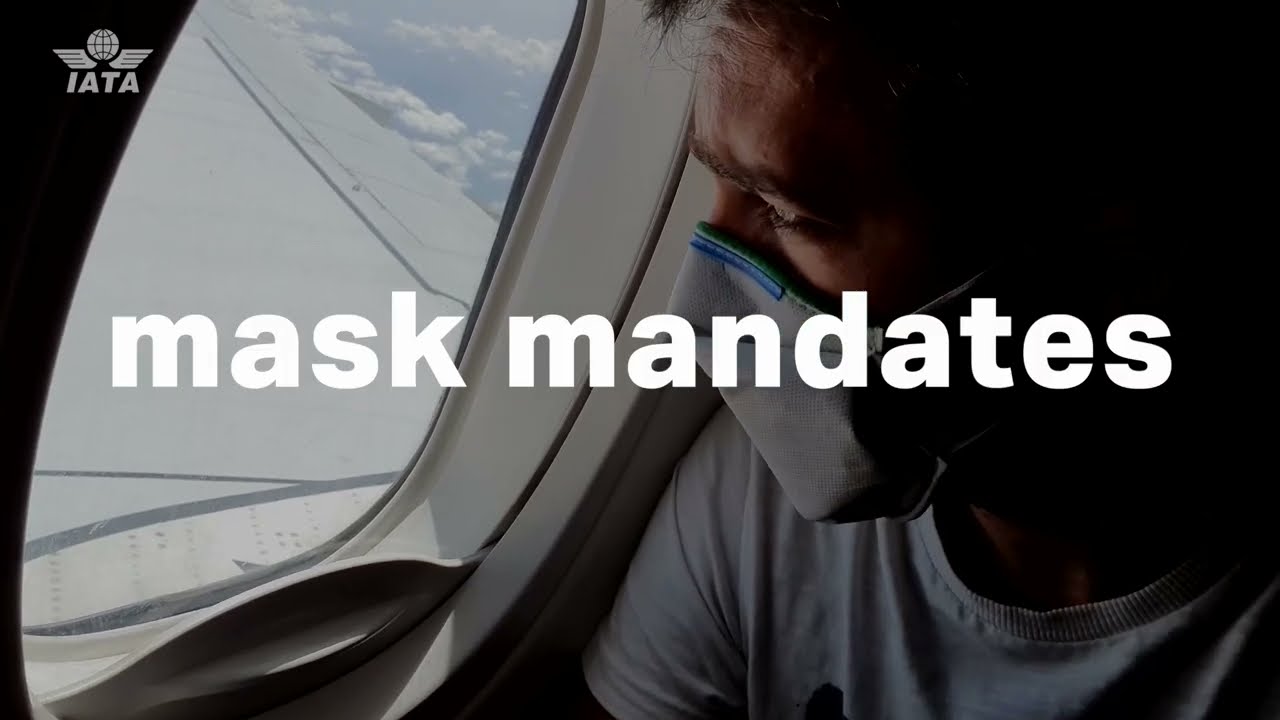 I am very much missing the leadership I'd expect from IATA. Not a leadership towards the next disaster, but same rule for all. Like requirements to implement measures helping to identify sick passengers. Standards how to handle such. What if it's not a single traveler, but a small child traveling with its family? But in the end, I believe if in doubt, a medical flight readiness certificate may be required. But also made available at airports offering commercial flights. Maybe demanding FFP2 mask. Maybe even plastic gloves or a hazmat-suit. What about the ticket? Will it be allowed to rebook. Airlines and/or travel insurances may need special rules for handling medically denied boarding? Maybe that we must add certain insurance as default to tickets?
But looking at the current line of communication by IATA, it does show a frightening ignorance, promoting future infection spread.
All things, the IATA could set up and require. Or ICAO if IATA doesn't have the balls. #talkthetalk #discouragechange …
Side note: There was a nice article back in December '20 from Simple Flying, Why You Shouldn't Expect Masks To Disappear From Planes Soon… But who cares about the crap we thought reasonable yesterday?
War in the Ukraine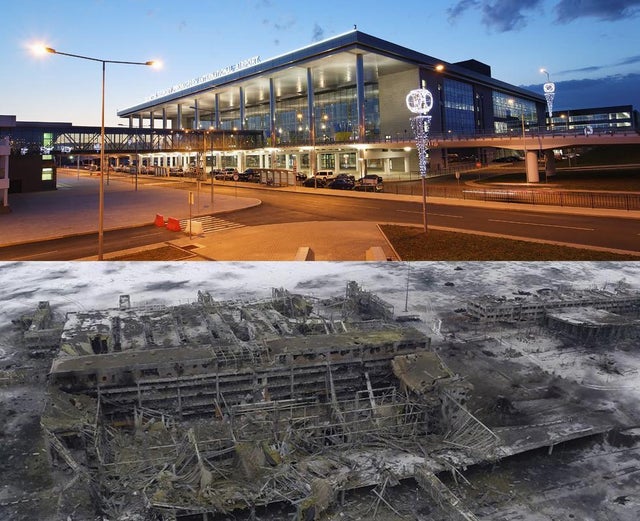 Being married to a Russian with close friends in the Ukraine, I would have never, never-ever believed an invasion of Ukraine. And while NATO-expansion threatened Russia – reminding of the political uproar when Khrushchev attempted to base nuclear missiles on the U.S. "doorstep". Whereas NATO territory in fact is as close or closer to the Russian capital cities of Saint Petersburg and Moscow. That taken into account, there is no reasoning for an invasion of the Ukraine or the claims of a denazification. C'mon, I'm from Germany and Russia is the aggressor, too close to comfort following the propaganda and strategies of the Third Reich.
It became more obvious, when the "special operation" failed to achieve the Russian targets, when they invaded from Belarus towards Kiev and when they leave scorched earth (and hundred of massacred civilians) behind. The entire Donbass region now looks like Donetsk Airport, as does Mariupol.
The streamlining of the Russian media is totally in line with German propaganda. Control the media, promote your side, anyone voicing other opinion is taken to jail. Gestapo like. The next level being Stasi-methods jailing people already if there are unqualified claims of opposition. I am indeed afraid we will see that coming.
So with a focus on the impact of aviation? We are back into cold-war times. No overflying of the Russian territories is #thenewnormal for years to come. There will be exceptions – there are still flights between Russia and Turkey or Russia and China. How that will backfire on long-haul airlines though? There are discussions in the U.S. to ban those airlines from connecting to U.S. airlines. Which in turn would sure be followed by Europe. And then? This war has a big impact on our industry.
The Energy Crisis 2.0

While the aviation industry and it's Powers-That-Be (PTBs) argue that we must delay sustainable flight in face of the crisis, I am on a complete opposite belief. We must, but we failed, to take the crisis as a chance for overdue change. Instead of investing into sustainable fuels and developments, into optimizing the airspace, our PTB try to go back to old normal. Then finding reasons to delay the change further.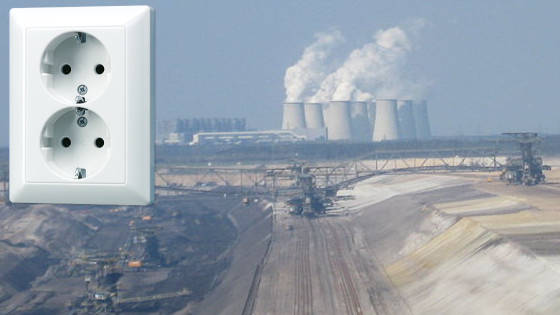 It's the very same with the necessary transition on ground, in Germany, fuel is subsidized now, not forcing consumption to be reduced, but we keep using more and more energy. Which in turn does result in increasing demand for crude oil, not in a reduction.
All "sustainable investors" come up with is "green tech". Demanding more power, not less. And we produce more plastic every year, even in this crisis and even knowing we hit the 1.5°C target by 2026 most likely, not even by 2030. As we consume more and more crude oil, wind, solar and even nuclear power being a drop on a hot stone. And while there are ideas aplenty out there, I know of too many projects that happen to fail triggering investor interest.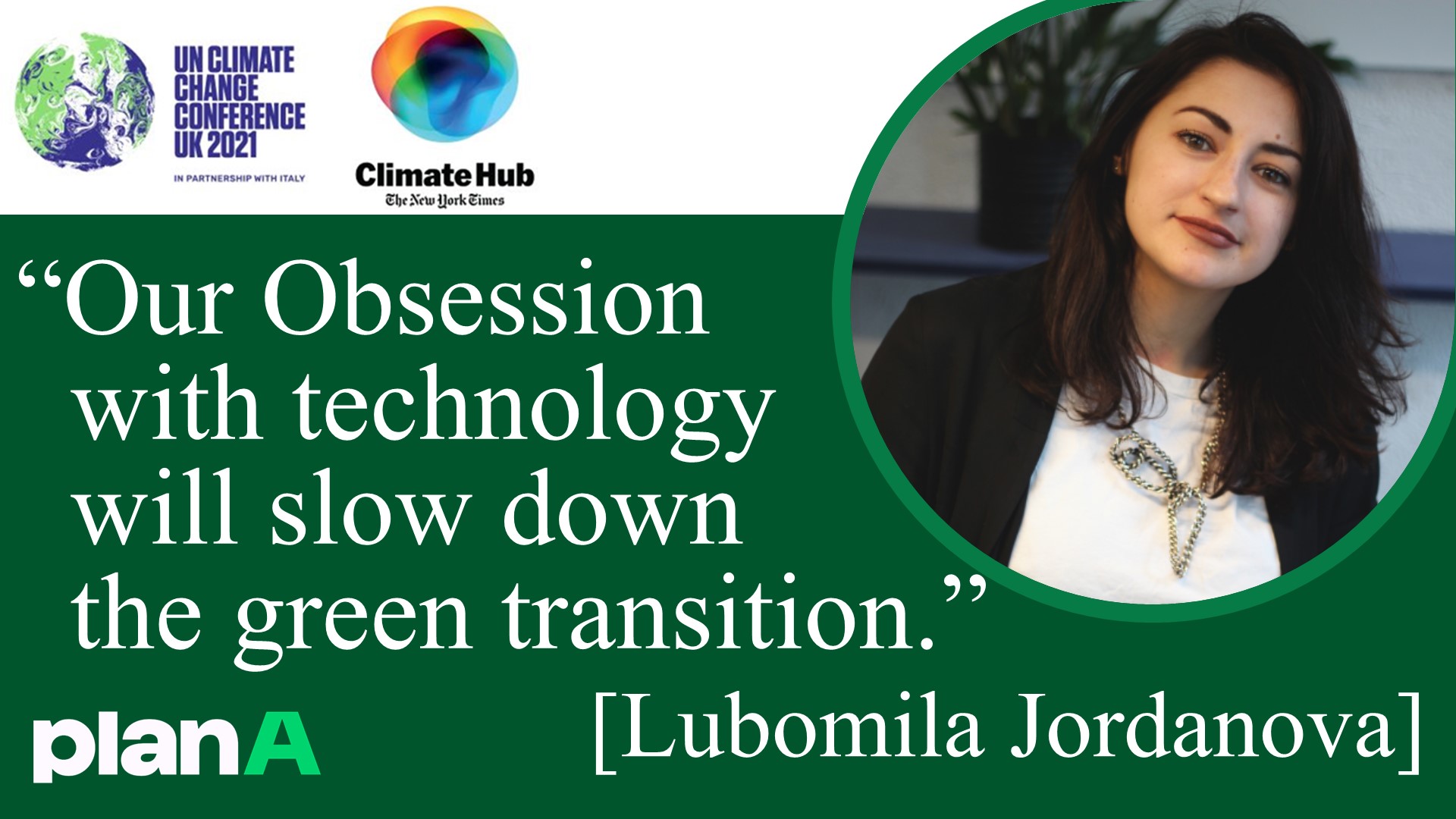 In my humble opinion, most "impact investors" are greenwashers. It's beyond cognitive dissonance when they focus their investments on "green tech" but in turn increase the energy demand instead of focusing on solutions that safe and conserve energy. Yes, I can sing not just a song but an entire opera about "green investors" that either look for max-profit under a green umbrella or they look for the next "tech unicorn". It's what I said before. If you want to invest into sustainability, pick your industry. Pick your "brown" company and invest into solutions that change that industry. Or. Look at energy consumers and how you can improve their energy consumption. Or replace them. And yes, any of your investments should target a reduction of energy consumption. Which can be, to provide the same service in demand, but having a clear strategy on your energy source.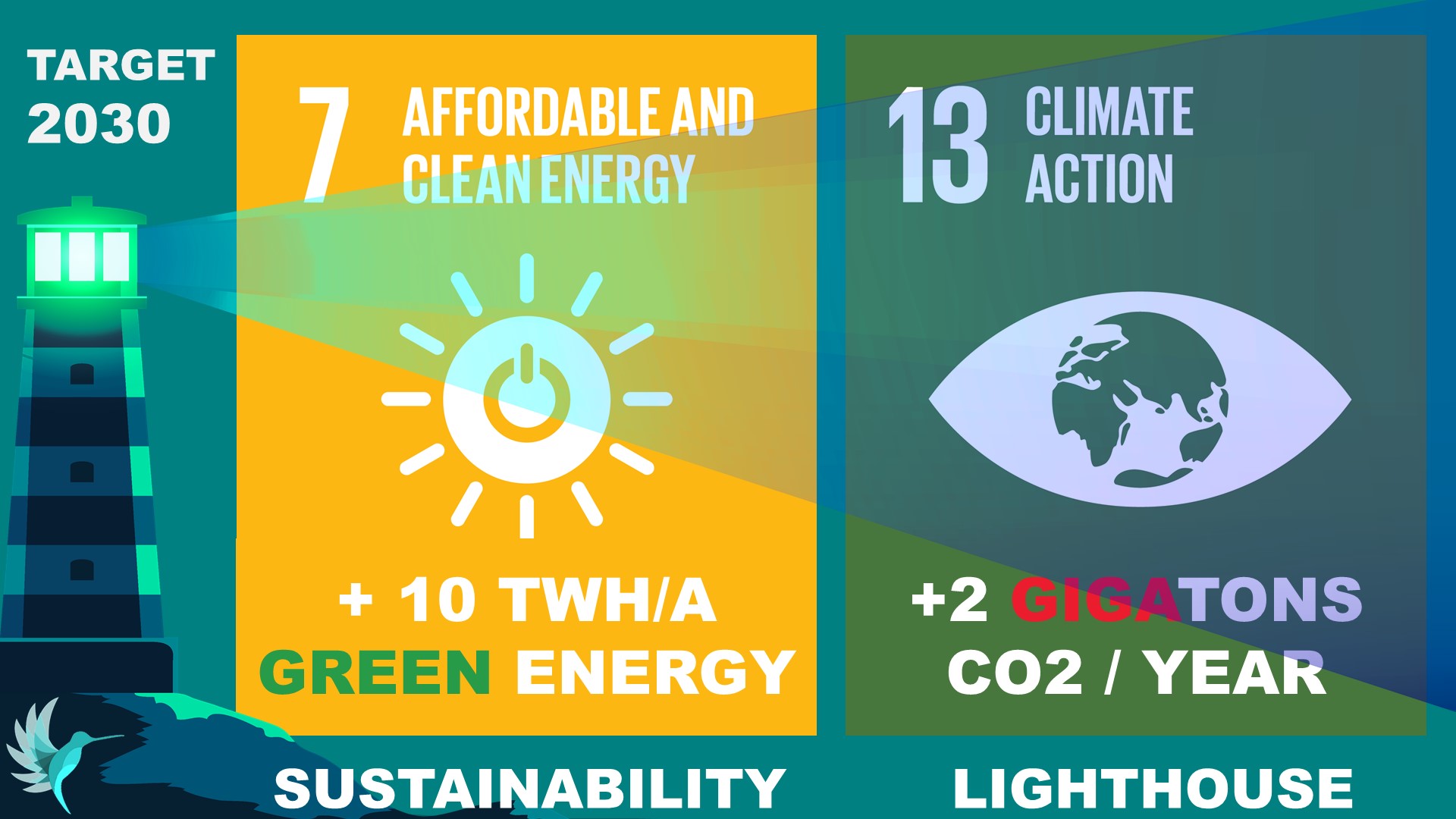 And we talk about leveling the energy to a sustainable level. Use as much energy as you return. Like Kolibri. Not just launching the airline, but having plans to develop your own sustainable fuel-source. Which can be Synfuel. Which still uses energy and creates CO2, but no more than it takes from the air to create it. A circular solution. Which we assume would trigger the use of SynFuel locally, which works better on a global scale than e-mobility, which has the worse life-cycle impact then. But so far, all "impact investors" we talked to expressed our idea to be very good and worthwhile, but they did not intend to invest themselves. Then they invest into money-graves like Uber or
The Fairy-Tale of Travel Recovery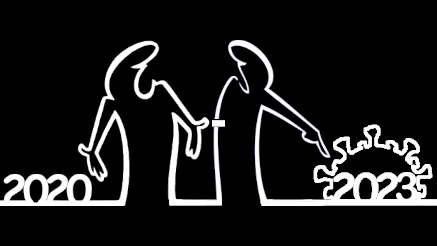 Just like last year (2021), we will have a careless "Corona summer". We will very likely hit another infectious peak by fall – all the pandemic experts are warning of that, we better start listening. With BA.5 now spreading and aircraft full of mask-free travelers likely much faster. So here I go early this year with the update of LaLinea Corona extending into 2023.
While most our political and industry leaders lead us from the darkness into deception and back into the cold.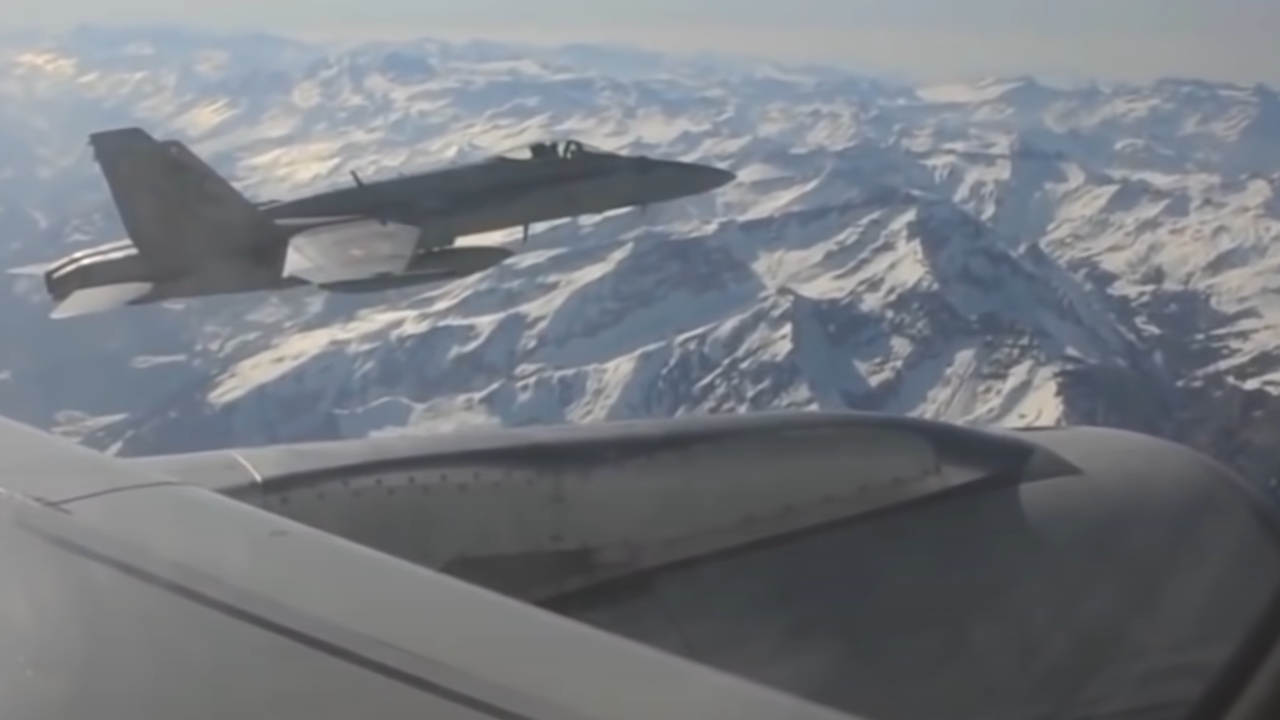 The war in the Ukraine will impact not just long-haul travel, like the reestablishing of the polar route avoiding Russian air space. And that we can not trust in "neutral air space" we learned when Belarus took down a civil aircraft from transit with the sole reason to jail a political opponent living in exile abroad.
We have rules. But I see too many of them "bent" to commercial or political benefit. Rules the international and aviation communities leave unpunished if broken or bent.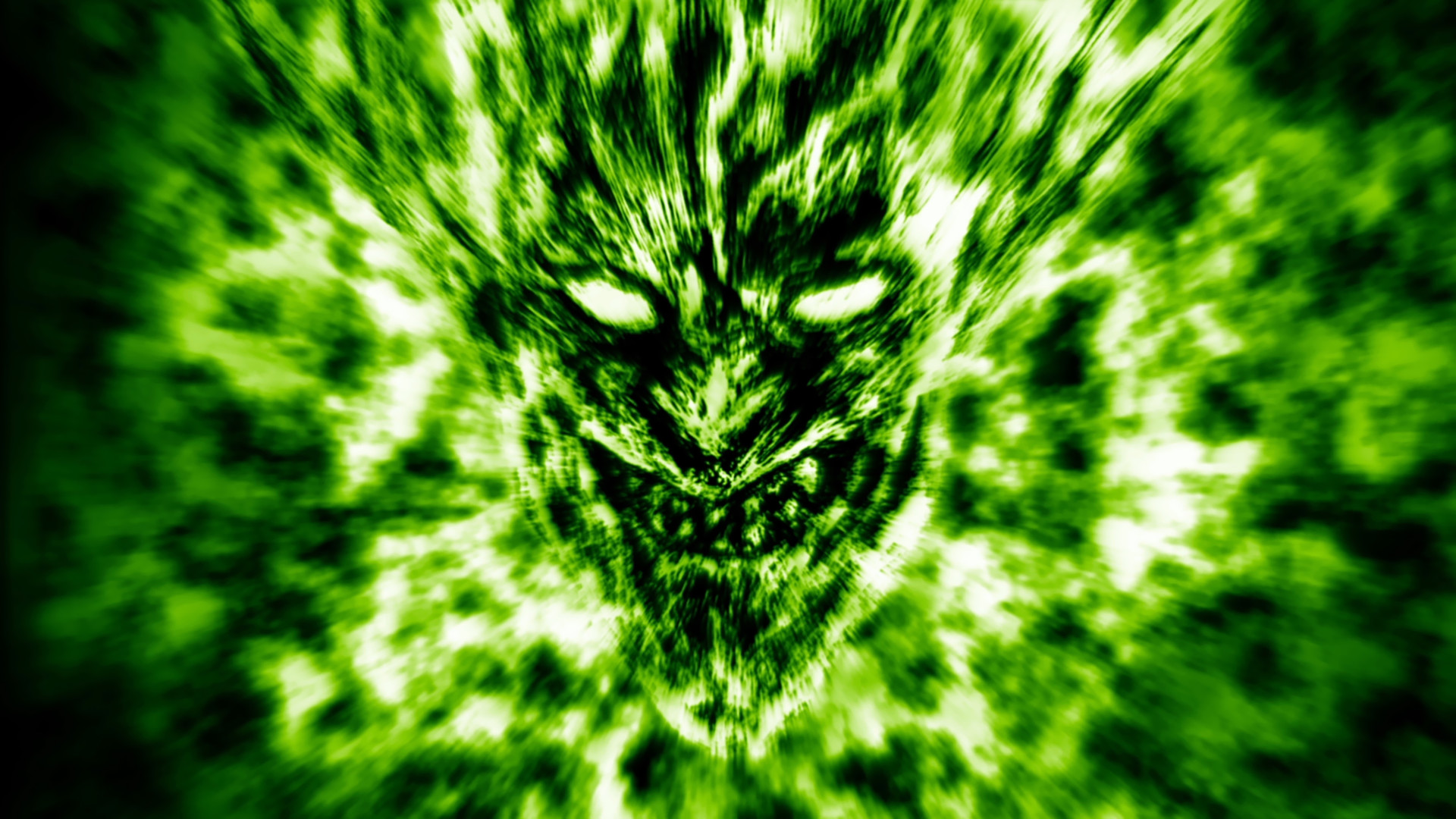 So my outlook 2022/23 is kind of bleak. Given our own and our leaders ignorance, the pandemic ain't over, Putin will continue wreaking havoc (not just to the Ukraine) and the planet will continue warming. And the people who could make a change keep focusing on maximum financial ROI, wearing a cheap "green" mask.
#talkthetalk #greenwashing #cognitivedissonance #cheapexcuses #nochangeleadership etc.
Food for Thought
Comments Welcome
0
- click to show Jürgen you liked the post