As many of you know, from March to June, I attended a full-time qualification in Online-P.R. (public relations), online-marketing, search-engine optimization (SEO), marketing (SEM) and analysis (SEA) and online advertising. Sure this was contemporary in an online class room I had to log-in at prescheduled times.
The motivation to do that was an implied lack of online experience, a missing understanding of the intricacies (details) what makes online different from the classic offline. That this was a bold misperception on my own can be seen in the results. All three exams I finished with 100% (grade 1.0). I was mostly unchallenged, contributed to the topics, explained and even on several occasions proved the tutors wrong.
What surprised me most is the fact that there is an industry that claims that this is all new and you need all new experts and agencies doing it for you. But if you properly learned your business, it is nothing new at all. The rules are all the same! In addition, I found there is simply an industry implying and claiming value where there is none. We talked and learned a lot about analysis, but you can analyse yourself to death. To do an analysis of one simple "advertising" or "website optimization" for the search engines took hours. Aside the need for external (mostly paid) services.
Google Analytics vs. Matomo
I still believe, the tutor on search engine optimization and analysis has been paid to use certain tools. There is no alternative to Google Analytics? Feed the big monster your internal data? By adding Google Analytics, Google learns about "hidden pages" and if they are not password protected, Google can (and does) parse them. Yes, I know many cases where Google had access to pages that were not linked elsewhere. Funny as that is, I have my browser to only accept cookies from the website I visit and not from "third party websites" (like Google Analytics). A not uncommon setting That results in an offset with Google, counting me again and again and again.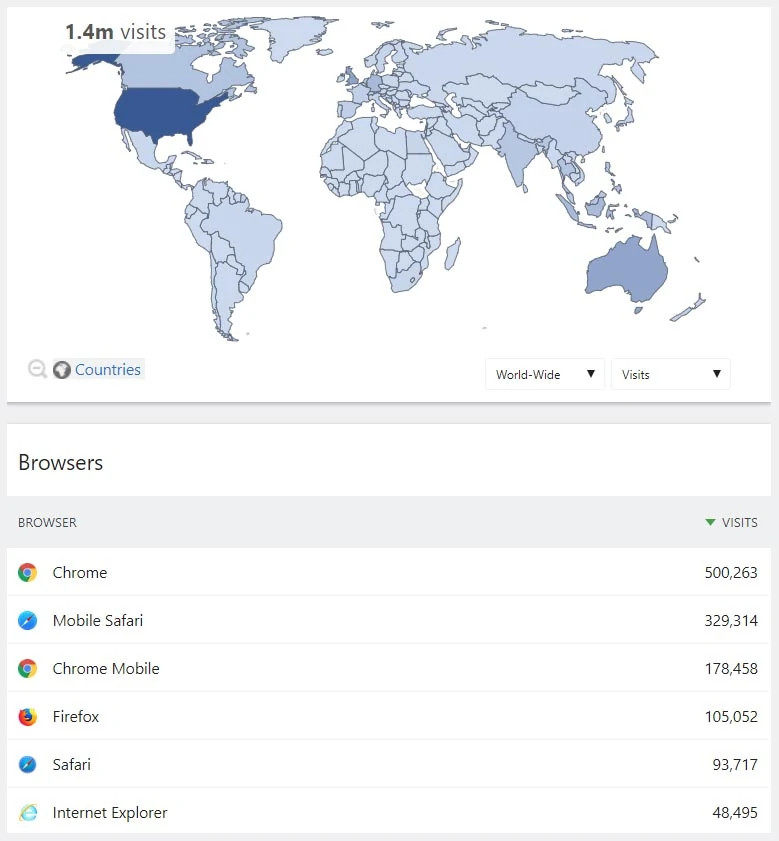 Instead of Google Analytics, I prefer Matomo on Premise analytics. They also offer "in the cloud" (on Matomo servers), but that results in the same shortcomings as Google and comes with a price tag. So if you want to become independent of releasing sensitive information to Google, go to Matomo on Premise. If you use WordPress, they are in the process (Beta testing phase) for Matomo for WordPress, which I am about to test on this blog.
As Matomo runs on your own server, the cookies work properly an the analysis are as  good – sometimes better, sometimes worse, just like the difference between Apple iOS and Android or Open Office vs. Microsoft.
Who Do You Write For?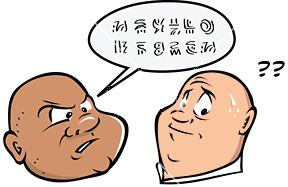 If you have subscribed to the RSS or follow my posts on LinkedIn, you may recall my note on the June-post, which I "optimized" for Search Engines (aka. SEO). And analysed. Funny as that is, the website did not appear much better in the real world search engines. Slightly maybe. But I got quite some feedback from my friends reading this, that I shall go back to write "my style".
Search Engine Analysis
I somewhat expected that, but was quite shocked to the extend of the quality (or lack of it) of search engine analysis. While we looked at real websites, analyzing using several different services (including Google Analytics), we could create success by the selection of analysis results. It was another fantastic example on the proverb usually (incorrectly) attributed to Winston Churchill: "The only statistics you can trust are the once you falsified yourself". Presented then to managers without the experience, it all looks shiny and good, but is simply Hokus Pokus.
The Fairy Tale of Reach

How do you qualify "Reach"? By the visitors? See above on Google Analytics relying on IP and Cookie – a cookie they never get in my case. At home, I have a new IP every 24 hours (thanks to my internet provider). Talking to Marketing Managers, I keep getting the confirmation of what I learned in the early days of Internet. In the GDS and first online tools we talked about the "Look to Book Ratio".
In the good old GDS era before Internet, a travel agent looked up an availability (for a flight, hotel, rental car, etc.). Talking to the customer, the booking was confirmed, a "look to book ration of 5 I believe to remember. At the dawn of online travel booking, the processes got instant. First the availability. Then a booking. But to book, the availability was redone. And that is just the tip of the iceberg of the complexities we (I) resolved developing the first online booking tool in Europe. The look to book ratio exploded. Even adding sophisticated caching (reuse of data), the systems had to "evolve" to manage the increase in processing power needed.
But how does that compute with "Reach"? Reach are generally unique visits. Some SEA-experts use simple visits – every time someone visits or revisits a website or page. Even with the more accurate unique visits, a visit does not tell you anything on any revenue being generated. Except if you use banner ads and get paid by vistor. Aside visits, there is clicks. Most advertisements are "per click", at least that brings a visitor to the targeted website. But while P.R. and Marketing are not Sales, they are not an end to themselves but must result in promoting the product and services and generate revenue. I know many P.R. and Marketing Managers (and their bosses) not understanding the difference.
If you believe "Reach" is your goal and you value "Reach" above all else, I hope that that reach results in revenue. And you can have the best reach with no revenue. So I call reach a fairy tale. In the end, it is all about revenue. For sales, not only the price counts, but also brand, reputation and being in the mind of the customer. But it all boils down to being where the customer is when the customer needs your products or services, to be in the mind and to come up.
Key Performance Indicators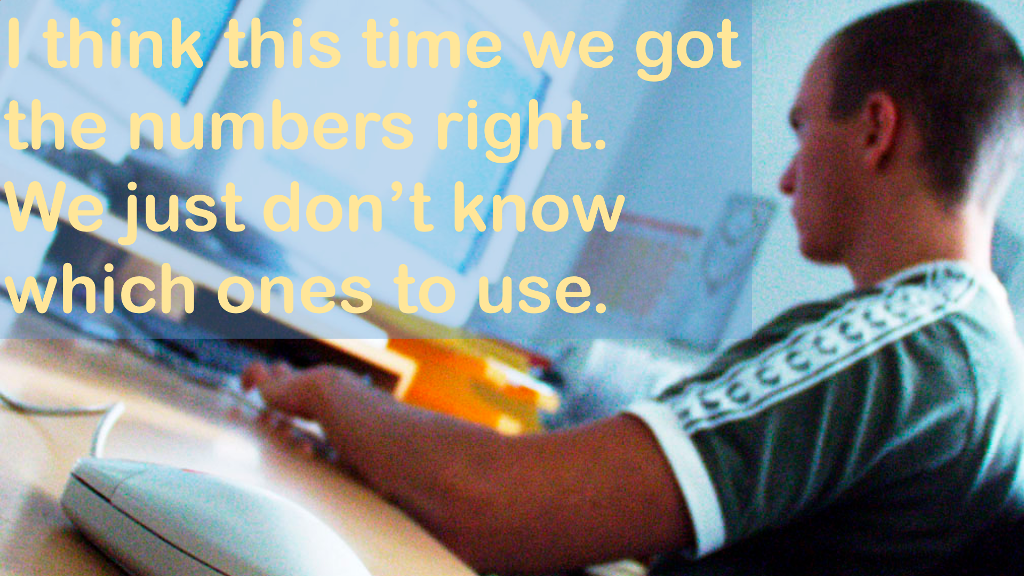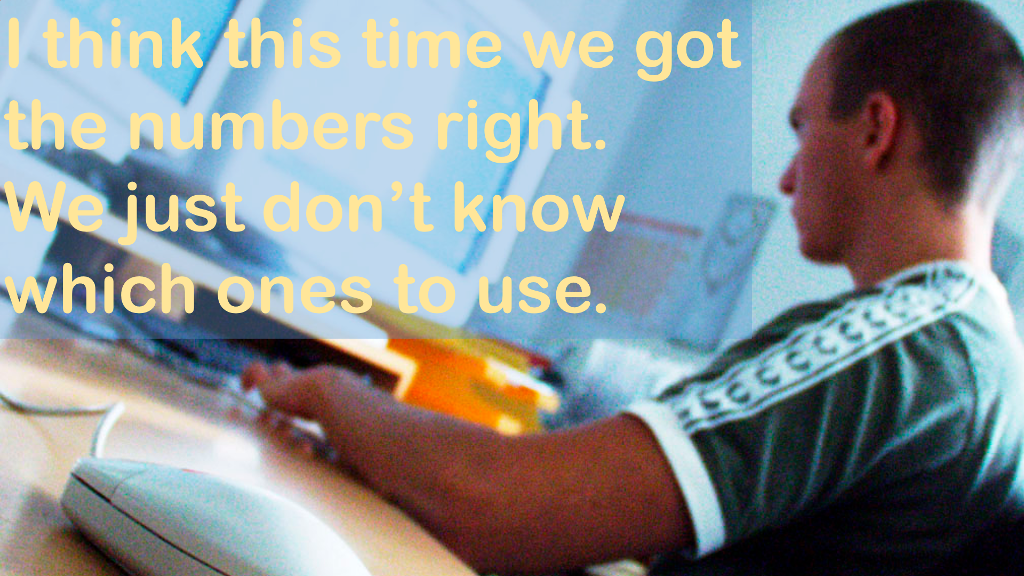 What are your KPIs, your key performance indicators in Marketing and P.R. qualifying success?
As a Chief Marketing Officer of a now bankrupt airline recently told me: "In Marketing KPIs are a smoke wall. Do you truly believe all those haters visiting your website are lovers? How can you distinguish visitors?"
They had all followers, all fans, all visitors – but not enough sales. Marketing is long term, make sure you're seen, together with P.R. looking after your reputation, that it is good, but in the end, if they don't steer sales and help to improve revenue, you can shunt their KPIs. Even "reputation" and "visibility" are only means to generate sales.
If you reach the wrong people, they don't mean anything. So what's your KPIs and are they clear? "The good ones in the little pot, the bad ones for your little crop".
And our tutor showed us how to tamper the statistical outcome in your favor by selecting what confirms the wanted result. I call that cheating your bosses…
Summary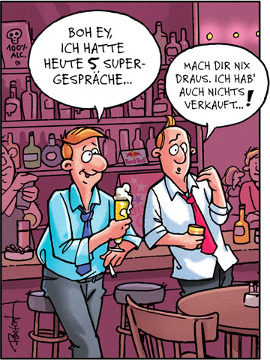 Talk to me if you are interested to discuss this. It's a complex topic and can (and does) fill books. But to boil it down, the rules of engagement are the same on- or offline.
KPIs were in use long before Internet and mostly used as misleading as I see those agencies use them. And there is a very strong tendency by those agencies to justify their overvalued work as valuable. So they try to tamper the KPIs and the statistics in their favor.
Who do you write for? What is your goal? How can you reach the customer, spread your brand message, stimulate sales and reputation? If you look at it "academically", you can spend your time analyzing your efforts to death and beautify the results to your liking or the one of your superiors.
Or you get things done, use two or three tools for analysis and make sure you understand KPIs and use them meaningful.
Sales will hardly work if you have no marketing, nor P.R., advertising and branding. But don't overdo it. And don't split them up, they got to interact and work together for a common goal. Revenue. Income.
Food for Thought
comments welcome!
1
- click to show Jürgen you liked the post