The last two days I learned a lot about cognitive dissonance resolution, all about Corona. As well as politicos lying into our faces!
"In the field of psychology, cognitive dissonance occurs when a person holds two or more contradictory beliefs, ideas, or values, or participates in an action that goes against one of these three, and experiences psychological stress because of that. According to this theory, when two actions or ideas are not psychologically consistent with each other, people do all in their power to change them until they become consistent." [Wikipedia]
Protective Masks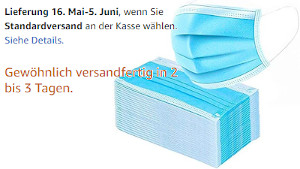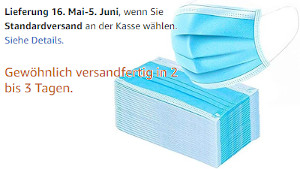 The most prominent example is the issue about face masks. At first, the politicos in Europe said, face masks don't help, so they are useless. Now Austria requires the use of face masks in public. While I had looked unsuccessfully for such before that news surfaced, I boosted my efforts. Fact, in Germany no masks are available – neither in pharmacies nor anywhere online. In eBay or Amazon, masks can be ordered for delivery between end of April to June or July. At premium prices and shipped from China. The principle of hope? Or Cognitive Dissonance Resolution?
That includes reusable face masks made of cloth to insert "cellulose" (soft tissues), which I did not find any available at short notice either. Media keeps reporting about small companies making them, but unable to deliver to market demand.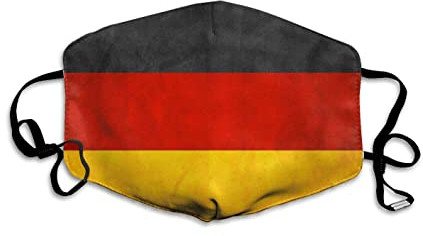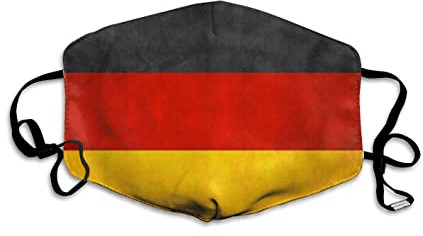 There is a warning, which I am not sure if it's fake news or true, that all face masks delivered to Europe are seized and redirected to hospitals and medical warehouses. Fact is that in Germany pharmacy whole-salers are banned to sell masks to the public. Media explains how to do such yourself. So what about German Minister of Health Jens Spahn thinking about doing like Austria? Where do the Austrians get enough face masks? The Austrian Retail organisation expects a daily need of four million masks, but the markets are virtually plundered, prices exploded to 1€/mask, from 3-7c before the crisis. Cognitive Dissonance Resolution in Corona times?
Mass Testing
Next is mass-testing that experts say are a requirement to lift the quarantine. German Robert-Koch-Institute as the advisory to the German government restricted testing to semi-confirmed cases. On demand testing in case of fever and coughing is no test-justification for German public.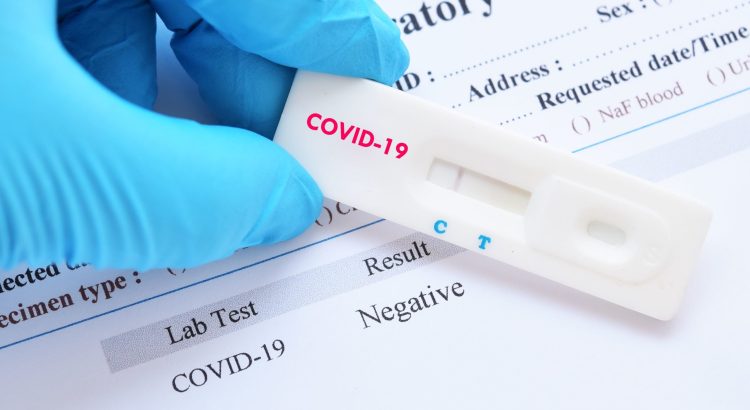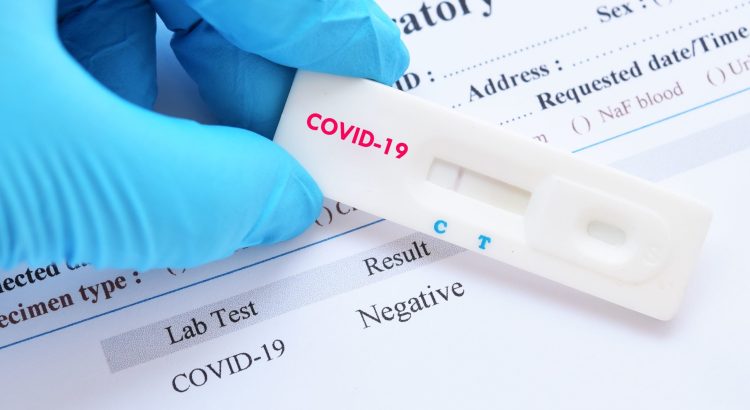 Yesterday an interview headlined German main news channel Tagesschau. If we keep up the quarantine to flatten the curve, we talk about a seven-months quarantine! Confirming that the same time that economy cannot sustain that long a quarantine. And laboratories cannot provide enough testing capacity for all +80 million Germans. Cognitive Dissonance Resolution in Corona times?
The only practical solution would be self-tests.
Lockdown, what lockdown?
Sweden's unusual response to Coronavirus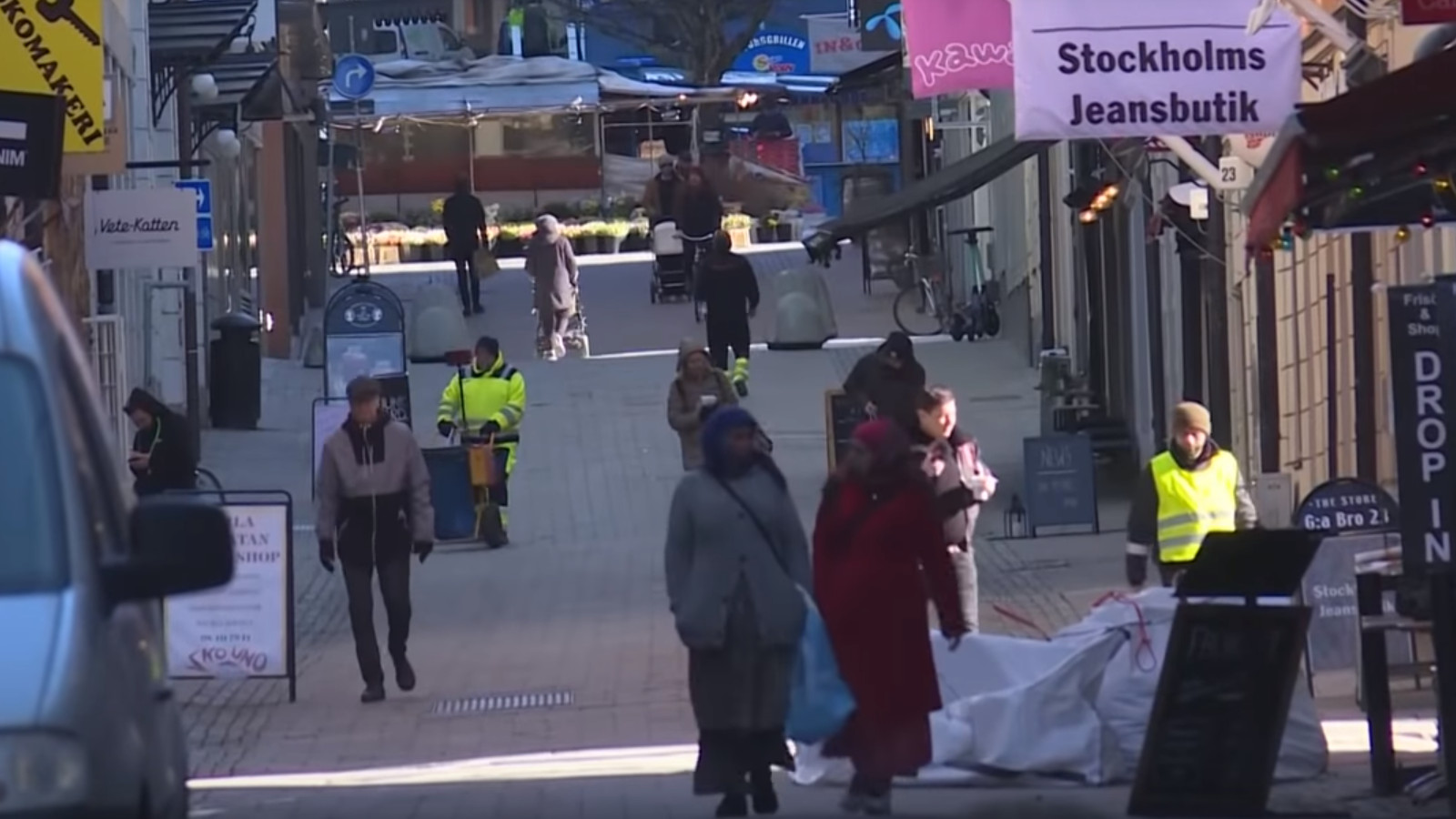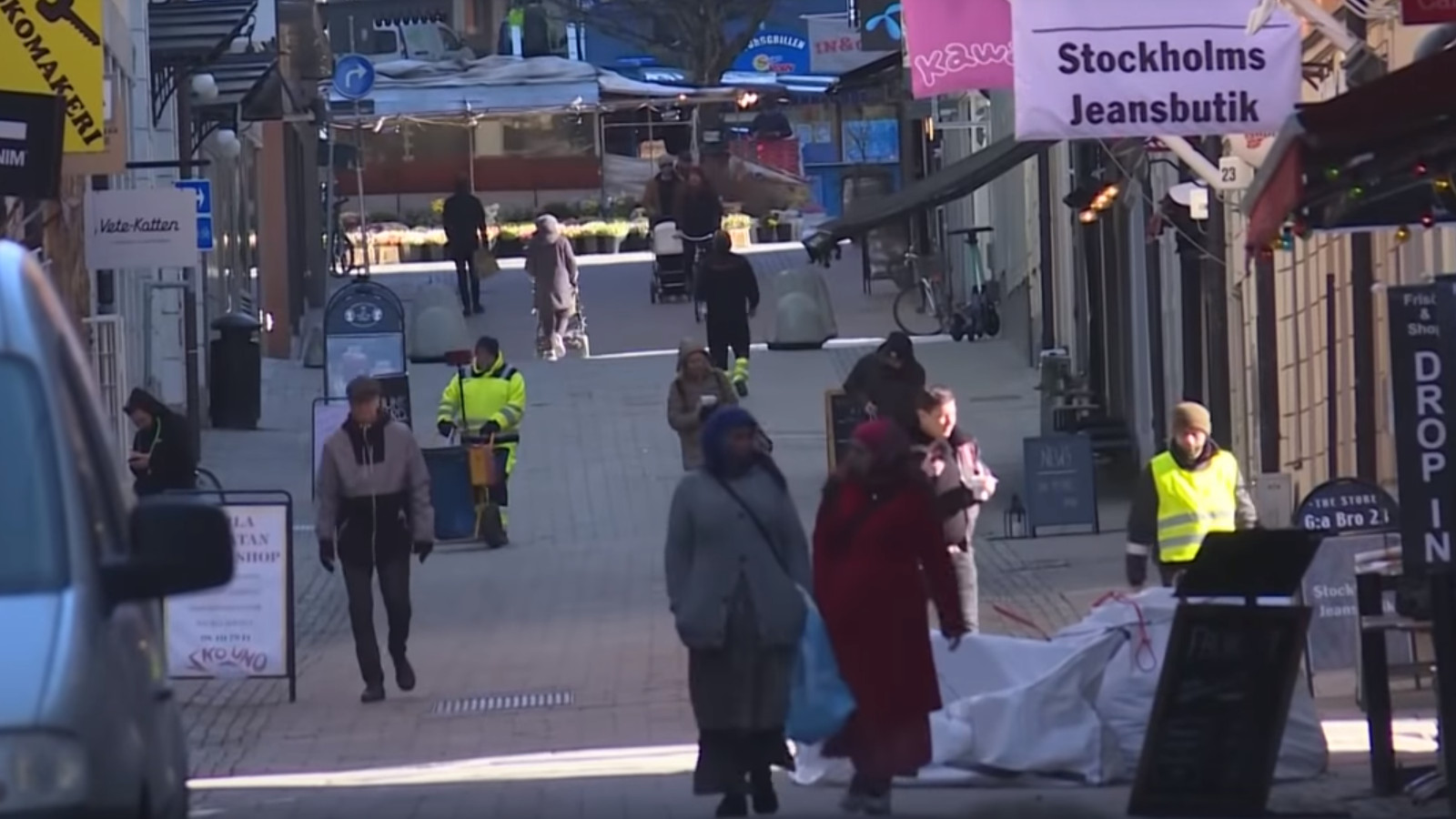 As BBC and other media reports about Sweden, given the above impossibilities of the "solutions" suggested by most politicos and medical agencies, Sweden tries a different way.
German newsies explained a bit better than the BBC report. In summary, Sweden understood the need to raise immunization in the general public to 60-80% to overcome the crisis. And while they also see a necessity to flatten the curve, they also understand the need to accept that the time of containment is over and we must learn to live with it. So they call for quarantining the population at extended risk, namely the elder and people with pre-existing illnesses. Most of the others will encounter only very mild symptoms. The few developing severe symptoms must then be treated using the existing medical facilities. Only if the development threatens to exceed the medical facilities, quarantines may be used to flatten the curve.
Flatten the Curve – Don't Stop the Pandemic
German virologist Jonas Schmidt-Chanasit has been reported days ago, what made the news today again: "100 percent protection is of no use to anyone. […] That is why Germany must now concentrate on the essentials, namely protecting those who are particularly at risk in health facilities."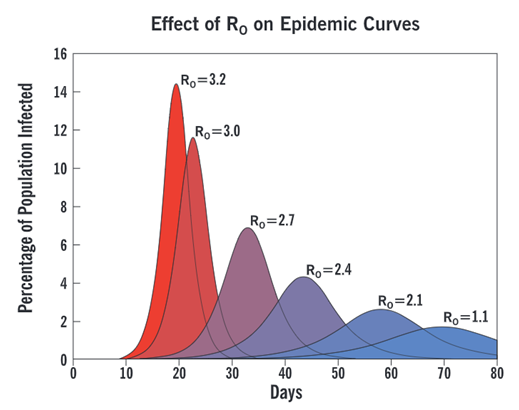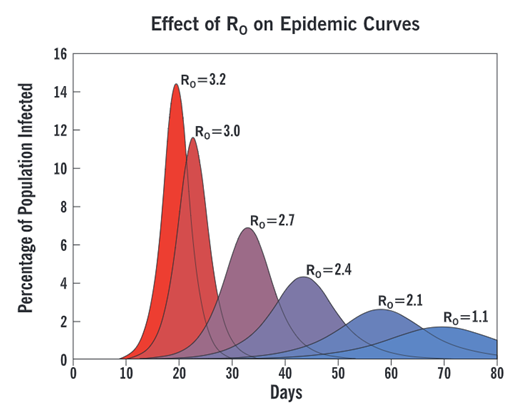 And there is a really excellent article on FiPhysisian about the reality behind flattening the curve and why it's not about stopping the pandemic – the chance to contain it has been missed for good. So after a first, temporary quarantine, the need is to not to stop but to slow down the pandemic. Also known as #flattenthecurve. So how about copying the Swedish approach? But politicos keep their blinders on and focus on quarantine and to stop the pandemic that they allowed to spread beyond containment. Aside other Cognitive Dissonance Resolutions in Corona times?
Tour Operators Strategy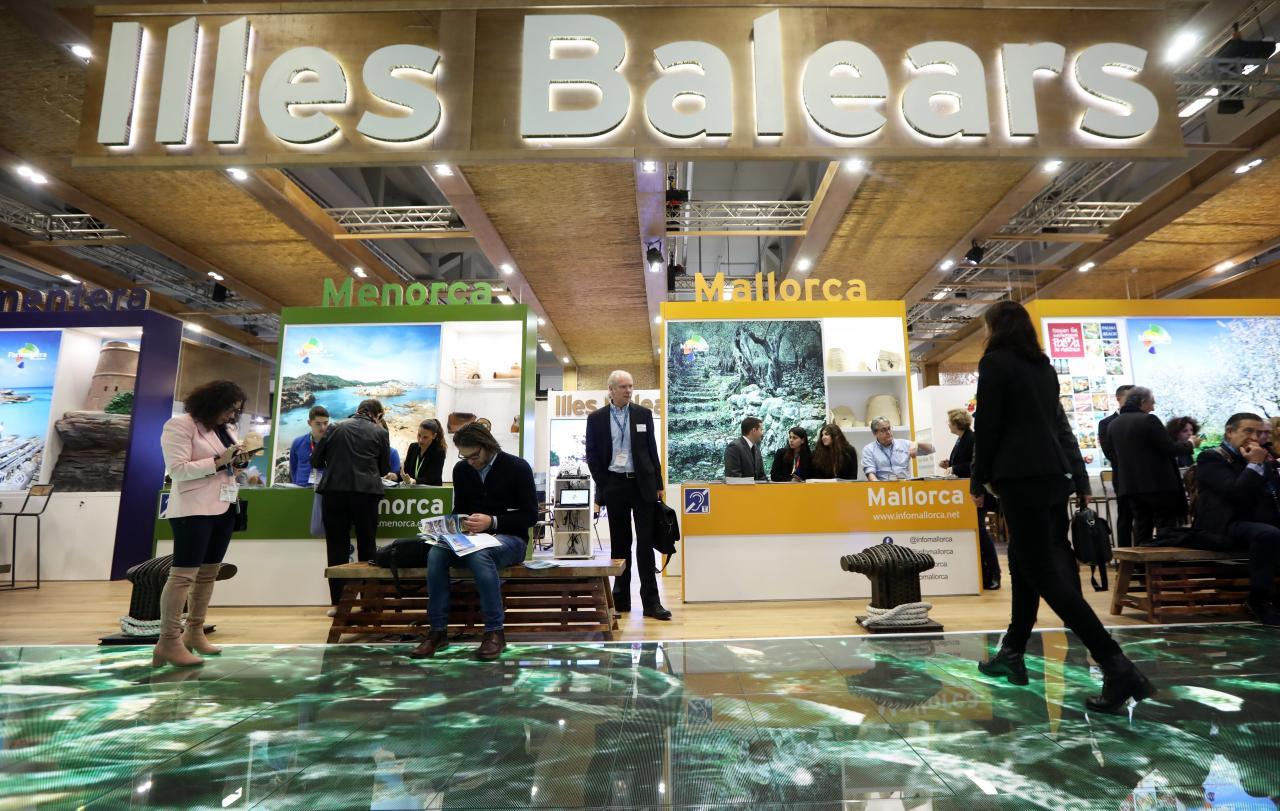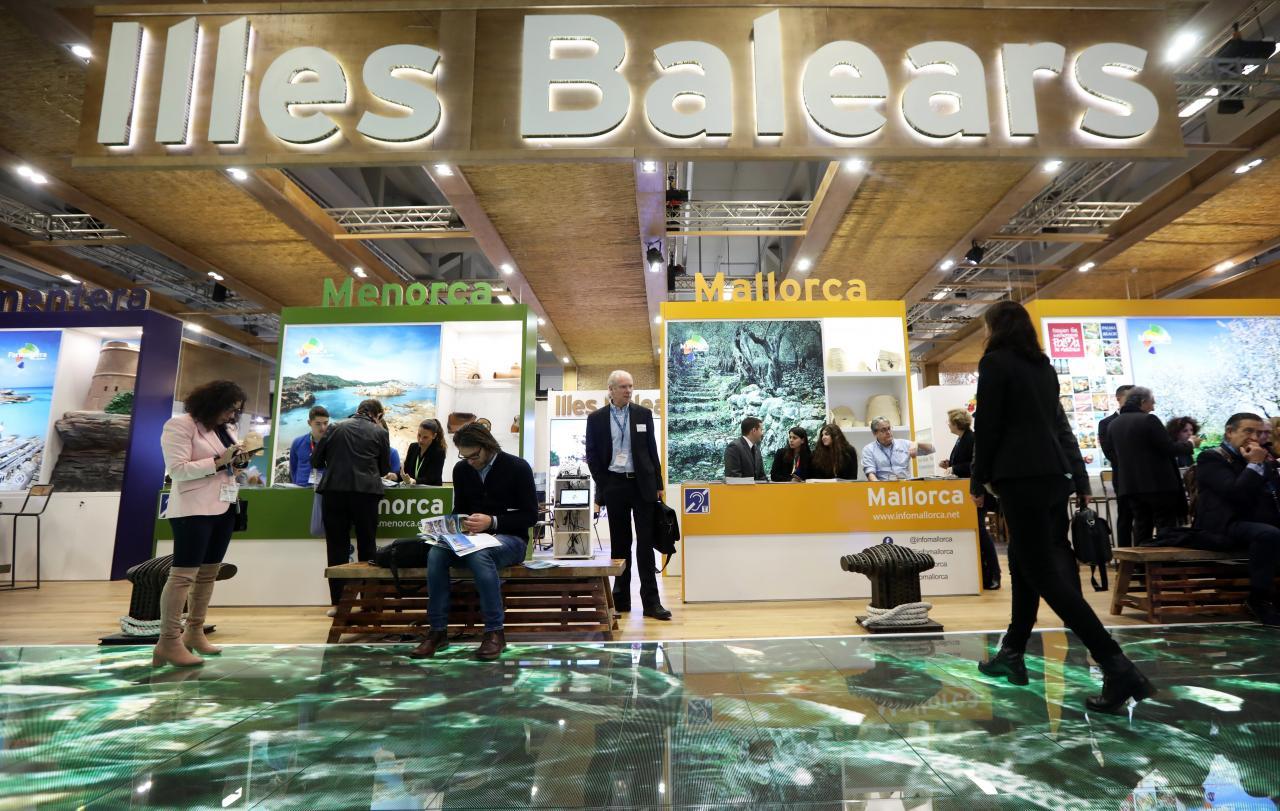 Speaking to Flight Purchasing Managers of several tour operators, they expressed that they will focus on pre-crisis high density destinations. Like Mallorca. See how that recovers, then slowly spread out to secondary destinations, secondary large airports. Regionals? Forget it, too risky! They will only recover if someone pays for it.
Chatting with Enzo Zangrilli, he expressed his believe that the TO's should be proactive part of this process. There will be many aircraft available for wet lease. He believes that medium Airports across Europe can be used by TO's and ACMI operators to restart flights to known touristic destinations to Croatia, Italy, Spain.
Wishful thinking? It will boil down again to "who takes the risk". And even if the aircraft is available, it comes with a cost and you must fill it up. TO charters live off the fact that the aircraft is full. And tour operators have learned to leave the risk to the airlines. Part charter, individual seat sale, etc. I expect a strong change in charter risk management. Which airline will risk to fly empty?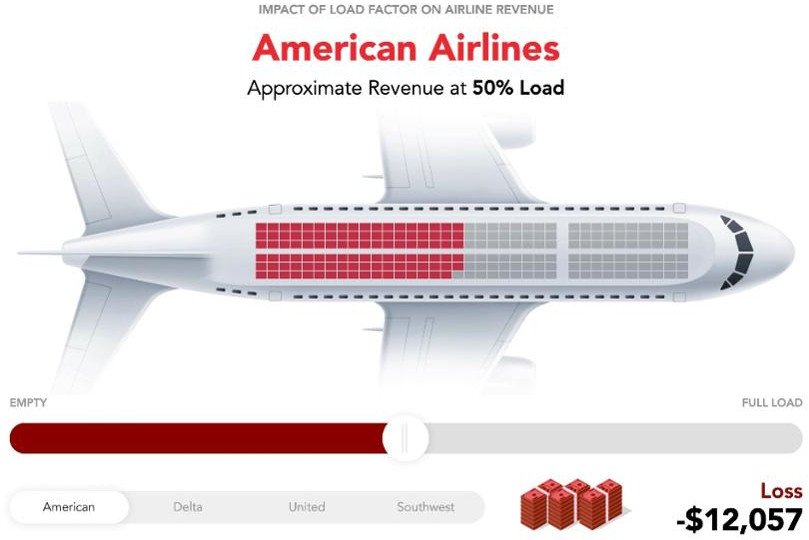 There was an interesting article on load factors on Forbes.com about the real cost of empty flights. A major issue the report failed to address is the fixed cost. For American in the pictured example from that article it might be "cheaper", respectively less loss making to fly that sector than to keep the aircraft grounded. Aside that, airlines will recover slowly too. Given the suddenly very big aircraft and the business models focused on load factors needed for break even of 80% the only strategy for the large carriers will be on "speedways", high volume routes that might work out, even while most people are busy recovering their lives and don't think that much about traveling.
Timeline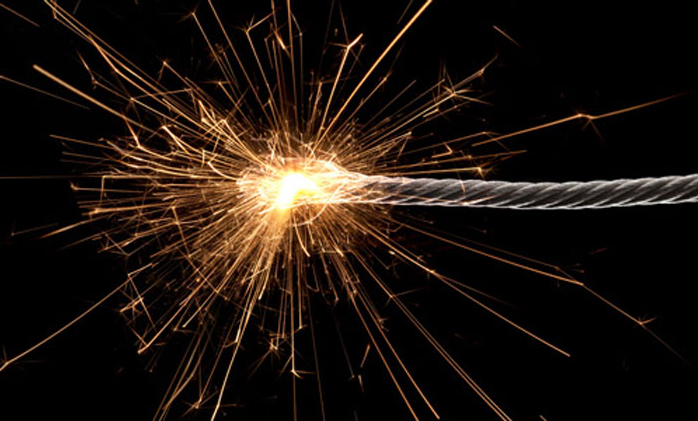 In yesterdays AviaDev webinar, the time to recovery for regional airports was a recurring question. The majority of attendees (mostly regional airports I believe) expect a recovery in 2021, 2022 and more than 10% even later. But there is also the expression that they themselves will not travel very quickly. Cognitive Dissonance Resolution?
As I had mentioned before, travel managers have expressed to restrict travel until a Corona-vaccine would be available. But the question that came up two days ago makes sense. How many people will vaccinate? In Germany, the vaccination against the "ordinary flu" is down to about 35%. And can we wait in quarantine until either we reach a natural immunization of the necessary 66 to 75% experts require? Or until the vaccine might be available in 12-18 months? Cognitive Dissonance Resolution at its best.
So as I mentioned before, while we must #thinkpositive, we also must remain realistic. And we cannot expect regional players to recover as quickly as the large airlines, airports, tour operators. Are you prepared? Or do you dream and get lost in Cognitive Dissonance Resolution?
Aviation Lobbying
Days ago I asked where our lobbyists are? To date, I fail to see any publicity even on their websites about strategic scenarios to exit quarantine and recover economy, business and in turn: travel and aviation.
And we must gain the support from the Political PTBs and make them understand that the time of aviation bashing is over. They finally must be made understand that aviation is a vital mode of transportation. If they are not completely blind, they should be able see the impact if there are no flights. If. A big if. Cognitive Dissonance Resolution in play.
Summary
Since learning about the Swedish strategy, it does make sense to me. Flatten the curve. But let the ones that will likely have milder symptoms roam around, spread the virus and the immunization. Protect the risk patients by quarantine. As they do not allow visitors to nursery homes. What leaves me with a personal problem though. My mom lives alone, is 84 and just returning Corona-free from a long cruise to stay with us. Once we lift quarantine – not every elder or risk patient lives in a nursery. Since my stomach surgery where I lost my spleen as "collateral damage" my immune system is weakened and I am a risk patient myself. So I'm likelier to become one of those more severe cases. Nevertheless I think this is the most reasonable approach. As usual:
Food for Thought!
Comments welcome
1
- click to show Jürgen you liked the post