Status Quo
Airbus announced to reduce the monthly output of the A320 fro 60 to 40 aircraft, citing problems handing over ready aircraft to their customers. Aircraft being parked at Rostock Airport (RLG).
Lufthansa announced their fleet changes, retiring (decommissioning) mostly large aircraft like A380s, A340s and 747s, but also 11 (out of 62) A320s.
— and so on, and so forth.
Aside such news articles it is rather difficult to come by good, hard data about how Corona impacts the industry on a global scale. On LinkedIn, I received a graph by The Air Current.
The Air Current Graph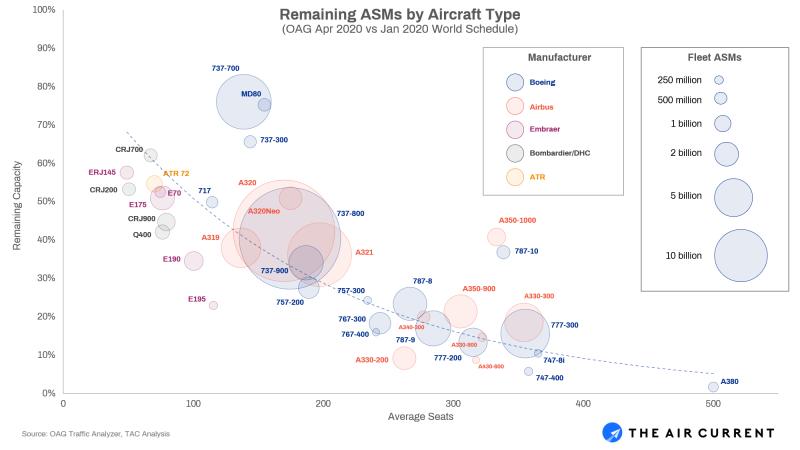 Having discussed those numbers in a conference call, it seems that there are some interesting factors that impact that graph.
Freight Use + Repatriation Flights
Many if not most of those seat miles are repatriation flights as well as passenger aircraft transporting freight! Those are and can be only temporary remedies. In Germany, Condor recently published their foreign farm help shuttles, now the Polish state-owned PGL owning LOT and most Polish airports cancels their rescue-takeover of Condor. Likely the end of that tradition-airline.
Large Aircraft (Twin-Aisle)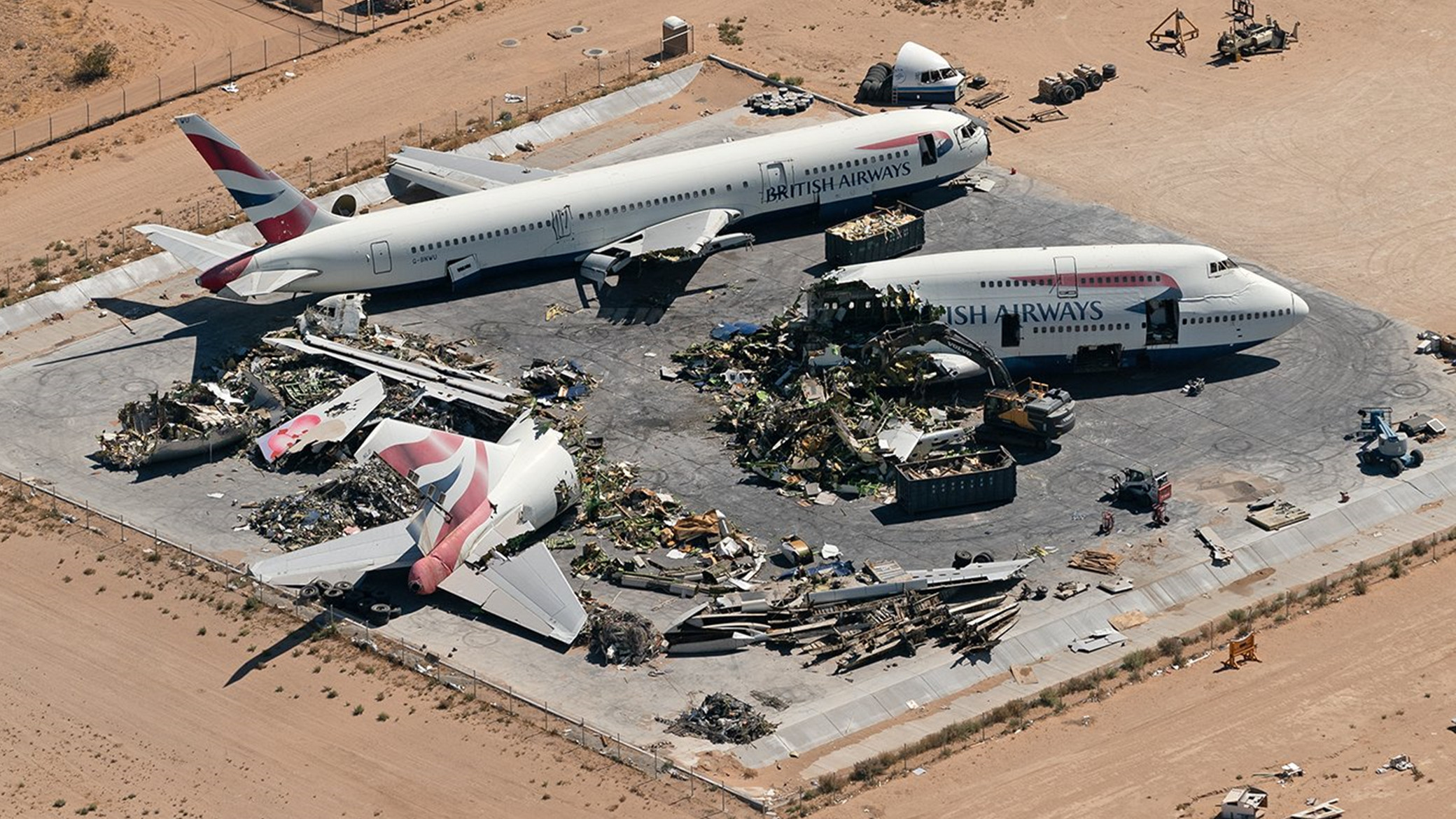 Very visible is the mass grounding of large aircraft. The Airbus A380 is already no longer built, now airlines retire, decommission that aircraft in large numbers. Flightradar showed quite some of those aircraft being flown to the scrap-yards, also called aircraft graveyards. The same applies to many 747s, not being "parked", but decommissioned. The same fate even seems to hit the Boeing 777. Coronavirus also seems to seal the fate of many Boeing 767. For all those aircraft, more than 80% are grounded – many of which are being decommissioned for good.
Midsized Aircraft (Single Aisle)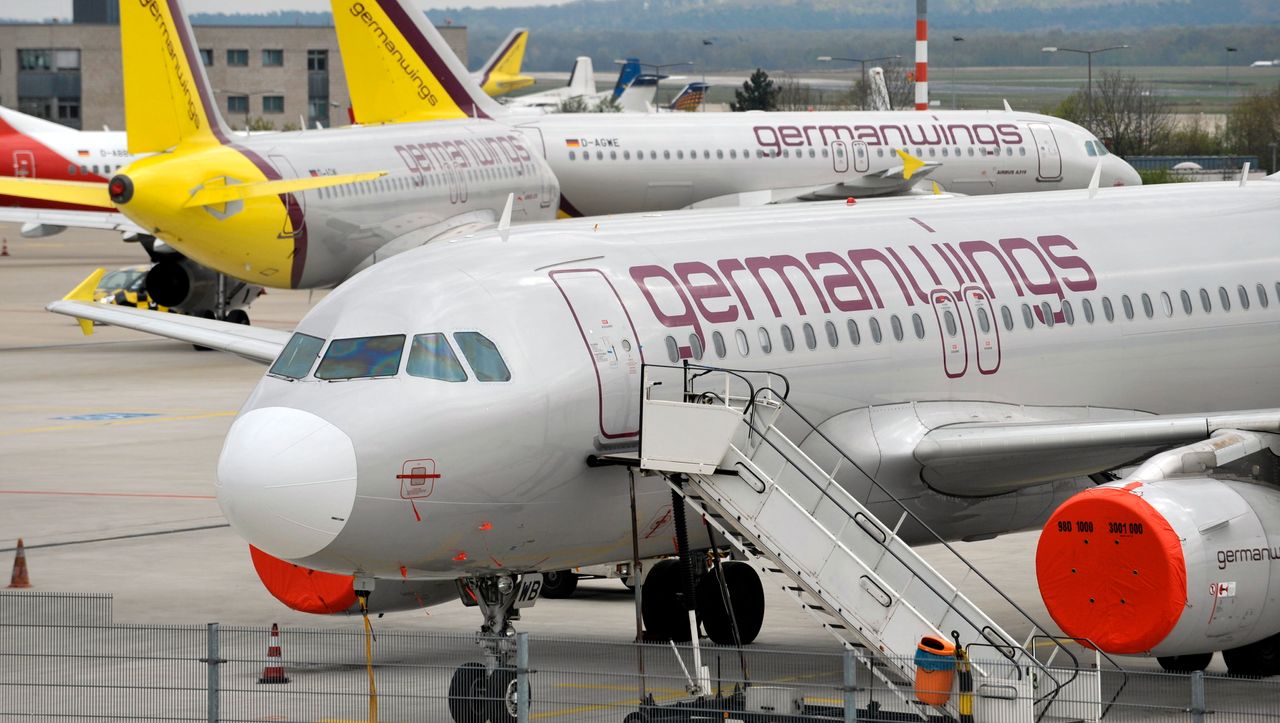 Coronavirus also seems to seal the fate of many 767 and 757, though American Trans Air seems to have a sound business model for the 757s; an excellent aircraft that might have been the saver bet for Boeing to upgrade instead of the old 737-frames. With Lufthansa not just grounding, but decommissioning not just 11 A320, but also the entire Germanwings with 23 A319 and 10 A320. Reflecting their managements disbelief in the post-Corona market for that aircraft. Boeing had already shelved the production of the new 737MAX and seems to have also trouble to handover the currently produced ones to the intended customers.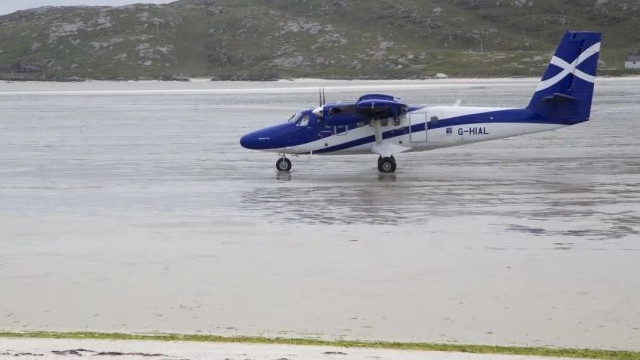 What stroke me odd was the Embraer E195, showing 75% grounded, as well as 65% of the E190s. Both very good aircraft. But very few, large operators grounding their Embraer fleet in favor or their Boeing/Airbus operations seem to have resulted in their large groundings.
Generally, the regional sized aircraft with below 150 seats (below A319 or 737-300/700) by the time that graph was compiled operated still 50% of their pre-Corona regional services.
Outlook into the Crisis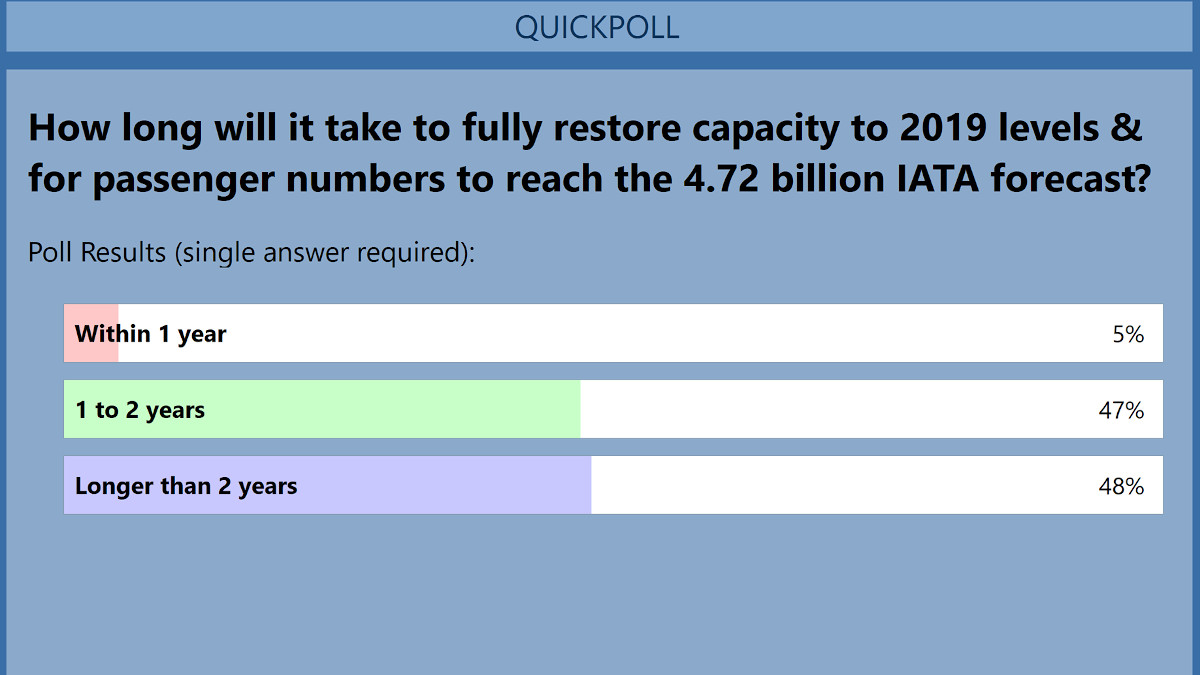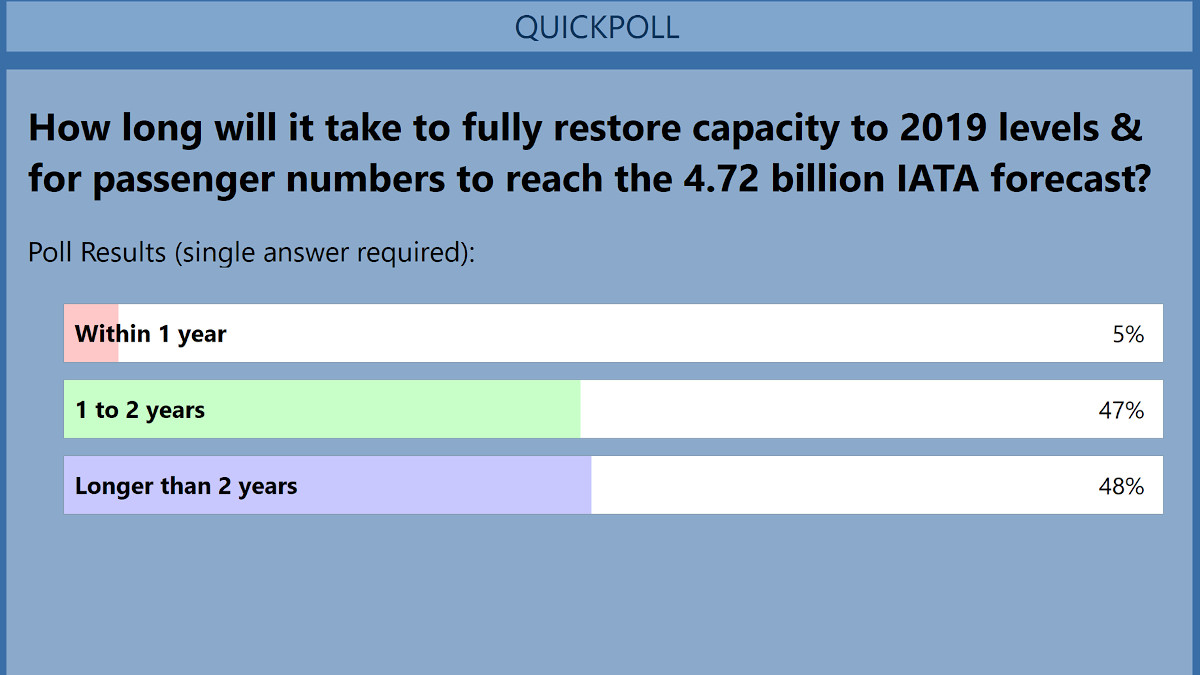 Optimists outlook is a two-year return to "normal" (AF/KL). Flightglobal headlines Global airliner fleet returns to 1990s levels, John Strickland writes on Aviation Week For Airlines, The Shock Has Just Begun. At the same time I see and here seasoned airline and other aviation manager expressing an ongoing cognitive dissonance on a surprising level. It's beyond my understanding how anyone can vouch for unsecured credit by demanding vouchers when we don't know, if those airlines, cruise companies, etc. will survive. I expect a large number of claims against governments, where such vouchers are legally made normality. Anyone expecting a quick recovery, think again. And yes, that includes people like IATA chief economist Brian Pearce. I consider it a dangerous, if not criminal belittling of this crisis.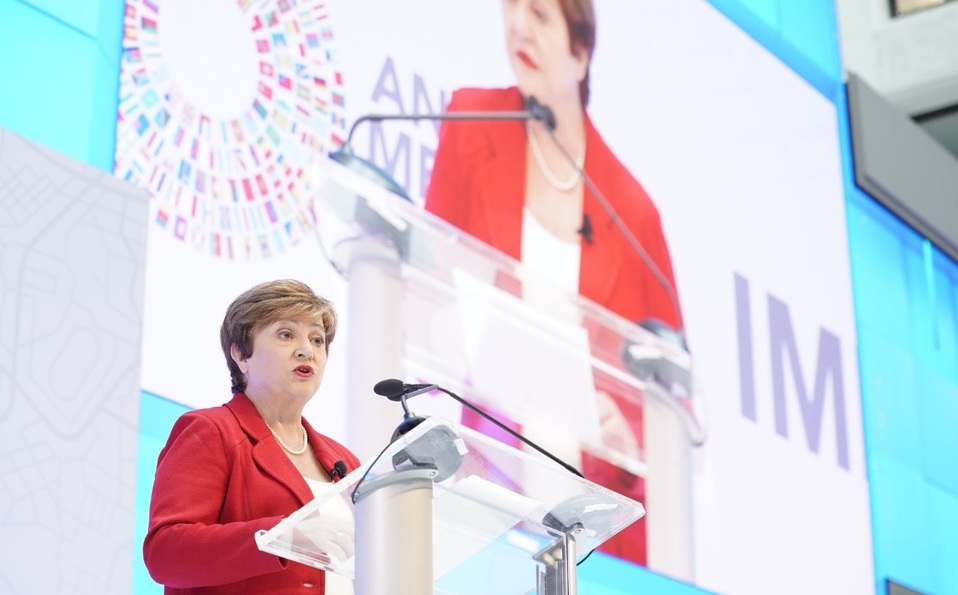 As outlines in my Corona Papers, IMF Managing Director Kristalina Georgieva warns of the worst crisis since the Great Depression 90 years ago!
And while optimists still hope for a quick recovery and flights to recover even within this year, realistically we must expect worse. In many webinars and discussions there is agreement by seasoned professionals that this year and likely next, maybe even beyond we will be living in crisis mode.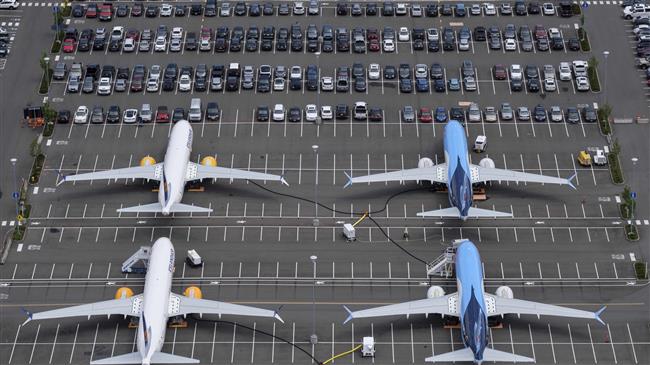 Now Flightglobal headlines that Cash reserves give Boeing 10 months of breathing room. The MAX-grounding came at the worst possible time for them. Thinking about their intended acquisition of Embraer, there are already news in the media questioning the value of Embraer in the time of this crisis. Does the deal make sense at all? Not in my opinion. Airbus published reduced A320 output and many of the ones rolling out of production being parked at airports like Rostock (RLG). Until they can be delivered to clients who want them. Clients who can afford to pay for them within the crisis.
Overall, which aircraft will be shelved, either by the airframe makers or by airline and especially aircraft investment companies' demand.
The Beginning Recovery
What they also agree upon is that whenever the recovery starts, the recovery will be slow and need small airplanes!
Passenger Groups
Operators + Leisure Travel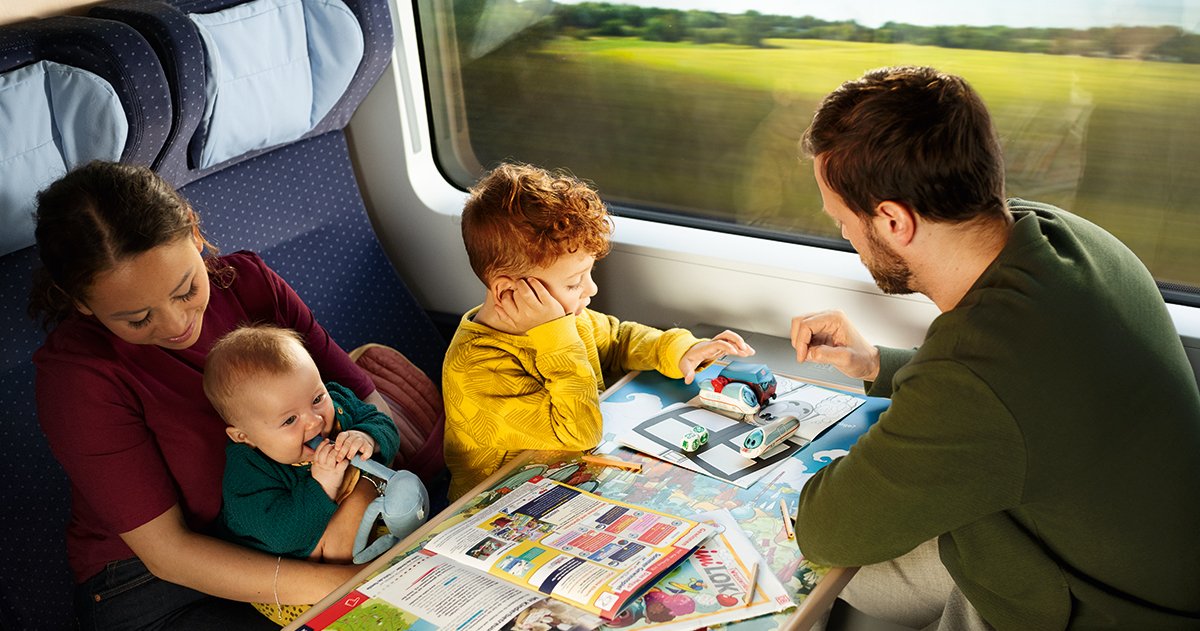 In a recent conference call, two attending tour operators flight purchasing managers emphasized a recovery on the basis of previously high density high volume routes. They emphasized that while VFR (visiting friends and relatives) will recover a bit faster, the "normal" traveler will be busy recovering their jobs and lives and income – they expect only very little demand for the typical vacation for 2020. And they, as tour operator flight experts raised a question: "Who will want to spend some hours in an airplane having the reputation of being a sardine can?" This will even impact the vacation travel in 2021 and beyond. There will be a revival of ground-based and localized travel at the expense of air travel. It will take time to recover from that blow.
Business Travel
The same conference call had corporate travel managers and representatives of two different business travel management companies (BTM, corporate travel agents). They expected an even more restrictive point of view. Corporate travel managers have for years been made sensitive about their responsibility for the well-being of their travelers. So now they fall-back to what they have been taught, now they will restrict travel to the most needed, qualified as important cases, until the traveler can be vaccinated against Corona.
The Immune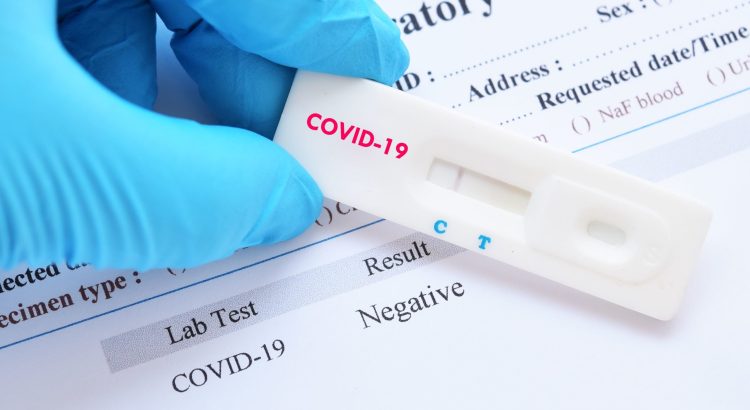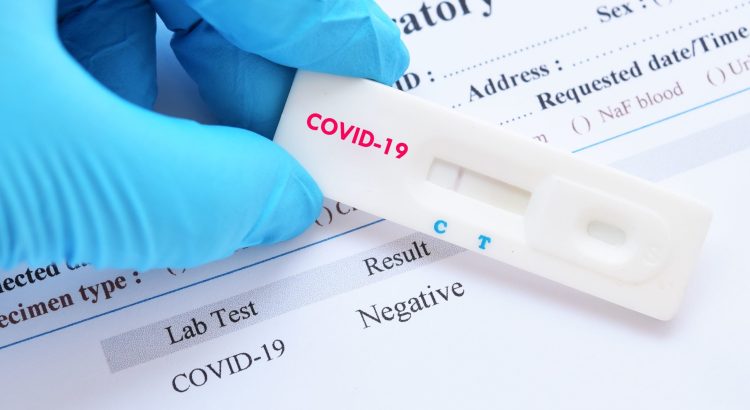 An exception the BTMs mentioned: Travelers who went through the infection and are such immune and noncontagious may be the first to start traveling again. But it was also consensus that a comparison to flu vaccination would be not comparable, after all the hysterics we went through.
Maybe some people won't vaccinate. But that will not make much of a difference about their reluctance to travel by air for a while.
Slow Passenger Growth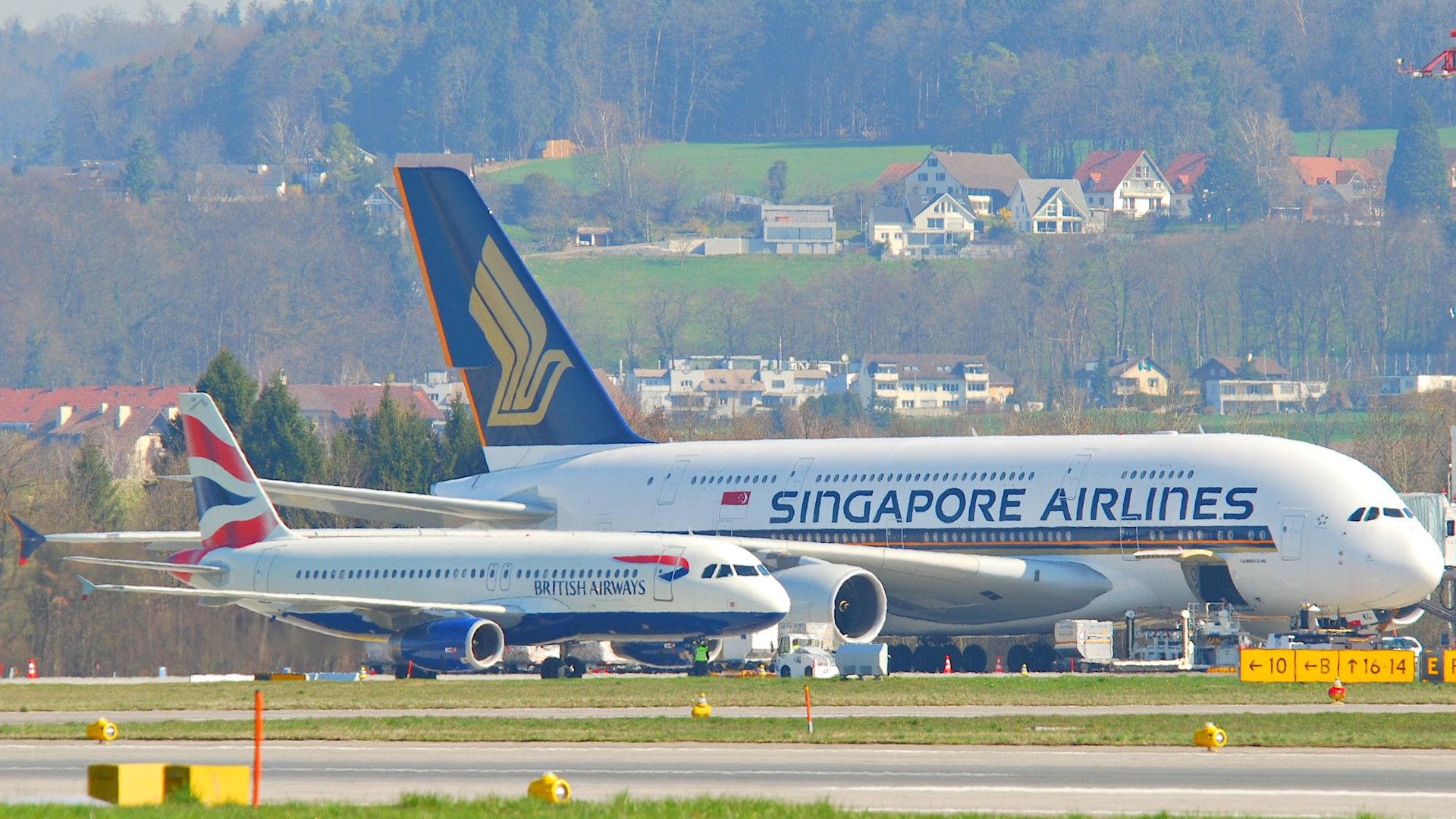 All this lead to the expectation that even on former high density routes, the use of B757, A321LR and such smaller airplanes may be the first routes to recover on long haul. Some very high density routes may recover using larger aircraft such as the remaining B747s or B777s. Where I see Emirates likely to stake their claims quickly, possibly even basing some of their aircraft out of country to serve remote routes.
Also on regional routes, operations using anything larger than a 150-240 seater (A320-family, Boeing 737s) will be very unlikely. It's also the signal aircraft retirements within the IAG group (BA, Iberia, etc.),
Long-Haul, Hub- and Connecting Traffic

As for the anticipated return in passenger numbers, except for the very high density routes like New York-London, airlines will start with shorter hub-to-hub-routes, like back in the 80s the availability of two-leg-connections between any two cities will be limited, three-leg connections again becoming quite normal. Expectation was also voiced that most operators will shelve most, if not all twin-aisle aircraft.
Given Emirates fleet of A380 and B777, it is expected that Emirates will expand by "round-the-world" services, connecting most of the long-haul/high-density-routes! That in turn will make it difficult for the other network carriers to cash-in on those routes.
Low Cost + Regional Aviation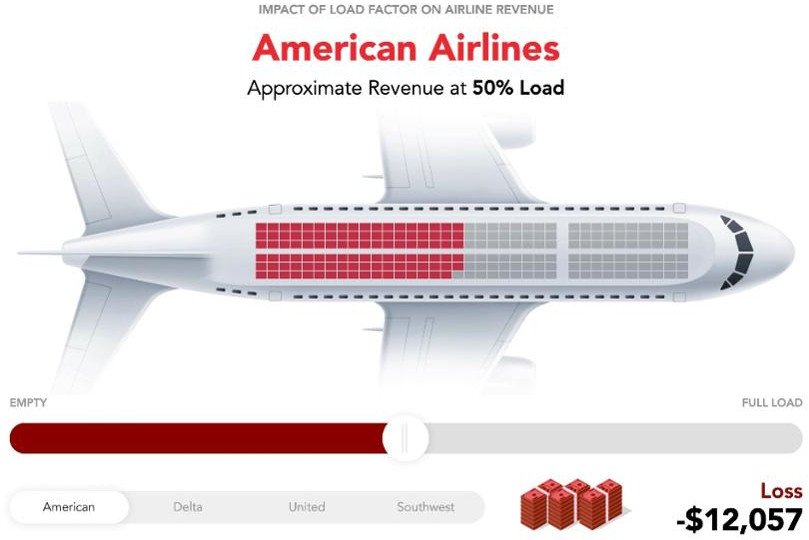 Given the expectation of questionable safety regarding load factors and demand for 150-240-seat aircraft, this will be a turning point for the low-cost industry. For a long time, I considered "low-cost" carriers (LCC) as a cost-sensitive regional aviation player. Connecting point-to-point without a focus on connecting traffic. As the fleets grew, the routes got longer, the LCCs started experimenting with classic concepts like GDS-sales, hub-services and connecting flights, etc., etc. As the classic airlines learned to adapt to the new competition. It was long questioned on conferences and other discussions, if you can still group LCCs, that dates back even to fierce discussions about the status of Air Berlin as a LCC.
But at least in Europe, the promising routes allowing sustainable services became scarce. And now the passenger growth evaporated, many routes will no longer be viable for the LCC on a "low cost". Will they increase the ticket prices? I expect so. In fact, I hope so. The number of tickets sold below the average cost per seat will shrink. Then the LCC will be "just another airline".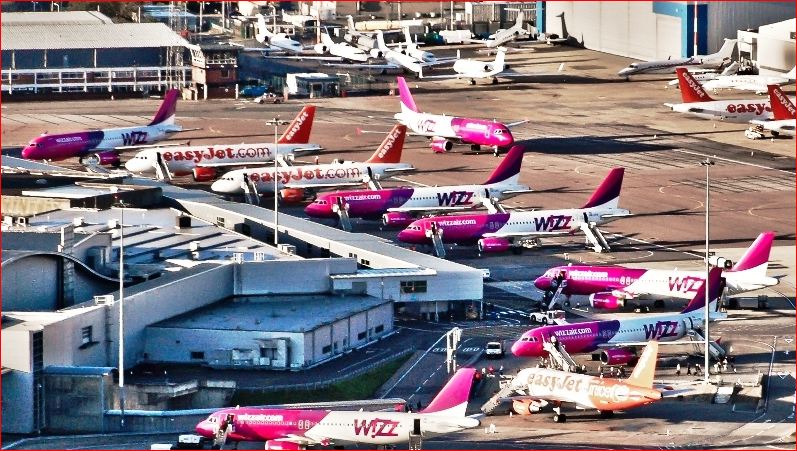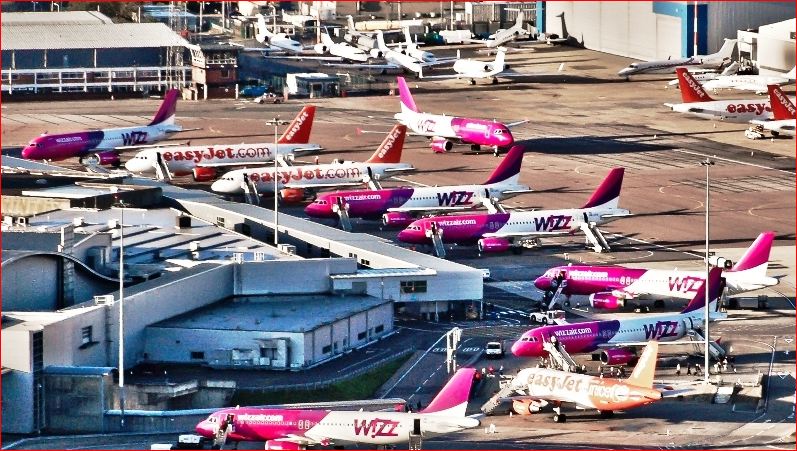 In most of the webinars, calls and discussions of the past weeks, the expectation was expressed that as regional flights were the last to be cancelled, they will be the first ones to recover. 150-240 seats are the domain of the former LCCs. There problem will be the very slow growth of passenger numbers post-crisis. Suddenly their "more seats" turn from benefit at full load into a severe challenge. Similar to tour operators, they will focus their recovery on the former high density routes. In a perfect scenario, they would slowly pick up speed. Realistically, they will rush it, risking a lot, flying below cost. How long they can sustain that must be seen. If aviation truly cuts back to traffic of the 1990s, the demand for flights served by 150-240 seat aircraft will be rather limited. A lot of Airbus-320- and Boeing-737-families' aircraft will be grounded for time to come. With a devastating impact to aircraft leasing companies focusing on those aircraft.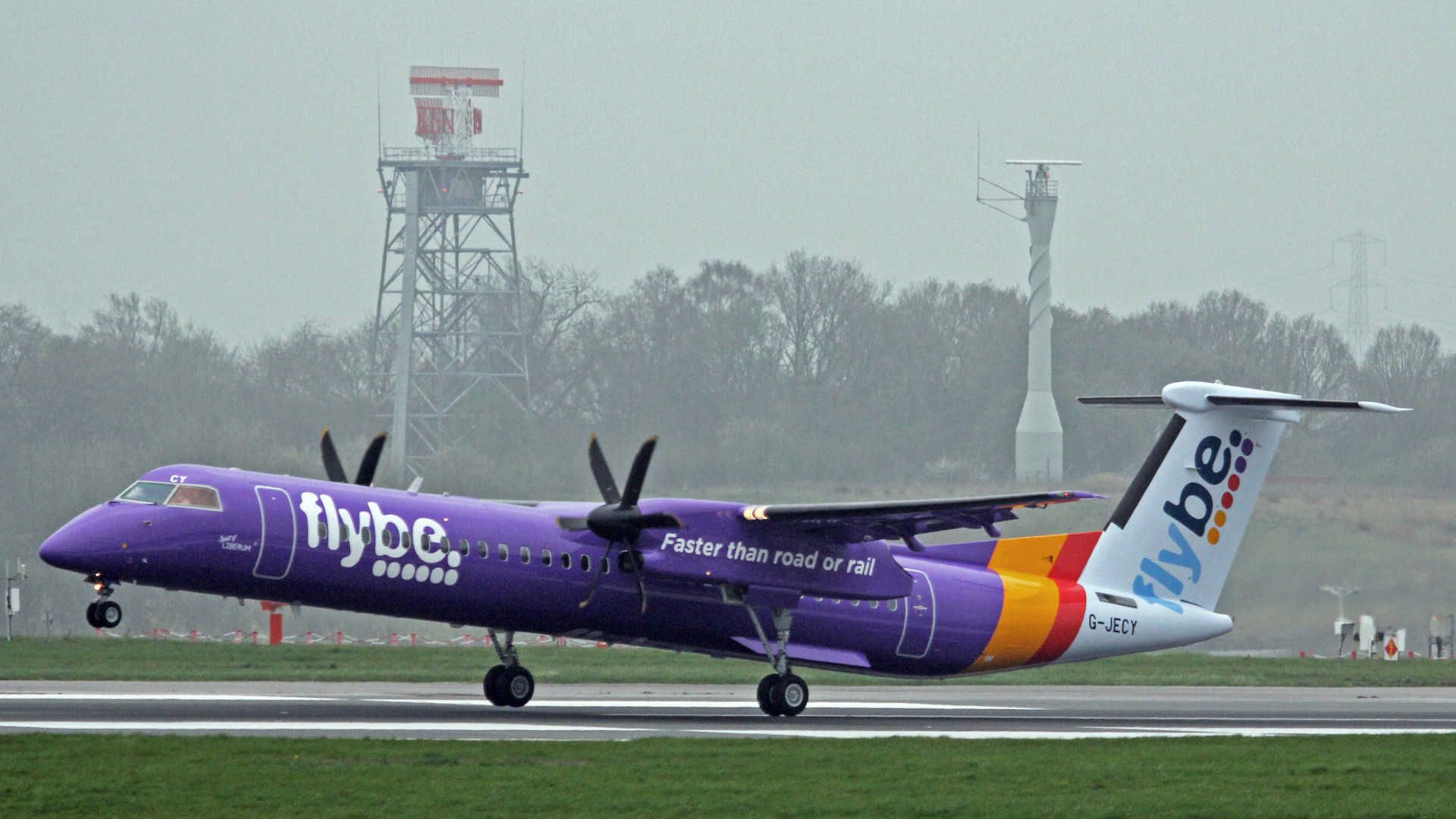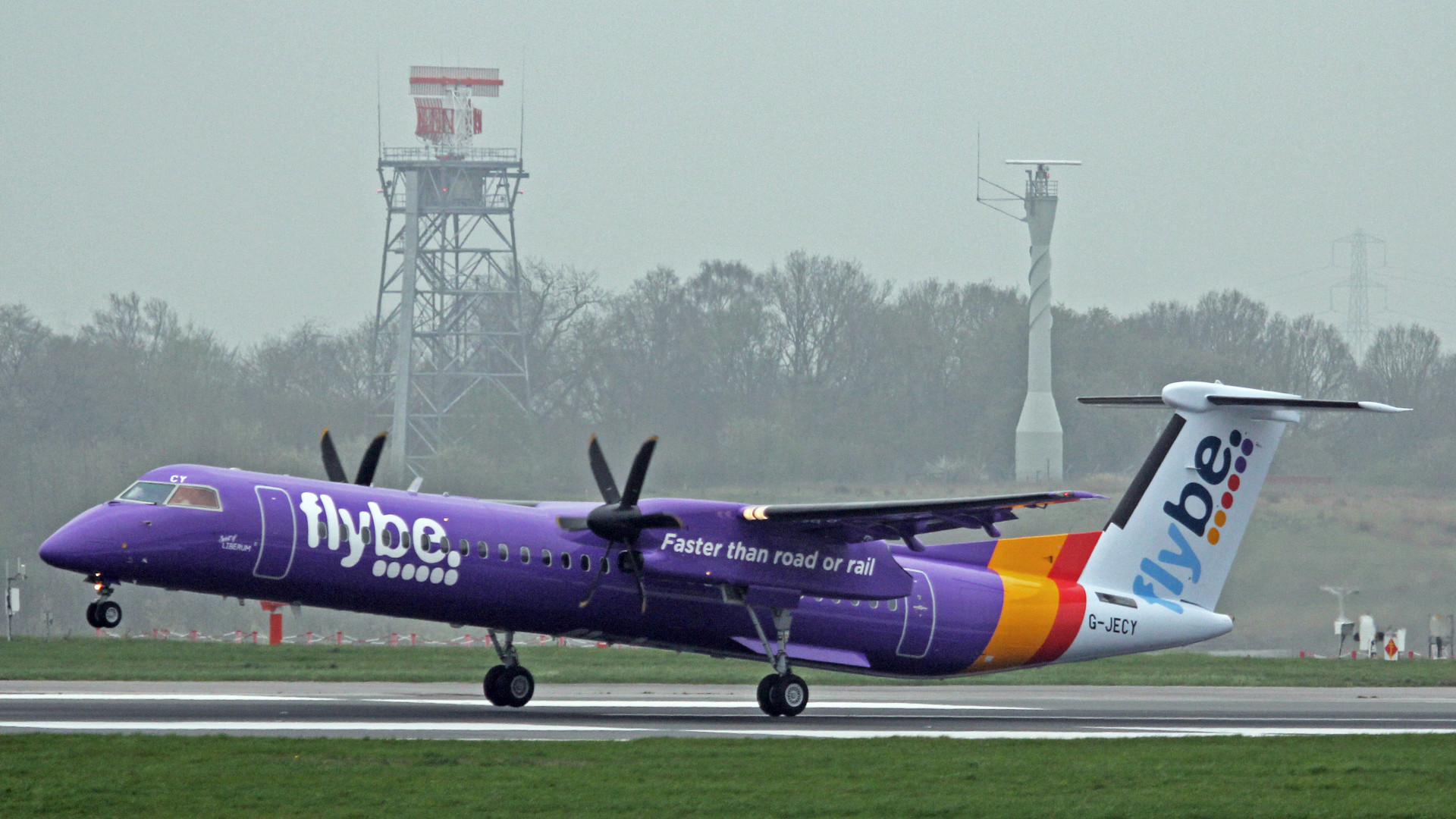 At the same time, while that would have been a perfect business case for FlyBE, the airline was (among) the first to shut down in the crisis, neither owners nor other stakeholders understanding the impact of the crisis to future passengers' development, nor FlyBEs value in a post-crisis. I expect other airlines operating the smaller aircraft with 50 to 150 seats to be the first to recover and be the winners in the immediate post-crisis.
Beyond Corona
Airlines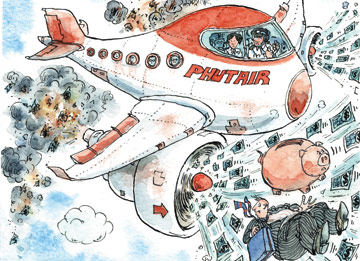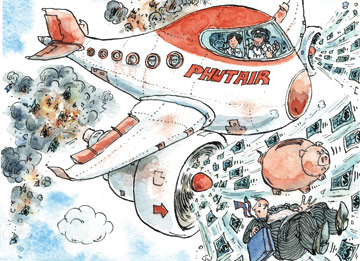 Pending question was if there will be enough consolidation to leave enough niches for the survivors. Or if the stabbing and fighting for routes will continue – with the pre-crisis effect on revenues and commercial sustainability of the air carriers. While we all expressed hope for the first, we all fear that airline managers will fall back into their old modus-operandi to focus on marked share and loads instead of revenue and profit.
Especially of concern are the LCCs, suddenly sitting on a fleet of too-large aircraft. Likely to push them in the market with low ticket prices trying to fill them up. Will they understand and be able to adjust their business model to a drained market? Ask for "sustainable" prices, covering the cost of operation of half-empty aircraft? If not, we will see them burning up quickly like a flash in the pan.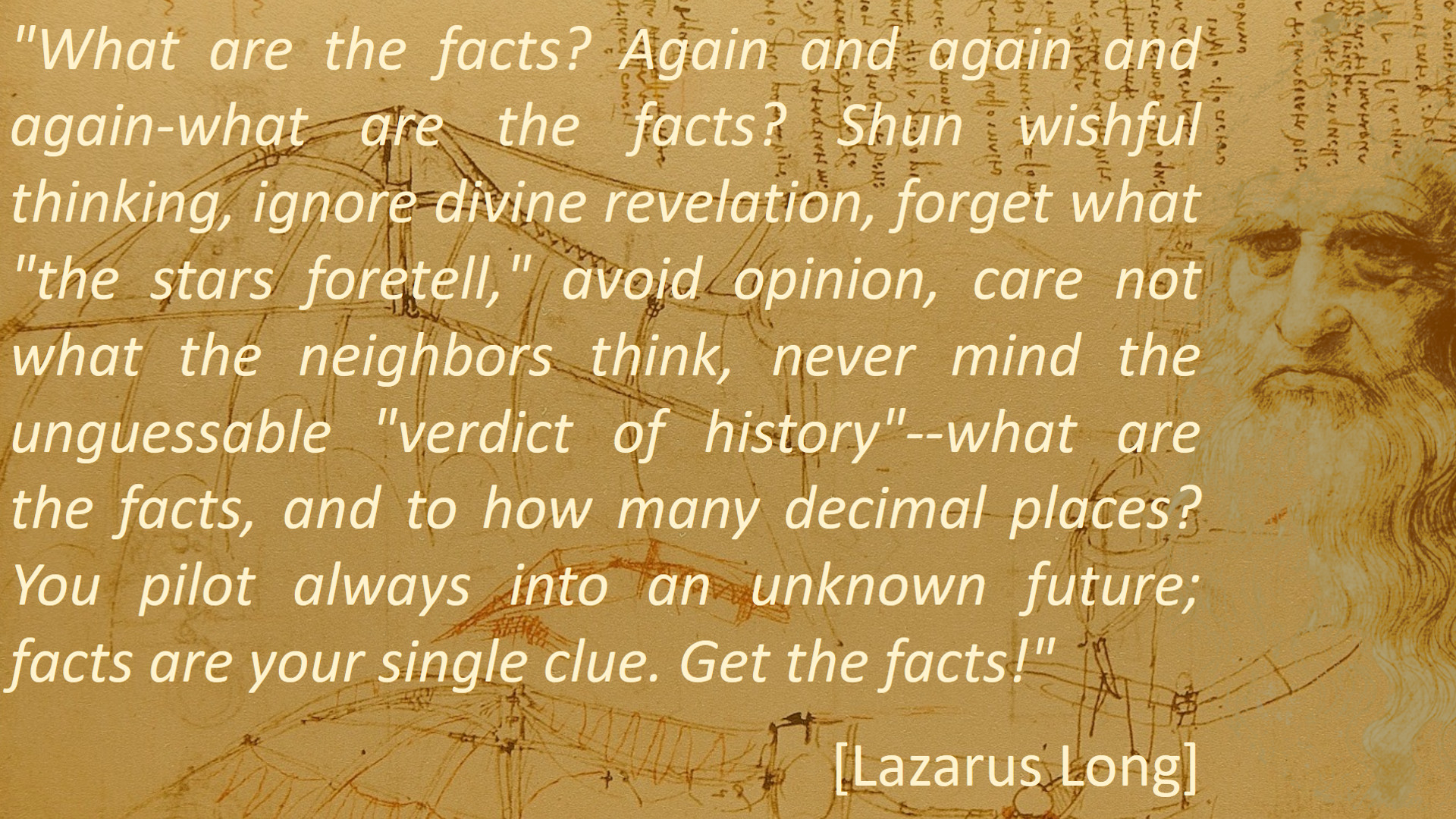 The recovery will be slowed down as "low-cost" models at the beginning will such pose high risk – low return, airlines will need to focus initially on low load factors but the need to create profit after the drought.
The recovery will also demand shrunken cost, fleets, etc. – also including a elimination of non-essentials, redundant developments with the teams associated to them. There will be very hard decisions. A lot of developments will be faced with the need to provide hard evidence on USPs, impact on profits.
Investors
Aircraft Investors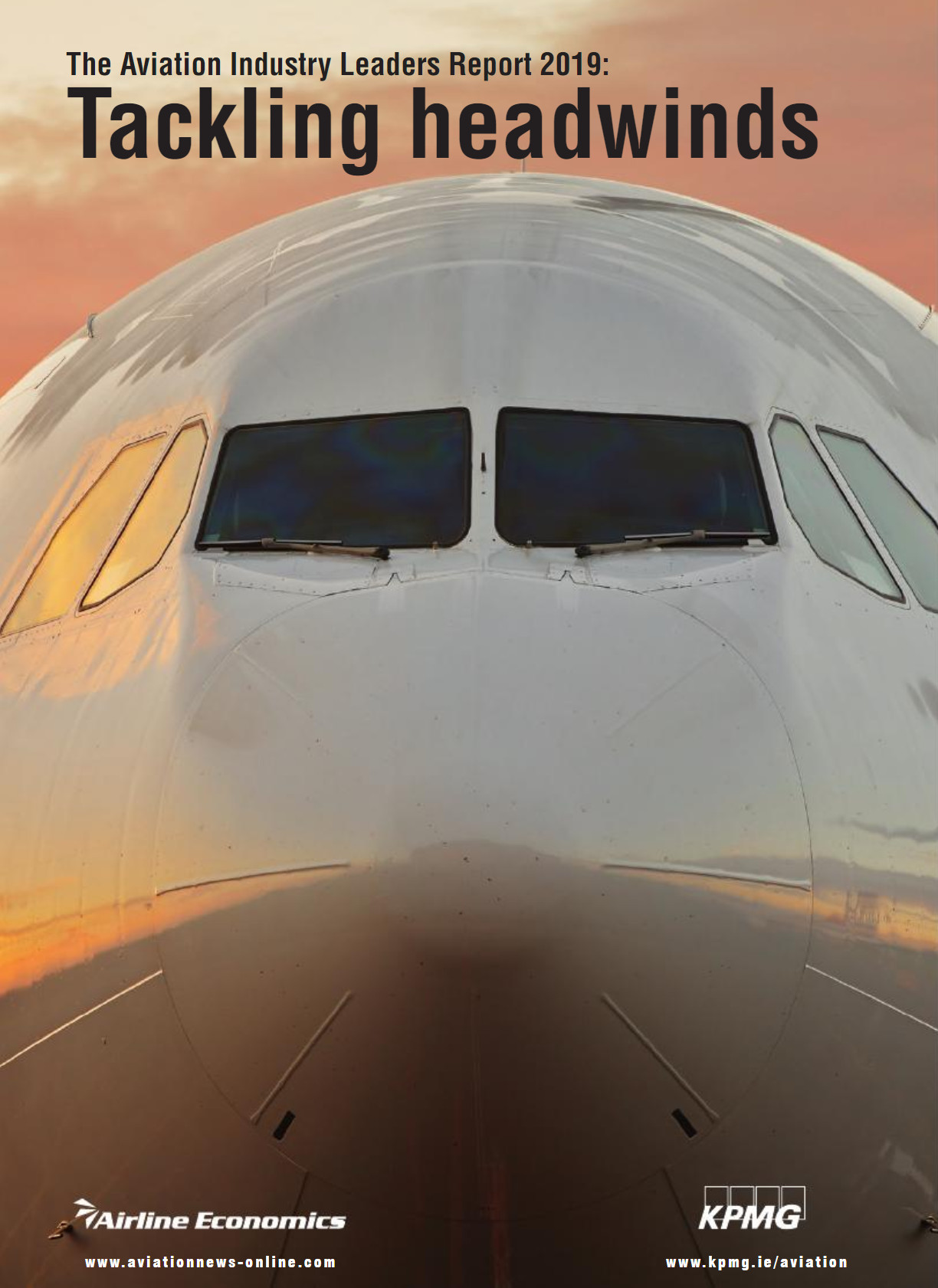 With KPMG, ISHKA and other professionals saying that the average return on aircraft fund investments to be around 4% pre-crisis, there have already been the large players as the winners, with many losers. There also was a focus on "me too", many smaller players, like banks or funds, focusing on the "safe bet" on more and more 150-240 seat Airbus or Boeing aircraft. It was always an issue that those aircraft were leased out to small start-ups, which failed, releasing it at lower return to other airlines, just to minimize the losses.
At the end of 2019 aircraft investors said they've been only surviving because of the grounding of the 737MAX. Now suddenly that entire market (finally) imploded. And despite a lot of "experts" expecting the market to recover quickly, all signs are on a slow recovery for that aircraft type. And while a factory new Airbus A320ceo was sold pre-crisis at a cost of 1/3rd of the list price or even less, there is now a fight at play that will turn that aircraft a burden for a long time to come!
What about larger aircraft? The A380 was the warning shot. First the production ended last year, now a large number has not only been grounded, but flown to known scrapping sites. The same true in the few weeks since start of the crisis for 747-400, 777-300 and other large aircraft that was expected to be entering the secondary markets – markets that suddenly evaporated and are unlikely to make it back any time soon. And now there are many reports like Blue Swan Daily's addressing the conflicting interests in the current crisis between airlines, aircraft lessors and investors. Everyone following the Saint-Florian's Principle about who shall take the financial repercussions of grounded aircraft.
Speaking to investors about investment in different aircraft with USPs (yes, I talk about KOLIBRI.aero), I was told repeatedly that they prefer those common aircraft models as they know what they are and everyone does it. So now may be a time where investors will recognize that doing what all others do is (and always has been) a paved road to disaster.
Holistic Investment Models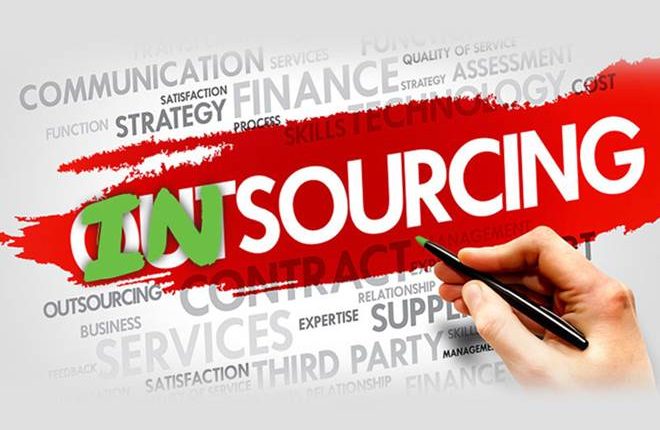 Speaking about KOLIBRI.aero we also talk about holistic investment. Writing this, there is a report on TV about the wake-up-call against "outsourcing" of pharmaceuticals to China. Developing the business plans for KOLIBRI.aero, we intentionally looked at insourcing as a means to reduce the cost. 30+ years ago, my senior manager in the company accompanying my education in whole-sale and foreign trade economics told me what I found true ever since: You always pay for outsourcing. Either by paying more or by loss of quality. A classic outsourcing is consulting. And my rule offering consulting has always been: If you need know how temporarily, you pay a consultant. If you need know how long-term, you may pay a consultant to train someone on your payroll. Temporarily. If you pay a consultant permanently, you do something wrong.
Think Airline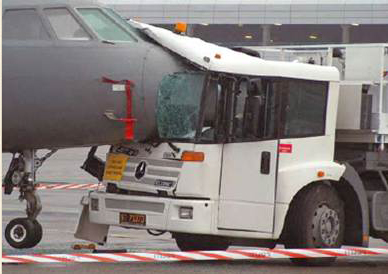 This is the same in aviation. If an airline flies somewhere once a day, it makes sense to order external ground handling. If you have your base or focus city, you better do it yourself. If you have one airplane, you better outsource the maintenance. You acquire flight crews someone else trained. You outsource your IT, your marketing & sales, etc., etc. And pay for it. Better do not expect to be able to be competitive to your local low cost competitor. If you have a fleet of aircraft, you better do it yourself. Lower the cost, secure the quality. Yes I know, I addressed it in my post asking last December, why airlines do keep failing.
Think Aircraft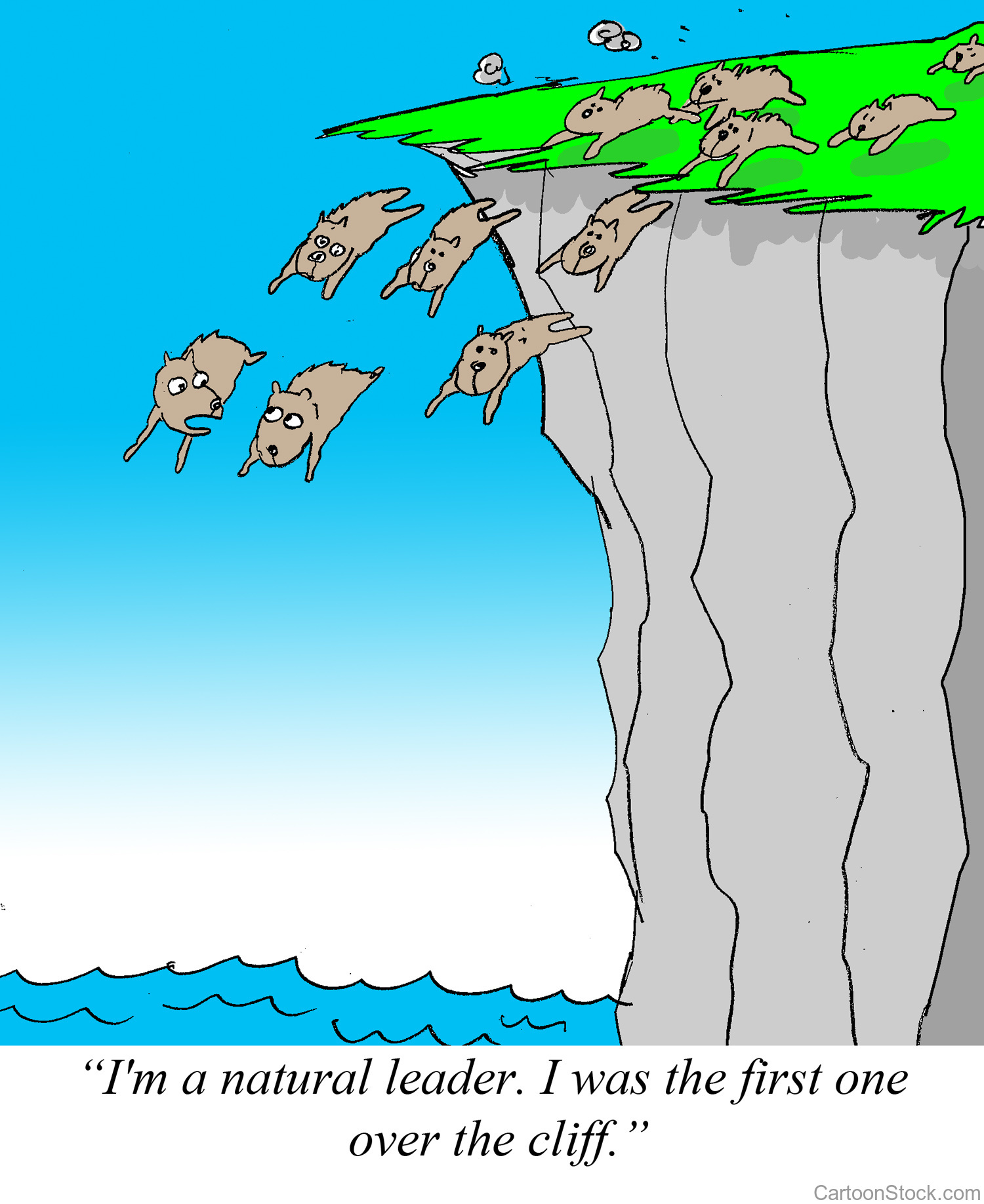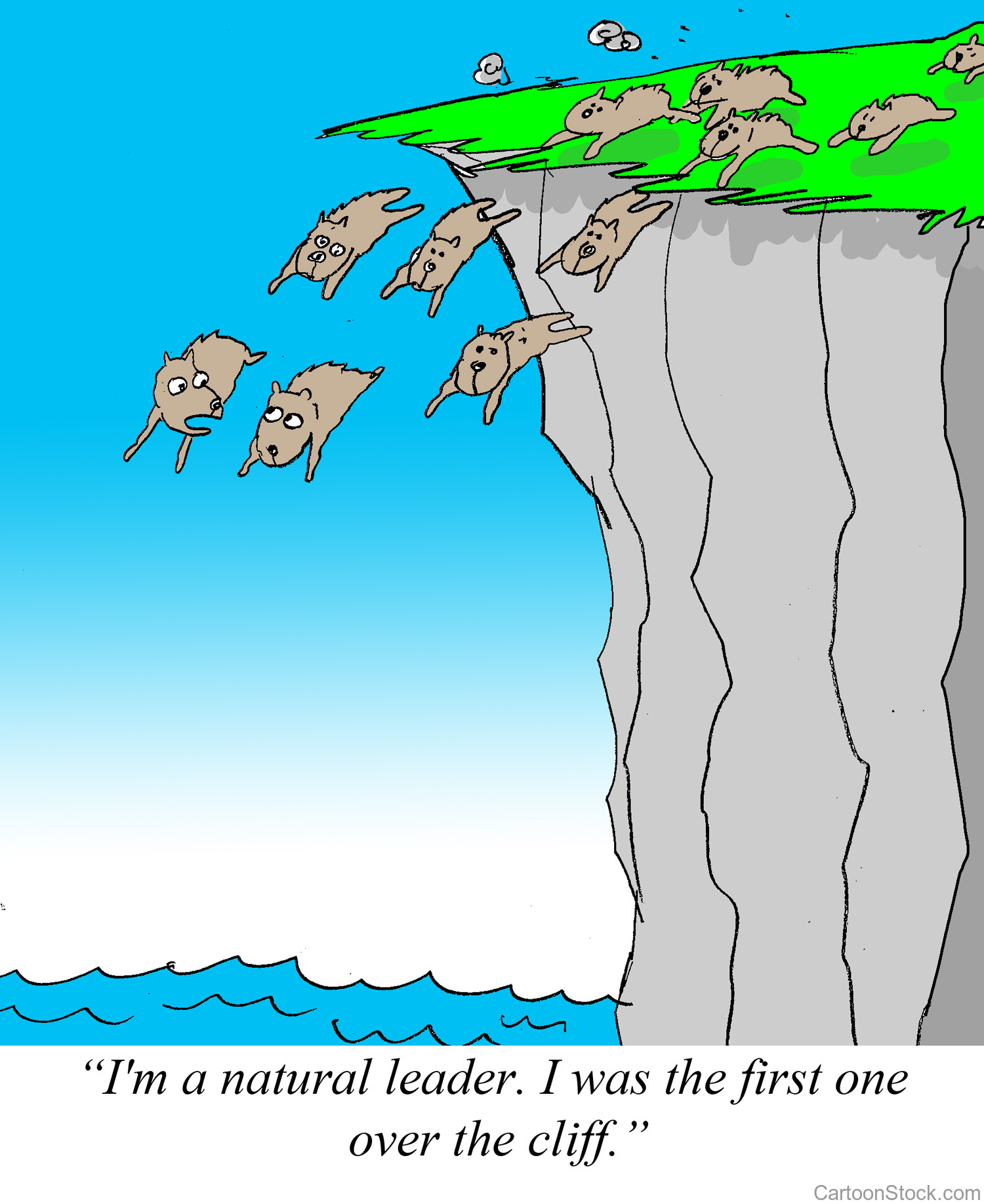 Now, surprise surprise, the current crisis proves that this is the very same with aircraft investors. If you just look at aircraft but have no idea how to use it, you're doomed. It will work a while, it did work a while. But even before Corona, this model was doomed and I addressed it. If an investor invests into the aircraft but outsources (the risk of) the operation. Then those small failing airlines return the aircraft after not paying the bills for several months.
While the large lessors could shift the aircraft rather quickly between different clients, the smaller lessors often swallowed losses, accepted leasing the aircraft out at lower rates, all biting into their revenue. There was a lot of "academic believes", "cognitive dissonance" and "wishful thinking". And a lot of banks and investors avoided to look into new ideas. New ideas reflecting usually unique selling propositions. Not necessarily all winners. But following the flock ain't the answer either, right?
Think Different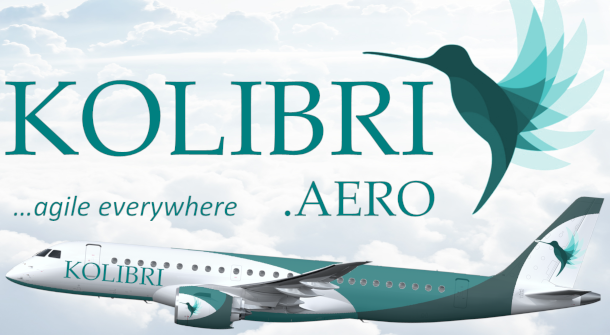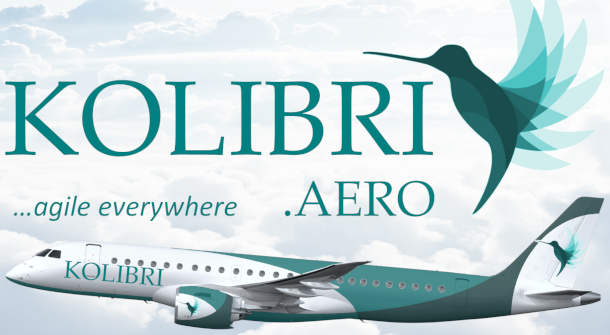 Since starting to turn the idea that turned out to become KOLIBRI.aero we looked at what I learned back in the very early days of my aviation career. To think beyond. To not "think it can't work because everyone says so" but to do the maths myself, to calculate ideas. And guess what: Those ideas mostly worked.
Different aircraft, different business model, focus on profit, identify USPs. And Corona did not disqualify our business model. Quite to the contrary. So now all we have to do is find an investor, understanding the value of creativity and interested to make a change. Thinking outside the box. If you try to repeat what others did, look at their failures.
Food for Thought
Comments Investors welcome!
P.S. Not all of the links are publicly available but require a subscription. Apologies.
0
- click to show Jürgen you liked the post