Oh holy dear St. Florian
Don't burn my house
Take the neighbors one
Four related cases in the past weeks triggered this Food For Thought:
German Rail – remember Lufthansa…
The IT system of German Rail crashed, disabling not only the entire distribution for a day, but also the train guidance system EBULA causing major delays on train schedules, stranded passengers, the whole nine yards.
The German FVW titled its blog "That wouldn't have happened in the past". In m comment I referred to Lufthansa's IT-crash in 2004 (German article). It is not impossible for IT to fail: A "99,9% up-time" is an +8 hour outage. Usually at the most busiest and inconvenient times.
Purely incidentally I was once at Frankfurt airport when the system failure disabled issuance of boarding passes. To date, I do not understand, why the staff just sat back and delayed boarding for "technical reasons" until I came, wrote the seat numbers on blank boarding passes and handed them out to the check-in agents. A wonder: NO single traveler sat on any middle seat, they either had a window or an aisle seat. I think that never happened ever since 😉 And that flight was about the only one that left that day "on schedule"…
But the believe in the invulnerability of the IT-systems is as unfounded at is is common. Contingency planning for any possible natural disaster, but none for the case of a computers black out! There were processes in place "b.c." before computer. Have copy samples of "manual documents" dusting in a folder in the closet is not much of an investment, but it could be the difference to a cancelled operation. And for the case of a power outage just a box somewhere with enough copies for a 24 hour backup could not be that expensive either…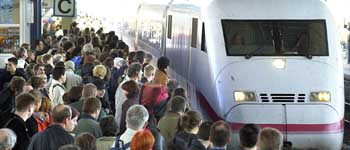 And even if you rely on it, German rail sure saved a few hundred Euros not investing on a cache memory for the train guidance system that would have saved them from major train delays…
Don't they ever learn? Bean counters…
Oh holy dear St. Florian…
Striiike…
It is simply a miracle how lightly the passengers of U.S. Airways got out of a potentially fatal situation that is not uncommon in the aviation industry: Bird strike. Yes, the pilot is a hero, but as usual that means he has been faced with an impossible situation and by tons of luck was able to avoid desaster by a hair. As safe as flying is, accidents happen.
Reports do question the efficiency of the New York authorities. It's not far from the hudson to central Manhattan. And a bird strike can disable steering capabilities… Let's say, they got another wake up call.
Friends called raising a discussion related to my WIG-idea. No, that one is also "stalled". But yes, In case of a bird strike, a WIG would not crash but simply drop some meters and float. And despite the fact that I am sure, countries in the tropical belt, especially faced with global warming should have a vital interest to push that technology, Mauritian Air Taxi just ordered a fleet replacement using standard engines.
Oh holy dear St. Florian…
Nokia

Yes, I know gloating is not nice. But a report last week on Nokia is a case that does make me smile. Nokia in 2007 shut down their plant in Bochum from one day to the other to replace it with a newly built plant in Romania. The result: Nokia's reputation went through the floor (they became "the example" in Germany), their sales dropped, the Romanian plant only employs less than half of what they planned for. So the bean counters were miserably wrong with their previous assessments about the advantages for Nokia.
The closing of the report said something like: In the retrospect of the financial crisis, sure Nokia was just a little premature, but it shows how wrong it is to focus on numbers and short term profit only, underestimating social cohesion in crisis. It's tough to calculate people's reactions. And yes, more than 1.300 of the 2.500 former employees still have no new job… Them having the usual 50-100 friends and relatives in direct vicinity plus the usual 50-100 friends of these friends that are being aware of that, even on a conservative calculation that accounts easily up to some 5-10 million "lost customers".
Oh holy dear St. Florian …
Uptime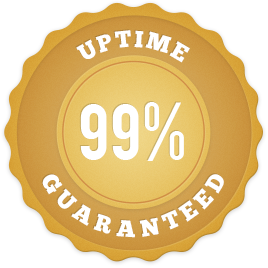 Speaking with the IT-expert in a German tour operator about "dynamic packaging" he gave an example of his counterparts in other companies to target 70% uptime of their GDS-based functions. The issue we discussed being "time outs" on API-calls on the GDS causing vital systems to stall. We agreed. 70% is a farce! 99.x is the necessity. 99.9+ must be the goal. Having been pace makers on the IT-networking since back in the 60s (SITA, Sabre & Co), the travel industry has lost its drive.
Asking about why the tool they use does not have a function to check on API-calls for a time-out, I was told that the IT-company developing the tool did develop it for "agent use", not for an "Automator" working unsupervised…
Oh holy dear St. Florian …
Do you have other such cases?
0
- click to show Jürgen you liked the post