Recent developments and posts really bug me. Don't the writers of those posts recognize the cognitive dissonance? Yes, we must think positive. But there is a clear distinction between thinking positive and whitewashing or daydreaming. We have a crisis at hand and the "positive signals" aren't as "positive" as those posts try to make them look like. They look at the marketing messages on the surface but fail to look the slightest bit deeper.
We need positive thinking, but we must also stay realistic!

Whitewashing Statistics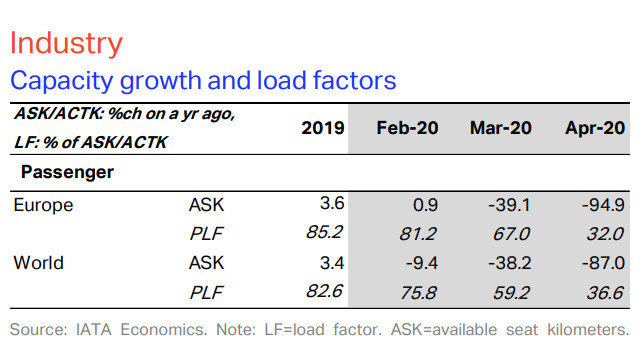 Yes, the latest statistics are not there (yet), but we have enough experience to understand that the classic statistics, that I questioned as incomplete and intentionally misleading before the crisis, now in the crisis not only proof insufficient, but even dangerous for all of us, trying to grasp the repercussions to our industry!
Many of our media friends take up the old focus on unrealistic data packages. Yeah, hurray, the airlines add flights, bring the aircraft back in the air. Are. You. Kidding me???
The reason behind is mostly that the aircraft can only be parked for up to three months without the recovery into operational readiness getting substantially more expensive: >100 manhours, replacement and thorough components checks, etc., etc.
So the "losses" from flying empty might well be a cost-saving long-term. Depending on how long the aircraft must be stowed, when the passengers "come back". But this adds to the "Corona Debt", that must be funded and some day payed back.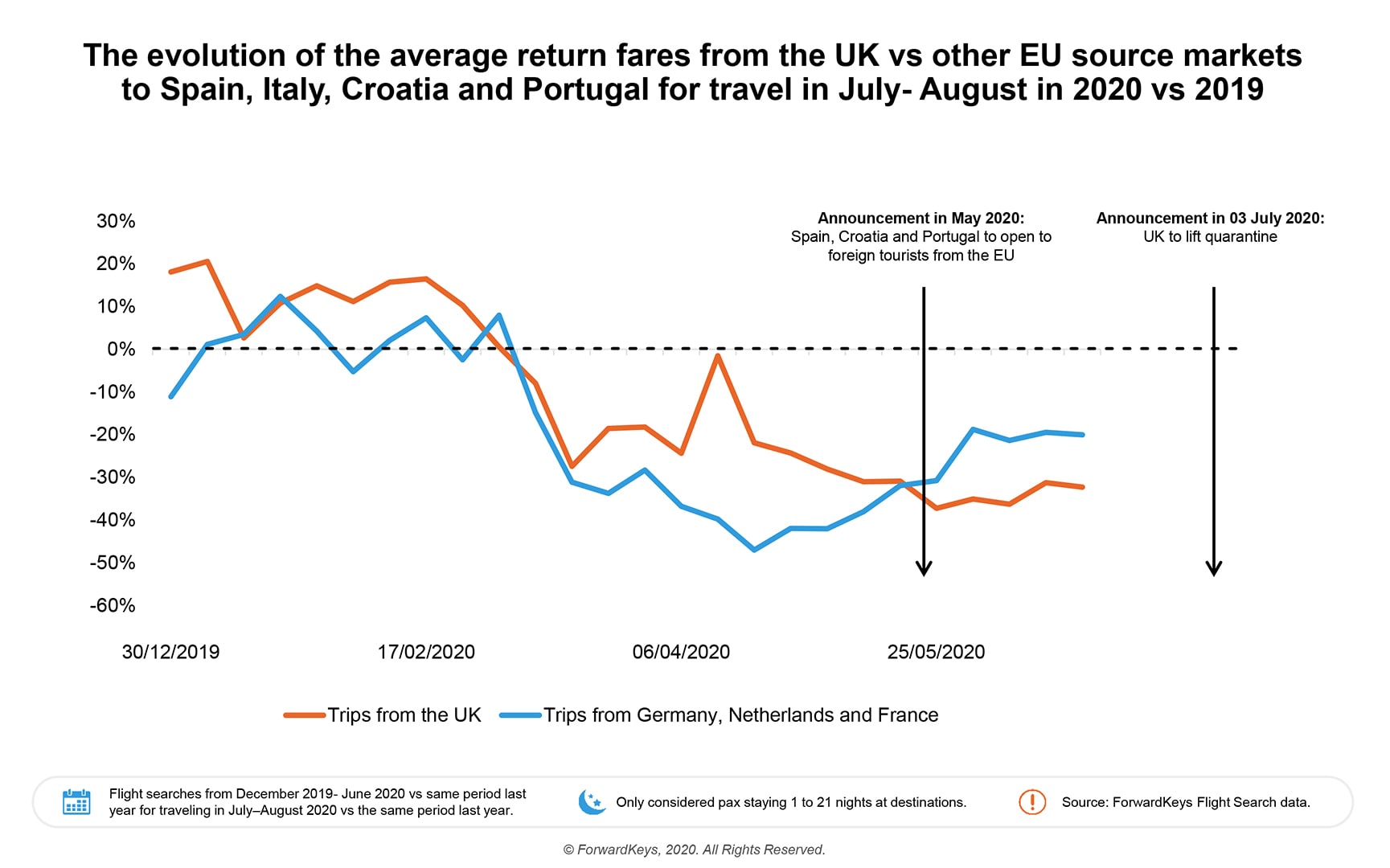 The current IATA Regional Briefing, Europe, June 2020 reports on the beginning of the crisis. Available seats for April plummeted by 95%, the load factors of the remaining flights to 32%! At the same time Gridpoint Consulting analysed the London-Heathrow figures with similar devastating results, an average load factor (2Q20) of 35.5%! And ForwardKeys published some nice figures on air fares, plummeting 20-30% in average.
Now the airlines are reported to bring flights back to the air aggressively. Whereas the German Airport Association (ADV) published in their latest (June) traffic statistics: "Privater Reiseverkehr findet nicht statt": Private travel does not take place. So those added flights mostly cannibalize the existing, low passenger numbers. Which we will likely see reflected in the next statistics. But keeping the aircraft grounded comes with it's own bill. Adding to the "Corona Debt".
So aviation media, please do not simply publish those statistics on how many seats are added to the market, but also check the demand = load factors and the revenue = average ticket prices. It would be worthwhile to look behind those numbers and check the reasoning for those flights. Looking only at the first statistics (increase of available seats) is negative, if the revenue and loads drops further. We need the full statistical picture I was demanding for many years: ASK (available seat kilometers), load factor (how many seats sold) and the average revenue (ticket price). In combination with the CASK, the cost per available seat kilometer) it would allow to understand the real development. And commercial viability, success … or failure! And I do look forward to real "success stories", a.k.a. "profitable routes". Routes not piling up more "Corona Debt".

The Fairy Tale of the Corona Super Vaccine

Yes, as you can see in the archive of my Corona Papers, I also believed what those lying politicos and virologists told us. Though having brought up in a medical household, I looked early behind that cloud-screen. My (published) assumptions were based on a recovery following the common availability of the vaccine – and the treatment. We've learned a lot on the treatment meanwhile. And now, like with the face masks they initially called "unnecessary" for pure hidden motives to cover their unavailability, they slowly let the fact surface that:
We must not expect a "super vaccine"!
Corona will turn out more to be like the flu. Okay, not so much like the Measles I referred to earlier. The first infected people in Germany have ceased to have antibodies in their blood a mere three months after their infection. Now they, along with the WHO start slowly telling us the "new truth" (like with the masks), that we will have a long journey ahead, getting used to Corona. And as I kept emphasizing for months already, the time to stop the virus is long over, all we can do – and must do – is to #flattenthecurve. Keep the infections at rates our medical systems can manage. Until the first vaccines are there – to further limit the spread of the disease. Just like we get (or according to statistics mostly don't) get our yearly flu-vaccination. By which time we will also hopefully by able to "manage" the severe cases with standardized treatment.
But hold it, ain't that telling, all that lock-down was for nothing???
No! The lock-downs were a vital necessity and still can be! Because the reasons to flatten the curve are still undeniably valid! As I just wrote in the previous paragraph. But we must return to a life that embraces the Corona-virus (and it's future variants) as what they are. A new "flu". Maybe more hostile, sure different. But here to stay. And once we will have learned to manage the recurring "waves", just like the annual flu, we will live on. Without masks if you ask me. Without "social distancing". And without lock-down. And with air travel and real-world conferences.
Bailing-Out the Dinosaurs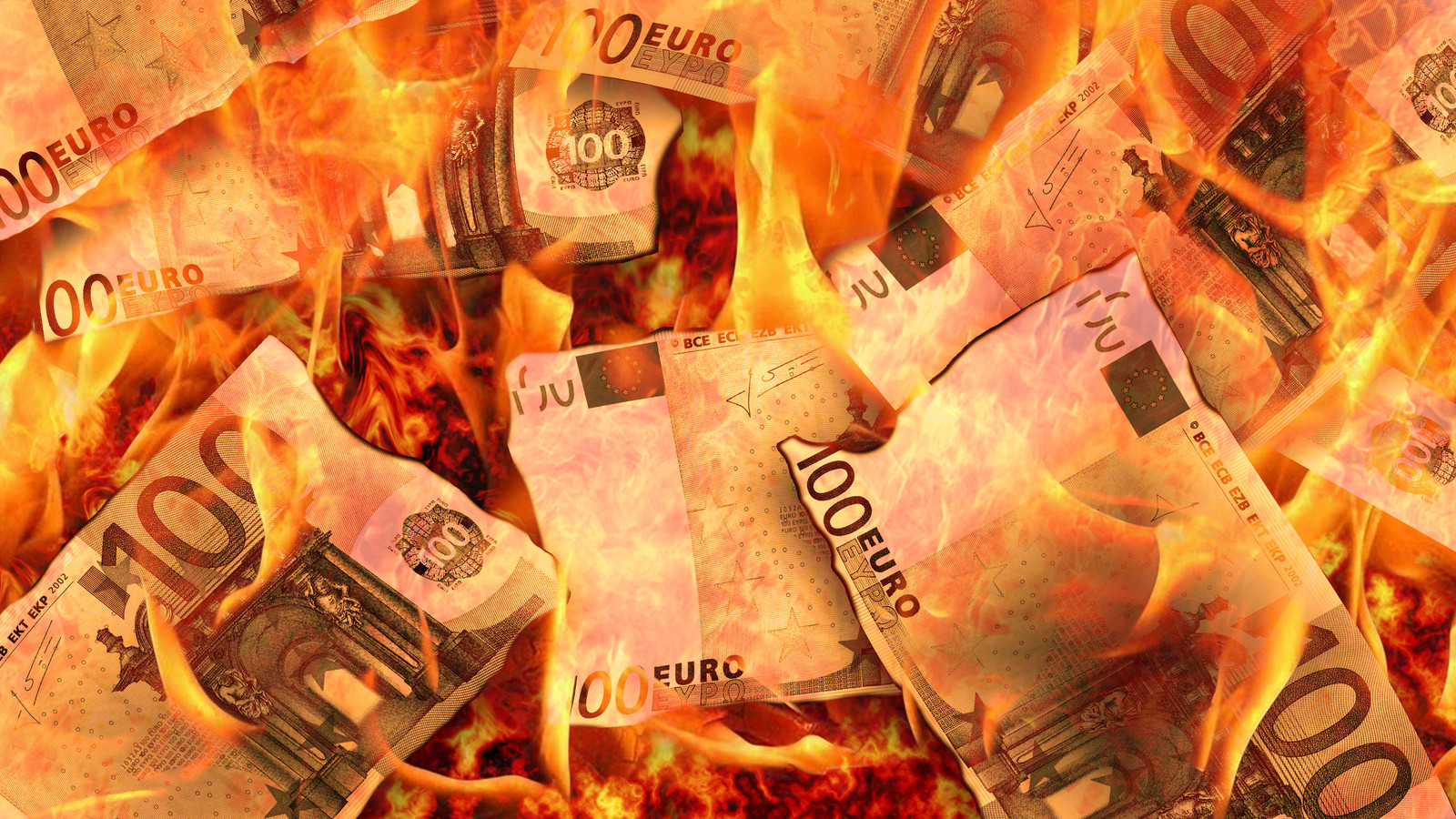 I know, being a German and having taken residence with the family in Germany for the pandemic, I am somewhat biased on what happens here and especially Lufthansa. And that makes me puke. No, I can't say that nicely.
Lufthansa, with a pre-crisis value of four billion (Source: Fortune) and burning five billion in the first three months of the crisis receives a bailout from the German government of € 9 billion. For a 25% silent stake, not allowing them to influence Lufthansa, i.e. relating to job securities (prime CSR), sustainable developments or a less hostile behavior towards smaller airlines they kept and keep walking over, their latest "victim" Air Berlin. No, lesson not learned. The next they announce is to make 22,000 (twenty-two thousand!) jobs redundant. Quite recently, they had to admit that 25% of the refunds for unflown tickets due to Corona have still not been paid back, the media claiming a 1-billion backlog!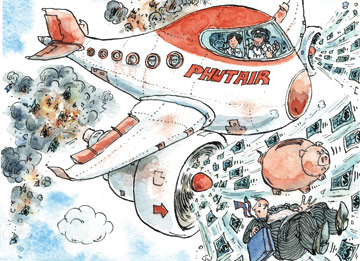 I was kind of shocked this week, when German Tagesthemen, one of the main news channel mentioned already that this may not be the end, but just the beginning of an expensive further bail-out series for the airline and it's many subsidiaries. But if they burned 5 billion in three months, how long can they sustain the drought before they burned up the added nine billion?
Don't get me wrong! I belief that aviation will recover, but that will go slow and take time. What I see now is activism and lots of wishful thinking, piling up more debt and risking the airlines' long-term survival.
But I keep my emphasis, that bailing out the dinosaurs is not good for anyone, except the dinosaurs. At KOLIBRI.aero, we have a concept in the drawer to invest € 1.6 billion into an airline with 200 aircraft. Okay, establishing the airline in Germany would be a bit more expensive. But no more than € 2.5 billion. Give another € 3-4 billion as a reasonable amount to add a global network, we could develop a "Lufthansa 2.0" based on sustainable aviation (not the Lufthansa greenwashing), true corporate social responsibility (way beyond Lufthansa whitewashing), looking after our own, but also after the regions we serve and the overall responsibility of a major player. There are others like us out there. I'm sure, given € 9 billion, given only € 5 billion, they could make a change. No Corona debt, but a clear profitable business, paying back the debt within 10 years with (above-market) interest. € 9 billion without any strings attached? € 11 billion for Air France/KLM? And meanwhile Austrian – a 100% Lufthansa-owned subsidiary also received a bailout by Austrian government, though "only" € 600 million and with environmental demands attached. But with another € 150 million to go into equity in Austrian parent Lufthansa (Source: CAPA). Swiss received a 1.25 billion loan guarantee for its poor mother Lufthansa (Source: Reuters).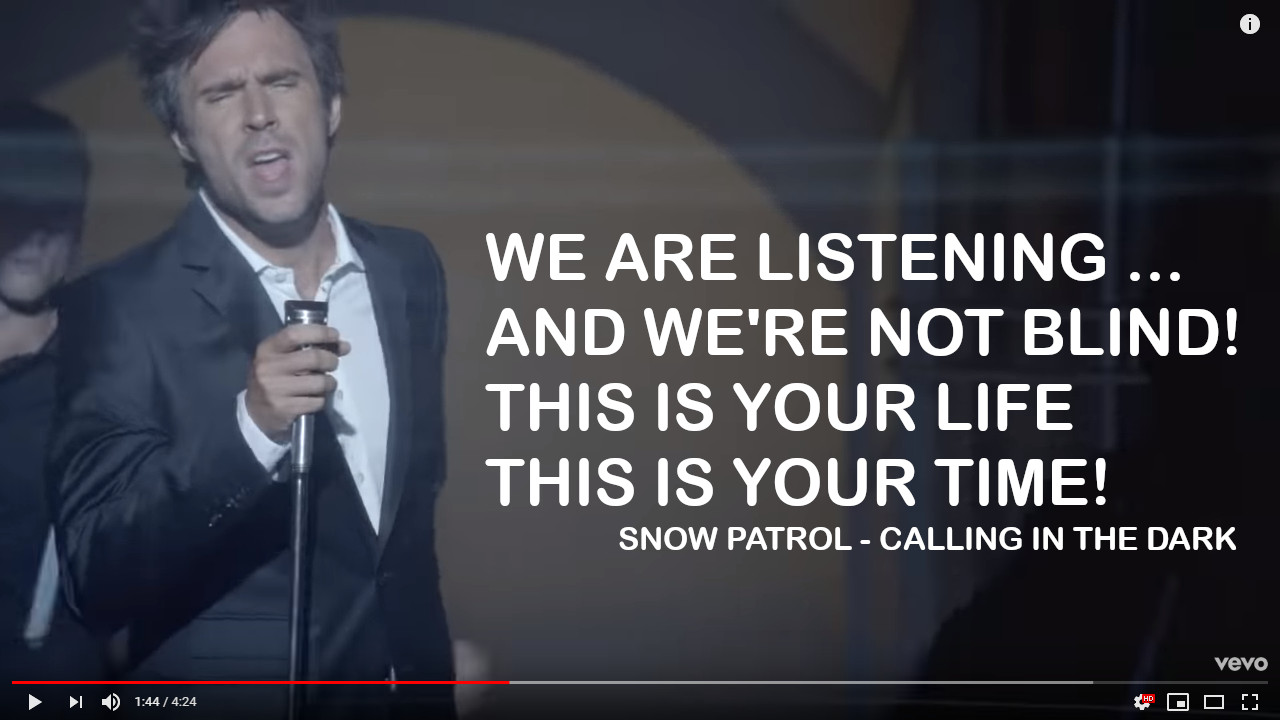 And at the same time, one airline after the other is being grounded, Level'ed. No bailouts for Air Berlin pre-, flyBE early into the crisis. None for Level (IAG), Germanwings (LH Group), Laudamotion (Ryanair). And expecting no real "recovery" of the passenger numbers this year, I foresee a large number of the small airlines with one, two, maybe even five or ten airplanes to fail this year. And I get a lot of feedback that this is the time for KOLIBRI.aero. But we struggle not for billions, to launch we struggle to get funding of a mere € 30 million.
But given feedback from "experts" out there, to start it small as a virtual airline, or "aviation investors" not seeing beyond aircraft leasing? I now have hopes that our invitation to attend Prestel & Partner later this year at their real-world conference in Zurich will open the doors of more visionary family office owners, understanding the opportunity such a crisis provides to a business concept like KOLIBRI.aero. As those bailouts must be paid back one day. If the airlines don't go bankrupt, once KOLIBRI.aero is kicking their butts.

Food for Thought
Comments welcome!
0
- click to show Jürgen you liked the post