In the past weeks, we got shocking news. Where the insolvency of Air Berlin was more or less expected, the grounding of some 20 thousand flights impacting more than 700 thousand passengers by Ryanair – attributed to a "pilot shortage" – as well as the recent demise of Monarch Airlines came more of a surprise.
Air Berlin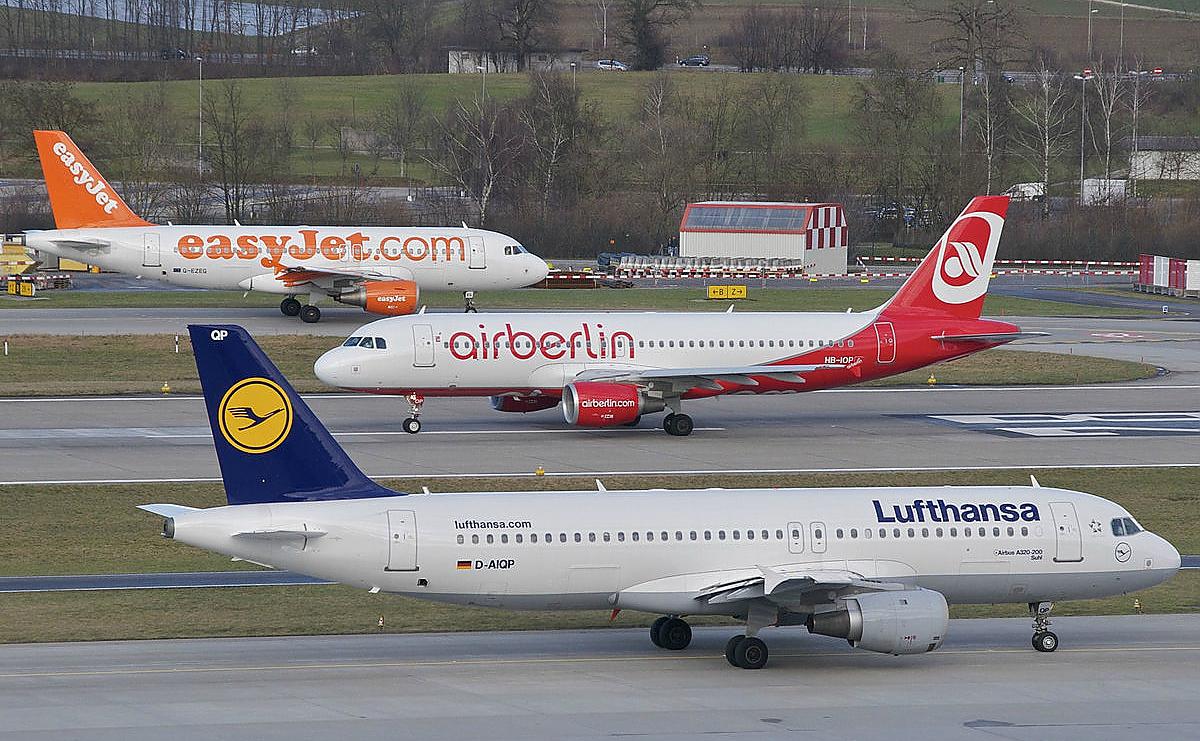 Air Berlin sure was no surprise. In fact, when Lufthansa senior manager Thomas Winkelmann in February joined Air Berlin, everyone in the industry knew that he wasn't taking such post leaving Lufthansa Group, but to prepare for a takeover by Lufthansa. At the same time (February) Etihad "extended" their cooperation, Etihad, being main investor at Air Berlin's arch enemy Lufthansa? Then they wet-leased 28 aircraft (all A319 and many of their A320s) to Lufthansa's low cost subsidiary Eurowings, five more to Lufthansa subsidiary Austrian Airlines…? All 321s to be given to Niki, former Air Berlin subsidiary, in December 2016 Air Berlin sold all stakes in Niki to Etihad. Niki now being rumored to be sold to Austrian Airlines…?
To be surprised like Ryanair's Michael O'Leary, now calling "fire" such is hypocritical. What I do find questionable is the handling of long-haul flights, Lufthansa has (never had in my opinion) the intention to take over Air Berlin, they just positioned themselves for a prime spot, preparing the inevitable insolvency to secure the prime pieces for themselves. Yes Michael O'Leary is right, but a surprise? Calling now for "law and order", him who bends the rules every time he can?
Air Berlin made many mistakes, trying to evolve from a specialist in tourism flights with a strong USP with their hubs in Nuremberg and Palma de Mallorca to become … something? A low cost airline? A scheduled airline? Operating a mixed fleet of A320- and B737-family aircraft, but also small Bombardier Dash-8 Q400 (50 seat turboprop). Trying to operate low cost, but also doing feeder flights for Etihad? And long-haul flights using five A330 aircraft? As a German saying goes: "Alles, aber nichts richtig": Everything, but nothing right.
What I see mostly critical is the intentional "mismanagement" of the A330, also the Dash-8's seem more like a neglected annoyance, not an asset. And a management considering a success to save 80% of more than eight thousand jobs. So 1.600 will loose their jobs. Well done Mr. Winkelmann, I'm sure you will get a bonus and a job promotion for that (blistering sarcasm).
What I find fascinating indeed is the interest of Lufthansa and easyJet in the A320 aircraft. But that I'll come to below.
Ryanair
So now how about Ryanair? Ryanair used an "outsourcing" model, where Ryanair did not employ pilots directly, but through some questionable constructions (typically Ryanair that) they made the pilots operate as self-employed, only paying them for flight hours. No social security, sick-leave, guaranteed vacation. Several countries (including Germany) started legal investigations in that model.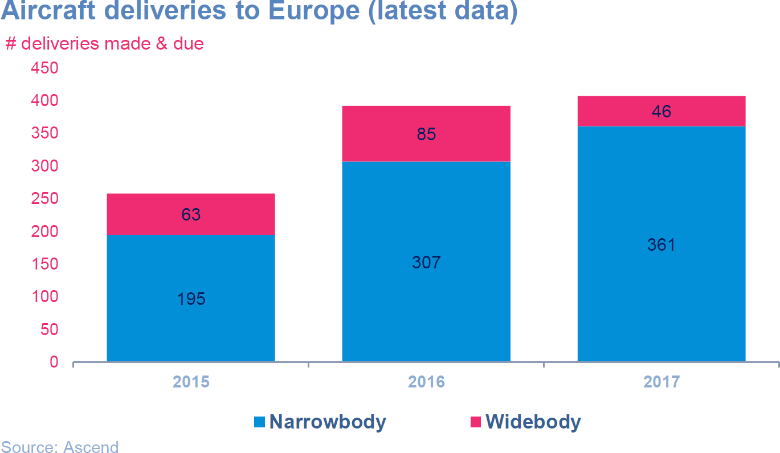 I have questioned that approach ever since I first heard of it, as everyone in the aviation industry knew that we face a shortage of pilots. Given availability and demand, with the large number of aircraft orders, easyJet and Ryanair both are known to seek to sell aircraft from their enormous back-log of orders they placed with Airbus and Boeing. At Paris Air Show this year, I discussed with experts, confirming that this already backfires on both Airbus and Boeing, as they have to lower their own prices as those airlines handover the substantial discounts the gave the low cost airlines for their humongous orders.
Canadian CAE released a study at Paris Air Show claiming "50% of the pilots who will fly the world's commercial aircraft in 10 years have not yet started to train".
So aside a saturation of the European market with A320 and Boeing 737, we are short on pilots. Now Ryanair "pilot management" increasingly questioned, it is no wonder that pilots are open to "competitive offers". It's about how you treat your staff. Now Ryanair pilots not really employed by Ryanair, what keeps them from taking up better offers? Then Ryanair decided to change the fiscal (and vacation) year to the calendar year and did not take into account that this will result in a shift in vacation demand in the process? Obviously the managers did armchair decisions, not thinking them through.
To my believe, this situation is a mix of Ryanair bending the rules, offering tickets at prices below any reasonable levels. Confirming my concerns about "hidden income" Ryanair applies. It would be interesting to have a look into Ryanair calculations as how they can offer flights with average fares below the common cost of Kerosene. Not even talking about the aircraft, staff, administration and maintenance. Though yes, I know markets where they also charge more reasonable "average fares", seems they not everywhere find ways to milk the regions for subsidies of questionable legality.
Monarch Airlines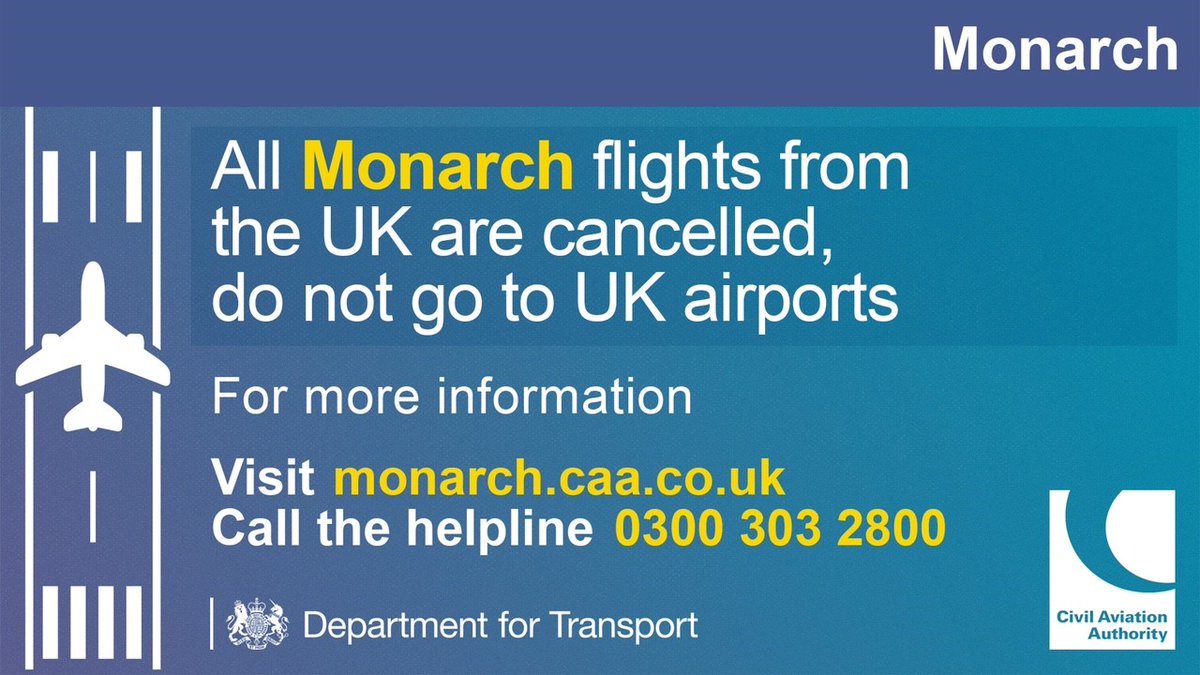 Some smart-asses say that was already clear from last year that Monarch would have to close down. But Monarch did quite some development in the past year and it hit about anyone I know rather unexpected – as well as passengers, airports, media! Not having any true details on that, it only confirms by view about Boeing 737/Airbus A320 families.
Update: Financial Times reported 750 thousand future bookings having been cancelled, other media says more than 800 thousand future passengers, of which more than 100 thousand are stranded and only a minority covered by tour operators' insurance for packaged travel…
Boeing 737 / Airbus A320 – the Work Horse…?

I have worked on projects with investors buying into Boeing 737. Instantly I questioned the business case for that aircraft. On the one side I hear from airline network planners how increasingly difficult it is to find viable routes for their aircraft. 189 seats usually. On the other side, being bound to those aircraft families to keep the complexity = cost in check, they now add even bigger aircraft with 220-240 seats to their fleet. How that should "improve" the situation is simply beyond me. All that can do is to cannibalize other routes, fly less often.
Now there is a pilot shortage, airlines operating those aircraft are fighting to utilize the aircraft with a sustainable revenue. Insolvencies like Monarch Airlines with 35 aircraft and their flight and cabin crews will likely result in a short relieve for the likes of Ryanair. But given the new aircraft deliveries, that is a drop on a hot stone.
I believe, the market is oversaturated. When "Low Cost" started, the A320 and B737 offered the best cost per seat and loads to compete with existing airlines on the "common" routes. For regional aviation, that aircraft was and is too big. Nowadays we see a consolidation of airlines operating that aircraft, be it Alitalia, Air Berlin, Monarch but even Ryanair, though for different reasons.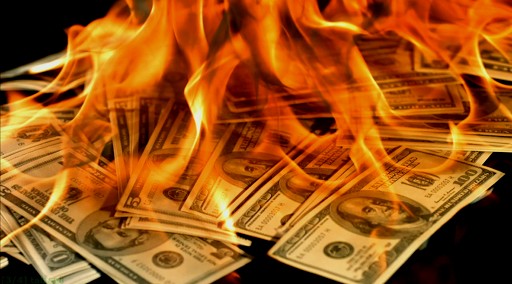 Another issue is a feedback I got from a financial expert. There are financial funds for aircraft. All those funds currently suffer as soon as the initial leasing is over from eroding revenue, often resulting in substantial financial losses even before the end of the first 10 years. Thanks to the eroding prices of A320 and B737 aircraft, thanks to the low cost airlines passing on the substantial discounts they received from the aircraft makers on their mass-deals, result in a faster drop of value than anyone anticipated. As FlightGlobal reported already back in 2014 in their special report Finance & Leasing, Norwegian established their own leasing subsidiary to try to sell or lease their surplus orders. And they've not been the only one, easyJet and Ryanair do the same, trying to get rid of the liability those aircraft became.
While that gives airlines access to competitive (low) priced aircraft, it ruins both the aircraft makers own price policy, as well as it cannibalizes the business model of the institutional aircraft lessors.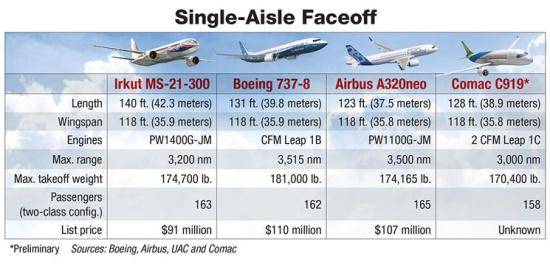 With order books exceeding delivery times beyond 10 years, only large airlines or institutional investors have the funds to invest over a time frame of 10 years. With new aircraft makers building aircraft competing with the Airbus, offering similar or better economics and substantially lower delivery times, airlines using "The Work Horse" take a more or (likely) less calculated risk to bet their money on a work horse. I wonder if there'll be some (Arab) race horses suddenly and unexpectedly coming up with new business models and more efficient aircraft using the unbeaten path as a shortcut?
And yes, we just work on a business plan for such a "new model" making use of new ideas, unique selling propositions for investors, travelers and airports. No magic involved, just some creativity and willingness to think different.
Food for Thought
Comments welcome
0
- click to show Jürgen you liked the post