Following impact investing, I am recently flooded with information about wind parks. Examples from today reporting on South Korea, Ukraine, the United States. With examples aplenty from Germany and other regions flooding in. Now what triggers my concern on this is that early on, I learned the butterfly example in Chaos Theory: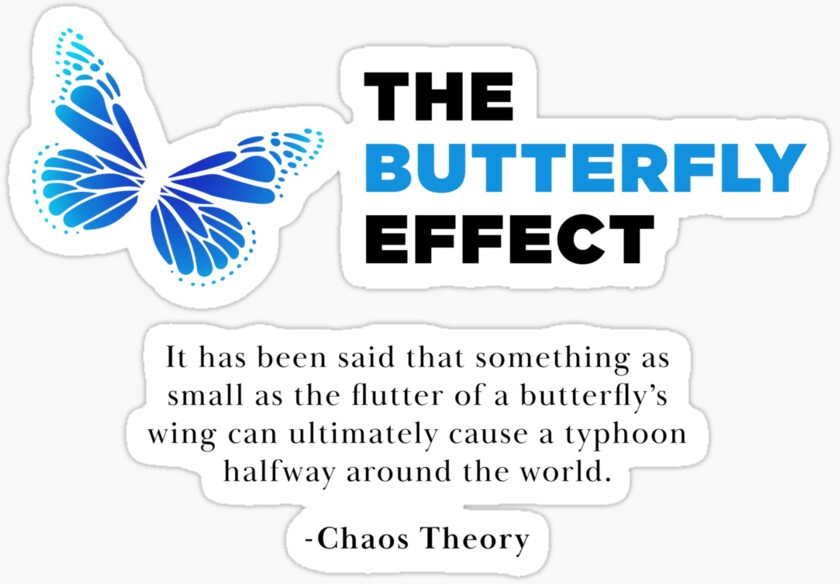 If we build all those super-scale windfarms, how will that impact. We didn't mind about the little impact our local tinkering with nature would have, starting use of crude oil, plastics, herbicides, etc., etc. – someone has a great idea how to improve our lives… Are we ever having "the bill" in mind?
Thinking about Kolibri, I already think about the contrail of synfuel. While improving the situation compared to crude-oil-kerosene, to shift towards synkerosene is just a first step. Must be a first step only. And as my network emphasized that blockchain is good and only bitcoin uses tons of CO2-resources to be mined, those supporters fail to have read about the increasing impact of "data centers" and discussion on how much CO2 a mere e-Mail we keep stored produces.
The other issue I see on "classic" impact investment is the focus on quick solutions. Is it better to "delist" entire industries or is it better to invest into disruptors and changemakers?
Food for Thought
Comments welcome!
0
- click to show Jürgen you liked the post