Content
Airport Passenger Statistics
Catchment Area Case Study
Passenger Terminal Expo
Face to the Customer
"New Airline" Business Concept
Narrow Minded Management
Airport Passenger Statistics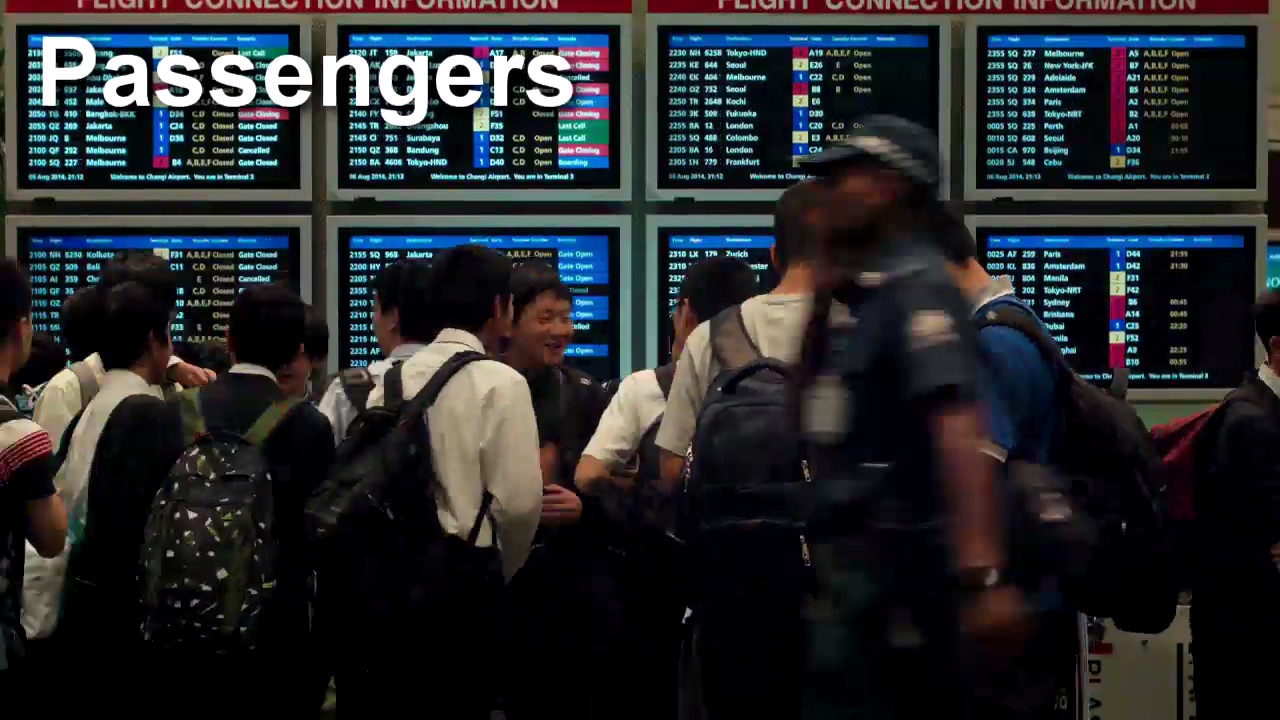 The last weeks were rather challenging. Speaking at Passenger Terminal Expo on Data Silos, Silo Thinking and the need to Tear Down the Walls, Yulia and I also worked on the update of the airport passenger statistics, adding movements to the database to expand our information. And we fell right back into The Numbers Game trap.
The main Key Performance Indicator (KPI), the value that reflects the "importance" of the airport, is the passenger numbers. All other KPIs, like movements, on-time-performance, revenue are scondary. Where I can understand that airports publish preliminary numbers for the press, those numbers are then updated and finalized. By that time, they reach Eurostat, national statistics, Wikipedia, ANNA.aero, Airports Council International (ACI), IATA and other official bodies. How do you define "Total Passengers"?
But then we go back to the airport's monthly and annual passenger numbers. And to give examples that really bugged me the past weeks.
A worse case: No codes, different sortation, wrong numbers.

Spanish AENA had what I understood an error in their May-data. The numbers are three to four times above the average. And their own annual numbers confirm it, being about that difference too high. If I'd be lazy, I would simply correct the May numbers so the annual total matches the total given by AENA. But is that the error? Working professionally, I informed AENA (airline marketing). Matter of fact, as the airline, I'd be embarrassed and would make sure those numbers to be updated immediately. After one month of no reply, I inquired. Both verbal (phone) and e-Mail. The response was a "blame game", I shall contact the statistics group at AENA. Excuse me? That's your understanding of customer support? Are they unable to clear that internally, bothering the customer with the internal (bureaucratic) hierarchy? The following week, the numbers were still not updated. Now, that is embarrassing. So the fact is, I do "unprofessionally" and assume the mistake, as the data owner neglects the issue. Again. Main KPI.
And their tables? Monthly data split to 12 tables, available as Excel without the airport code. Why again do they provide "Excel"-format? Not for quick data-exchange, that's for sure.
The day after I wrote this blog, AENA finally identified the "error" on the data. While all other files showed the current month's data, the may file was set to show the accumulated data Jan to May. Nevertheless this though being just a "forced error" and not a real data issue, it proves my point that it's enforcing errors if you split the data into tables. And it does not change that the different subtables in those same Excel sheets are sorted by "totals" instead of airports, such you got to re-sort. And spend time associating the IATA codes to the airports.

ANNA.aero maintains what they call the European Airport Traffic Trends "Database". Now in order to make sure we have all airports' data that publish monthly numbers, I imported the data into our database and compared. And instantly ran into trouble. Because for i.e. France, more than half the airports' monthly data does not sum up to ANNA.aero's annual total. As such, the data must be disqualified for professional use! Interesting, three French airports responded to Yulia's inquiry for official numbers to use ANNA.aero's numbers. All three airports being ones where the total does not compute.
ZRH-BUD route level data. We wonder, why we have four different values for the route Zurich-Budapest for out- and inbound passengers. Two of them by the respective airports. Two courtesy by "official data providers". Different numbers on a single given route?? So we find ourselves at a loss, we likely won't use them. Not just for Zürich oder Budapest, but that is just an example! We happen to wonder, how Eurostat can compile passengers, flights and seats and, when the airports say they don't report such numbers.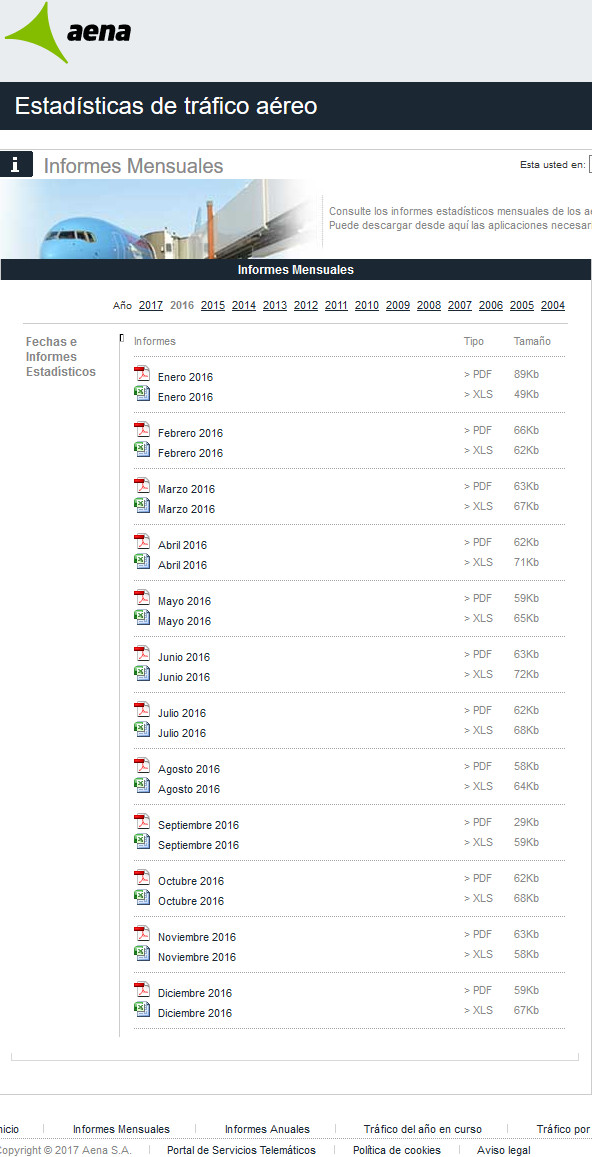 We find several sources for public accessible data. Sometimes you find it on the airport's own website, somewhere in "Statistics", sometimes in a press release, usually not in one, but in 12 press releases (see image). And even when publishing the annual numbers in one file, the file comes as a PDF, formatted that they cannot be extracted into a table but copy into one value a line. On a complex table, that renders that useless. So the airport forces users of their data to write the data off the PDF? You can't be serious, can you?? Sometimes national airport associations publish the data, usually monthly. After we found them to occasionally change the formatting and order even within a given year, we double-check that on the import, burning valuable time. Then we learned to now download monthly data before the annual one was available, as we also happened to fall the trap of intermittent changes (see ANNA.aero). Many such files do not contain the airport codes. But the airport name in the national language. Upper case. No, that does not compute easily and is prone to cause data errors.
Even where Excel is being provided (like by AENA), the files are not ready for instant import, very often missing the unique IATA airport code that would allow to properly associate – but usually airport names in national and uncommon naming, requiring additional work to add the three letter codes to allow for proper import. And then you have those cases, where the monthly numbers do not sum up to the annual totals.
All in all, that shows the neglect airport managers handle "numbers". Given that we all talk about e-Commerce for 20 years now and for 20+ years I keep addressing the data quality as an issue. Before the internet, airports published their data in the format they now provide by PDF. For journalists or other data providers to type them off. They simply moved the paper to the PDF, being a print format, not a data exchange format. They obviously did and do not understand that times have changed. Keeping with the times, they should maintain and publish the data in ways that they can be pulled using an HTML-call (returning a given-format CSV), if that is not possible, they should at least use an Excel file. If they change data, they should inform the data users about that. But nothing at all shows the modified file (rev.1, v.1), so in case of a discrepancy they enforce a check of all monthly files. Again, we talk about their main KPIs, something they should be interested to make sure that everyone uses the "right" number.
Catchment Area Case Study
Based on our (constantly expanding) catchment area case study about the numbers given by the airports, we understand the concerns, disbelief and rejection of such airport numbers by airlines. As any quick check from other sources (like our free isochrone analyses) unmasks them as useless, guesstimates or even intentionally beautified. I confronted Fraport Bulgaria with their given numbers in a brochure I picked up at ITB Berlin, being 2.3 to 2.5 times, or in percent 230 to 250% above our sound, European-wide calculations. Initially, they backed off, not knowing of the brochure, so I forwarded them photos of it. Then they referred to "drive time offsets", neglecting the fact that we have comparisons on a European scale and even giving extremely ambitious drive speeds, that calculates to 10, 20% offset at the maximum on the population reach, but not to 230 or 250 percent! So instead of taking this up professionally, their managers decided to stick their head in the sand.
Passenger Terminal Expo 2017
Speaking at Passenger Terminal Expo in the Management & Operations track (speaker notes here), I challenged my audience about Data Silos, Silo Thinking and the need to Tear Down the Walls. It addressed A-CDM and why A-CDM rather usually gets stuck in the early stage of the process. Silo Thinking and not invented here being the most common cause as all my friends in the A-CDM arena tell me. The same being true for airport managers. And an airport general manger told me: "If we don't embrace that we got to exchange our data, we miss to do our job". I was sorry I had to tell him his airport being one I don't have the passenger data for yet.
Brand Management
Another Post Scriptum: These weeks, another several faces left our industry, another "trusted face" leaving UBM. Some few remaining in aviation at least, others move on to other industries, others again (like myself) struggle to keep in our industry.
Ever since I started addressing "Airline Sales & e-Commerce" in 1994″ at the Airline Sales Representatives Association (ASRA), I emphasized the importance of the "face to the customer". A Logo, a face are things, users attach themselves to emotionally! It's your emotional USP. Customers ("contemporary" B2B, B2C) knowing someone in the company attach themselves to it. That is not all, sure. Prices for example must still be competitive But not ultra-low. Reputation of the company can (and does) outweigh the price. But also the person you know there usually has an impact to who you make business with.
This is an example from 2007, explaining it to the ASRA members. Unfortunately, they proved they did not understand it. Neither the need as usually well paid Sales Managers to embrace the "new sales channels"; in most airlines the "traditional Sales" and "Social Media" are different divisions. Some airlines more recently trying to bring together what's meant to be together, usually at the expense of the "old faces". Nor did my ASRA fellows understand the importance of networking, the group fell apart two years ago and is meanwhile unregistered.
And let's not go into brand management here, I addressed the idiocy to rename and kill brand identification often enough.
"New Airline" Business Concept
In the last weeks, I got approached about investors being interested to invest into aircraft, seeking which business model to use. The initial idea was Airbus A320 or Boeing 737, leasing that to the low-cost airlines. As if we wouldn't have a record on the order books, long delivery times and the low cost airlines recently leasing their aircraft to other airlines as they find it increasingly difficult to find new routes. So I came up with a completely new model, quickly qualified numbers and viability and offered it to them. The intended aircraft maker learning about the idea took it up.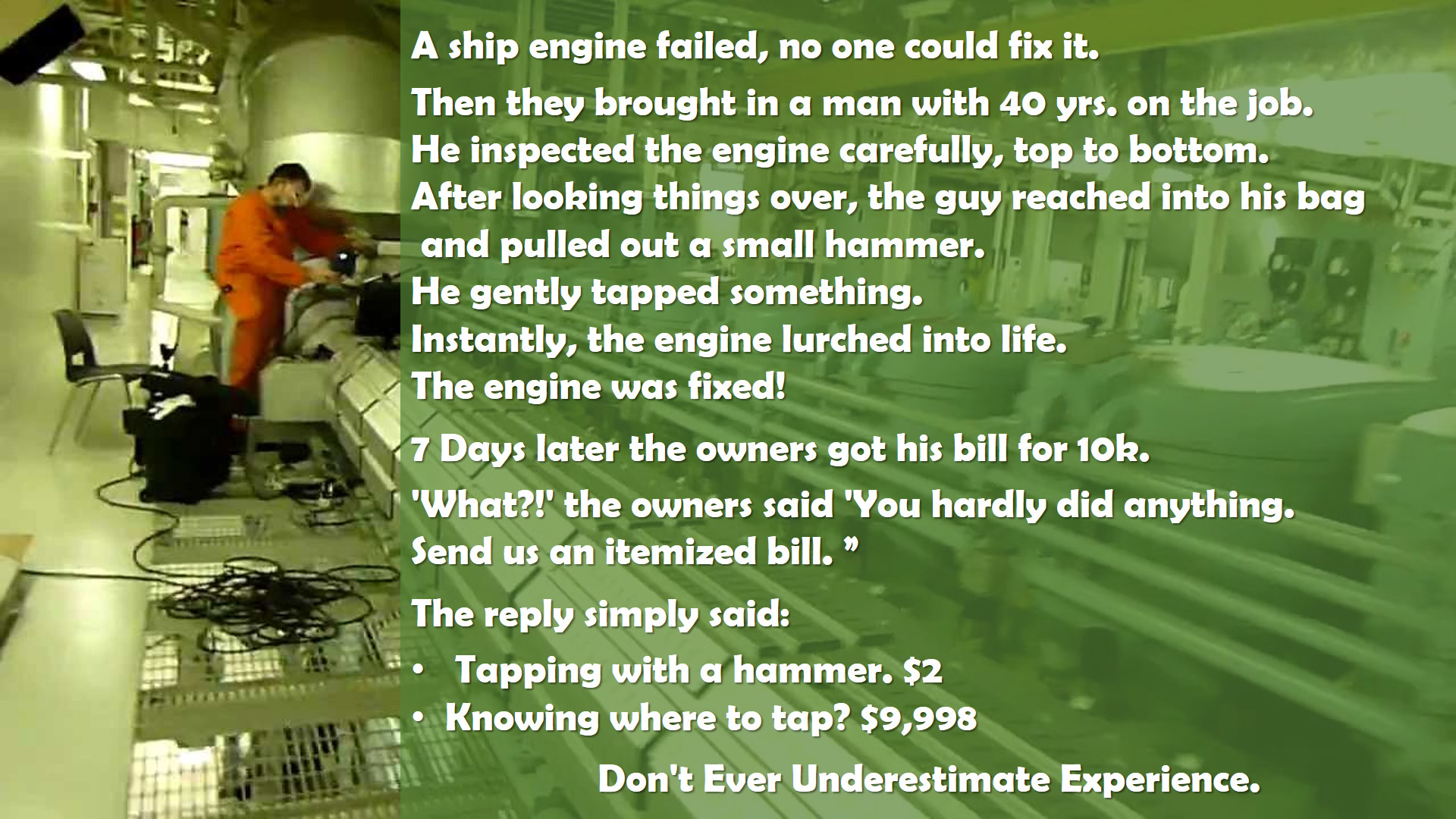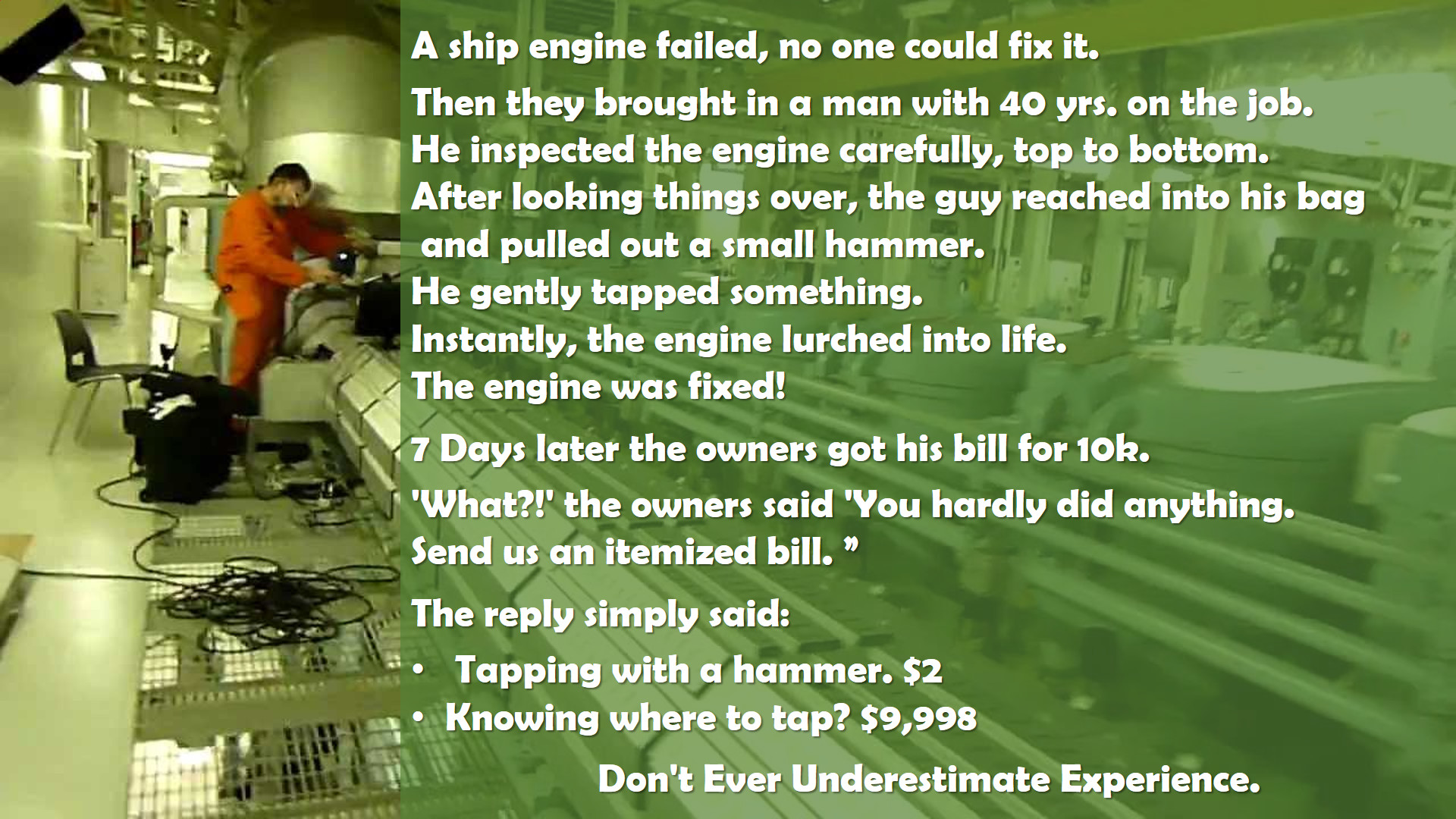 Friends I introduced the business concept to, in order to qualify it and get questions about the viability answered wondered why no-one has established such a model yet. I think that takes a little hammer. Or some out-of-the-box thinking.
Working on that concept and following up on Passenger Terminal Expo, also about my rather negative experience with HR and head hunters a discussion arose about a shortcoming of our business culture:
Narrow-Minded Management
We mostly agreed, that most managers today encourage a narrow-minded thinking. This is your job, don't you bother about the jobs that are managed in other departments. If you do in fact think outside the box, you challenge such managers.
Food for Thought
Comments welcome!
0
- click to show Jürgen you liked the post