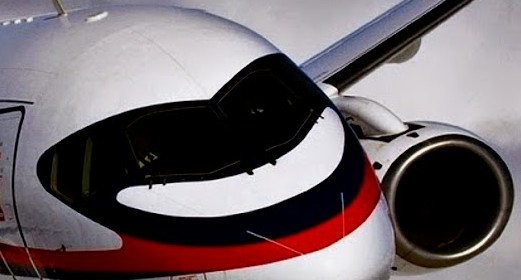 This is a copy of the article published originally on LinkedIn.
(5. Apr. 2017) A mere three weeks ago, I was approached for a business concept for a substantial fleet of new aircraft and the intention to get them into the air this year. Coming up not with the "usual" business model to use A320/B737 and lease it to low cost airlines, but with a challenging, new (unique) business concept.
That comes along with the need to develop plans not only for the initial routes, but for an ambitious growth plan with expansion of routes and bases across Europe. Having initial interest not just from the aircraft investors group but also from the aircraft maker, I am now heading for Routes and have been asked, what I expect from the airports to bring along.
Based on my blog article My Routes Sales Pitch, I have meanwhile worked with several airports and found a very easy "challenge" to gain understanding of what the airline expects from the airport. The results of the challenge usually gains a better understanding of the airline, a sound SWOT-understanding (SWOT = internal strength and weaknesses, external opportunities and threads). The work usually ends up with a better chance to find a partner to establish the services.
The Airport Challenge
If you would have an aircraft yourself to operate from your airport. How would you utilize it?
Challenging Questions
Which routes? Do you have enough demand yourself? Or does it make sense to share the aircraft with another airport? Will you have the support from the politicians, media, industry and tourism on your side, as well as on the other (destination) side? What's the incoming vs. outgoing, what is the seasonality? Who can you get to commit on a substantial risk share for the operations? Or is it just "good will" but no commitment?
What aircraft size do you see the business case for? Usually airports today look at low cost airlines with 150-200 seats. How does the model look with a smaller aircraft (i.e. 100 seats), what ticket prices can you sell? The price levels often do not increase in line with the sector length, so shorter sectors may be good, but they compete with ground transportation (car, bus, train). And what is the average income and the GDP in your region? Are there commercial, ethnic or cultural ties between your region and the destination? Is it more incoming or outgoing or equal split?
How is the availability qualified personnel on your local labor market? Flight crews, (line-)maintenance? How about disruptions, crew and passenger hotels? How about aircraft parking or hangar maintenance?
Make me a business case. Convince me. Or other airlines you talk to.
It's a Trust Thing
At CheckIn.com I developed a case study about the airport "facts" on catchment areas, compared to the reality check by the CheckIn.com pan-European algorithm. It was, it is devastating. Bad enough.
Fraport Bulgaria is 230 and 250% above CheckIn.com calculations on the simple isochrones (x minutes from the airport lives y population). Their response to the facts first was rather aggressively voiced denial; "we don't know which brochure you refer to". And when I've send them photos, they accused us of incompetence; "we have sophisticated tools, our numbers are right". We asked. We did neither get any sound explanation, nor did they even try. Nor would they provide the name of their tool or how they came to those numbers. And +200 percent is simply beyond any "drivetime variation". My guess: Someone made a (less) educated guess about those numbers and now don't know where they came from; but it sure has to be an unquestionable source, everything else would be heresy, right? CheckIn.com must be wrong, because Fraport Bulgaria is beyond doubt! … Would I trust them on any demand forecasting? You got to be kidding me. And I actually thought them as a possible aircraft base. Oops…? And yes, we have a lot of airlines using our data to compare and we get the very same feedback from them, why they like CheckIn.com. Oh. And CheckIn.com is open about their "Numbers Game".
We also worked from early February to early April on the Passenger numbers of airports. We talk just 600 airports in Europe, but for more than 50% we receive different numbers from different sources. It's not uncommon to have different numbers even from the same airport. Or the monthly numbers not summing up to what the annual number is said to be. It's your main KPI (key performance indicator). If you don't manage that simple value, how should I trust any other numbers you provide? (more)
We made the basic isochrones and population total together with other data available for free on CheckIn.com to overcome the airlines' distrust in airport data and especially airport catchment data. Quite embarrassing if you think about it, ain't it. So you better come up with a sound business case. And at least check your base data and reference your sources.
If you have a wishlist of routes to be served, I will take them as that. A wishlist. I can get them in RoutesOnline (Opportunities) and TheRouteShop (unserved routes).
Have a sound business case compiled for certain routes, I will very likely consider how they fit aircraft rotations.
Have a sound business case for an aircraft? 24/7/365? Then I am very happy to talk to you.
0
- click to show Jürgen you liked the post