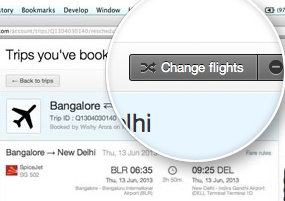 Just screening all those wisdoms my friends keep sharing on LinkedIn and Facebook, here one from own experience…
People do not want to admit mistakes.
Developing online booking tools back in the 90s, when no-one (especially not Amadeus, Sabre, etc) believed in it, I learned that lesson good: Business travelers wanted to make the bookings with their travel department. But they wanted to CHANGE the booking themselves (online). Asked, why that is, it was simply that they considered the need to change a booking a "mistake". No matter if the change was enforced to them. It also showed how important it was to them to keep face with their travel arrangers.
Food for Thought
Comments welcome
1
- click to show Jürgen you liked the post