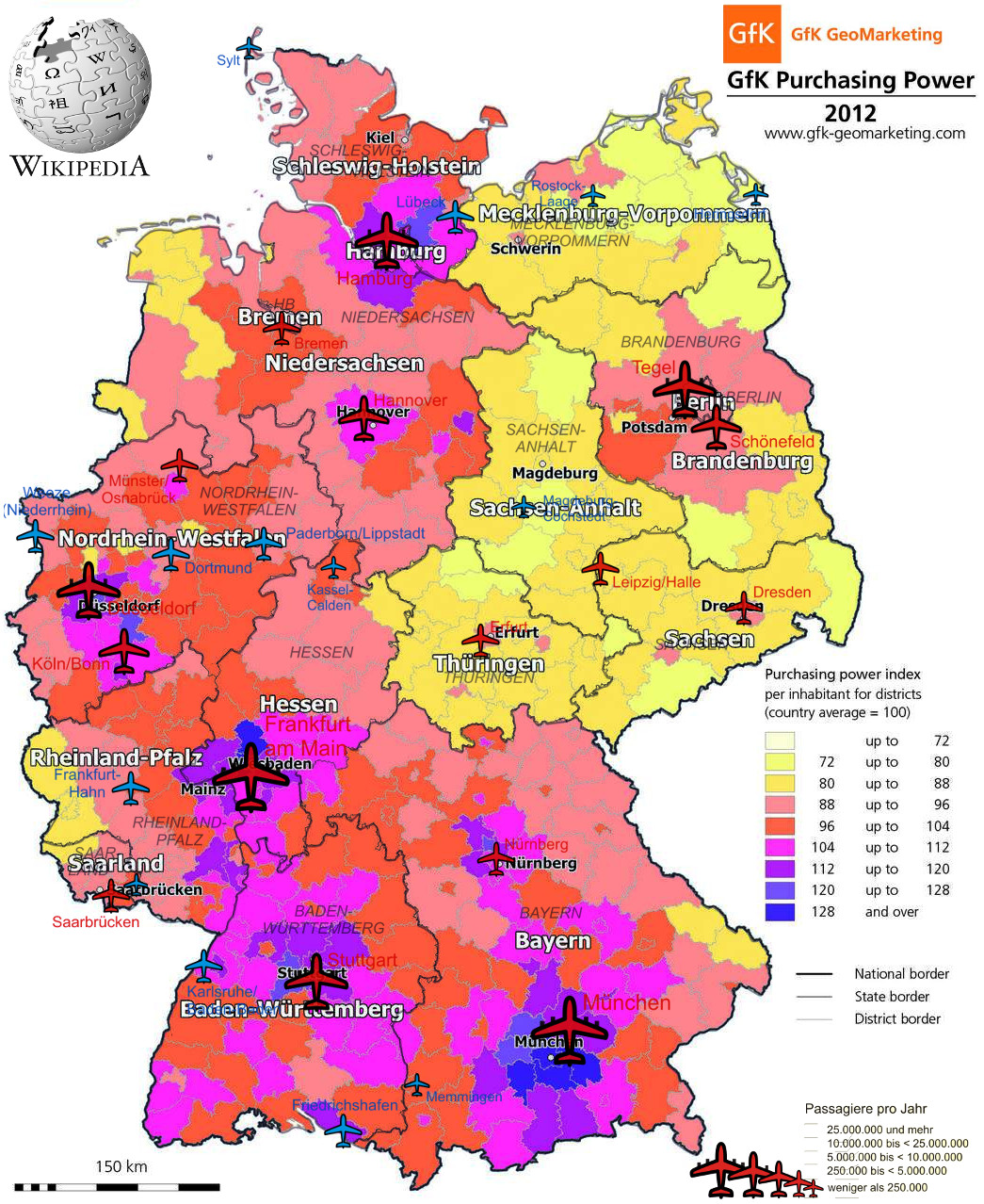 According to IATA General Secretary Giovanni Bisignani, aviation warns of a decline in global aviation. But is that reasonable? Yes, global economy suffers. But look at the global maps and you will find a clear relation between airport and decent aviation and the size of cities. Aviation is a key motivator for business, but the travel industry suffers from a major inferiority complex:
Travel Agents: Any financial consultant who at the end of the year gets you €1,000 interest a year will be decently paid, but the consultant where you spend €5,000 for a vacation shall work for free?
Airlines: Global economy needs aviation. But thanks to price dumping (and not only since "low cost"), airlines operate for years at the edge of commercial harakiri.
In December, I was asked by an airline manager, what I would change in the airline industry if I'd have a chance. What I mentioned, many of you heard from me before again and again:
Remove the price tag from the tickets! No other industry in the world provides the information about the price the seller pays for the product. Or you would not buy a car or even a yoghurt without arguing with the cashier about a discount! This is a relic from the decades when airline tickets were decently priced and the travel agent truly was an agent, receiving 9% commission. At the time, many agencies cross-financed other business with their airline sales. An Economy Class ticket for €2,000 at 9% was a nice deal… The hotels, at the time frequently not paying the commission were "negligible". That's "the good old days"! Gone.
But if the travel "agent", or better the travel consultant sells today, they get no commission. Then why do the airlines show the price? It is totally outdated thinking that must be addressed.
The second thought I had in mind I mentioned last week: Airline sales is "suddenly" en vogue again. The managers promoting sales-free and sales-independent "self service" and "internet" without a strategy find themselves the most hit by the financial crisis and the recessive commerce. Because cheap flights sell themselves, but they are also the most vulnerable. Selling a product is a question about long-term relation. So better have or build a sales team with a personal reputation in their market. As they represent you.
Food For Thought. Please share yours 😉
0
- click to show Jürgen you liked the post