While we work here on a business plan for a new airline, we did discuss and disqualified many of the existing airline models. Is that negative? Or realistic?
These days some news hit me in short succession, that make me rethink the assessment my friend Ndrec and I made when discussing possible, viable business models for a new airline.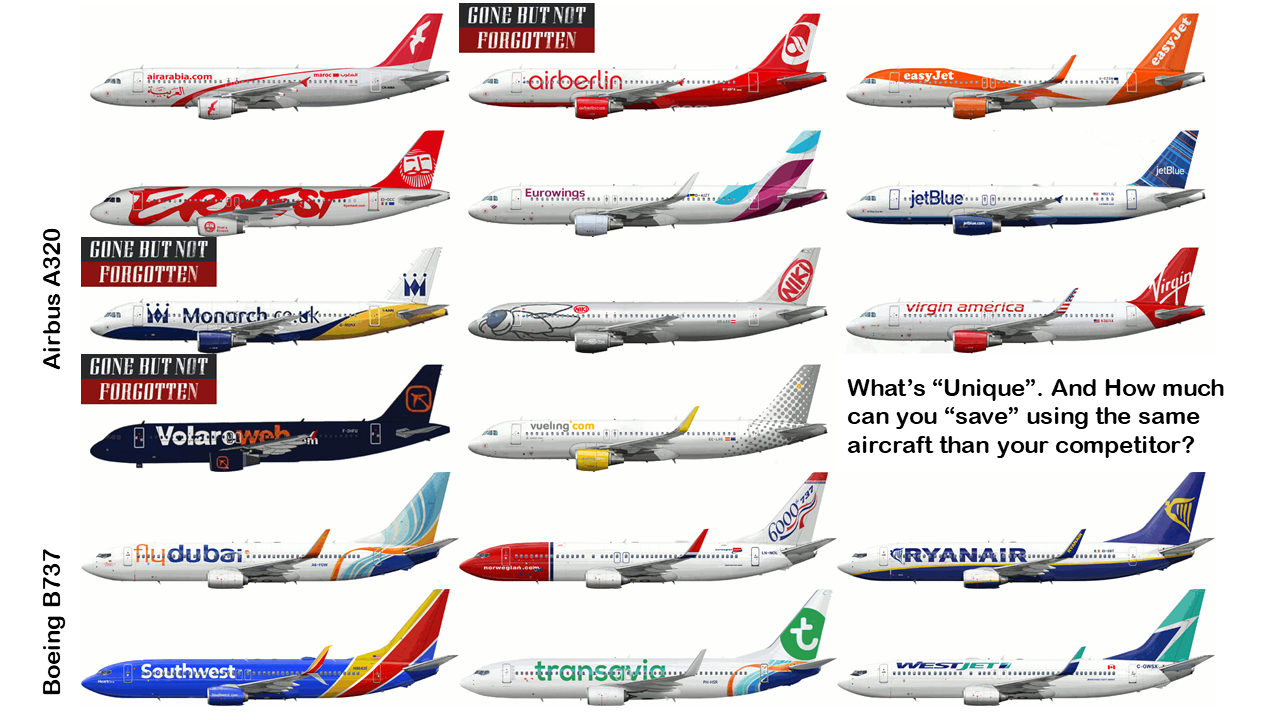 I did the picture above a mere year ago. Meanwhile Niki is gone too, as is Virgin America. Mighty Norwegian being said to be likely acquired by IAG shortly. We have "new" players like Blue Air. But the question for any new business case must be:
What is Your (E-)USP?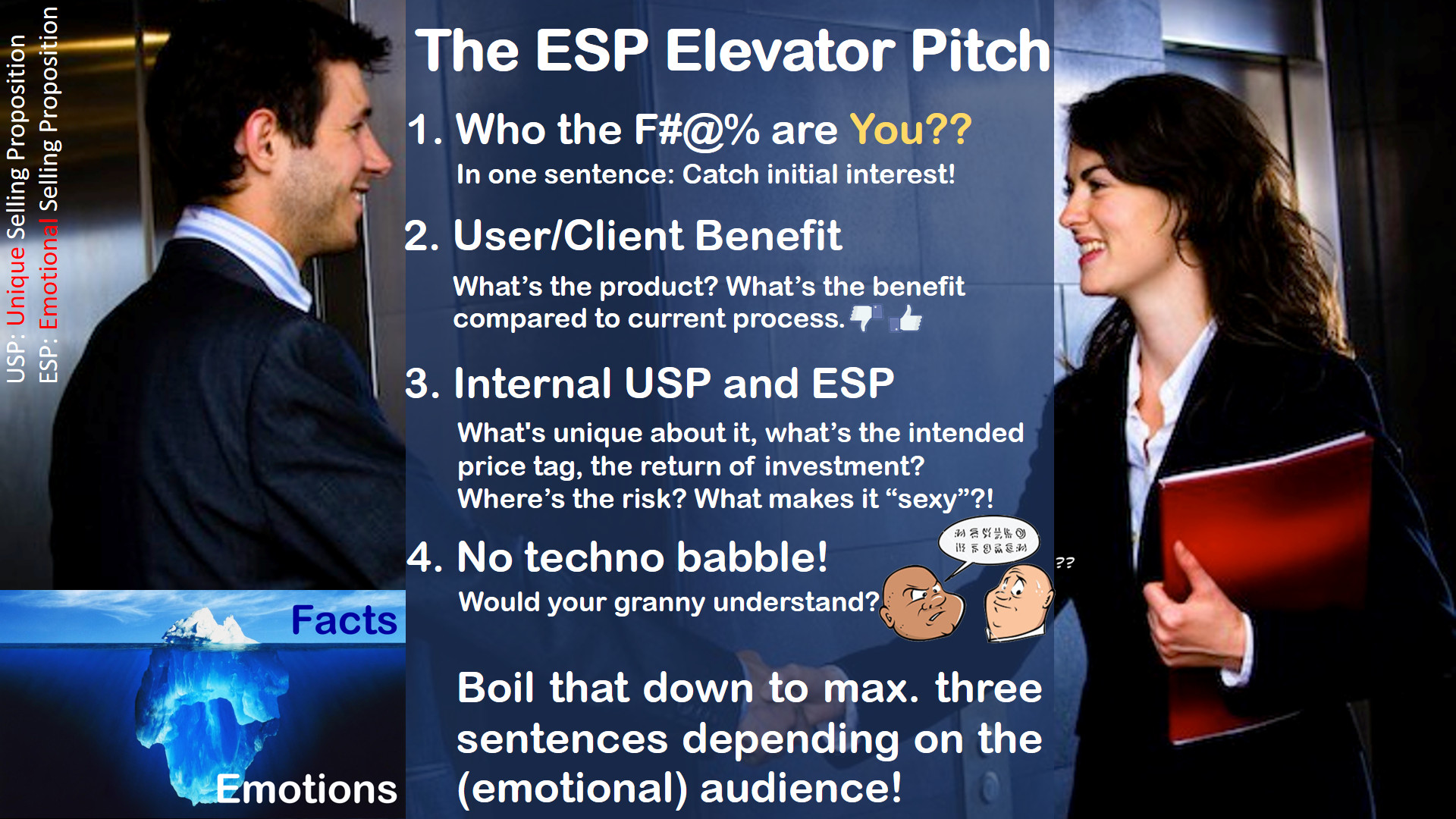 Now Ray Webster, former CEO of easyJet opened the Routes Europe Conference with a keynote:
"I don't see long-haul low-cost as a viable model. Operating a small aircraft across the Atlantic is not efficient, and low-cost carriers aren't going to fill a 787 or an A380"
Ray Webster, former CEO easyJet
Even students traveling on longer flights do want more services the longer the flight gets.
In contradiction to that assessment, Eurowings now opens up New York-services, taken over from the late Air Berlin operating from Düsseldorf. We all looked at Norwegian, though their "success story" also seemingly was bought on the cost of revenue, the airline now is said to be acquired rather shortly by British Airways/Iberia holding IAG (also owning Aer Lingus).
Whereas I simply do not understand the "brand strategy" of either Lufthansa or IAG…
IAG: Aer Lingus, British Airways, Iberia, Level, Vueling … Now Norwegian adding to the mix of "it's not me"?
Lufthansa Group: Air Dolomiti, Austrian, Brussels, Eurowings, LGW, CityLine, Swiss, Sun Express. Also "it's not me"?
The work on a business plan for a new airline was triggered last year initially by some investors, going down the same "me-too"-dead end using old, inefficient Boeing 737-aircraft. Cheap to get, but their fuel consumptions renders them virtually useless.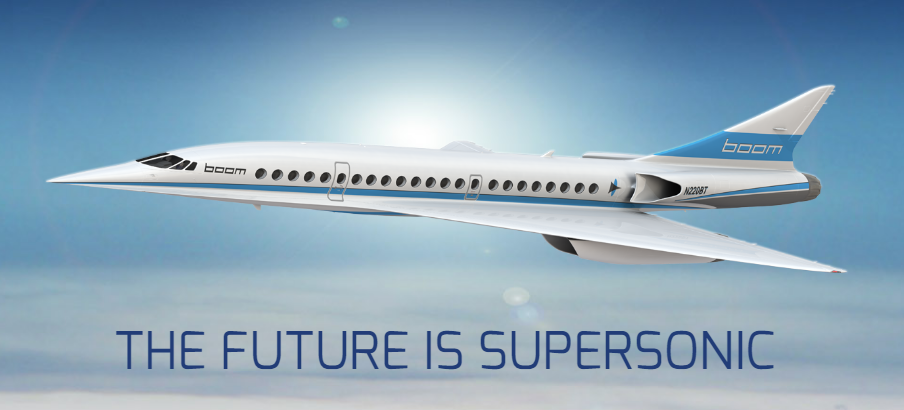 BlueSwanDaily believes in the future of Supersonic… Are you kidding me? Yes, I believe supersonic will come, but expensive niche for the rich and wealthy. No real change to the Concorde business model.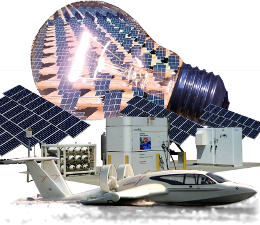 I myself worked out a "green" concept a few years ago, but we're neither getting there… The project got grounded in the wake of Lehmann Brother's and a world financial crisis and the original interested investors gone never took up speed again. [Update: The Korean Wingship seems a ready-to-go WIG, though using conventional fuel, no green hydrogen or battery powered e-engines]
So we looked at models that differ from the existing ones. Where are unservered or underserved markets and why are they not served well? One issue sure is the airline analysis tools misleading their users to "established routes" and airports.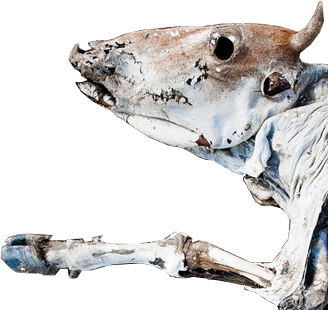 So we started with the original intent of a small scale operation. And recognized why so many such projects are doomed. There is a pilot shortage hovering on the horizon, Ryanair running pilot acquisition as far as South America and Asia. Most airlines do not value their workers but drain them.
And having discussed the very same issue again yesterday with friends who must relocate in the automotive industry as a direct consequence of overpaid managers, back again, using old images: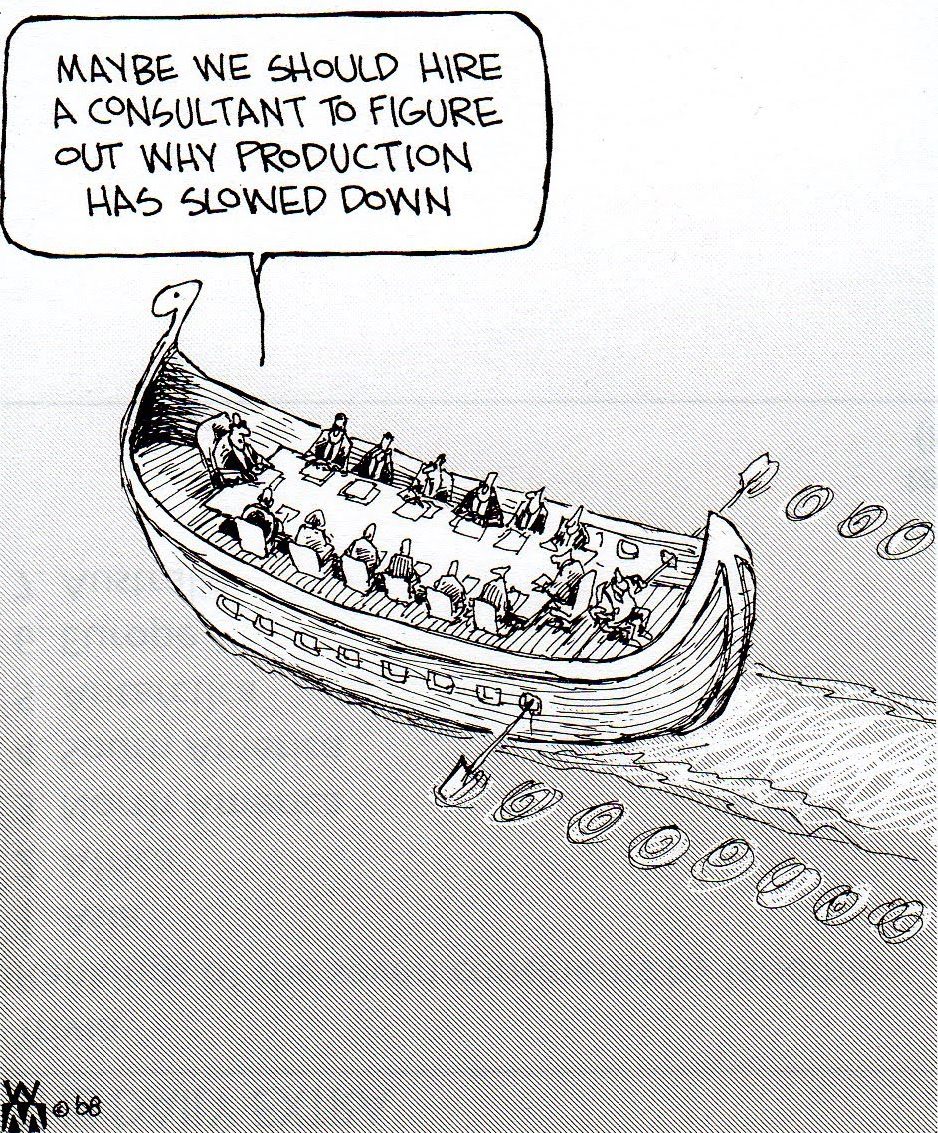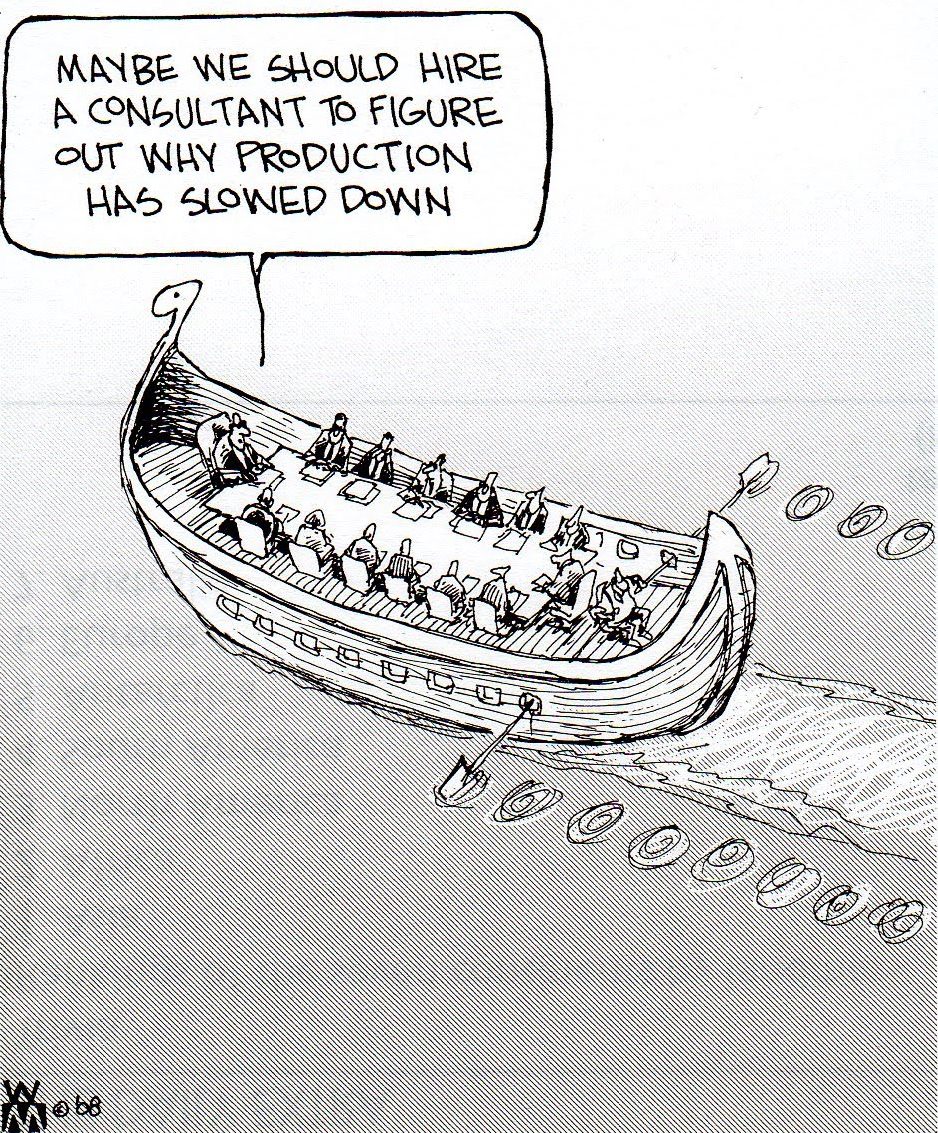 Maybe. Just maybe. I believe Ndrec and I came up with a sound business idea, which requires far higher investment than we originally envisioned. Coming with a round and sound business plan paying off that major investment in 10 years safe. Because we do have a unique selling proposition (USP). Because we do have an emotional USP. Because we thought it through and instead of failing at the first obstacle, we save cost from day one and make this a company to work for?
And working on that, we learned a big deal about the faults of the airlines we see in the market. And it boils down to the normal questions: What's your (emotional) USP? What makes you different, why should the intended consumer decide to use your product. We see too much "me too" in the market. Buy your market share in the B737/A320 shark pond?
30+ years ago, my training officer told me that joke:
A man starts a business selling screws.
His friends questions him: "You buy
the screws for 1 €, you sell them for 95c?
How do you want to make money?"
"Oh, the quantity does it!"
My training officer told me to look after yours. Not only in the company, also your supply chain. Make sure you have long-term suppliers selling you the quality you need for a good reputation.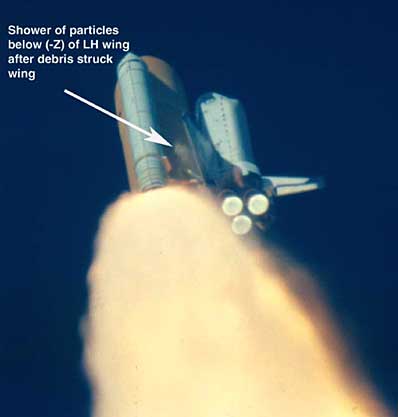 Later I learned the same lesson from space shuttle Challenger, management ignoring their own experts warning them of the temperature being below safety specifications. Shuttle Columbia dying of a piece of foam worth a few cent perforating the heat shield. Of Concorde crashing from a "minor" piece of scrap metal.
I've paid very high (in hard Euro) for another lesson. Starting with a sound idea (regional airlines' franchise concept to share cost and operate a larger scale of operations), it turned out later that the stakeholders did not look for a franchise, but a means to start their own small operation and "share" the cost with the other small players. Clearly understanding the small operations to face obstacles they cannot overcome on their own. Could not. Cannot. Will not. A costly mistake I made. But lesson learned!
Then at delair I learned about airline disruptions and how our industry uses historic processes to "manage" somehow. How airlines use manpower instead of intelligence to cope i.e. with a winter storm.
With Ndrec, I found a seasoned manager understanding the need to either do it right – or don't do it. And we got surprised how much money we save if we do it right! Not short term, there we need more to invest. But then very shortly, within less than 10 years. Now we reached the point of the reality check: Will we find solvent institutional investors helping us to pull this off? Cross your fingers.
For all those other airlines out there… Do your homework. First and foremost: What's your USP? What's the business case?
Food for Thought
Comments welcome
0
- click to show Jürgen you liked the post