During my initial business education, more than 30 years ago, the General Manager of the company hosting me for the practical part told me: "Someone else always can sell cheaper". At the time, concepts like "USPs" (Unique Selling Propositions) had not been "common", but it practically was about how to position for success.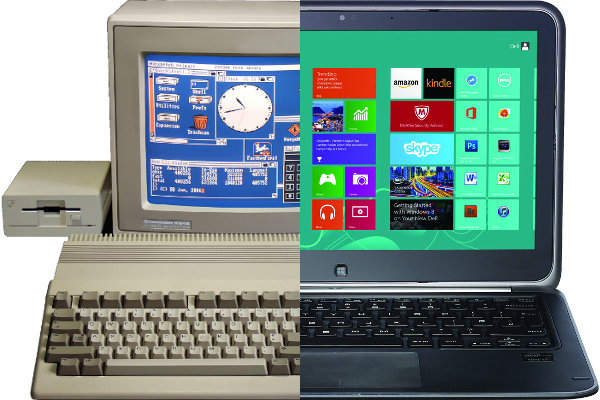 The mantra in the aviation industry is to be always the cheapest. The mantra in procurement / purchasing is to buy the cheapest. In Germany, we have two different words for "cheap". Billig and preiswert: Billig is cheap. Preiswert is "worth the price".
Another old saying is "You get, what you pay for". And yet another saying I heard in procurement is: "Save money, no matter the cost".
But my friend Richard told me some 15 years ago that there is a psychological price. He also told me that IT (what we both worked in and now work again in) is the first thing that procurement "saves" upon, as they don't understand its value.
So if it is not the price, what could it be?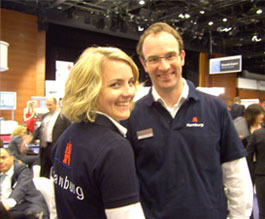 A unique identity could be one. For airlines: When I started in the industry, I could distinguish airline crews by their uniform. Today, the differences in the uniforms are so minor that flight attendants of different airlines standing in one group can not be distinguished any more.
For conferences, I keep refering to Hamburg Airport Marketing. From afar they can be identified. And even promoting Hamburg big on the shirts, it doesn't look "cheap", but gives identity! It can be even worn at the "business casual evening event". And believe me, if you look for the Hamburg team, you do find them!
Though for some reason inexplicable to me, many sales managers deny to wear uniform, much less some easily identifiable wardrobe as that. They seemingly prefer to blend in with all the other black ties. Though why you want your company and products and yourself to "blend in" instead of standing out, is simply beyond me 🙂
If you can establish a unique identity, your customers associate intuively with your product, you increase your reseller base, as they will remember you when opportunity arises. If your reputation is bad, all you can do is to undercut your competitors in price. If that is your USP, I'd say you may have the problem with the fact that always, someone else can produce cheaper.
Quality is a good USP. And quality comes in many aspects. Part of quality can be friendliness – in the beginning of my career, at the time with American Airlines, we got "beaten in" that we always have to smile when interacting with other people. Not just customers, but also our own colleagues. As the saying goes "Formal courtesy between husband and wife is even more important than it is between strangers." [Lazarus Long] – I found this especially true in companies. If you treat your own people bad, you will treat your customers likewise. Unfortunately, service is something that button sorters (accountants) don't understand. Friendly Service does not have a price tag. Just if you don't have it, you will pay the price. In lost customers.

Service is also how you manage with problems. Can you truly afford your customer(s) to be upset, just to save some money? Even if you do not pay, you got to talk to the customer and explain. Do not write. And don't "outsource" your customer communication or you will loose them.
Time is also an essential difference maker. Why else would airlines reduce the prices if you connect making a detour through their hub (connecting airport), compared to a nonstop flight? In IT, time to delivery is of essence. Too many companies succeed by selling you dreams, but failing to deliver. Leading to the next Soft USP: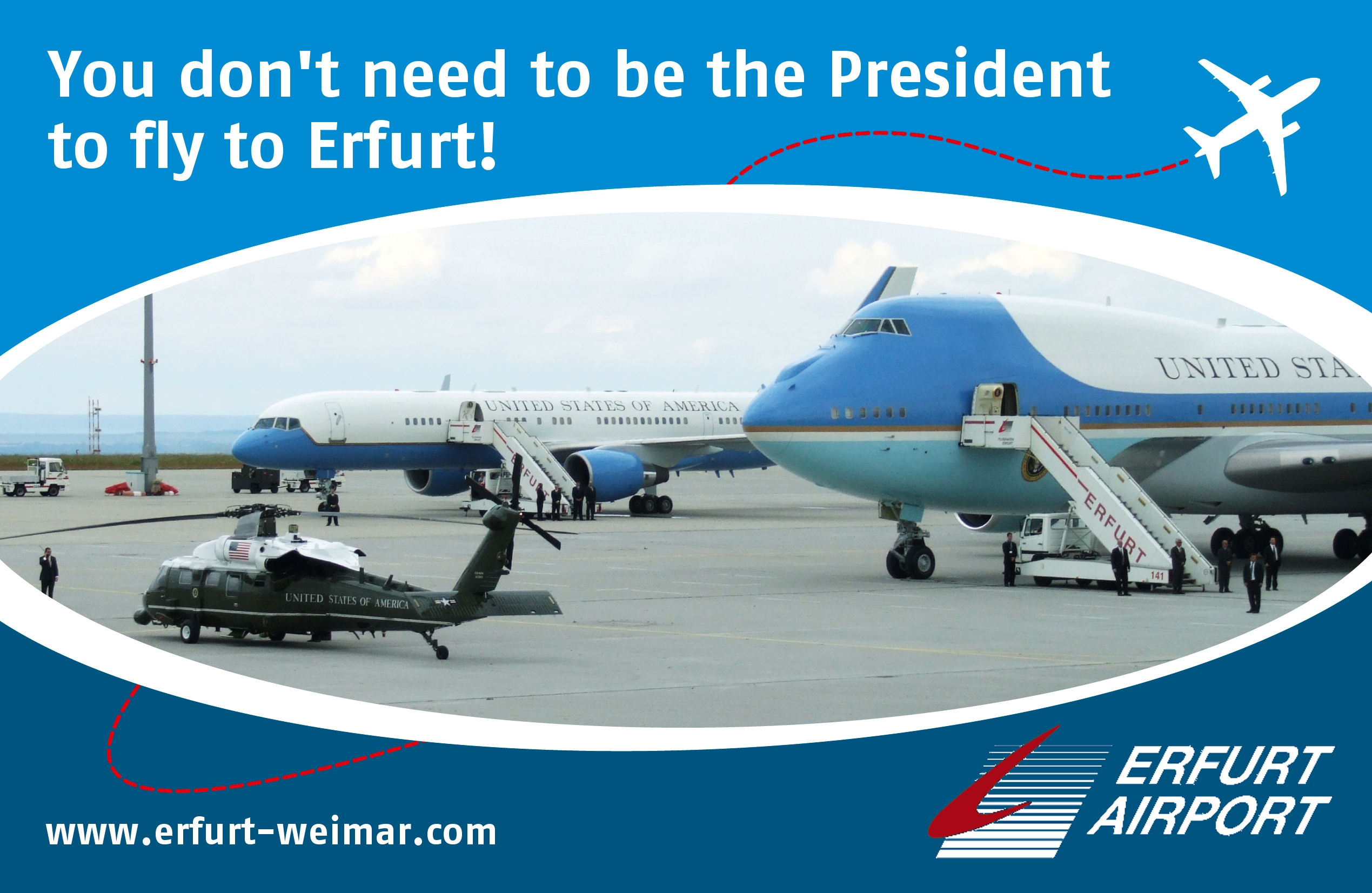 Honesty. I was tought early in my life to never lie if possible. Bend the truth, better tell some truth that makes the people believe you lie (and proof them better later). When Obama visited Erfurt, press asked. All I communicated was "The Pilots' Union said that Obama's 747 cannot land in Erfurt". What I did not tell them, that the Union's "experts" had missed the fact that Air Force One is usually not "fully loaded" and has the advantage of some (so public sources say) 20% higher engine power. When it came to Erfurt, I had never lied. And ever since had a good standing with them. Honesty creates trust. If you lie once, you'll have a hard time to recover.
These are sure just examples. But it strikes me odd, how many companies, especially in aviation, do not have an understanding of their business culture and their USPs. But if you don't communicate that to your own, how do you think your customers will learn about them?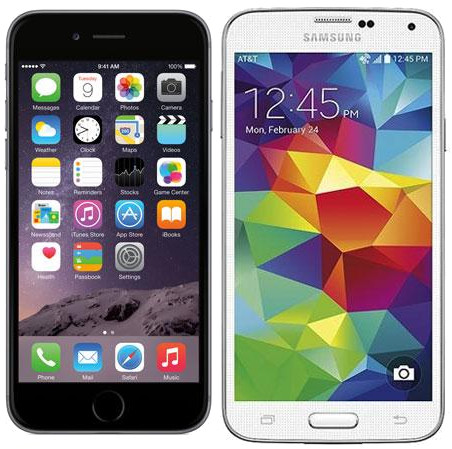 A final example for this article today shall be Apple. I loved Apple. Past tense. They made the first smart phones. All others copied them. Now they struggle and their answer is "me too"-products. What was their USP?
I took the iPhone6 into my hand and decided: Too big. My iPhone 4S does all I need. Intuitively and without some double tab on home to be able to access the upper screen.
If I want to watch video, I use my tablet (did I mention I shunned the iPad and got a Windows-Hybrid?).
So Apple lost a customer. Because they evolved from the pioneers to the ones limping behind. It would be time for them to reassess their USPs, their business propositions and their strategy. Then maybe they might find that they left frustrated customers behind with their "bigger is better" and instead made their phones expensive Samsung-clones, just without a "Mini".
Sell, sell, sell. But if you do not know what you sell, all you do is lower the price until someone buys. I predict that fate even for Apple. But if you can explain the differences, if you can explain the quality, you hardly need to sell. The people buy. Though that requires management to understand and support that, to drive, not being driven.
Hmm… None of the business plans and their revisions I worked on took less than several weeks to come from an idea or product to a sales strategy for the different "customers". Capital investors, buyers, suppliers, partners. And to answer the main three questions (beyond the idea) that all business plans contain:
What is the business case?
What is the USP?
What is the risk and opportunity (so-called SWOT-analysis)?
Once you can answer these three questions, you have your sales strategies, your elevator pitches, you understand. Then all you still need to do is: Communicate it to your people! Spread the word.
Food for Thought
Comments welcome
2
- click to show Jürgen you liked the post