An interview in ATN with Girma Wake, Chairman, RwandAir triggered a question that spooks around for quite a while now.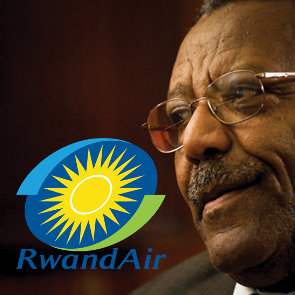 ATN: Are you afraid that this new environment will bring more low-cost carriers or do you believe that this model does not fit into the African environment?
GW: I personally believe that low-cost carriers in the African sense will be very difficult to achieve. First, because the cost of fuel in Africa is high, second there are limited  secondary airports in Africa, we all fly from the same airports, and third there are few countries where the traffic density is large enough. If you are paying more for everything, handling, fueling, overflying etc, how can you be a low cost carrier?
So the question will have to be modified, may be not so much on the low-cost aspect of it but considers the issue of flying smaller airplanes to smaller airports covering smaller destinations bringing passengers to the major hubs. Such a model will probably work but the low-cost model as it works in Europe and America will take some time to develop in most parts of Africa.
Can a regional carrier with small airlines operate low cost? Can a long haul carrier operate low cost? Why can't the big ones operate low cost?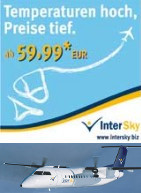 Just my idea on that: I truly believe that a small carrier can operate a low cost model. In the beginning the carriers operated large narrow-body like 737-800 or A320 with some 185 seats. More and more, they also operate smaller aircraft like the 737-700 or the A319. And the time the prices were really low are gone as well. In the end you have to cover cost of operations as well as secondary cost like marketing, call center, claims and refunds, taxes and the likes. Not to forget the kerosene as a main cost block, forcing the models to slowly converge. Did I mention Intersky's regional low-cost operations?
German DLR recently made a study on the fare levels. Comparable flights turned out i.e. an average fare incl. taxes/fees (selected days) like
| | |
| --- | --- |
| Ryanair (FR) | 78,78 |
| Easyjet (U2) | 97,44 |
| Germanwings (4U) | 144,33 |
| Air Berlin (AB) | 158,64 |
| Wizz (W6) | 69,99 |
With "low cost" and "traditional" airlines offering about the same price levels, it is about cost of operations and you got to cover your cost – low cost or "old model".
IHS actually reports on the importance of low cost carriers for the smaller regional airports. With cost savings programs reducing services (and service), the "old carriers" loose quickly ground to the ever-expanding, young and hungry competitors. Where Lufthansa services about any German airport in the past, today Turkish Airlines offers more services to German Airports from Istanbul than Lufthansa from Frankfurt! easyJet (with a large base in Berlin) today operates more aircraft (199) than Air Berlin Group (153). And easyJet has 166 aircraft on order plus 100 options (Air Berlin Group 55 orders).
But easyJet can be booked in the GDS. There website even supports to book multiple flights connecting, which I did myself to the U.K. lately (via LGW). As I keep saying: The difference between Lufthansa or Air Berlin and easyJet is NOT that they are only bookable on the Internet (which is simply not true), but that easyJet doesn't have legacy systems and processes – for easyJet, they focus on the business case! Where "airline sales" often gives special rates to portals and travel agency chains, easyJet does not see a benefit to sell low. They focus to sell high. So if you negotiate with them, you don't negotiate competing the cheap fares. Also repeating myself: Anyone can sell "cheap", you need no sales manager to do that.
And two remarks closing: Carolyn McCall, CEO of easyJet is known to understand and promote "service" as a unique selling proposition (USP). And WestJet with its Christmas Miracle had clearly a promotion for the WestJet trade mark in mind. While the "established" airlines keep diluting their own trade marks: What again has "Lufthansa" to do with "Germanwings" (Swiss, Austrian, …)? Ain't they competitors?
Post Scriptum: ANNA.aero just announced axing of Ryanair, mostly of regional routes.

You should not rely on Ryanair for anything more than a door opener to make your airport known… And as an airport and region, you should have a strategy to sustainably place your airport on the "road map" of the global aviation network. That requires a strategy, incoming, route feasibility studies and all that common homework.
Food for Thought
Comments welcome
In memoriam: Airline Sales Representatives Association Frankfurt e.V

Having addressed "Airline Sales & e-Commerce" in presentations between 1994 and 2007, I became honorary member in 1999. I have tried to raise awareness for the changes our industry faces but now regretfully have to accept the official disbanding of the association effective August 1st, 2014.
0
- click to show Jürgen you liked the post