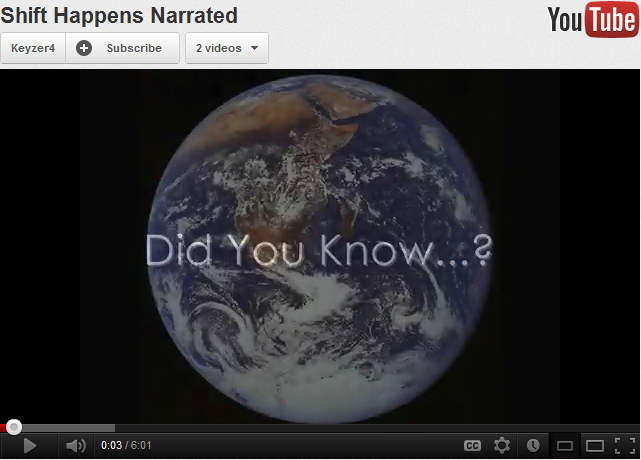 My first ever blog post in the new WordPress blog was Shift Happens. That was 10 years ago. Now in honor of it's 10th anniversary, Karl Fish took a look back on his Blog The Fish Bowl.
The best video is still this one on YouTube and I'd love to find a decent update, but to date, it's unmatched and I urge you to watch it.
10 years have gone by and still our children don't learn for their lives, about compassion, tolerance and respect. They don't learn to apply the rule of three to compare 200g of product X with 800g of product Y. They don't know how to socially interact without a screen. They can chat for days but not structure their ideas. Crowdfunding, couch surfing, big data and hightech, but they are still asked to use "printed" information for their diplomas, WiFi is not available in many schools. And if you're poor, the school neither enables you access to all that new high tech. Nobody's left behind?
Yeah. But they know how to calculate mathematics that their parents left to calculators and for the past 10 years our smartphone app does.
So we don't produce enough children in "the West", so population shrinks and more people get older and fewer young will have to look after them. But instead of making our kids smarter, we limp behind the average school in Asia. And the U.S. industry recently published that they depend on their Asian employees for new developments…?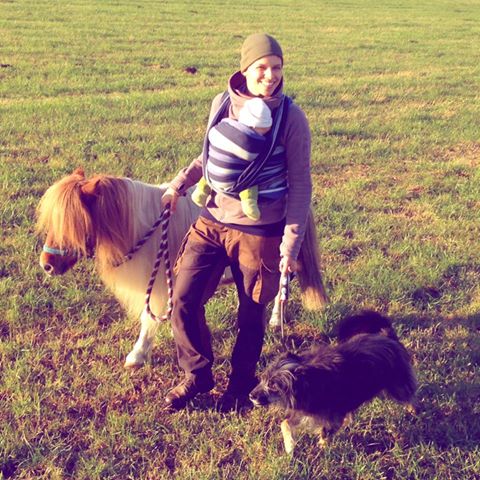 I had a student I made my assistant back in Erfurt. When I left, her fellow colleagues degraded her back to "student" (cooking coffee, assisting their work). She left aviation. A loss to our industry!
Her business uses Blog, Facebook, Social Networks.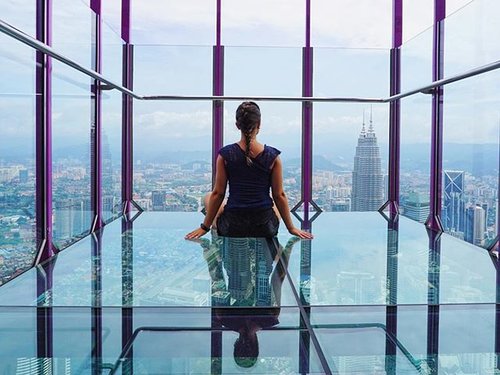 Same for Celinne Da Costa, traveling the world "couch surfing". Exotic. And I'm asked, how that can work. With smart tech, an online world and a device to write and share the written, with paid-for articles and speaking. And I know more people doing that! Are our kids ready for this?
We set-up CheckIn.com. Us in the middle of nowhere in Braunschweig, Germany. Our mapmagician from Berlin, our server admin in Frankfurt, the algorithmic genie from Texas. Will we ever set up an "office"? I doubt it. But still most (relatively old) managers stick to "workplace". Even relatively young Marissa Meyer, taking her post at Yahoo ordered an end to 'remote' work as all staff are told to be in the office as part of a new era of collaboration. Old thinking. She's a "role model"? I'll teach my girls better. I promise!
Karl Fish closes his review pointedly: "In 2006 I was worried that we were preparing students for our past, not their future. In 2016, I still am."
Food For Thought
Comments and opinions welcome!
0
- click to show Jürgen you liked the post