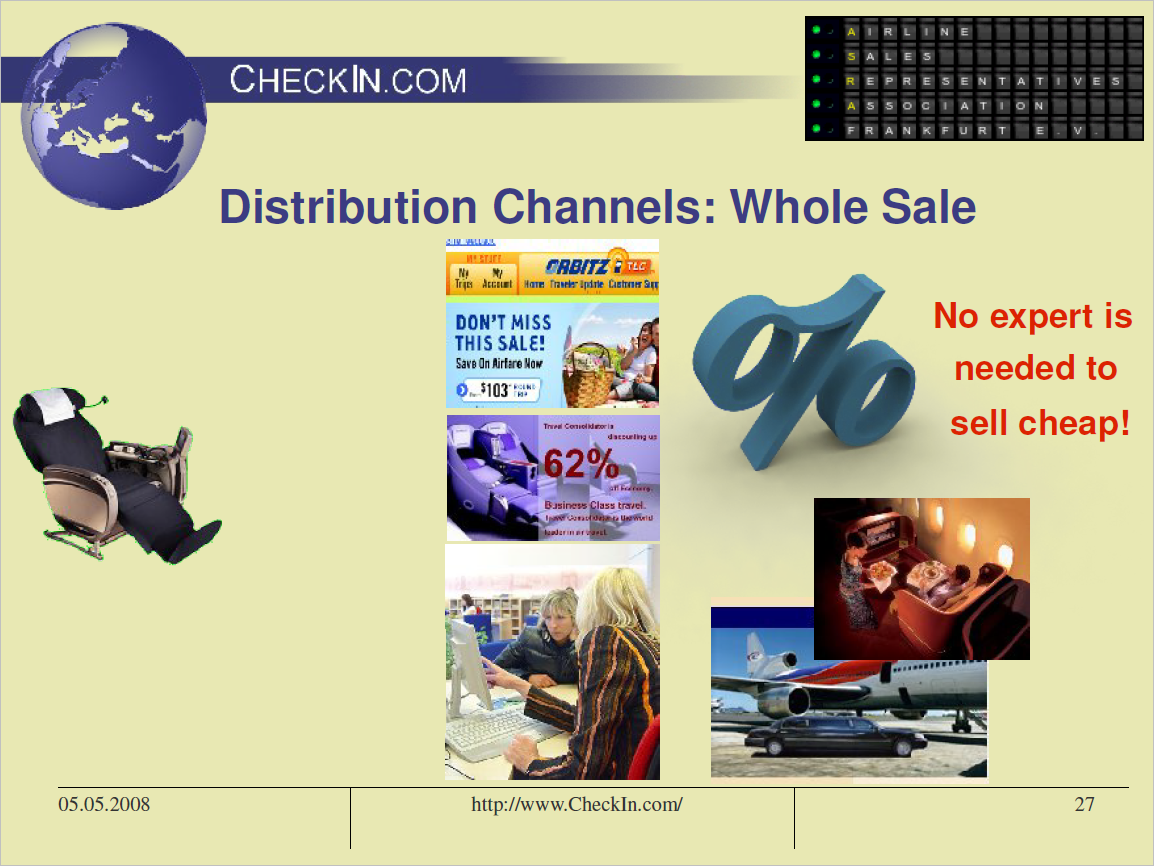 Looking at the financial crisis, many companies reconsider their sales focus. What I addressed in my ASRA-presentation this year suddenly seems to trigger. Everyone can sell cheap. So if you are in sales, you need to focus your attention on the products that need sales support.
This week, I had quite a discussion about the validity of my sales strategy and business development. Interesting enough, my supporter was an airline that just recently anounced another increase in net earnings. Their German team has also exceeded sales targets. The offense was voiced by an airline sales manager, who's company just published another loss for the last quarter and is expected to accumulate overall losses this year.
The focus of the successful airline is on the specialists: Tour operators, travel agencies, corporates.
Anyone not having a focus on their destinations is serviced with a lower priority. Effort is only targeted to the specialists who they pamper and invest time to visit and invite. The elephants (consolidators, internet portals) producing large but price-driven turnover are running aside.
What we wondered is the focus of many managers on turnover, volume and market share, not on revenue. That's the managers impressed by "large numbers" and quick volume, not caring about cost or long term relations. How long has the sales manager been the same to the customer? How experienced is the sales manager? What is your strategy?
Food For Thought: Especially the aviation industry is in need for a reevaluation of values. If I hear IATA-secretary general Giovanni Bisignani anounced a drop in passengers by 4.8%, in Asia even 7.8%. The airline industry is predicted to accumulate losses of 5.2 billion dollars this year?!
So if passenger numbers are going down, a logical consequence is to focus an increase in yield!
Do I miss anything? Want to change? Interested in Business Development?
Contact me.
0
- click to show Jürgen you liked the post