LinkedIn makes it to my personal blog for three reasons this week. The LinkedIn ban in Russia, the naming of our LinkedIn Group and our experience with LinkedIn promotions of our posts.
I also add a note about why we give away Isochrones for free, but call ourselves "The Isochrones People".
LinkedIn Ban in Russia
As much as it is a "political signal", one must keep in mind that the rules were long known and other companies invested big money in Russia to store the personal data of Russian users in-country. Further, German and European Data Watchdogs (Datenschutzbeauftragte) also demand storage of that data in Europe (mostly a reason for big data centers built and used in Dublin).
As we are in preparations at CheckIn.com to add Russia (on demand by an airline customer), we added a new blog ad hoc to our page (not yet in our look-and-feel) to promote what we initially started using LinkedIn for. Though that already was on the back-log of things to do, relating to the LinkedIn promotions we address below.
LinkedIn CheckIn.com Group
A few weeks ago we created a group on LinkedIn to address the non-commercial side of the business of analyzing catchment areas, things like isochrones or why travelers choose an airport against other airports. Distance is just one reason, reputation (both airport and airline), prices and frequency. Commercial and personal relations (VFR, visiting friends and relatives) and tourism can influence the decision of the travelers to choose an airport over the other(s). Where we identified an average of 10 airports being competitive to other airports in Europe and five usually having an impact on travelers, studies say that people usually look at one airport as "their" airport with maximum of two others as "options".
That's what we won't discuss as "news" on a commercial level, they are to frequent to discuss on my personal blog, they are neither focused on airline network development (but part of it like MIDT). So I decided that we set up a group and I looked at other commercial-interest groups. I could have set up "Catchment Area" or "Isochrones", but that way may have attracted people from other industries and I wanted to keep an aviation focus to the group. So I decided to name it CheckIn.com. In the long run, we may rename it to CheckIn.org revitalizing the respective website with a good cause that is currently still hosting the Airline Sales Representative Association that broke up and disbanded 2015.
Other website? Why not the LinkedIn group?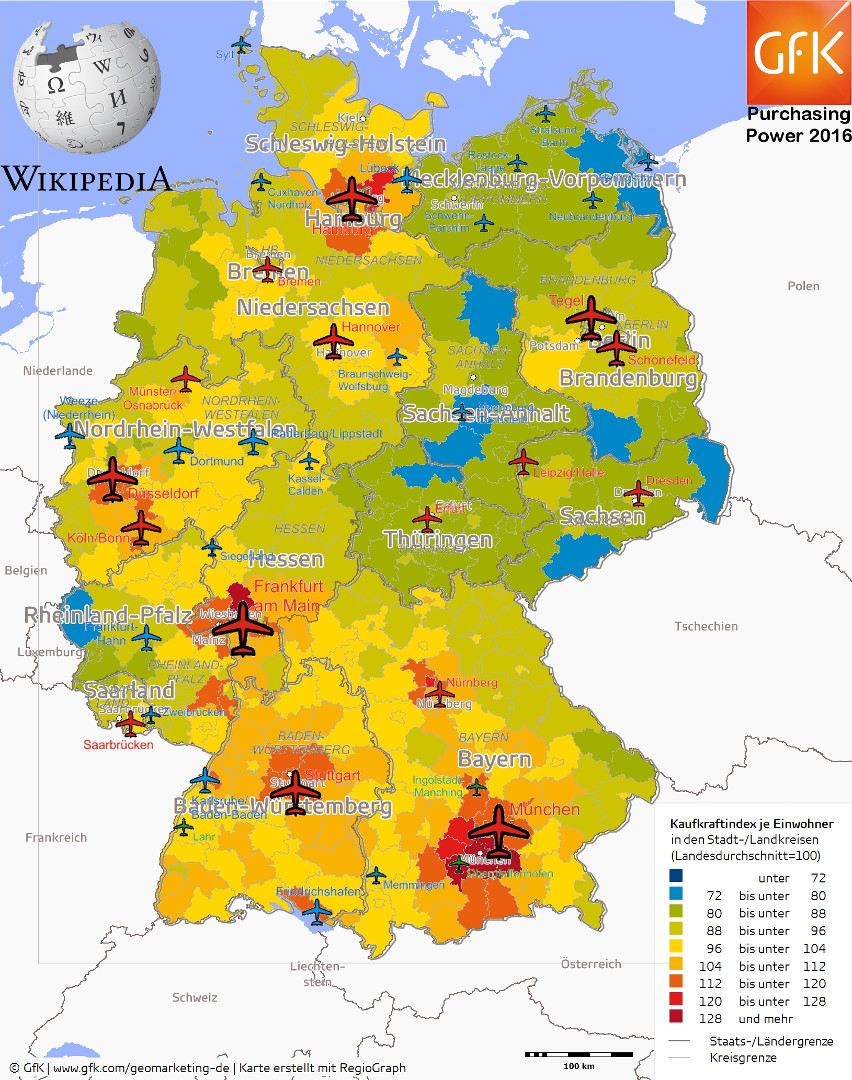 LinkedIn Promotions vs. Blog, Website, Mailings
As it happens, I have been a long-year supporter of LinkedIn, I do love the social networks for keeping in touch with people I know and value. I only confirm links on my social networks to people I have a relation to, be it personal (mostly Facebook) or business (mostly LinkedIn). I liked the groups on LinkedIn and the company profiles, even decided to set up a LinkedIn company page to promote our news – and a group for the stuff that's not commercially driven. But in the past months since, I found posting on LinkedIn outside my own profile not to make much sense, neither professional, nor personal. In average, less than 10% of my network react on my posts – and that's mostly the same people.
At the same time, any article I write here on my personal blog is being read and results in more responses (though mostly personal, not on the blog) than any LinkedIn post. And on the example of this year's mostly accessed post on Purchasing Power & Airports last March, that one even in the past month showed as the top post by 482% to the next best one, The Numbers Game. Almost 5 times more for the Purchasing Power. Seems it is being spread on channels beyond my own "control". Which is what social networking is all about.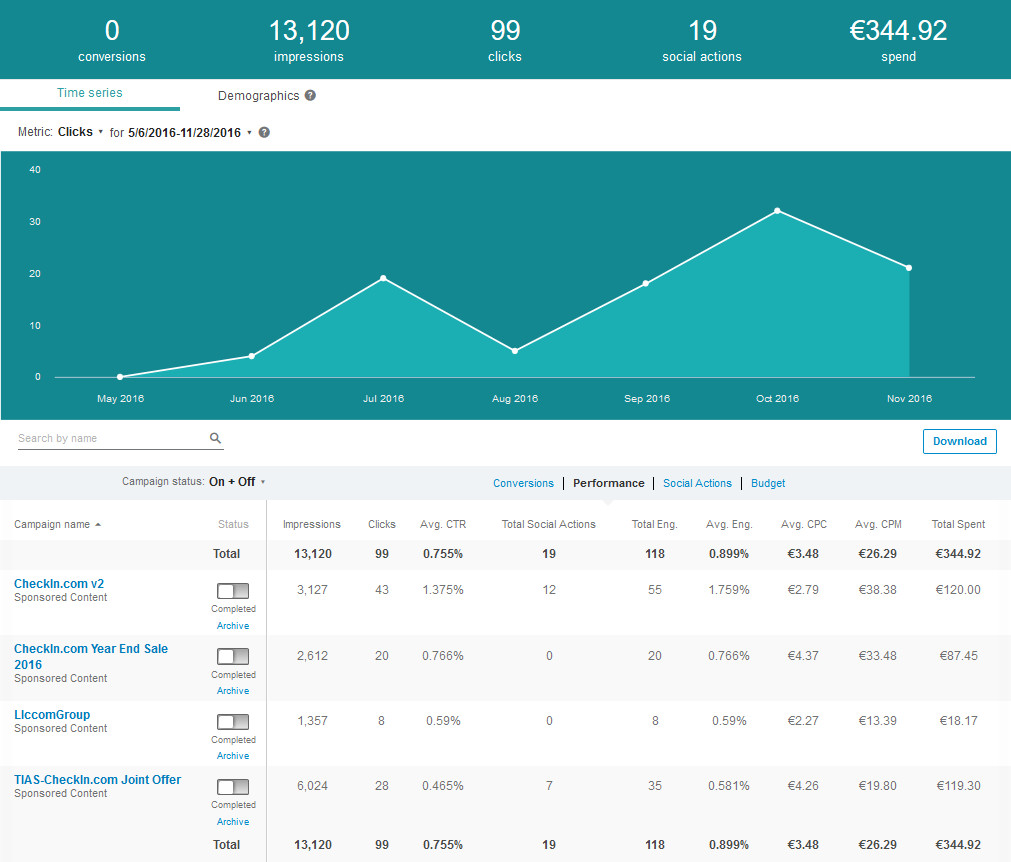 We did a promo for our company page and our group (click on the graph to see it real size). Where the group does not have the commercial focus! We have 10 members on the group, we have 51 followers on the company page on LinkedIn. Out of … how many contacts I have from events like Routes or Connect who I consider that they should be more interested in the issue? Out of those, how many have registered on our website? It's free. It gives a very clear value: Free Isochrone Map and Facts! And even with some new followers, still the majority of users on our company profile did not register on our website.
I mailed my contacts directly (personally) with a prepared mail text (using poMMo, which I also use for many years for other such updates like the birth of my daughters). Interesting enough, about every airport I talked to keeps telling me excuses and that they "will register". We're not talking to buy the more complex analysis, we talk about a simply, free registration to access the incredible amount of data we provide for free. Airlines are more active than them. About any airline I so far contacted in Europe has registered. And uses the data. And the first order analyses and they support actively asking pointed questions, especially about the route level analysis we are having in development. But they take what we have now, which we believe to be more likely of interest for airports. Interesting there also: For some reason my contacts I know best and considered "save" mostly have not yet even registered. But people I know just a bit, they come and show interest. And invest. And invest again. So they like what they get, they understand the value, my "friends" obviously don't.
Worse for LinkedIn, even on articles posted (LinkedIn Pulse), they have a lifetime of max. 3-4 days, on blog and mail, we sometimes get response weeks later. On our blog, as for the example above, even months later, the unique visits are substantial!
And then the news hit, that LinkedIn has been banned from Russia. See above…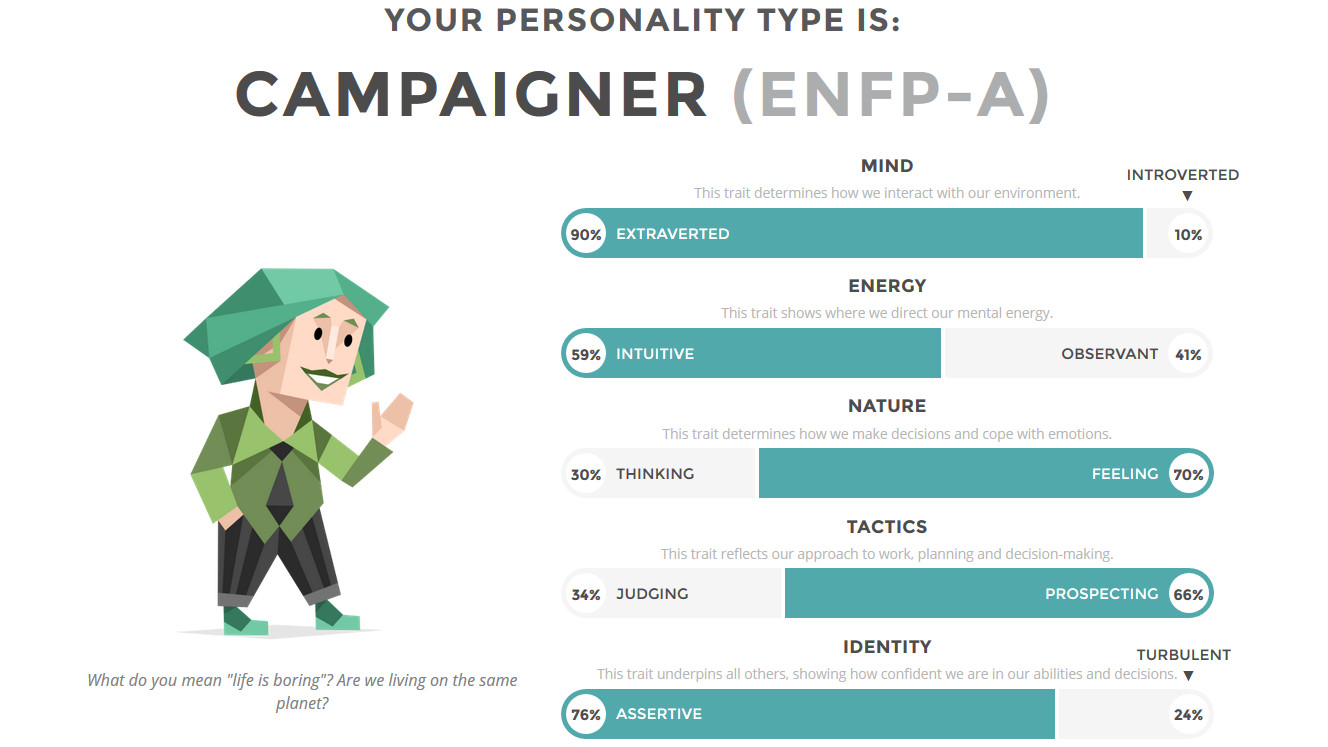 So we decided this week that I add a blog to promote news directly on our website. We do collect ideas for a "version 2" of our website, so far we still invest. I keep looking for work as we can't live of our work at CheckIn.com (yet) and all money goes into improvements. I will still support Yulia on CheckIn.com, but it's her company. And we prefer to pay for developers, mapgicians and mathgenies… Anyway, side-tracked 😉
We did expect airports though to understand the insane quality they get for a fraction of what they paid so far for far less. We give the "classic" Isochrone Maps for free: As we outlined in the new News, we see them as insufficient basis for any decent route calculation. Over the next weeks, we will transfer the LinkedIn posts there and refer from LinkedIn to the posts on our own site.
The Isochrones People
A question that came up this week again, was why we promote that Isochrones are not Catchment Areas, but call ourselves The Isochrones People?
During pre-launch we learned that Isochrones and Catchment Area analysis are used as equal. Isochrones are also – and will remain – the basis for our analyses. Beyond the reach of the typical isochrones, in the background we calculate something like 6-8 hours "reach" for which we calculate drive times – beyond we go into "statistical noise". But when we talked to our supporters from airports, airlines and consultancies about "The Catchment Area People" vs. "The Isochrones People", there was immediate understanding what we're doing on the latter one. And similar many questions about the first… Like "isn't that the same?"
It's a catch-phrase, people working in our industry shall identify as as the leading source for such information. And hey, we give them away for free, so yeah, I'm happy with being one of "The Isochrones People".
Food For Thought
Feedback welcome!
0
- click to show Jürgen you liked the post